It's no secret that Tokyo is a championed gastronomic destination, but the Japanese capital's cafe scene alone is worth making the trip for. Curating a list of the best cafes in Tokyo is no simple task due to the size of the city and the array of coffee shops serving each of its neighbourhoods. All across Tokyo, entrepreneurs are embracing Japanese tradition (think slow, unique brewing methods), as well as experimenting with modern flavours and roasting techniques to create an offering unseen anywhere else. Whatever your brew of choice, Tokyo has it all — plus a few surprises. Enjoy exploring our selection of the best coffee shops in Tokyo below.
To discover 290 beautifully-designed cafes around the world, check out our book Softer Volumes: Cafés — available in both print and digital formats.
Chop Coffee Cat Street
No doubt you'll find yourself in Shibuya at some point, one of Tokyo's liveliest neighbourhoods. Swing by Chop Coffee Cat Street to escape the crowds, instantly recognisable with its boxy design, lit-up 'Chop Coffee' sign adorning the large windows, and friendly baristas behind the counter that runs through the centre of the small shop.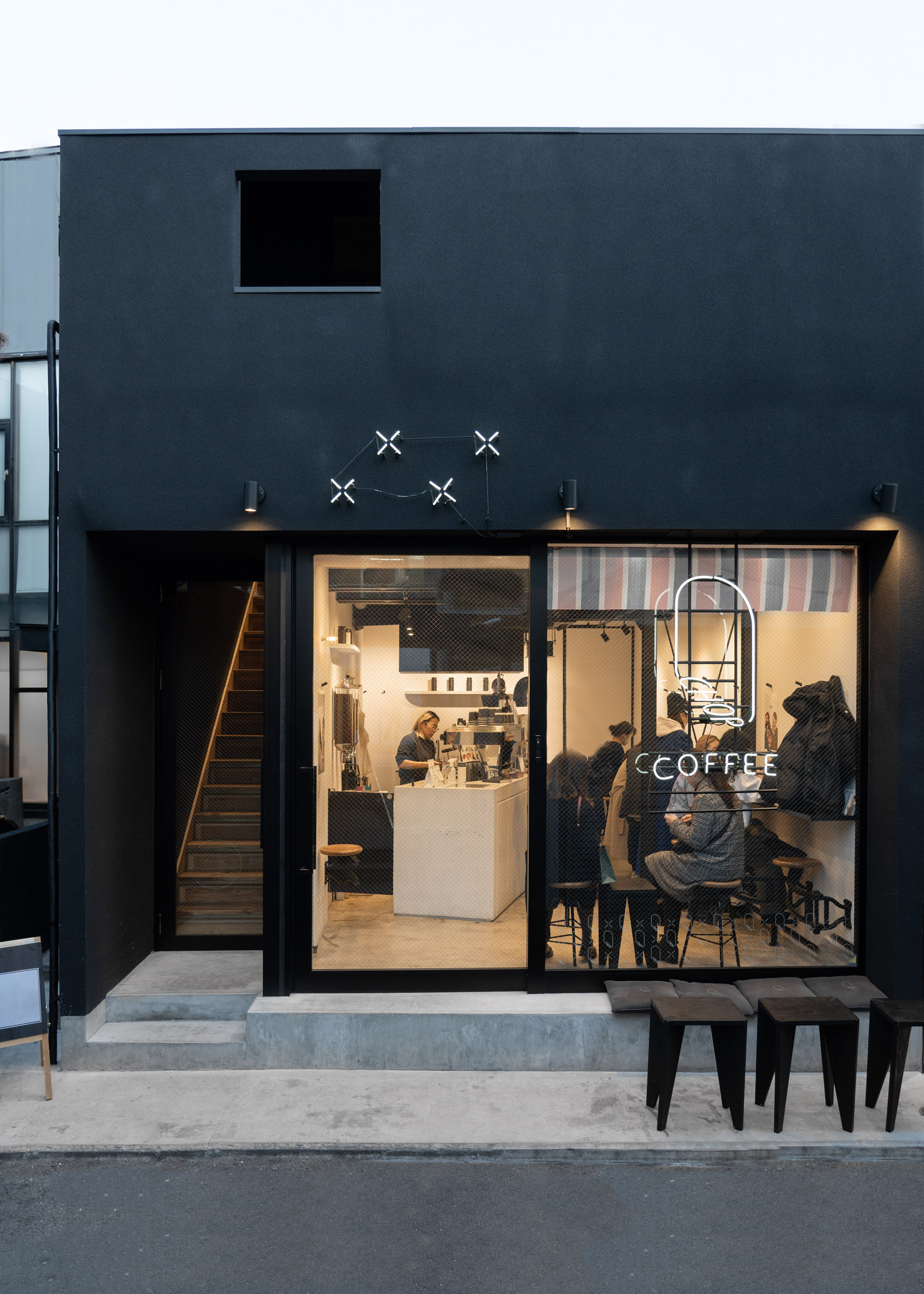 Koffee Mameya
Less than 10-minutes' walk away, you won't want to miss Koffee Mameya, with its dark weathered timber entryway and distinct lack of signage. As well as meticulously brewed drinks, this hidden spot sells a variety of beans for you to make your perfect cup at home, guided by experienced staff who'll give you an in-depth walk-through of everything they have on offer.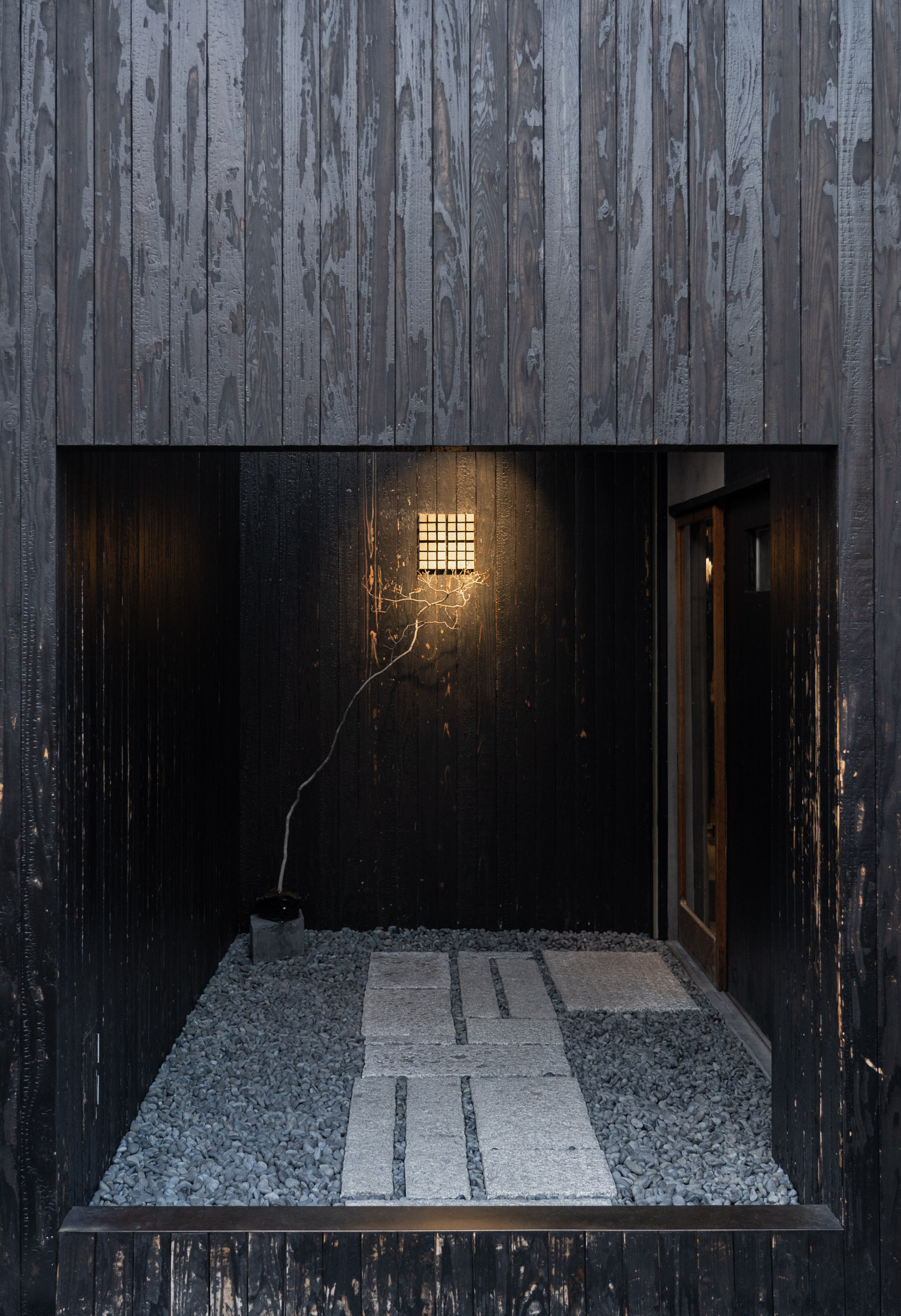 About Life Coffee Brewers
A short trip on foot from Shibuya station is About Life Coffee Brewers; a small coffee stand occupying the corner of two streets. Passionate baristas serve a wide range of quality coffee from windows built into the grey exterior, with narrow benches outside to sit and enjoy your brew.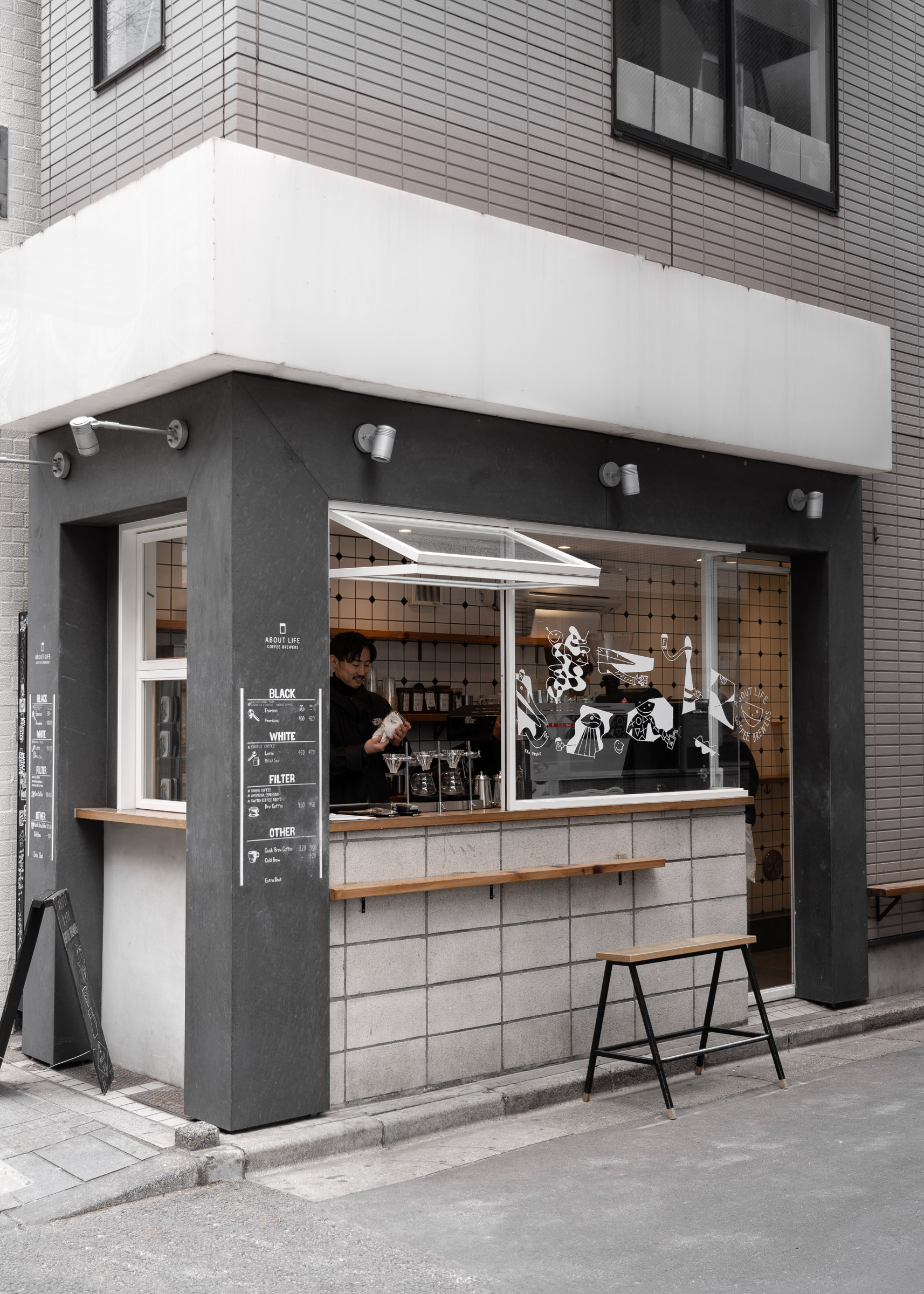 Onibus Coffee
Just a few minutes on the train from Shibuya is Nakameguro, a canal-side neighbourhood with a slower pace and decidedly European feel. Right by the train tracks is speciality coffee joint Onibus Coffee (from the same people behind About Life Coffee Brewers), a narrow building that's home to some of the best beans in Tokyo. Grab a coffee to go from the welcoming shop front window or take a seat upstairs with a few loyal locals.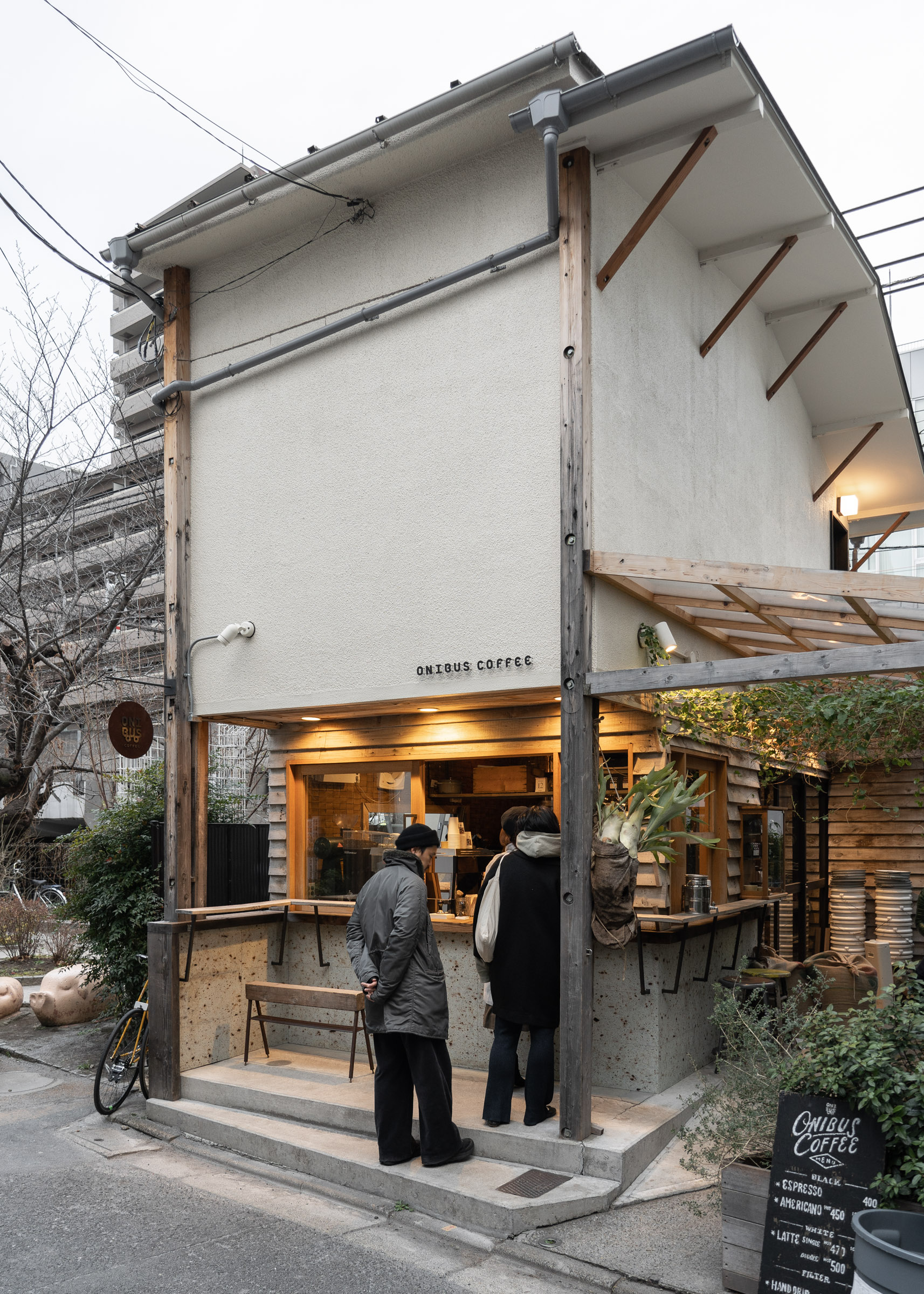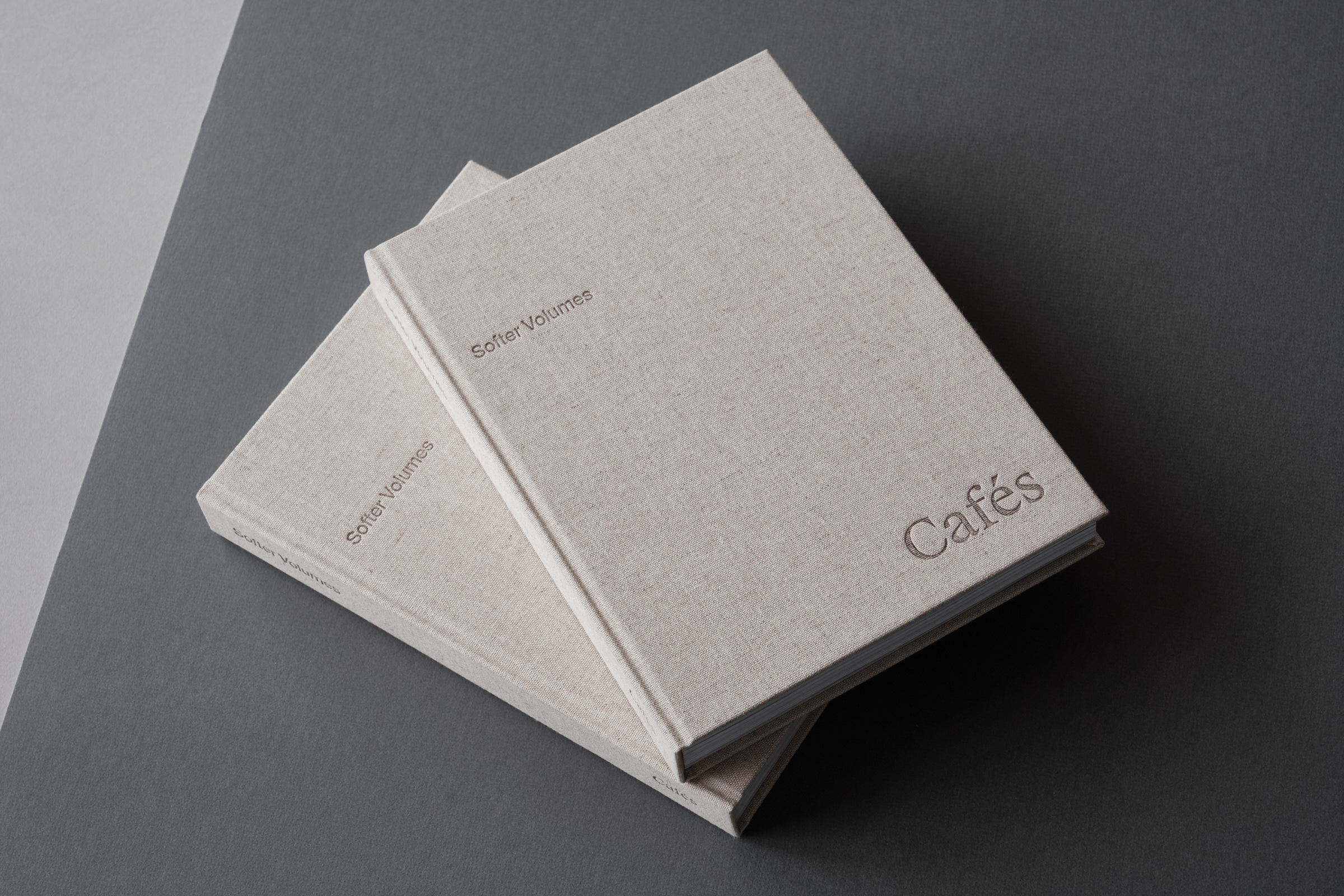 Softer Volumes: Cafés
A luxurious coffee table book exhibiting beautifully-designed cafés around the world. Featuring over 290 hand-picked coffee shops and 350 inspiring pages.
Artless Craft Tea & Coffee
Head south on foot from Onibus, past various design studios and specialist boutiques, to find Artless Craft Tea & Coffee, by artist and designer Shun Kawakami. Through a charcoal exterior with plants framing the entrance, is a stripped-back interior of unfinished wood, exposed ceiling and dark accents. The cafe serves roasted Japanese tea and hand-dripped single origin coffee, as well as a small selection of baked goods.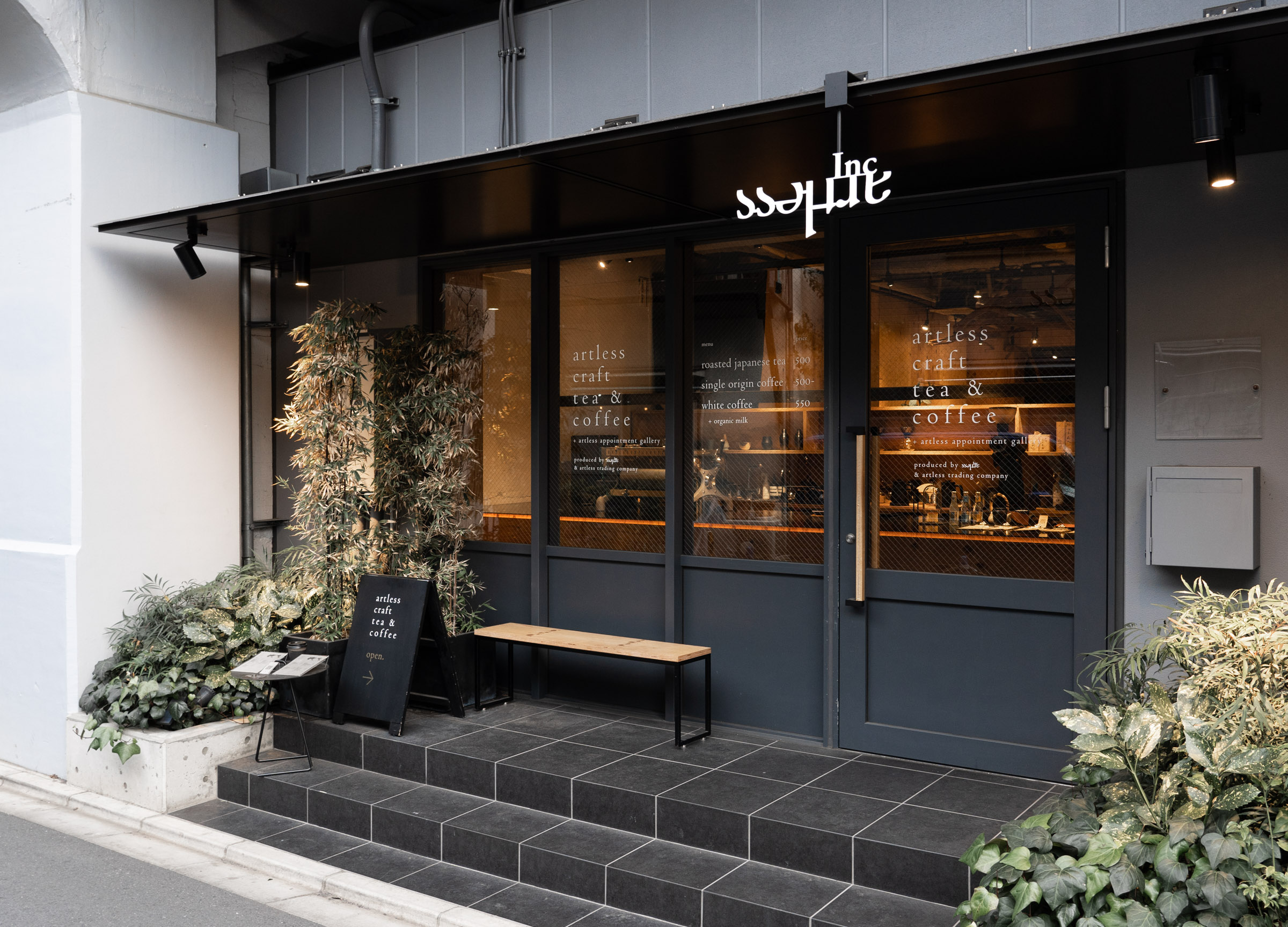 Café Kitsuné
In Aoyama and nearby Omotesando, you'll find many of the city's best fashion houses, as well as Café Kitsuné, Tokyo's cafe outpost from French brand Maison Kitsuné. Go for a Parisian-style breakfast alongside coffee that's full-bodied and flavoursome, and an Edo period-inspired interior of long wooden counters, slidingdoors and a bamboo-lined entrance.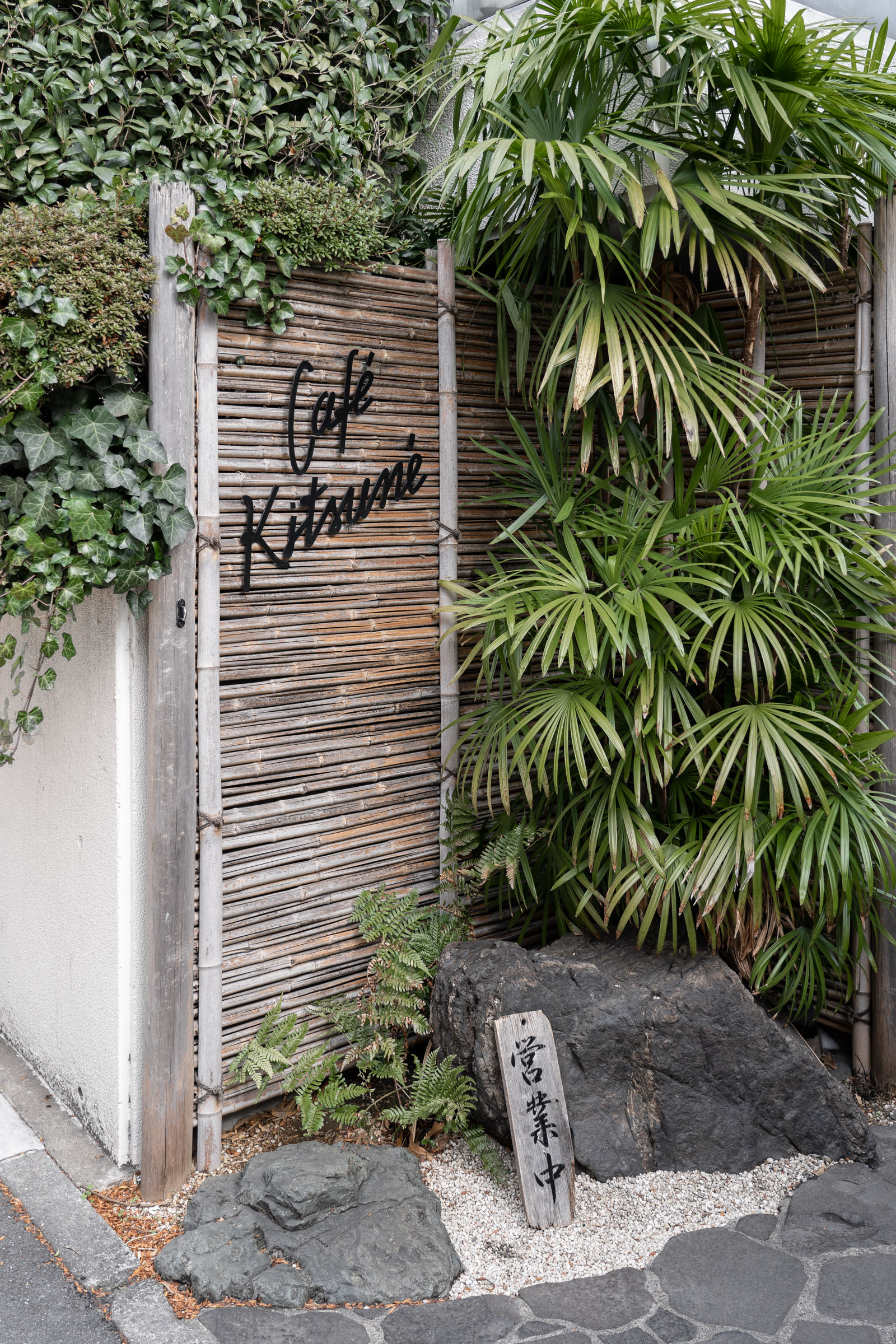 Cobi Coffee
While in Aoyama, drop into Bloom and Branch, a boutique specialising in clothing and homewares with a focus on craftsmanship. The shop's in-house cafe, Cobi Coffee, is the perfect place to try a cup of Japan's famous nel drip coffee and a traditional dessert, all in a setting of seasoned wood, copper and aged brass.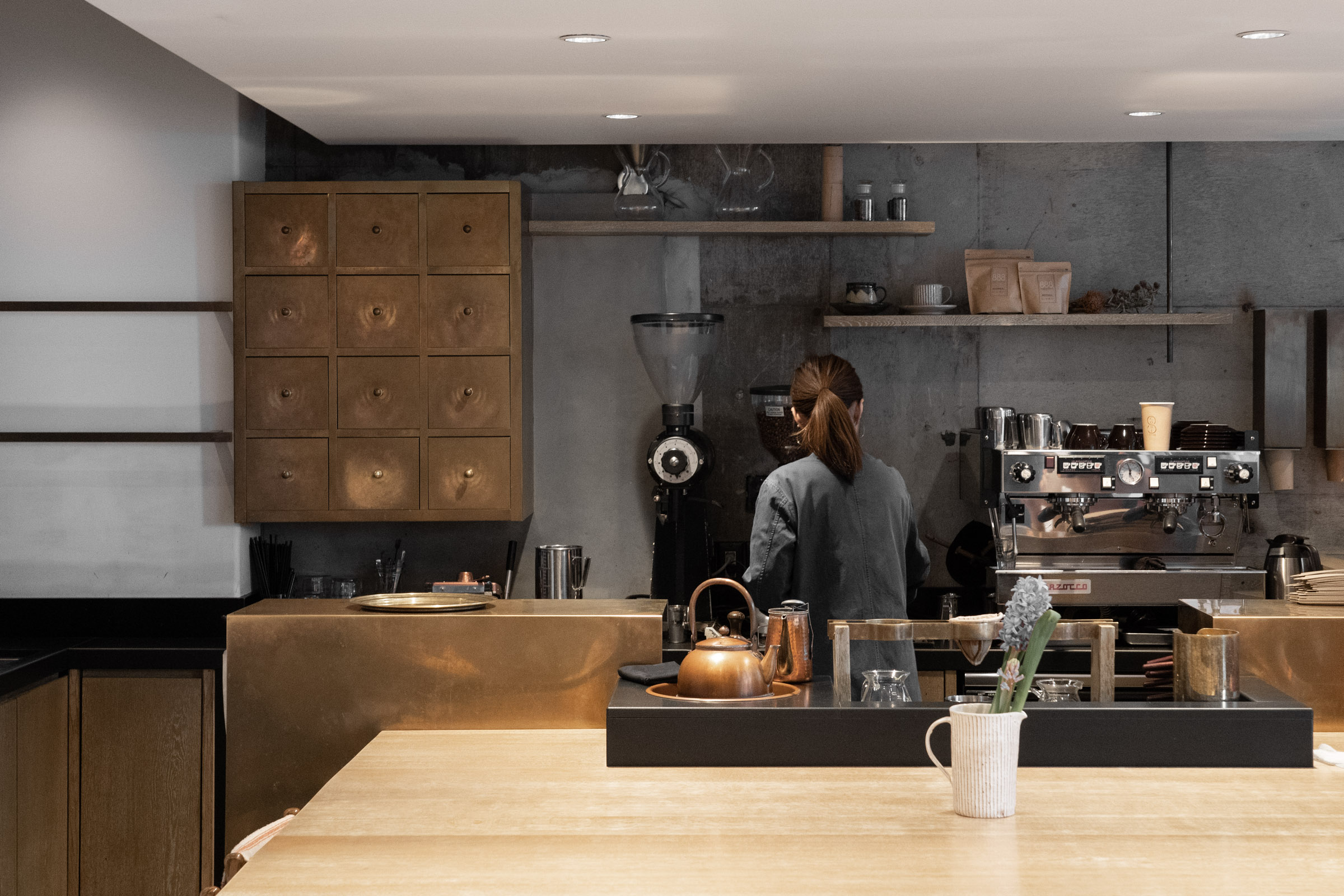 Shozo Coffee Store
Around the corner from Café Kitsuné, Shozo Coffee Store offers a different kind of experience. It looks like a small wooden hut from the outside, but what Shozo lacks in size, it makes up for in charm. This hole-in-the-wall cafe serves up excellent drip filter coffee along with a few pastries that are worth the wait.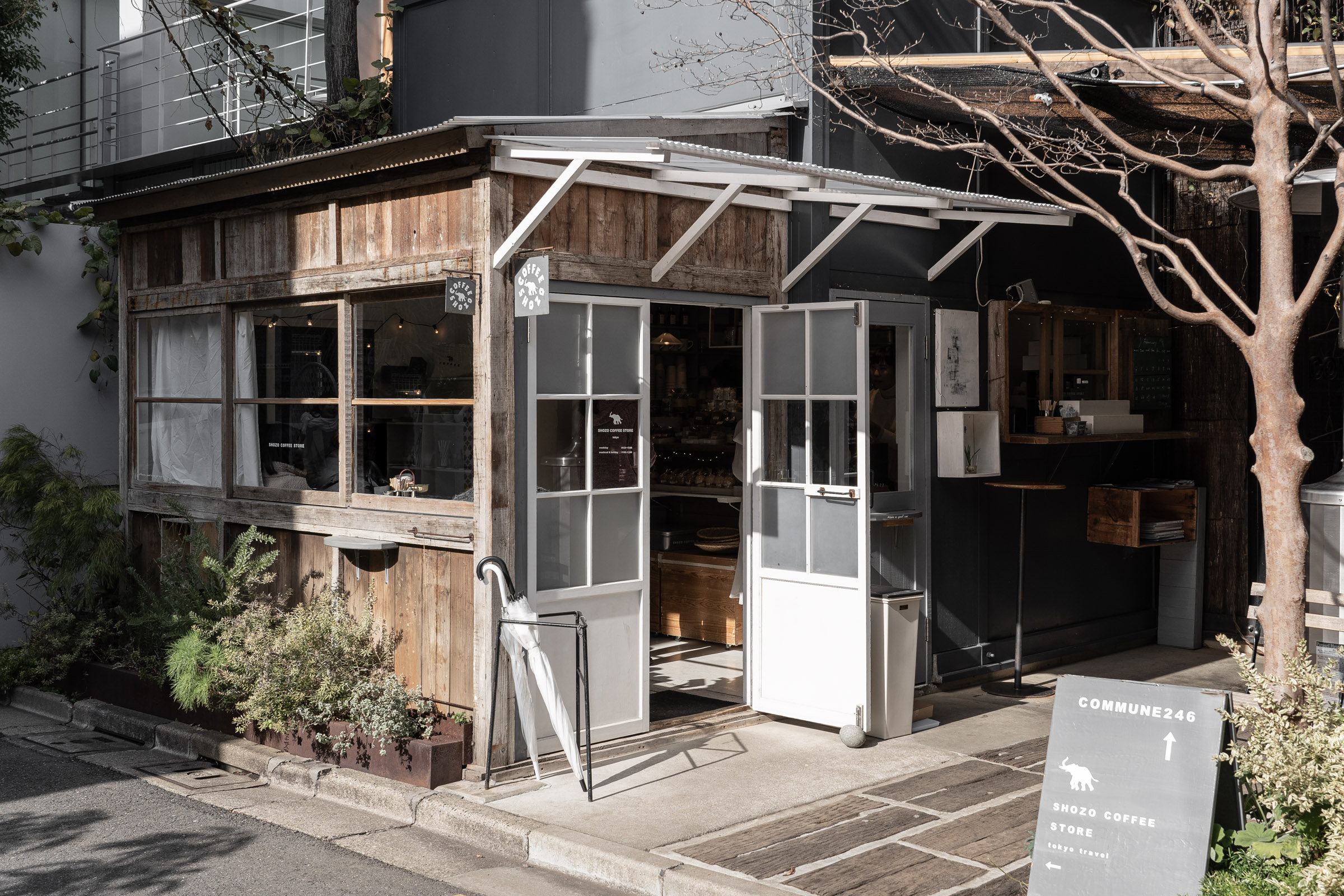 Allpress Espresso Tokyo Roastery & Cafe
A bit further out in the east end of the city is Kiyosumi, an art lover's paradise that packs a punch when it comes to craft coffee. Leading the way in the neighbourhood is Allpress Espresso Tokyo Roastery & Cafe, where the New Zealand coffee aficionados have set up shop in a restored dark timber warehouse. Inside, the cafe serves up beautiful coffee alongside various bites, while the tiled counter wraps around towards the roastery set behind floor-to-ceiling windows.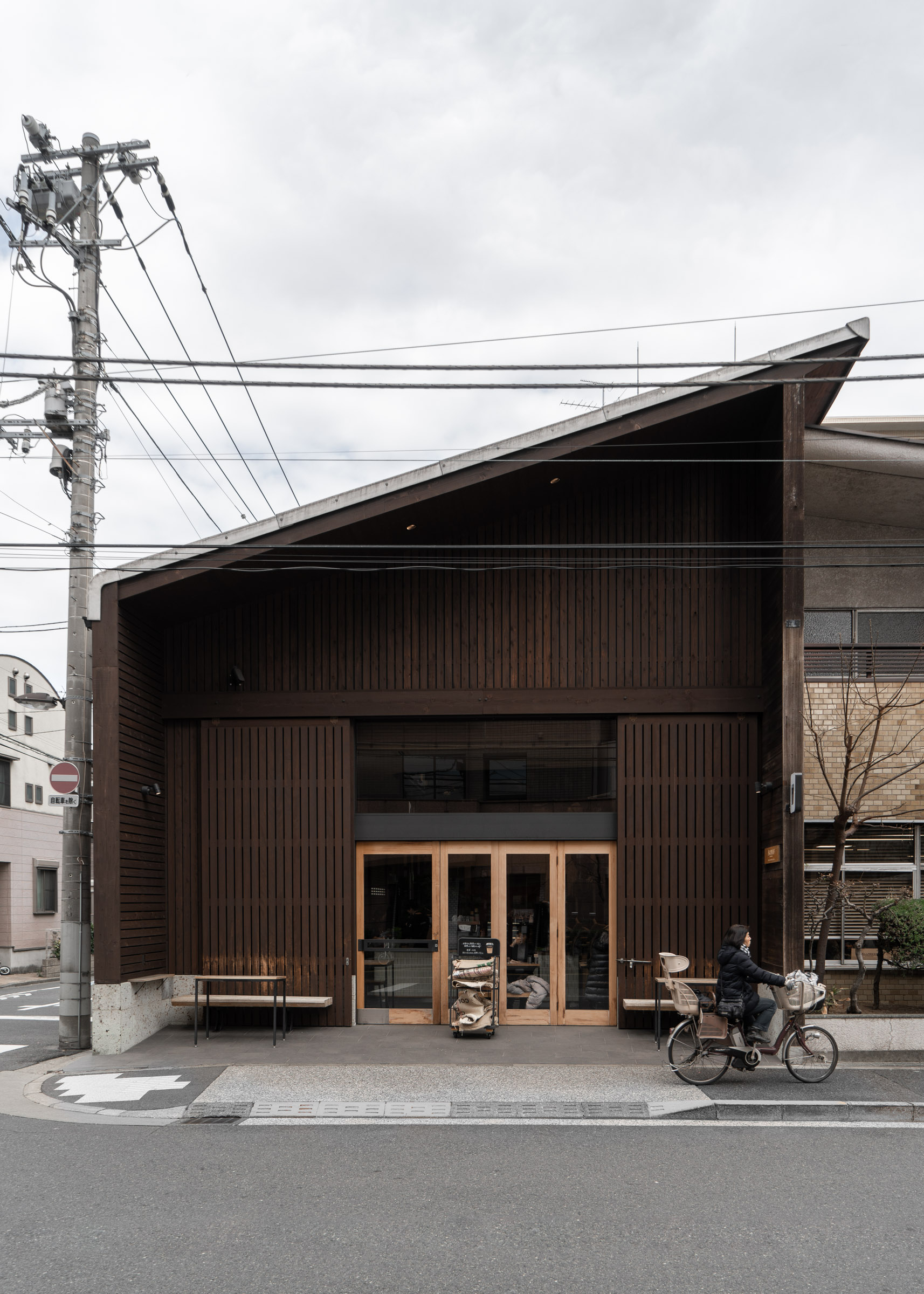 ---
Bonus Section: Tea
Tokyo Saryo
For some calm away from the crowds (and a break from coffee), head to Sangenjaya, a quiet neighbourhood one stop south-west of Shibuya station. Here you'll find Tokyo Saryo, a small tea house where traditional culture meets modern, minimalist design. In the middle of a central wooden bar, a tea master serves premium pour-over sencha green tea made using fresh ingredients. Enjoy the leisurely experience with at least two infusions from the same batch of leaves.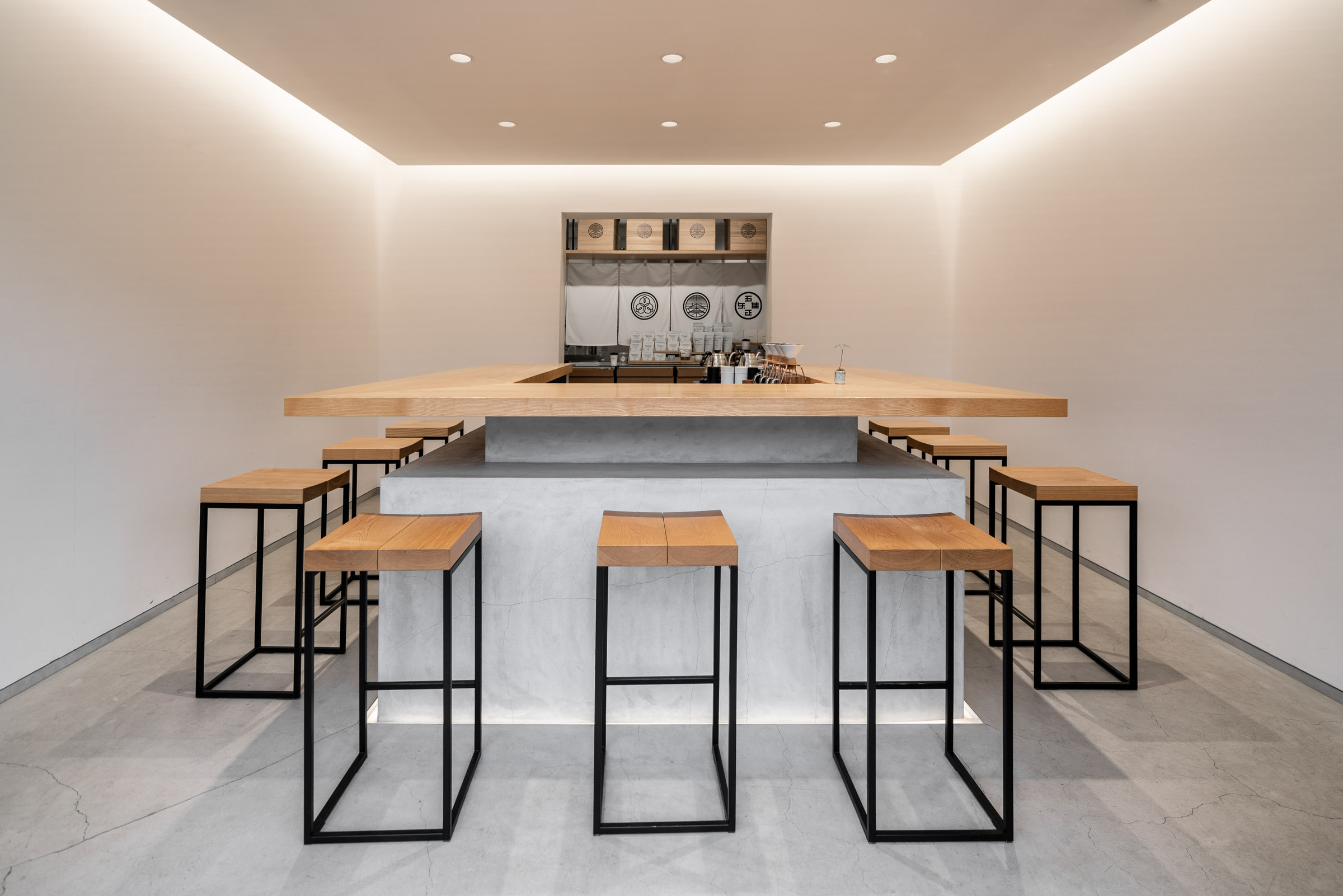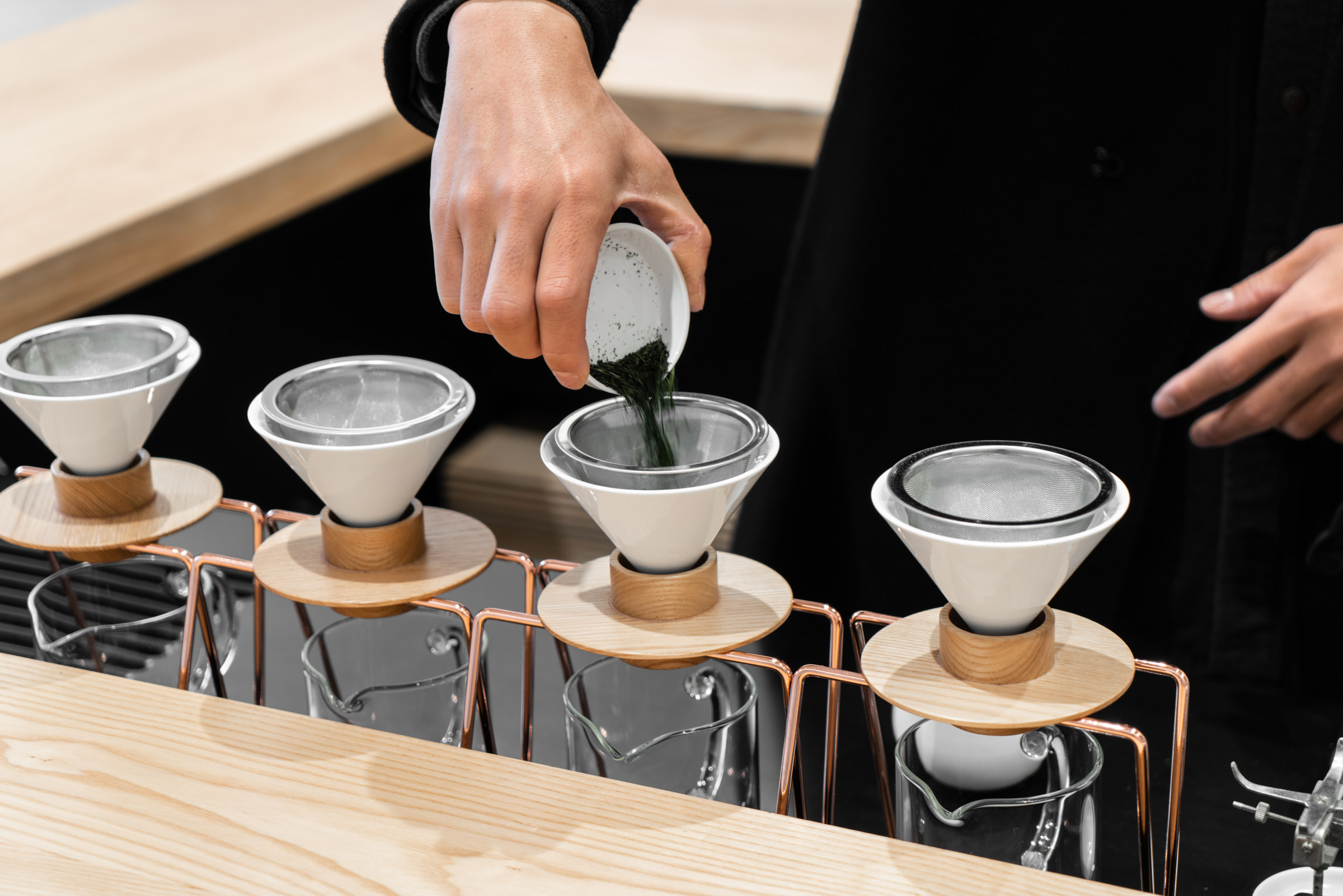 Hachiya Daikanyama
Another spot revitalising Japanese tea time is Hachiya Daikanyama. Not too far from Ebisu station, its all-white exterior and large wooden entryway welcome in passers-by to try bold mixes of green tea, as well as roasted green tea and brown rice tea from traditional teaware.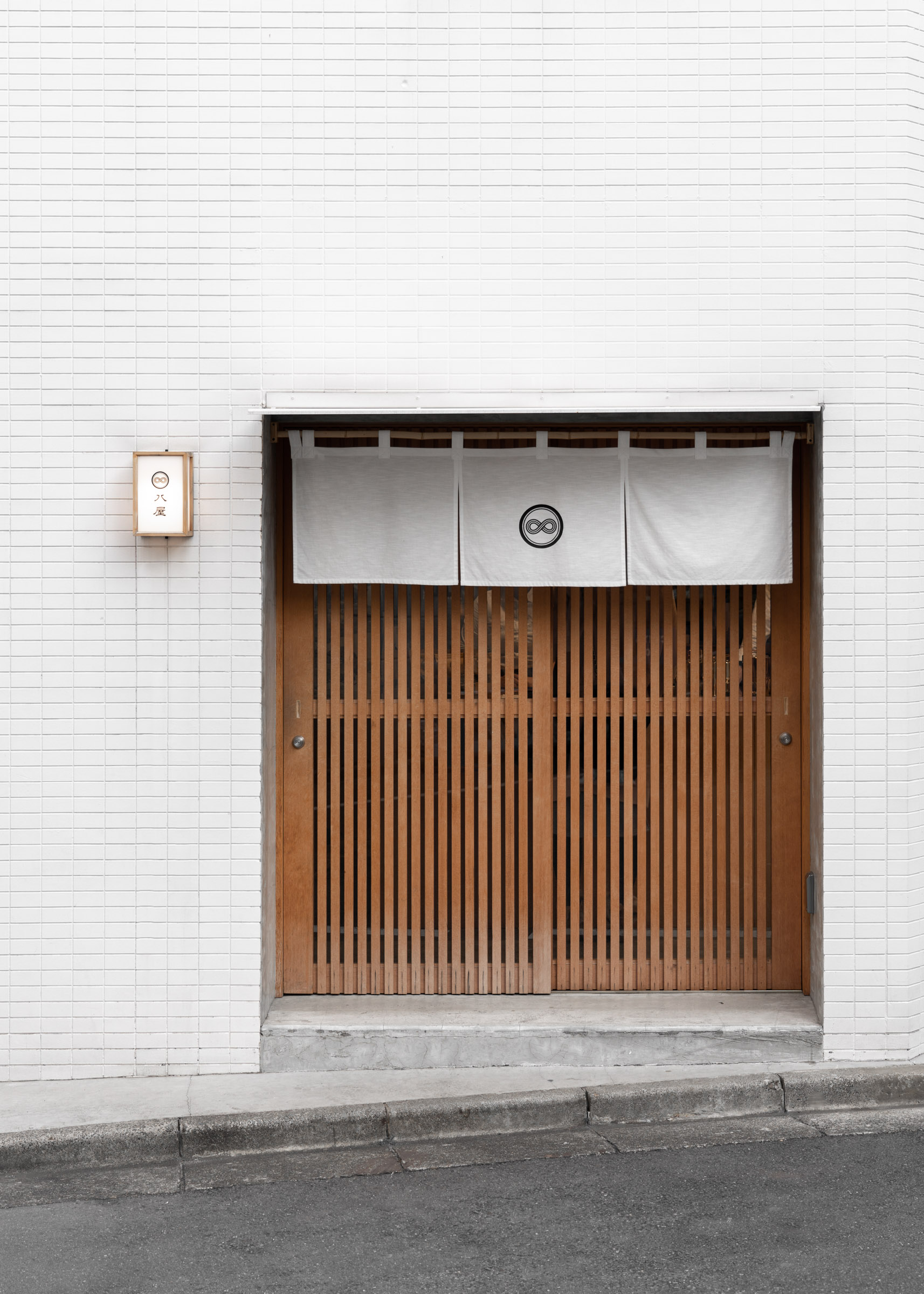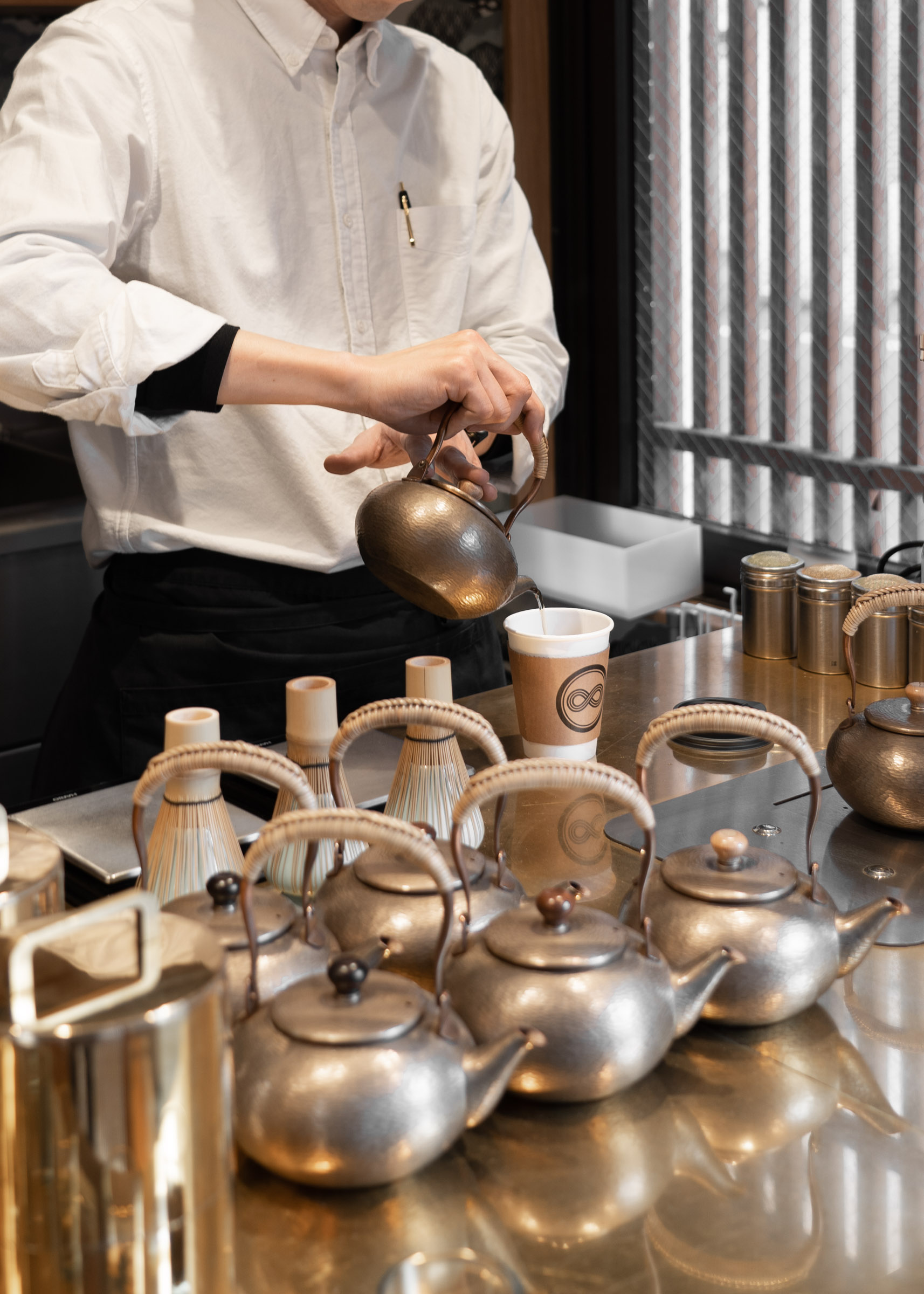 Best Cafes in Tokyo
Chop Coffee Cat Street
Koffee Mameya
About Life Coffee Brewers
Onibus Coffee
Artless Craft Tea & Coffee
Café Kitsuné
Cobi Coffee
Shozo Coffee Store
Allpress Espresso Tokyo Roastery & Cafe
Tokyo Saryo (tea)
Hachiya Daikanyama (tea)
Read more:
Best Minimalist Cafés in the World
Best Cafés in Seoul
Best Cafés in Singapore