Melbourne has a lot to offer when it comes to men's fashion (as well as women's). There's a vast array of men's clothing stores situated around the city that'll keep you looking your best year-round. From multi-label retailers to flagship brand stores and local outposts, our team has compiled a list of favourite menswear shops. Here is our selection of the best men's fashion boutiques in Melbourne that sell online as well—featuring Australian brands and international labels.
Incu
One of the best multi-brand fashion stores in Australia for men, Incu has two stores in Melbourne—located in QV Melbourne and Chadstone Shopping Centre—as well as multiple Sydney locations and a store on the Gold Coast. A wide range of brands is on offer, including A.P.C., Common Projects, Acne Studios, AMI Paris and more.
QV, Albert Coates Ln, Melbourne
Chadstone, 1341 Dandenong Rd, Chadstone

Swensk
Swensk is a fashion boutique in Melbourne specialising in Scandinavian brands. Simple, high-quality fashion essentials line the walls, from brands such as Filippa K, J.Lindenberg and Tiger of Sweden.
1/230 Little Collins St, Melbourne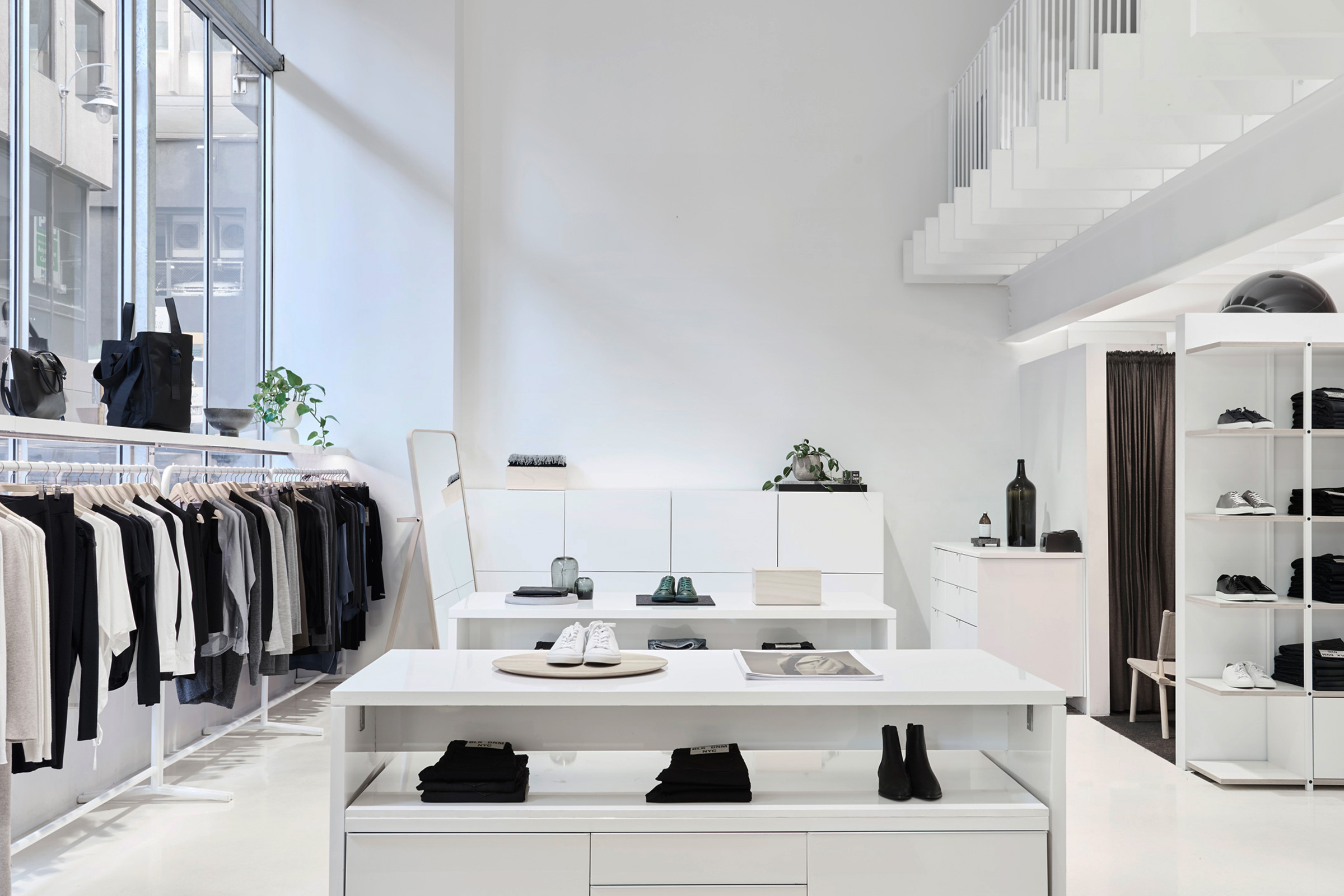 Kloke
Kloke is a contemporary Australian label from Melbourne with stores in Fitzroy and the city. The brand offers premium men's and women's apparel with a refined, pared-back aesthetic.
QV, Albert Coates Ln, Melbourne
270 Brunswick St, Fitzroy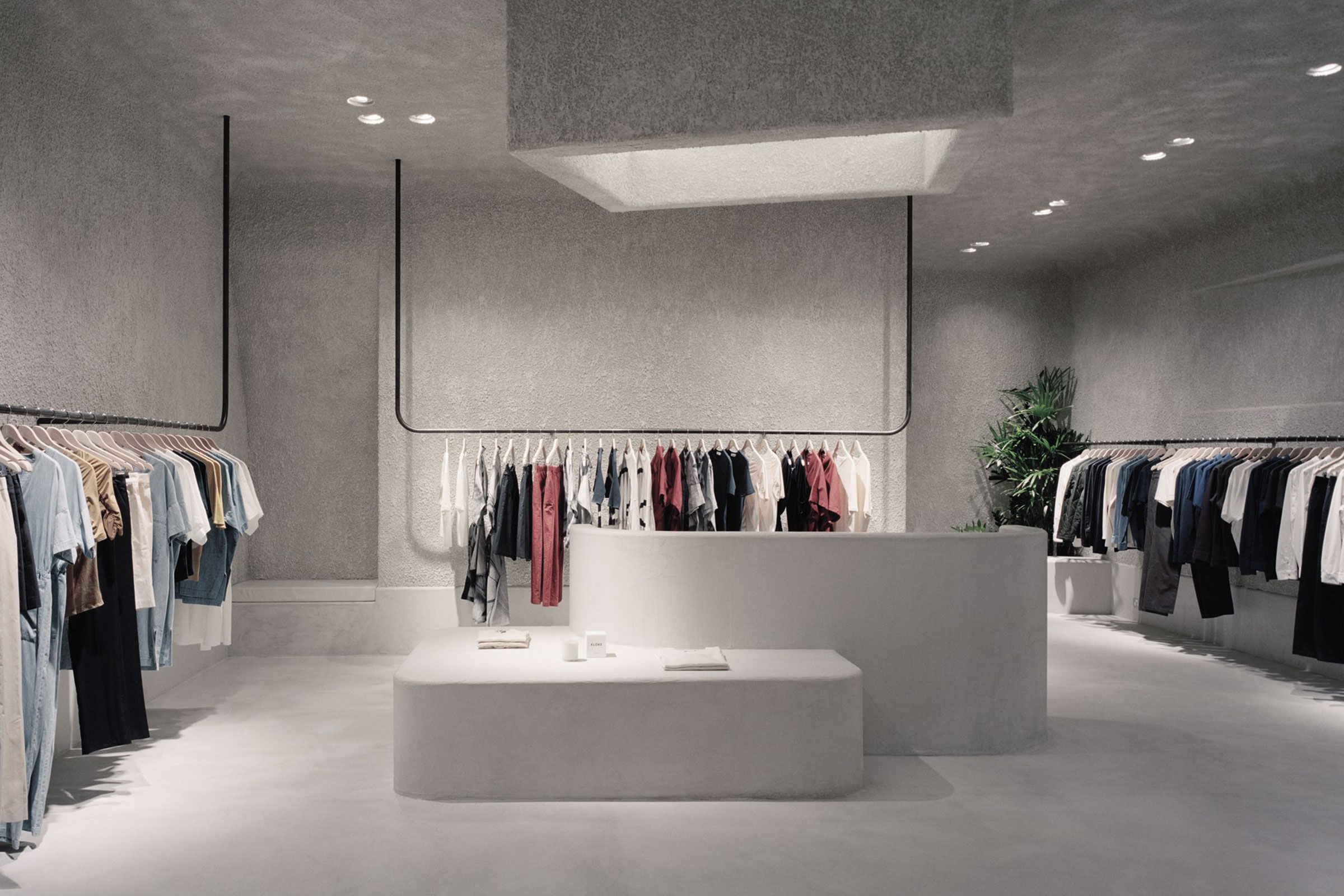 A.P.C.
French label, A.P.C. has a store in QV Melbourne. Originally gaining popularity for classic jeans in raw denim, the brand now offers extensive men's (and women's) clothing and accessories collections. The beautifully-designed space reflects the brand's signature visual expression: a simple, casual elegance.
QV, Albert Coates Ln, Melbourne

Saturdays NYC
The modern, surf-inspired aesthetic of New York-based lifestyle brand Saturdays NYC translates well for the Australian men's fashion market, and their store in QV Melbourne is their Victorian home base. With a collection spanning everything from simple logo t-shirts and swim shorts, to jackets, knitwear, footwear and accessories, Saturdays is a welcome addition to men's fashion shopping in Melbourne.
QV, Albert Coates Ln, Melbourne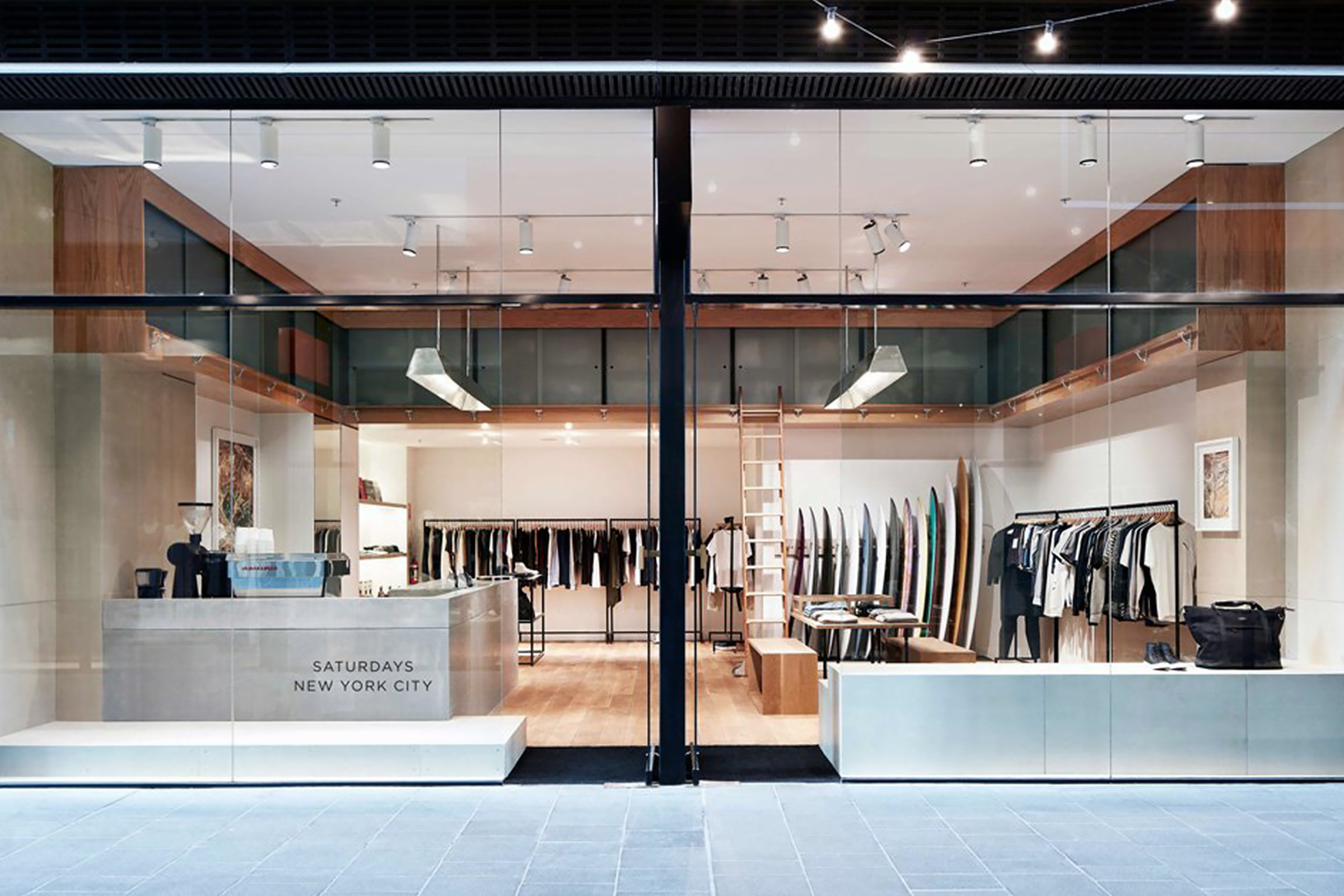 More to Explore
Men's Fashion Boutiques in Melbourne
The Standard Store
159 Gertrude St, Fitzroy
thestandardstore.com.au
Modern Classic Shop
116 Gertrude St, Fitzroy
modernclassicshop.com
Havn
200 Gertrude St, Fitzroy
havnstore.com
Up There
15 McKillop St, Melbourne
uptherestore.com
Australian Label Stores in Melbourne
Bassike
Emporium, 287 Lonsdale St, Melbourne
617 Malvern Rd, Hawksburn
bassike.com
Venroy
1017 High St, Armadale
venroy.com.au
Jac+Jack
1021 High St, Armadale
Emporium, 287 Lonsdale St, Melbourne
jacandjack.com
Assembly Label
1062 High St, Armadale
243 Brunswick St, Fitzroy
26 Albert Coates Ln, Melbourne
88 Church St, Brighton
assemblylabel.com
Neuw
The Strand, Driver Ln, Melbourne
neuwdenim.com
International Brand Shops in Melbourne
Acne Studios
The Strand, 250 Elizabeth St, Melbourne
1065 High St, Armadale
acnestudios.com
Nudie Jeans
190 Little Collins St, Melbourne
415 Chapel Street, South Yarra
Chadstone, 1341 Dandenong Road, Chadstone
nudiejeans.com
COS
The Stand, 240 Elizabeth St, Melbourne
1055 High St, Armadale
Chadstone, 1341 Dandenong Rd, Malvern East
cosstores.com
Best Men's Fashion Boutiques in Melbourne
Read more: Best Men's Basic T-Shirts