The basic tee is a wardrobe essential that is unmatched when it comes to versatility. A simple selection of plain t-shirts will serve you well for many occasions—from days at the beach, right through to nicer events. Here's our comprehensive list of brands making the best men's basic tees for every budget.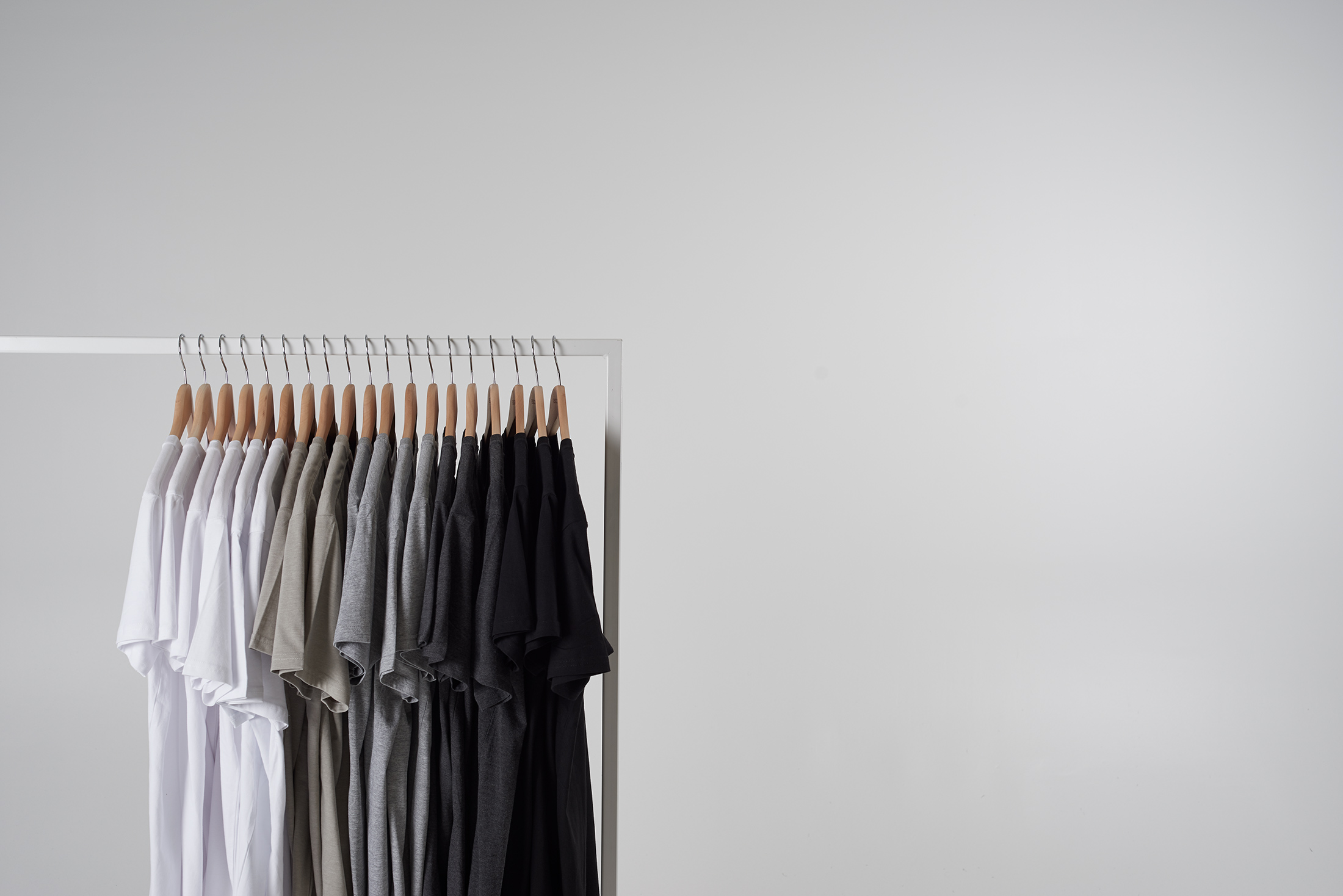 Under $50 (AUD)
Organic Basics
Organic Basics is a Copenhagen-based company with a focus on designing sustainable basics for everyday wear. They provide men's basic t-shirts (as well as women's) that are made to last, crafted from organic cotton with a slim, flattering fit.
Everlane
Everlane clothes are manufactured in factories around the world with ethical practices, including fair wages and conditions for their workers. Their basic t-shirts are offered in over a dozen different colours.
A Day's March
Swedish menswear label A Day's March offer affordable, clean wardrobe basics. They're concerned with style, not trends and their plain t-shirt options reflect that with a selection of classic colours to suit everyone.
Assembly Label
Centred around relaxed coastal living, Assembly Label does basics extremely well. They focus on construction details as opposed to embellishment, resulting in a collection of minimalist tees suited to any occasion.
AS Colour
AS Colour offers a wide range of high-quality basics. Their t-shirt collection is expansive, featuring tees of different cuts, fits, and colours. Some of their tees are available in multipacks so you can stock up on your favourite style easily.
COS
COS launched in 2007 with a clear, strong perspective on fashion. The brand's pieces transcend seasons, becoming timeless essentials. Their extensive range of basic tees features a mix of bold and neutral shades.
Uniqlo
Uniqlo aims to provide simple designs with great materials and fit that will become the building blocks of your wardrobe. Their basic range of t-shirts offers neutral colourways with the option of multipacks; ideal if you want to stock up on a few at a time.

$50–$100 (AUD)
Bandsome
Designed and manufactured in Sydney, Australia—Bandsome's collection offers everyday styles in classic colours of white, navy and grey, alongside seasonal, muted tones. Working face to face with makers every step of the way allows the brand to make honest, long-lasting garments.
ASKET
Each of Swedish brand ASKET's garments are made with longevity in mind. ASKET is open about the costs involved in making their items and are pioneers in giving recognition to their makers. Their iteration of the classic tee is available in fifteen sizes and eight simple colours.
Read our interview with ASKET Co-Founder August Bard Bringéus here.
Bassike
Bassike are known for their high-end, well constructed designs. Mastering the material of cotton jersey with their debut collection in 2006, their selection of basic t-shirts offer a few different fits in classic colourways.
J.Crew
The classic American J.Crew are great at designing casualwear for the modern man. The range of tees on offer are available in six different sizes and a refined range of colours.
NN07
Designing clothes that transcend fashion trends and limit thoughtless consumption are key ideas the NN07 brand is built upon. The curated range of basic tees will fit easily in to your wardrobe for years to come.
Jac+Jack
The use of premium, natural materials combined with relaxed, unstructured silhouettes make Jac+Jack pieces the epitome of modern luxury. Muted neutral tones feature across the collection of plain tees on offer.
Oliver Spencer
Selft-taught tailor and shopkeeper Oliver Spencer founded his label in 2002. A focus on relaxed aesthetics and timeless colourways make the brand's men's basic tees wardrobe staples.
Venroy
The Bondi-based brand are best known for their extensive range of relaxed linen pieces, including their t-shirt range that offer versatility and reintroduces the light pastel and neutral colours that Venroy are recognised for.
Carhartt
From its all-American beginnings in workwear, Carhartt emerged as a formidable streetwear brand by combining their high quality materials with an urban design flair. Their select range of basic tees are an easy way to inject the Carhartt sensibility in to your wardrobe.
L'Estrange London
L'Estrange London are continually improving their existing range of smart casual pieces for men. Allowing you to do more with less, their sharp collection of tees are timeless and will see you through any season.
Handvaerk
Handvaerk are a premium option when creating a timeless, quality wardrobe. The New York label is steeped in three generations of family production and choose to work with other family-owned artisans to achieve a high level of craftsmanship. Their rendition of the basic tee is comfortable and available in a curated palette of earthy neutrals.
Son of a Tailor
Men's basic tees are an iconic staple, and Son of a Tailor lets you build your perfect version from the ground up. The Copenhagen brand offers the ability to specify your optimum size and alter fabric, colour and embellishment details; all at the click of a button.
Norse Projects
Danish outfitters Norse Projects take inspiration from a variety of styles, from streetwear to high-end fashion. Seasonal collections combine function and form to offer basic t-shirts with a clean aesthetic and quality cotton construction.
Albam
With over a decade of experience, the London based brand Albam focuses on fabrics and fit to offer a truly understated range of designs. Premium quality and interesting colours set their basic tees apart from the crowd.
Mr P.
MR PORTER's in-house brand Mr P. produces collections that are inspired by the past, present and future, and aim to become future classics. They did their research before releasing their men's basic tees which features a simple, regular fit and four staple colourways.
Citizen Wolf
Citizen Wolf's goal is to provide an alternative to the limited sizing available by some clothing labels. By inputting details such as height and weight, they're able to design a tee that is specific to your body. The customisation doesn't stop there with three fabric options and five colours to choose from.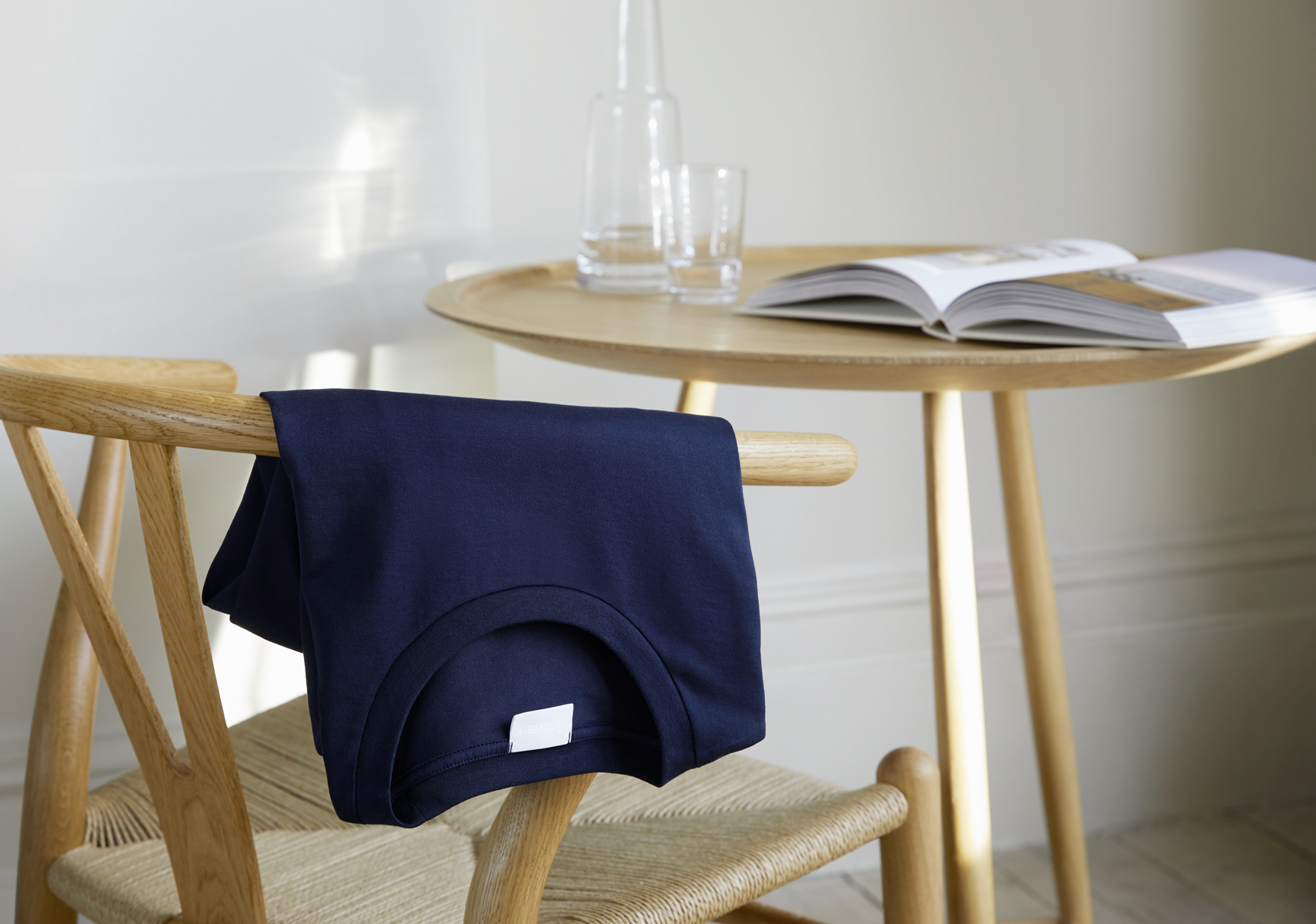 $100+ (AUD)
A.P.C.
French brand A.P.C. is especially adept at crafting classic styles in a contemporary way. Perfect for casual outfits, A.P.C's selection of t-shirts feature playful colours and a tailored fit.
Sunspel
U.K-based label Sunspel has a large collection of men's cotton basic tees. They've been designed with only the necessary details in mind for a clean, classic look.
James Perse
James Perse's design philosophy is all about keeping it simple but sophisticated. You can see this in the brand's basic t-shirt, which features an overall clean design and classic cut.
Acne Studios
The well respected Stockholm design house Acne Studios uses contemporary culture and artisitc influences to craft one-of-a-kind collections. Their wide range of men's basic tees are known for showcasing an attention to detail and tailored fit.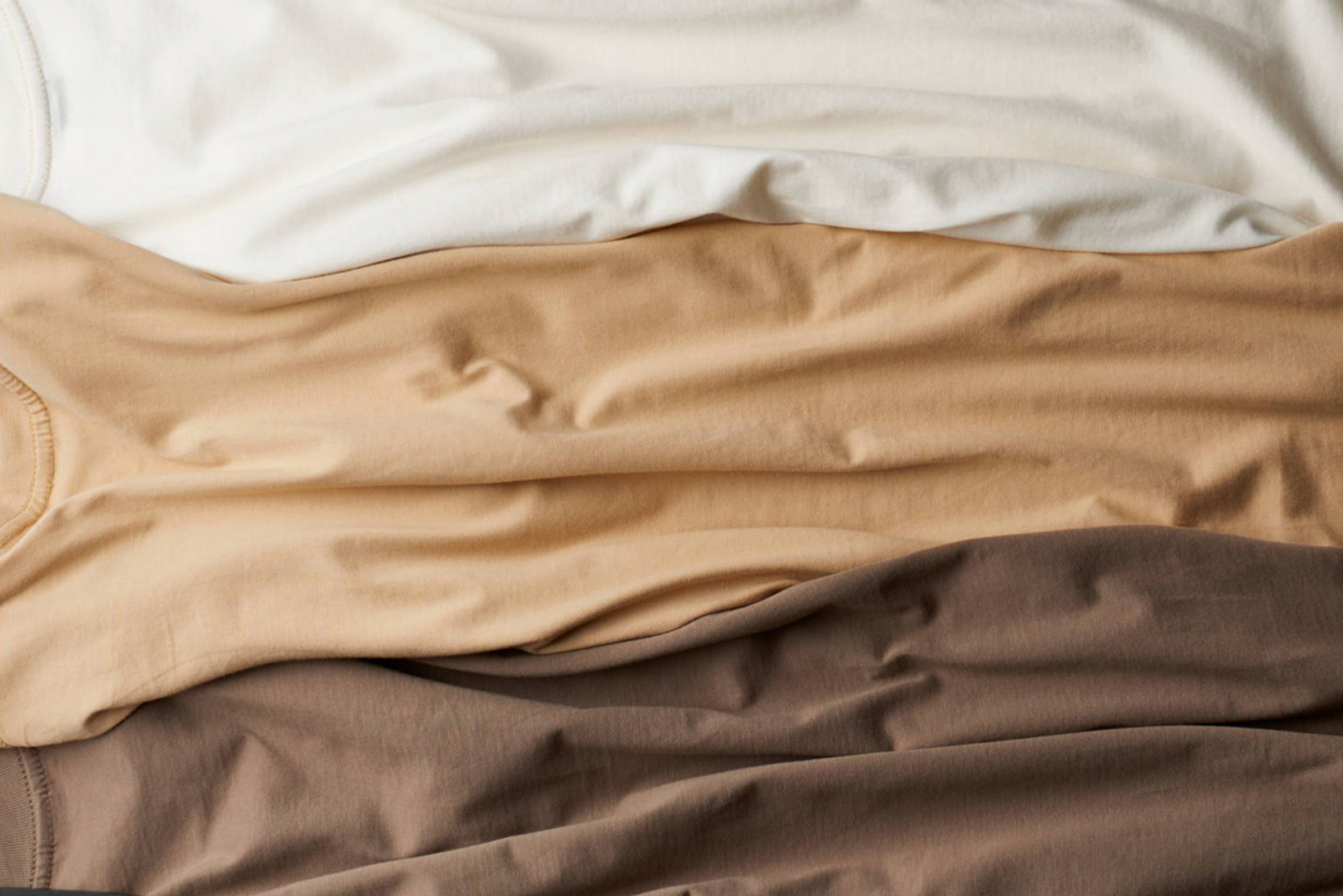 Where to Buy the Best Men's Basic Tees