Nudie Jeans Co. are known for their ability to create great products that combine quality craftsmanship and a strong sense of style. If looked after correctly, a pair of Nudie Jeans can last you many years. But what exactly does it mean to look after a pair of jeans? We all know how to throw a pair of jeans in the wash, but there are better ways to look after your Nudie Jeans that will help you avoid things like shrinkage, fading and breakage—ensuring you get the longest life possible out of your jeans.
Check out the useful tips below on how to care for your Nudie Jeans.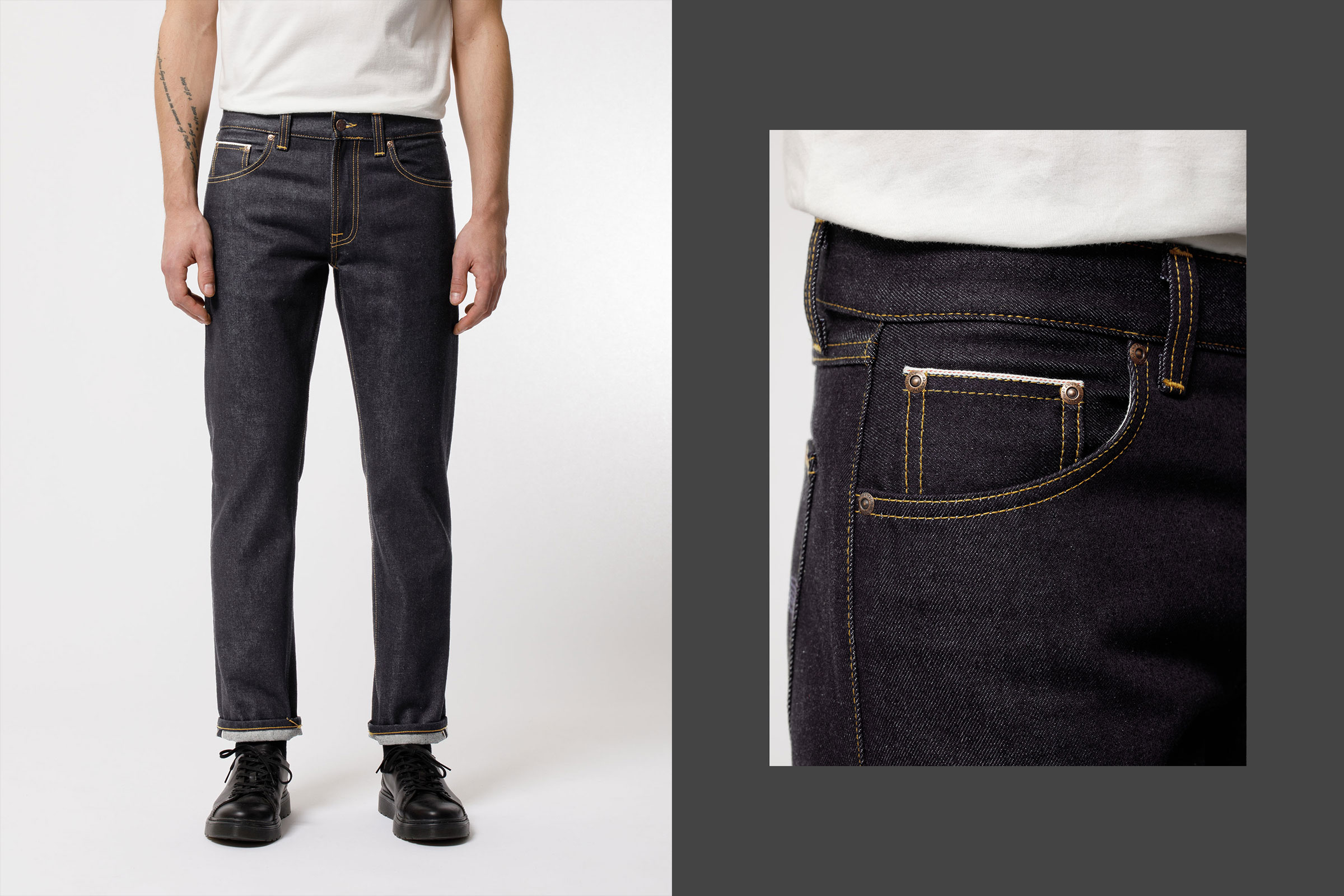 Tips for washing your dry denim jeans
Nudie suggests that a pair of dry jeans should be worn for six months before washing to get the best results. When there is visual evidence of the wear and tear, like creases and contrast where the indigo has bled out, then it's time for the first wash.
Once your jeans have reached the stage of their first wash, turn them inside out and wash at 40°C or 60°C. The higher the temperature, the more contrast you will achieve.
Use an environmentally friendly washing powder without bleach.
Stretch the inseam while the jeans are damp to avoid too much shrinkage.
Hang to dry, do not tumble dry. After the first wash, your jeans will feel tighter. Don't worry, most of the denim will stretch out again, but some shrinkage is inevitable, and exactly how much differs from fabric to fabric.
If you wash your dry jeans too early, the indigo just bleeds out over the whole garment, producing an even, dark indigo colour.
Finally, make sure not to mix with your whites!
Watch this video for more information.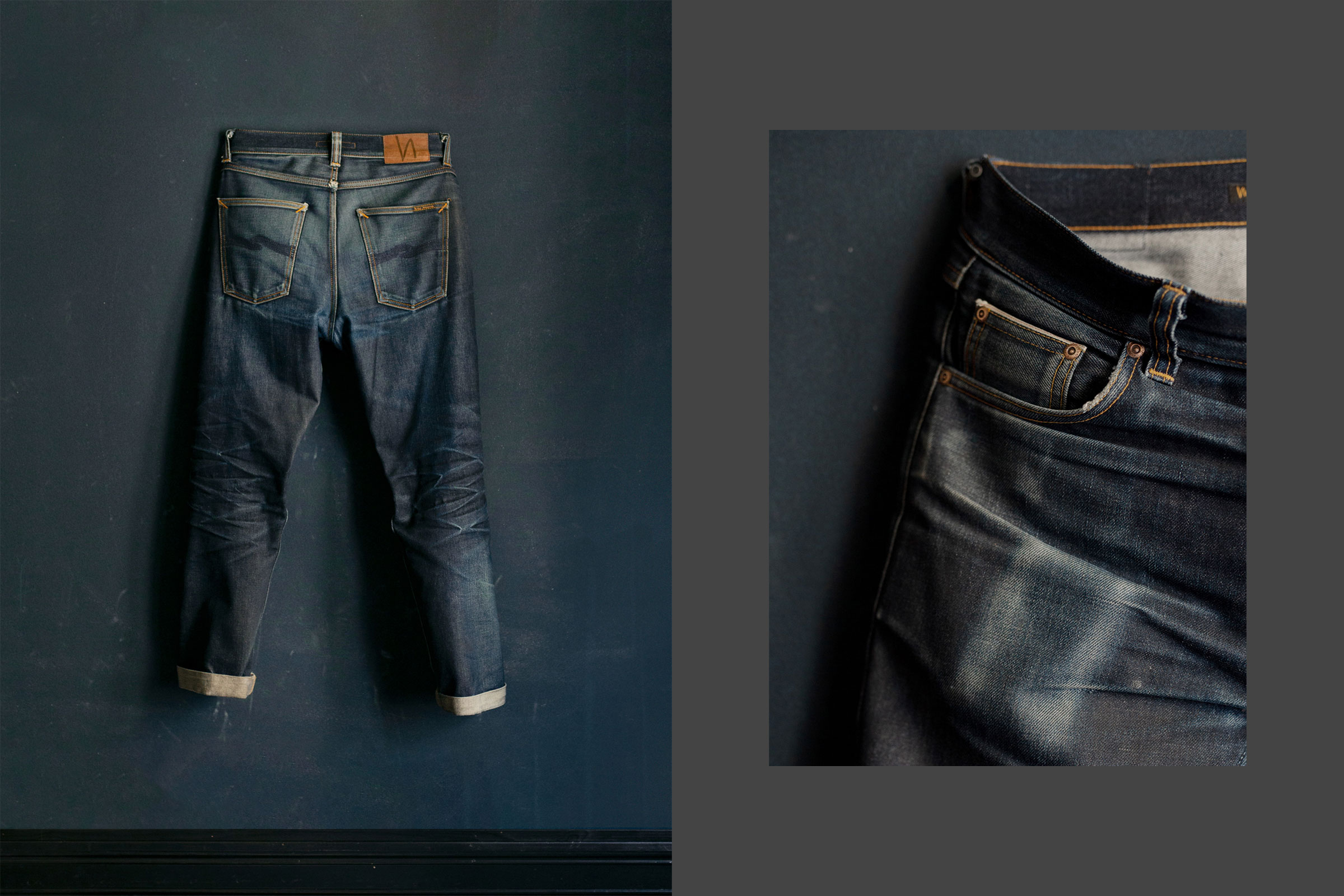 Repairing your Nudie Jeans
Even though your jeans are made of tightly woven cotton twill (originally designed as a durable garment for workers) they won't last forever. Jeans are often worn more frequently than other types of pants and consequently, they wear out quicker. If you wear your jeans low, hanging on the hip, the fabric and the thick seams in the crotch will rub against each other. The friction will eventually break the fabric. This is more common on tighter fits than on loose. Pre-washed and pre-treated denim has a shorter lifespan compared to dry denim, as the cotton fibres are softer and thinner after treatments.
In any case, extending the life of your favourite pair of jeans is a fairly easy task. When it comes to repairing your jeans there are a couple of different options. If you live near one of the Nudie Jeans stores that offer repairs free of charge, then just head in with your jeans and Nudie will be happy to help you out. You can check the Nudie Jeans Co. repair store locations and repair partners here. Alternatively, you can opt to do it yourself with a Nudie Jeans Repair Kit.
Read more: Men's Fashion Boutiques in Melbourne