Intrinsic to Scandinavian design are the principles of minimalism, simplicity, and functionality. When it comes to homewares, there's no shortage of stellar brands who practice these. Many of the best brands offer high-quality and well-designed pieces at fairly accessible prices. In the end, cost really depends on how you look at things. Rather than replacing everything in your home every few years, look to invest in pieces that you'll enjoy for a long time and favour quality over quantity. Below, Softer Volumes has gathered some of the top Scandinavian homewares brands offering furniture pieces and small goods ideal for modern homes.
HAY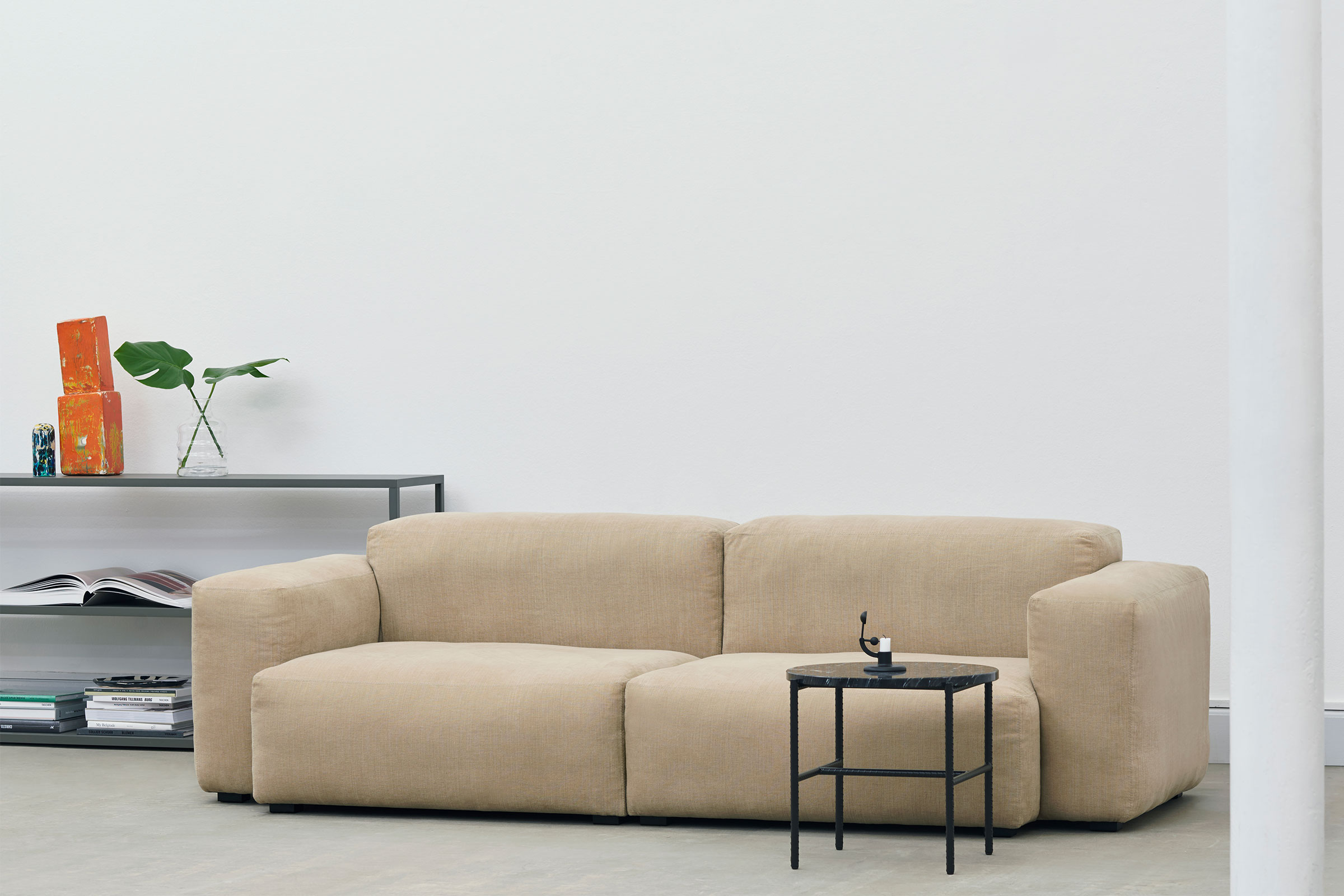 Launched in 2002, Danish brand HAY has spent the past 15 years crafting a huge range of modern, functional pieces. HAY collaborates with a number of established and emerging Nordic designers and studios, which has resulted in an interesting and eclectic range of products. HAY's homewares are playful yet premium, with a palette that spans pastels and neutrals to brass and silver, with all kinds of textures and patterns in between.
Muuto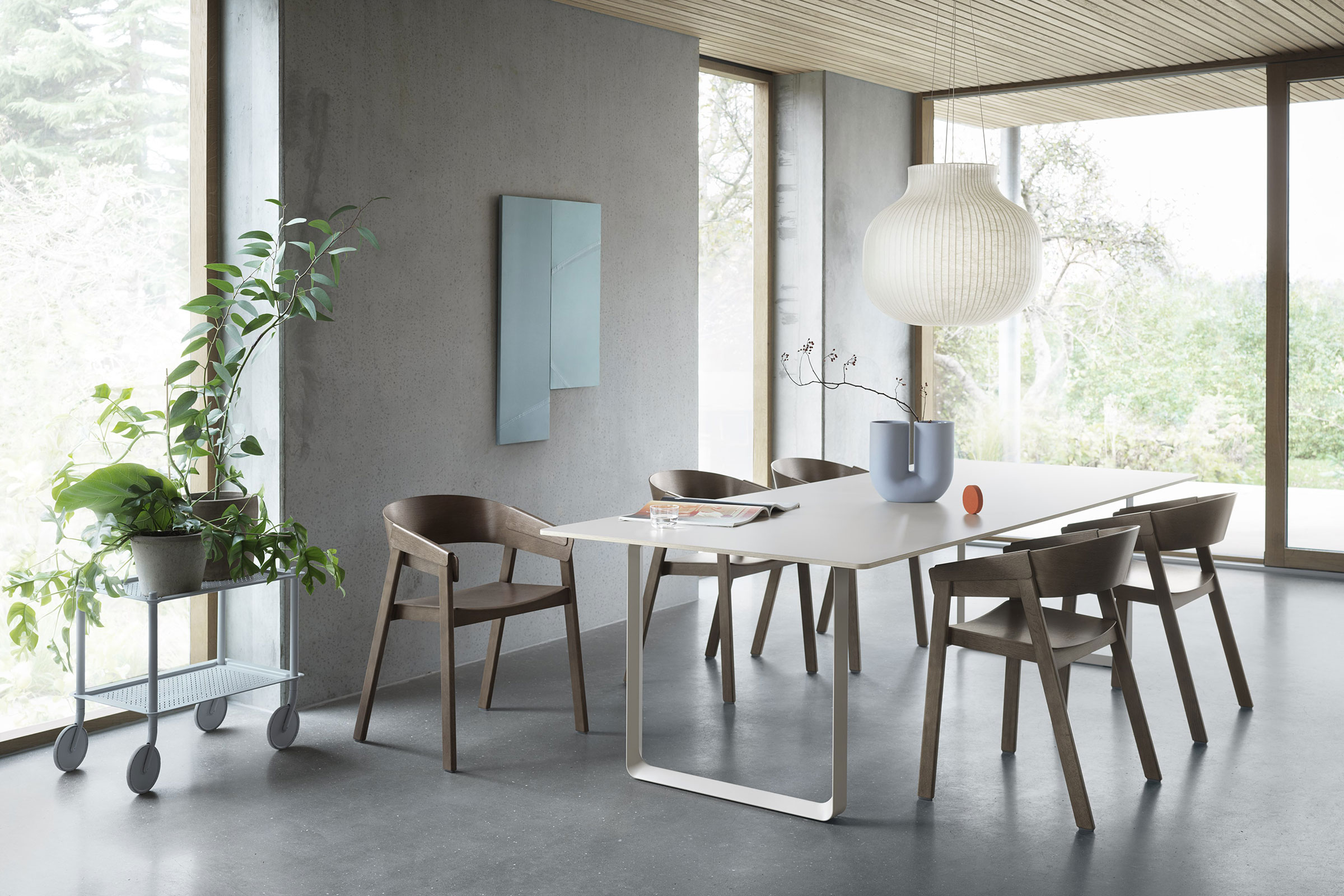 Muuto's name comes from the Finnish word, muutos, which means 'new perspectives'. This is the overarching principle the Scandinavian brand applies to all of their designs. Items such as a simple floor lamp are given a fresh, Nordic interpretation, while one of the brand's most popular products, DOTS, offers a new perspective on the humble coat hook.
Read our interview with Muuto CEO Anders Cleeman and Design Director Christian Grosen Rasmussen here.
Normann Copenhagen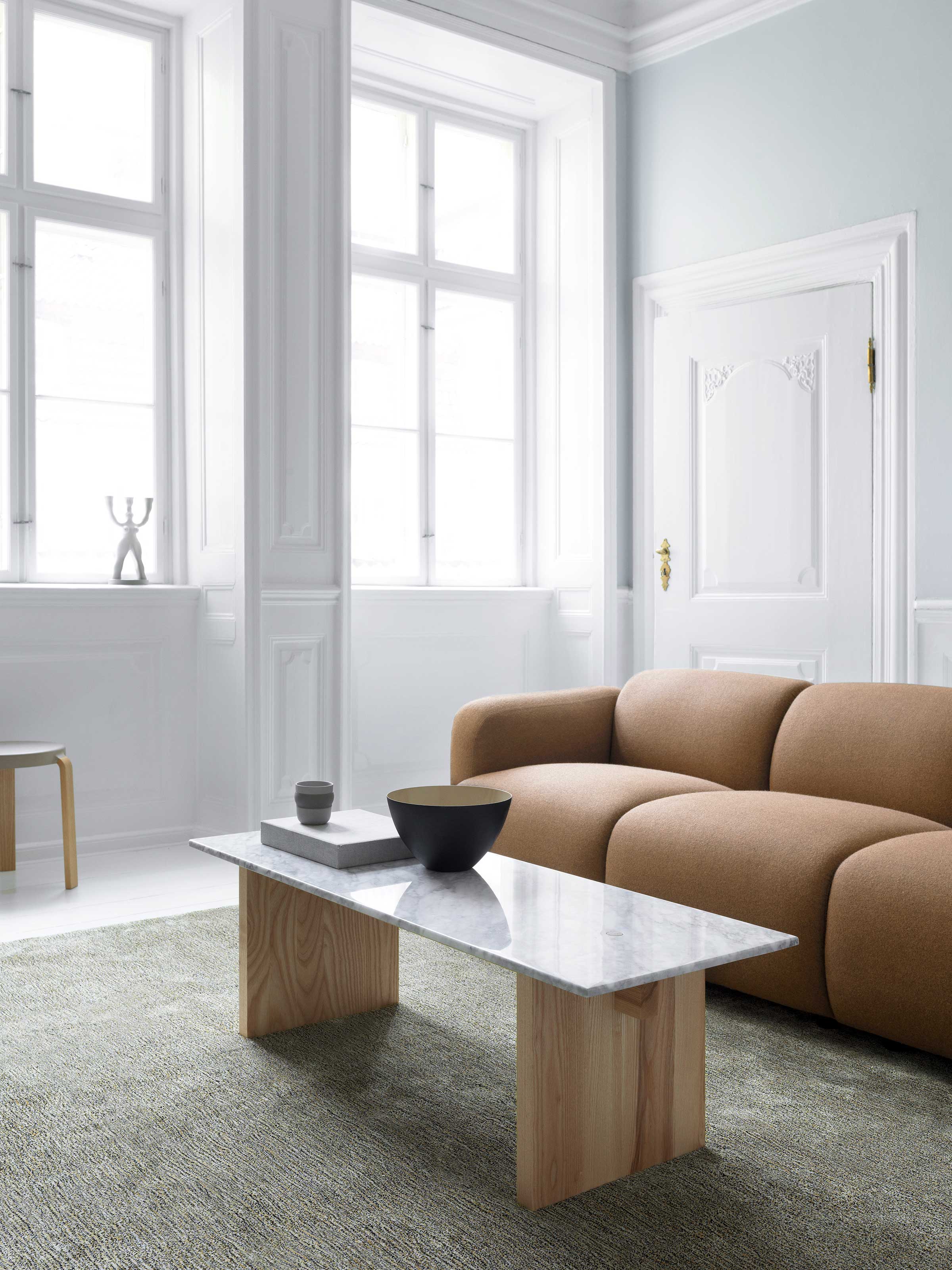 Part of the beauty of Normann Copenhagen's products is just how exceptionally simple they are. Browsing their vast catalogue of homewares, you notice how all of their pieces have been totally stripped of embellishments or extraneous details. This leaves clean, beautiful, and functional pieces. The Danish brand truly embodies the characteristics of Scandinavian design.
MENU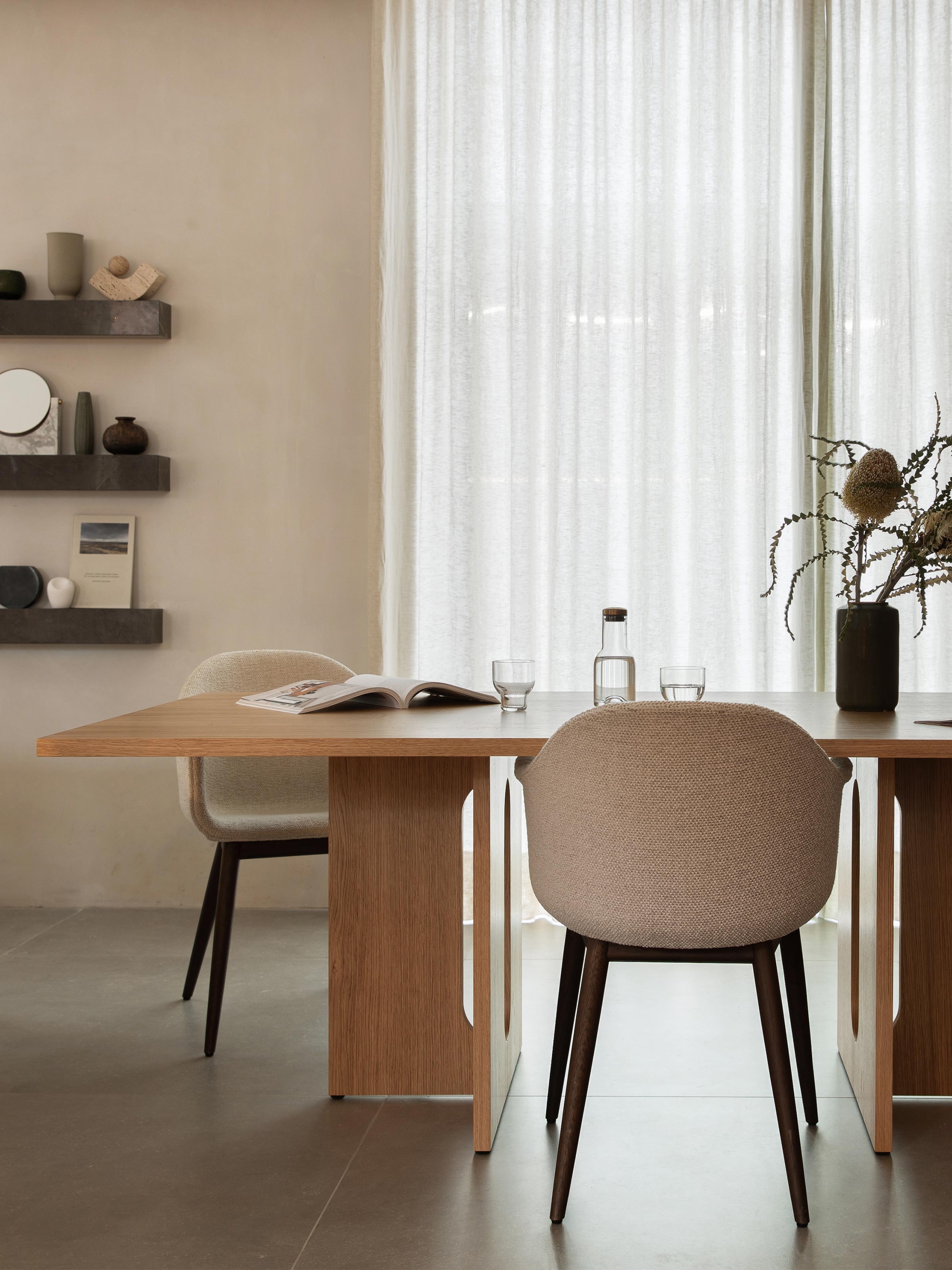 When a brand can make something as mundane as a dustpan and brush look sleek and beautiful, they really know what they're doing. MENU has collaborated with a select group of designers to craft multiple collections of premium, everyday accessories. Their aim is to elevate your daily experience through good design. Flagship products like their Bottle Grinders, designed by long-time collaborators Norm Architects, exemplify their commitment to crafting functional and beautiful pieces.
&Tradition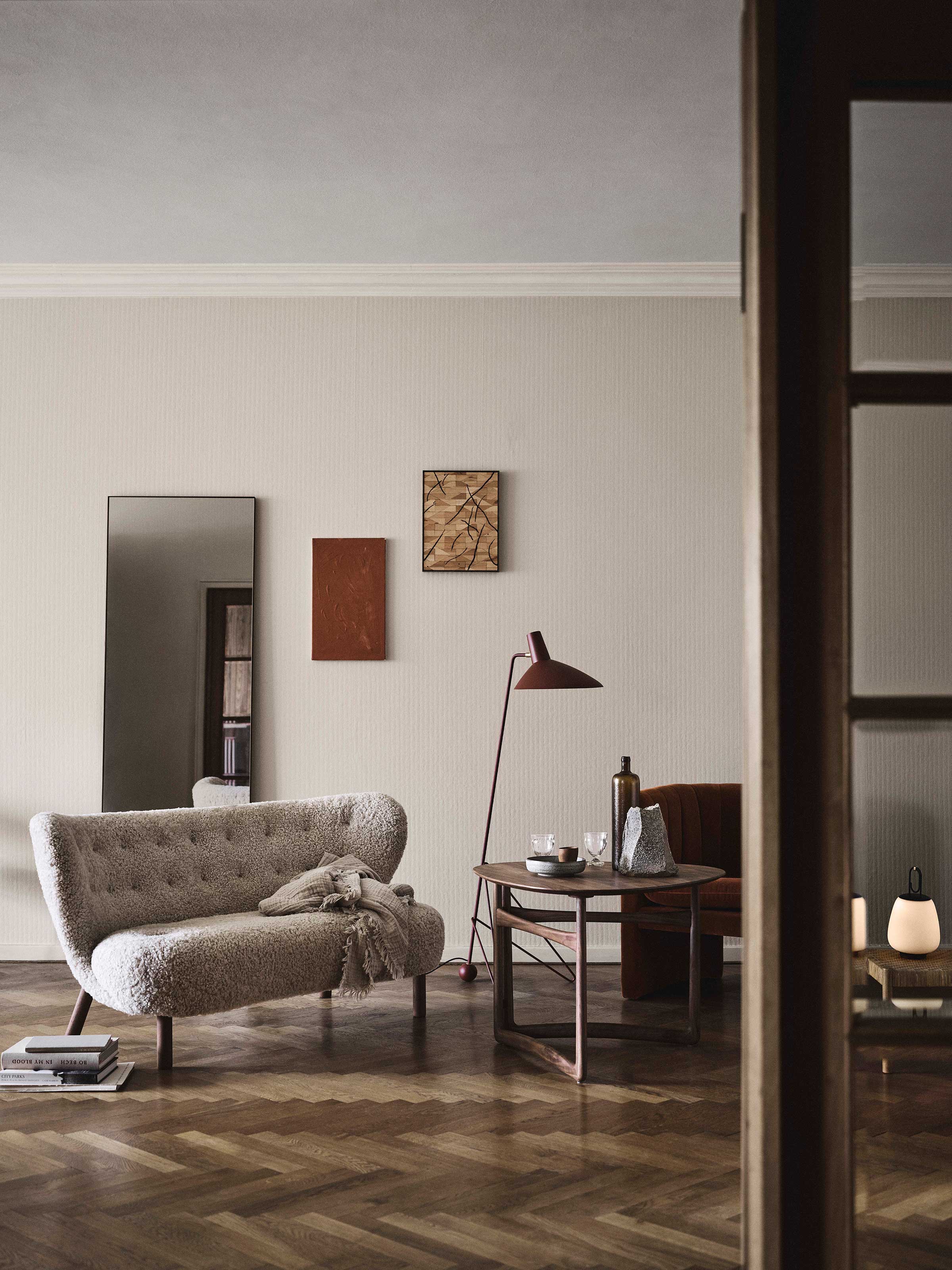 Danish brand &Tradition reconciles old and new to craft their refined range of Scandinavian homewares. By utilising classic materials but re-thinking the ways that they can be used, the brand has crafted a varied collection of lamps, rugs, vases, and furniture. The use of colour in their designs also lends them a unique edge.
ferm LIVING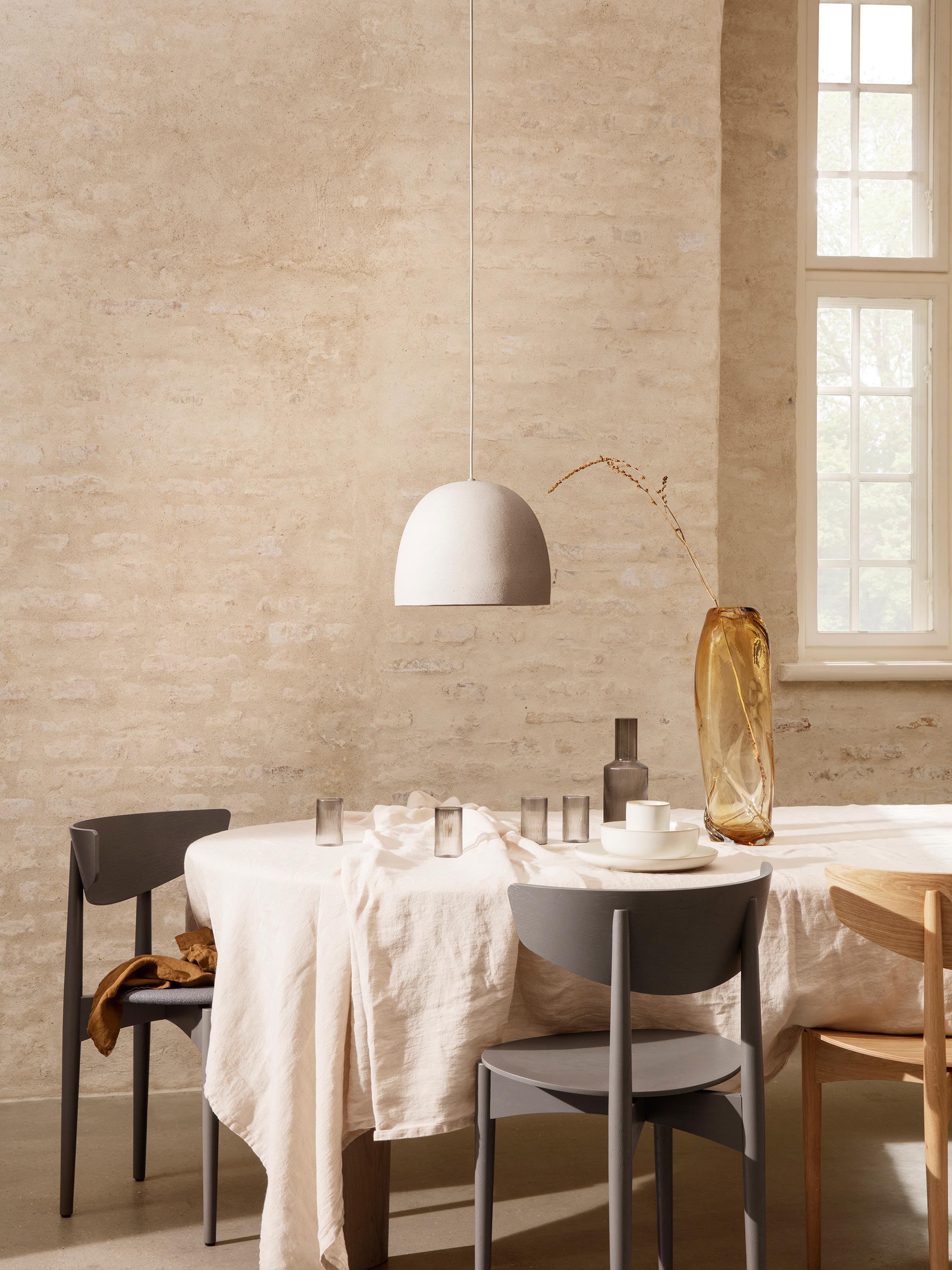 Having only been around for a decade, ferm LIVING has created a huge range of modern homewares. With pieces for every room of your house, the brand takes traditional Nordic design principles and adds their own unique and contemporary twist. ferm LIVING's take on everyday home objects is masterful, with even rather ordinary items, like a simple clothes stand, given a very sleek redesign.
BoConcept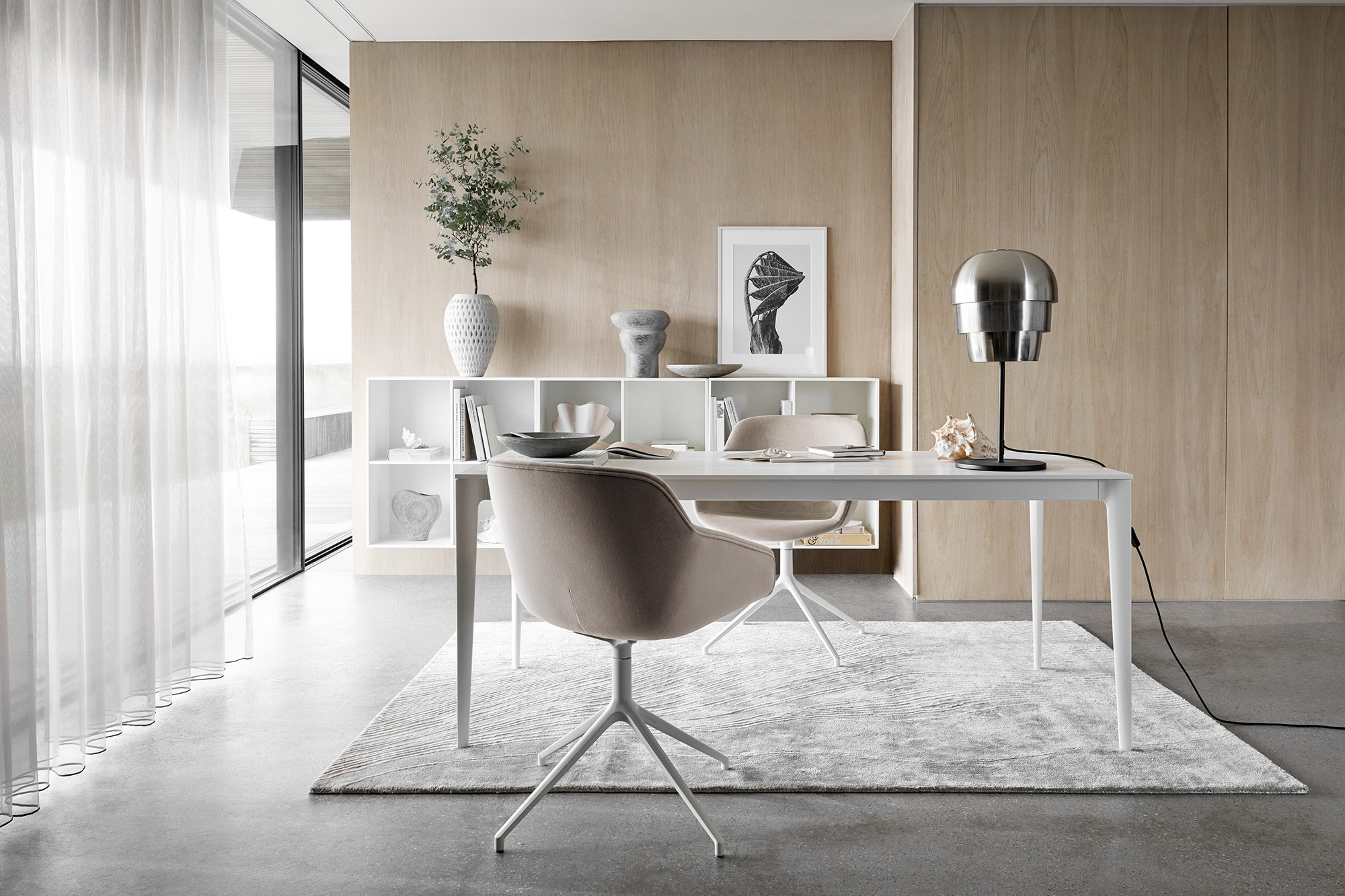 BoConcept has been designing, developing and producing furniture in Denmark since the 1950s, and has now expanded into over 65 countries around the world. Their focus goes beyond aesthetics, paying exceptional attention to craftsmanship and high-quality materials. Many of BoConcept's products can be adapted with various options for size, colour, material or components — perfectly suiting each customer's individual needs.
New Works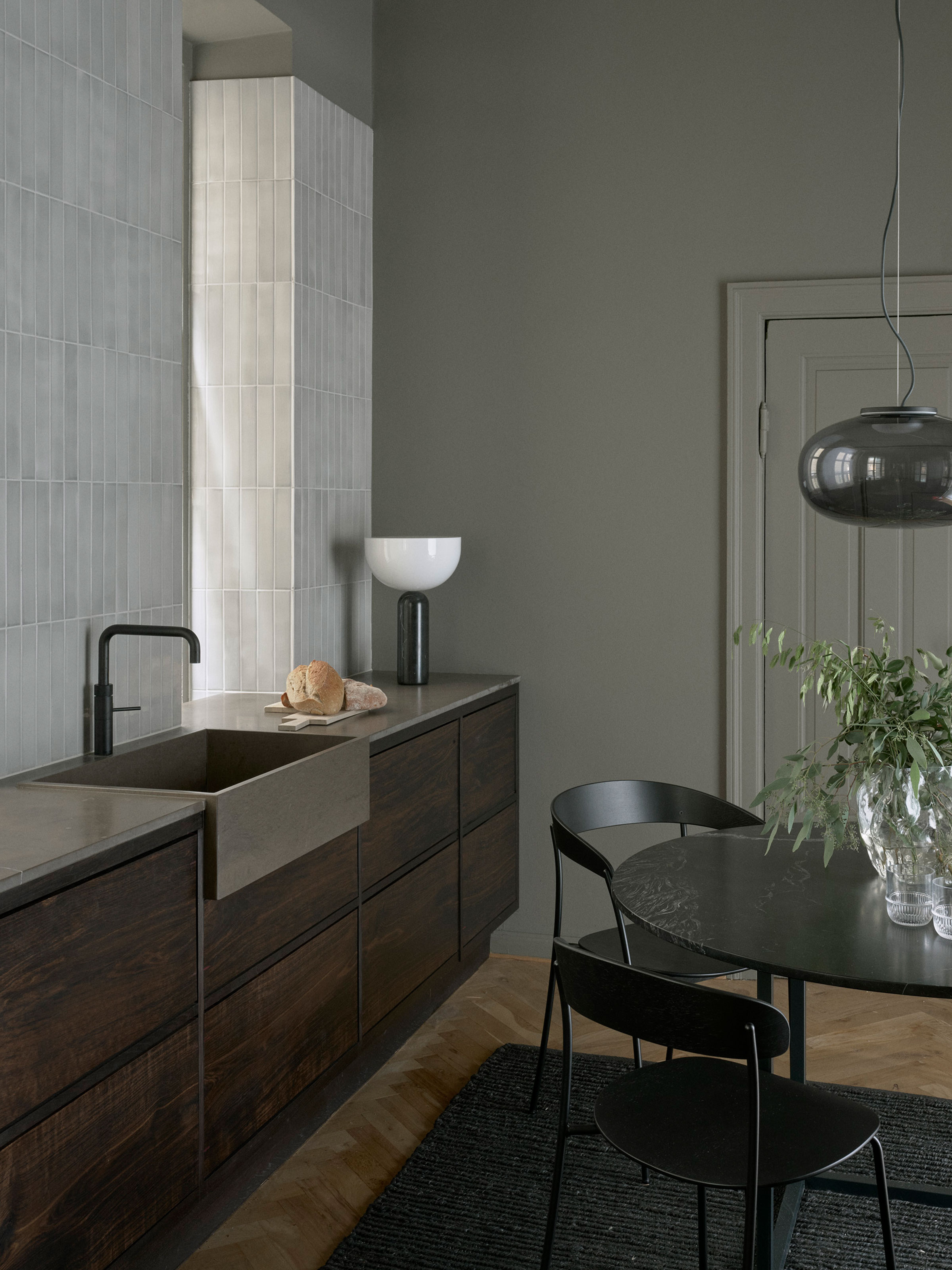 New Works' love of sculptural forms and honest materials is shared by the world-renowned designers and artists that the brand collaborates with to realise their vision. The designs sit delicately between old and new, channelling Scandinavia's strong history of craftsmanship and materiality, whilst looking ahead to create experimental, contemporary furniture, lighting and other objects.
Stelton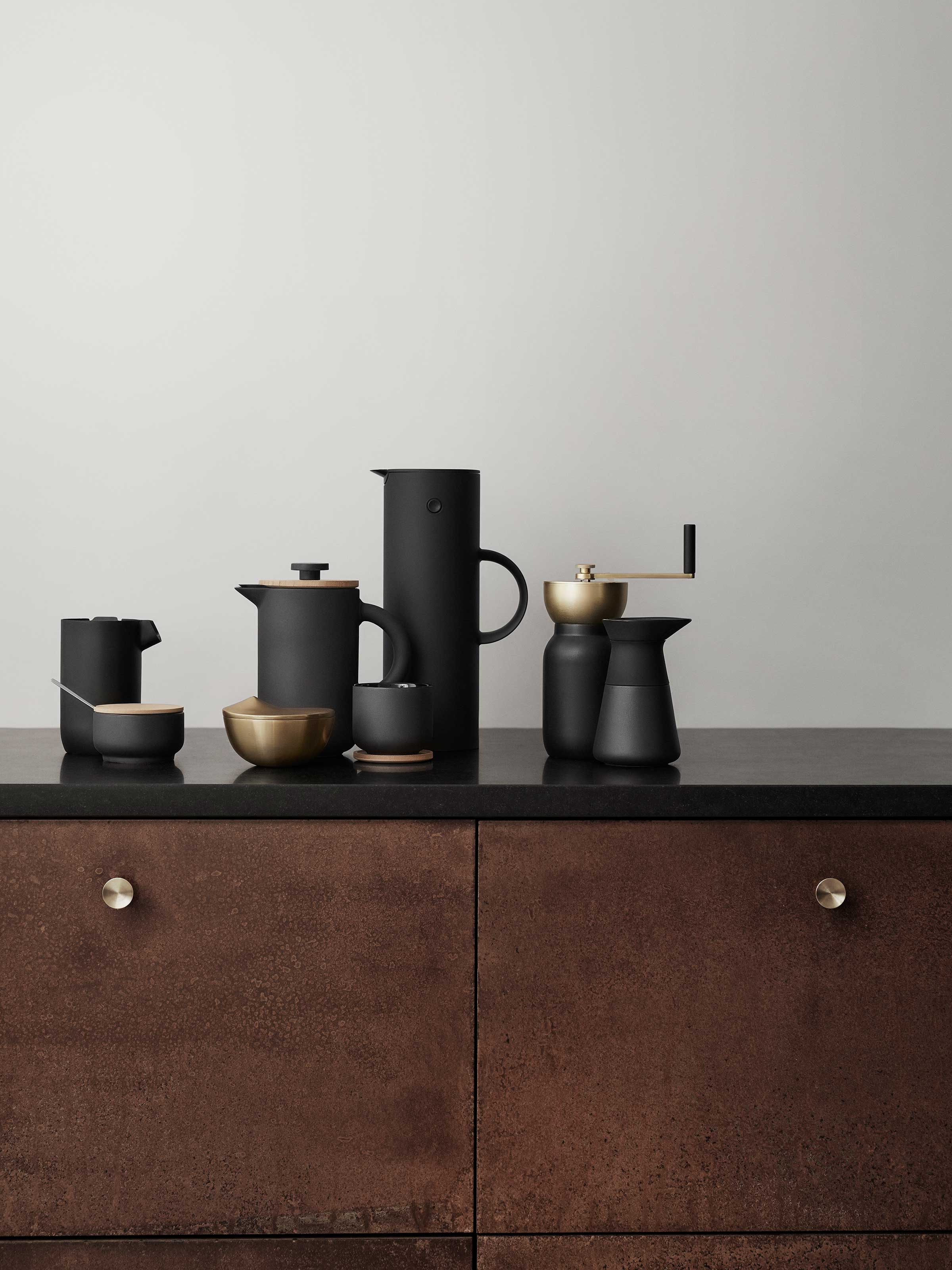 Stelton is one of the brands responsible for popularising Danish design outside of Denmark. As the story goes, in the 60s, they started marketing a stainless steel gravy boat whose sales went wild both locally and in the US. It was from here that they gained a new managing director who suggested they head in the direction of new product design. This was a stellar move on their part, because today Stelton remains hugely successful with an extensive collection of sleek, Nordic kitchenware.
by Lassen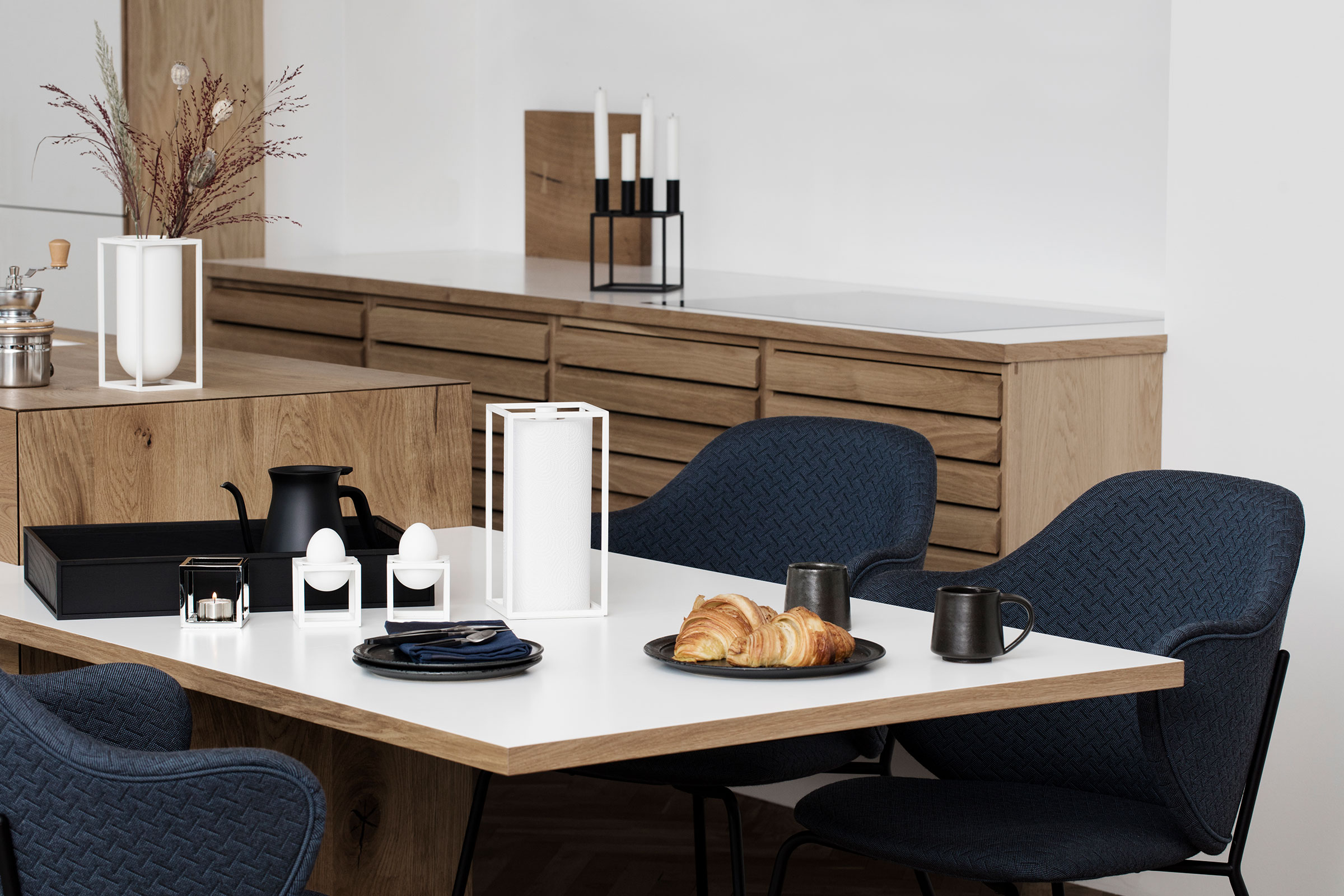 Brothers Mogen and Flemming Lassen were two pioneering Danish architects in the 20th century. The aim of the brand by Lassen is to continue the unique, modernist style of Scandinavian design that the brothers practiced. Their flagship product, the Kubus candle holder, was designed by Mogen himself in 1962. The by Lassen collection at large builds on the original designs, informed by their simple shapes and clean lines.
WOUD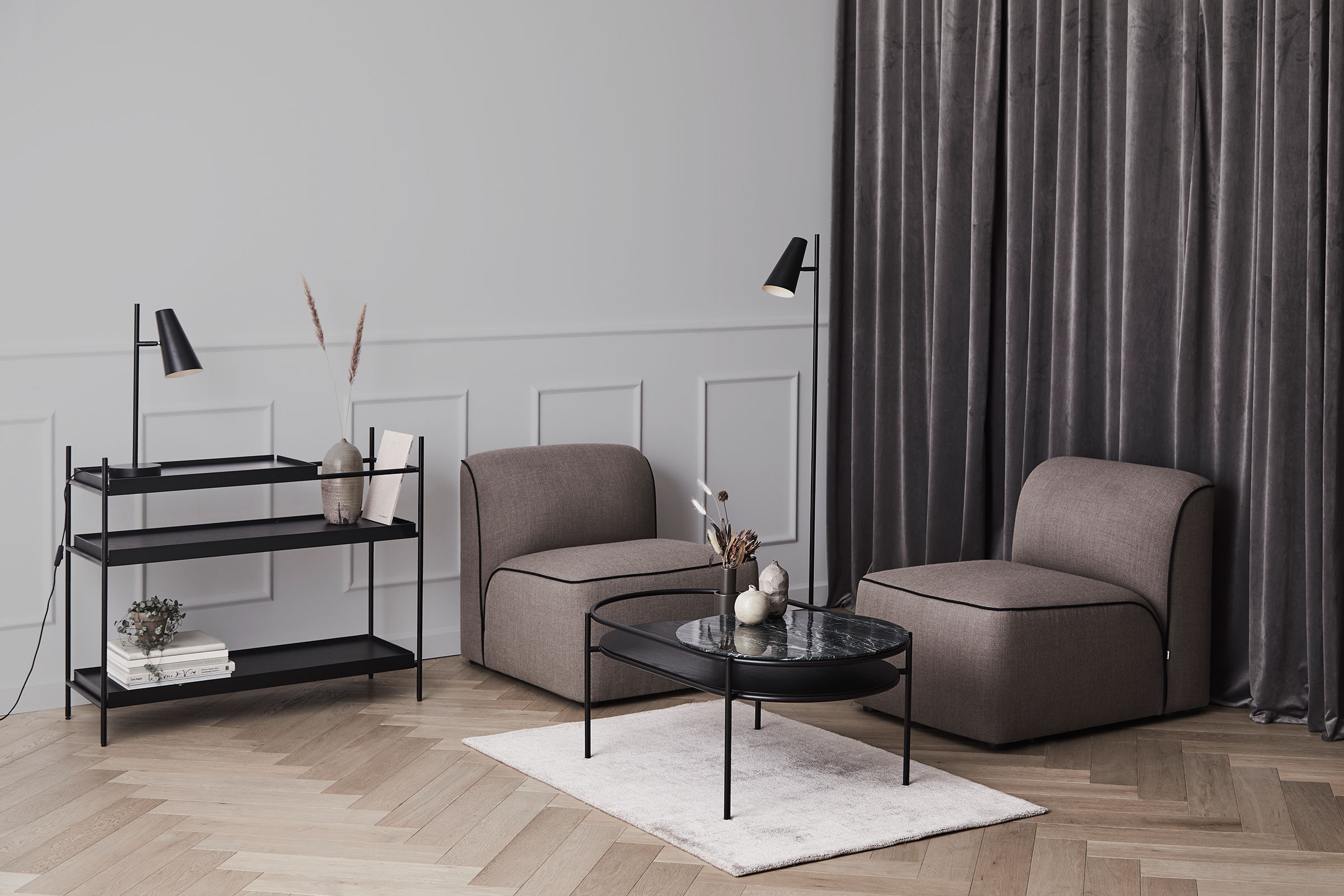 In 2014, Mia and Torben Koed launched WOUD, after having each worked for other furniture brands for 30 years. Their aim is to create beautiful homes through their interesting, unique take on Nordic design. WOUD's homewares offer uncomplicated visual appeal in their design while delivering on the functionality front too.
Design House Stockholm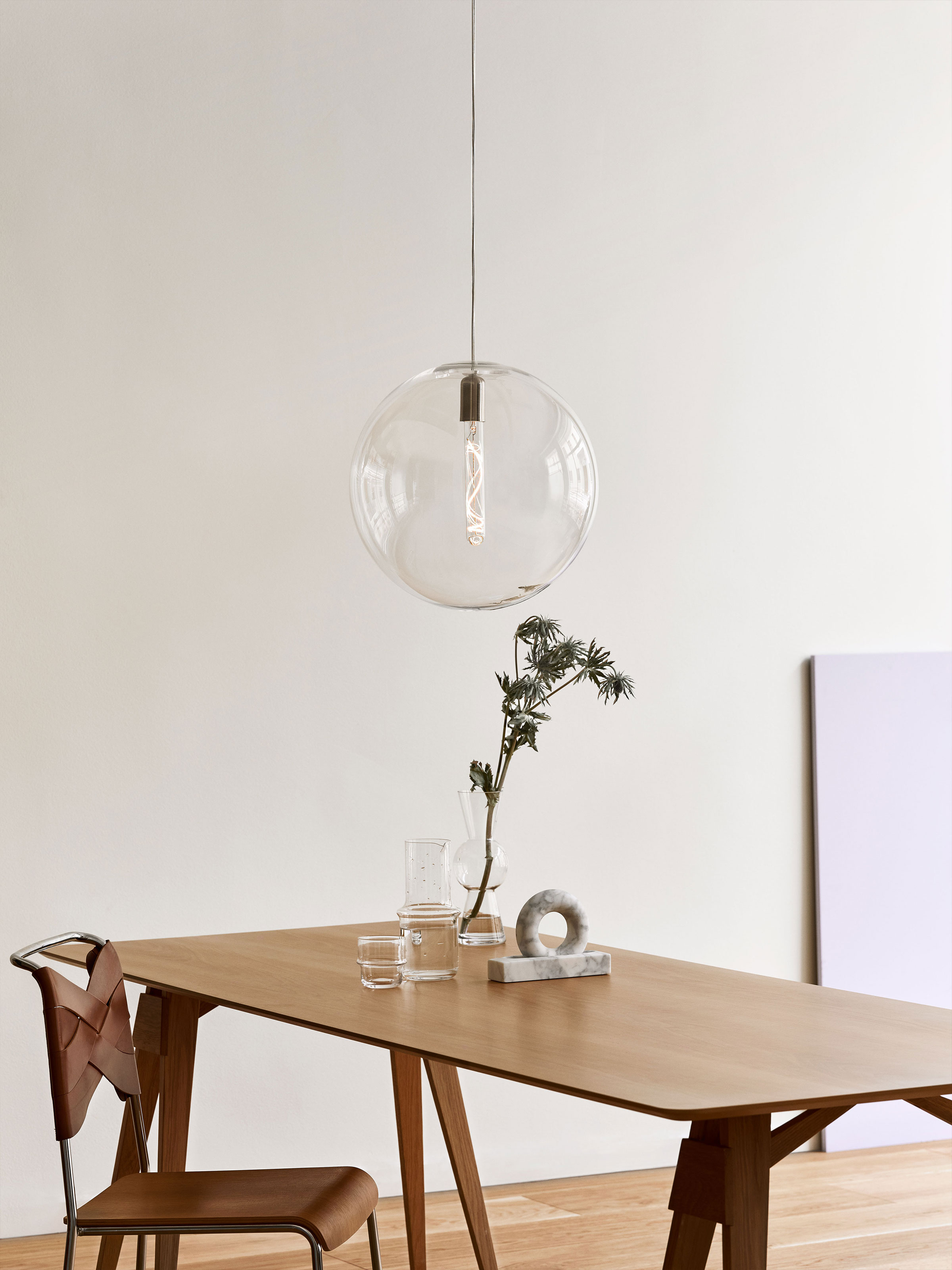 Design House Stockholm's collection of homewares is varied and eclectic, thanks to the array of designers from around the world who have contributed to it. Each of the designers adheres to the overarching Scandinavian design principles in their creations, but with their own personal twist. This has resulted in some really neat pieces that offer practicality through simple design, like Stig Ahlström's Pick Up tongs, and the Timo tumbler by Timo Sarpaneva.
Best Scandinavian Design Brands