Spring and autumn are typically a mixed bag when it comes to weather. You can often experience a wide range of temperatures in one day — chilly in the morning and evening and quite warm during the middle of the day. It can be tough to know what to wear each day without the right kind of clothes in your wardrobe to rely on.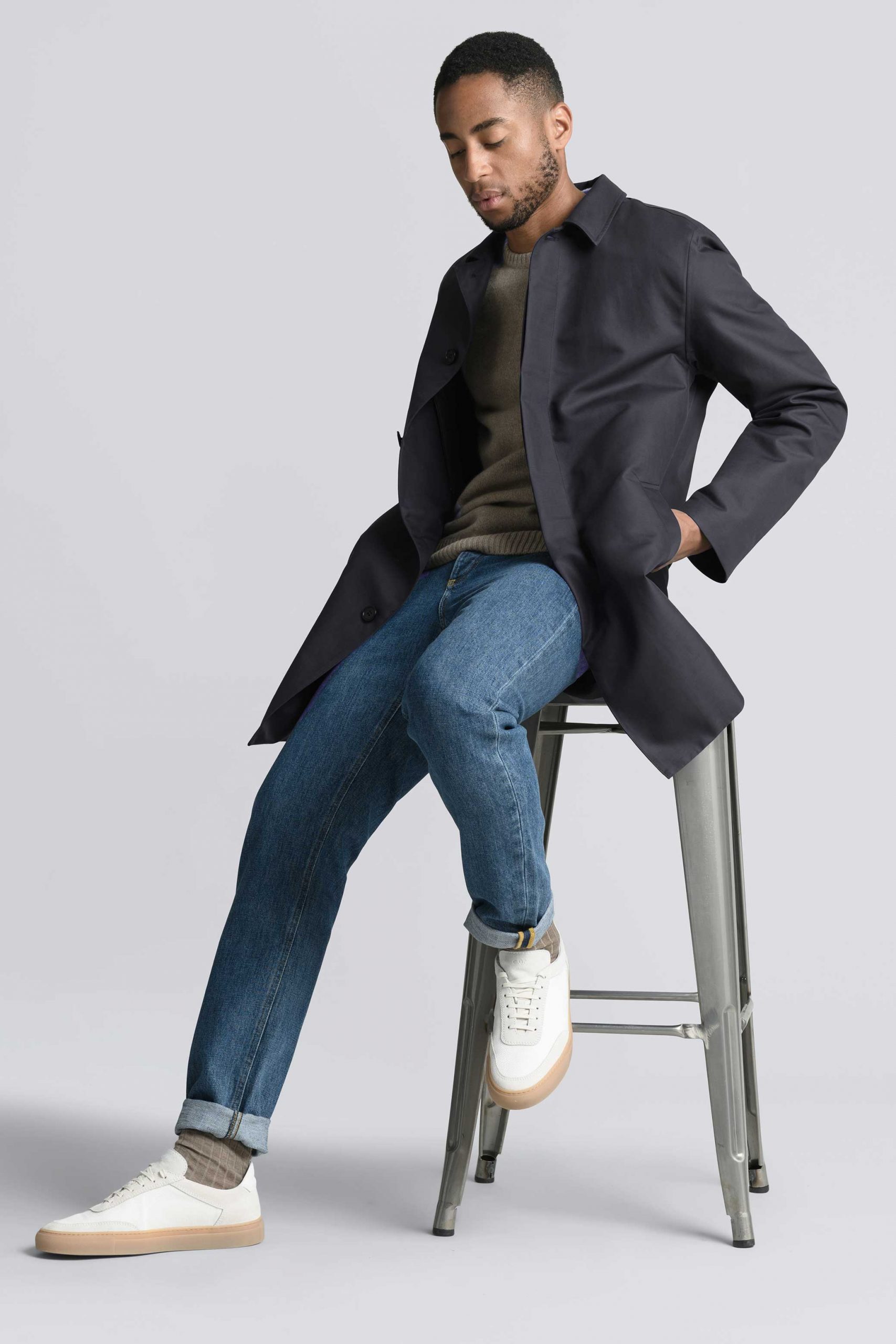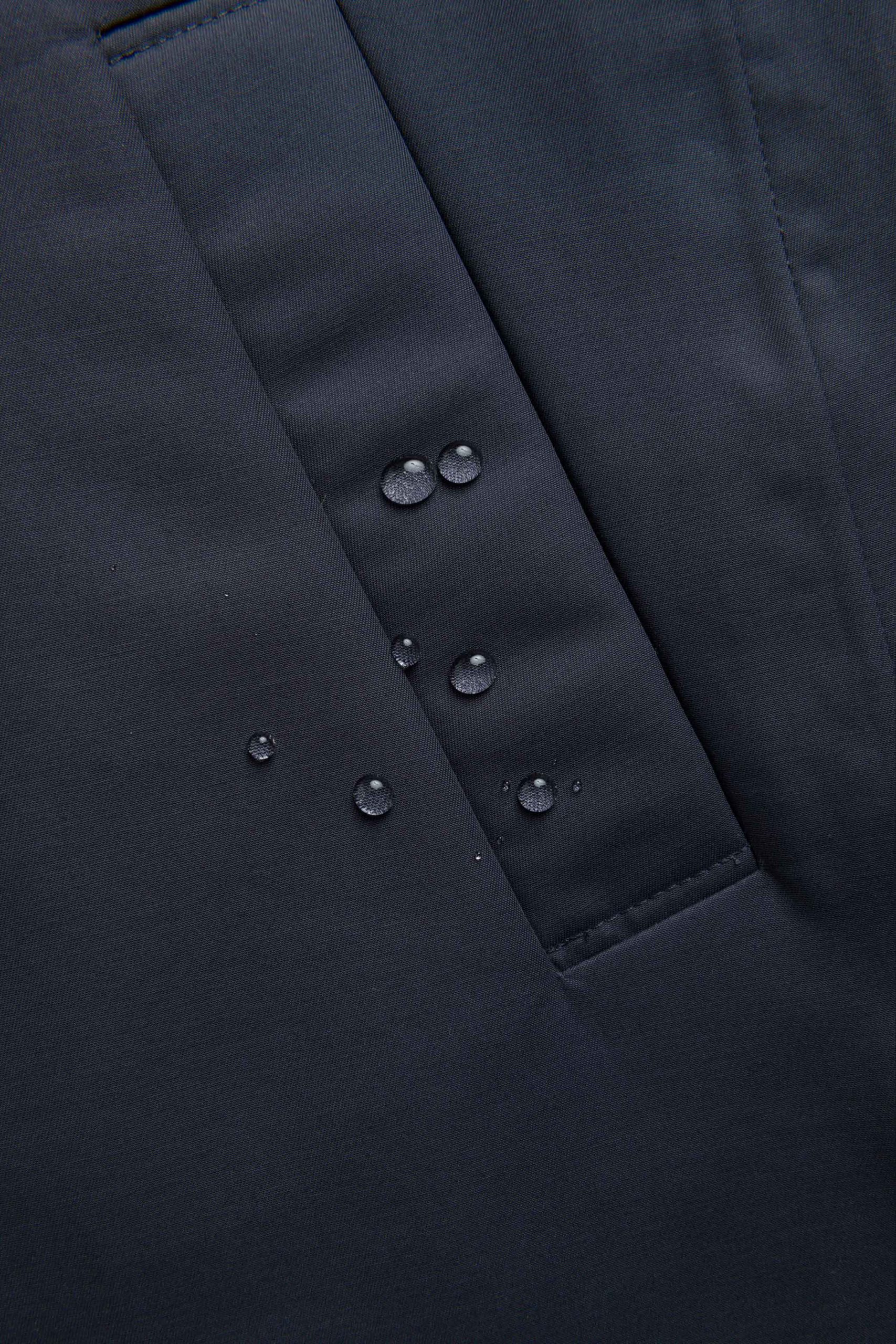 Layering is key during these seasons, as well as wearing the right materials. Save your cosiest jumpers and coats for winter and opt for cotton pieces that pair well with other garments. For your outer layer, ASKET's Car Coat is ideal for spring and autumn, and could even see you through winter when layered. As opposed to a heavy wool overcoat, this lighter style of coat is cut from a sturdy organic cotton twill weave and features a water-repellent surface treatment and taped seams for staying dry when the rain clouds roll in.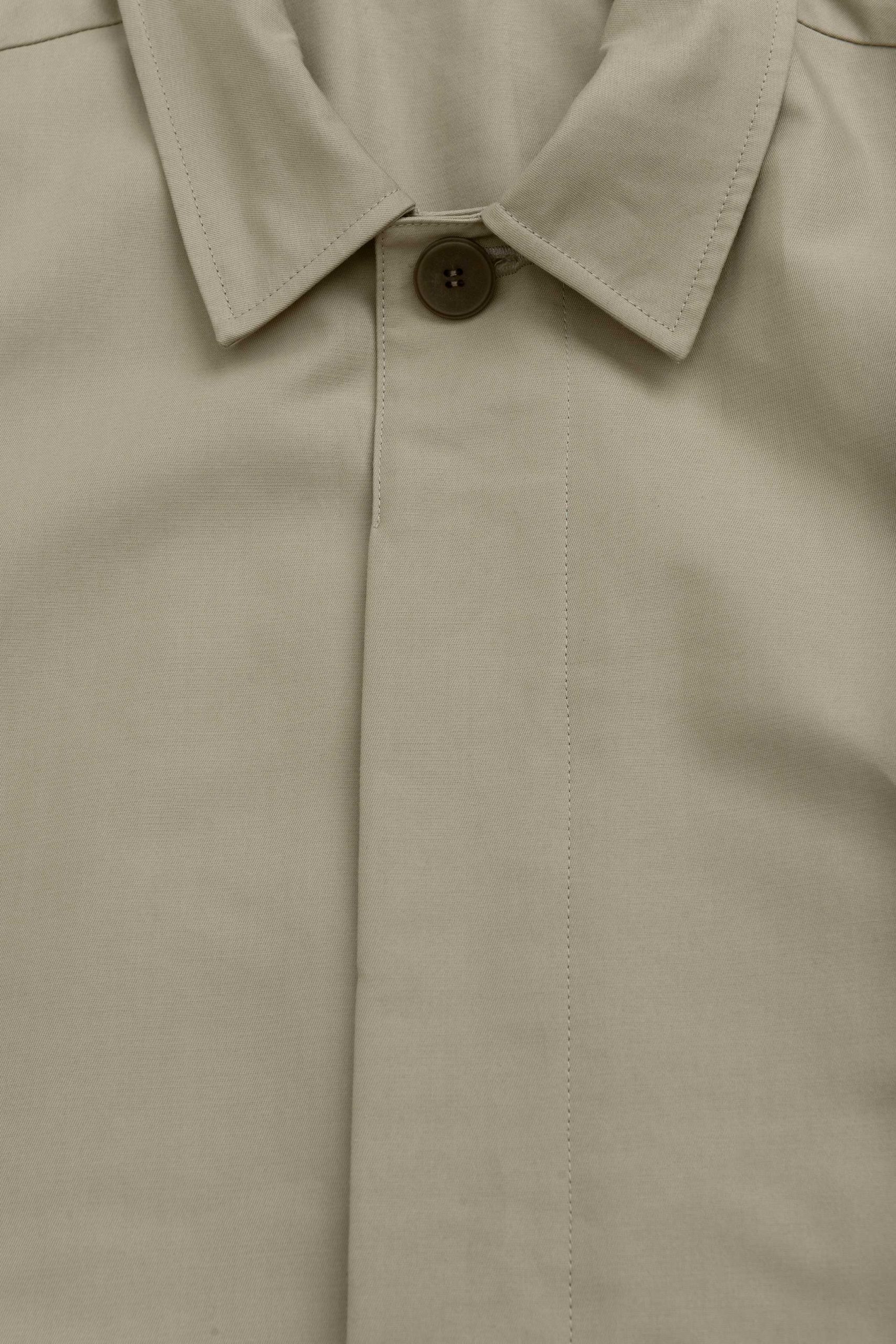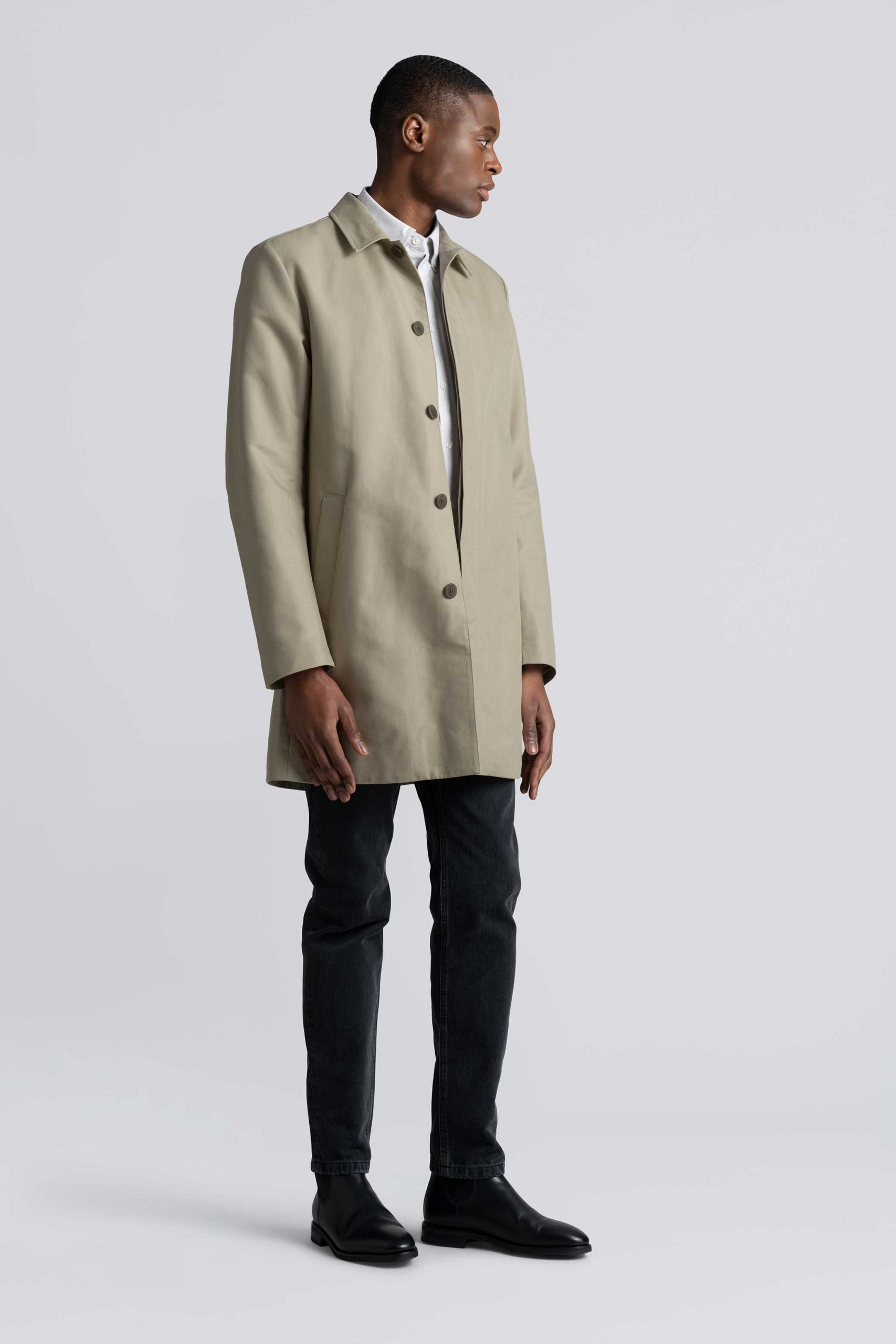 For times when the temperature drops below 0°C, the Car Coat can easily be worn with other pieces underneath and has been designed to be layered with the brand's Zip Jacket or Zip Vest. Loops and snap buttons on the inside of the collar and cuffs fasten the two garments together for extra warmth and rain protection.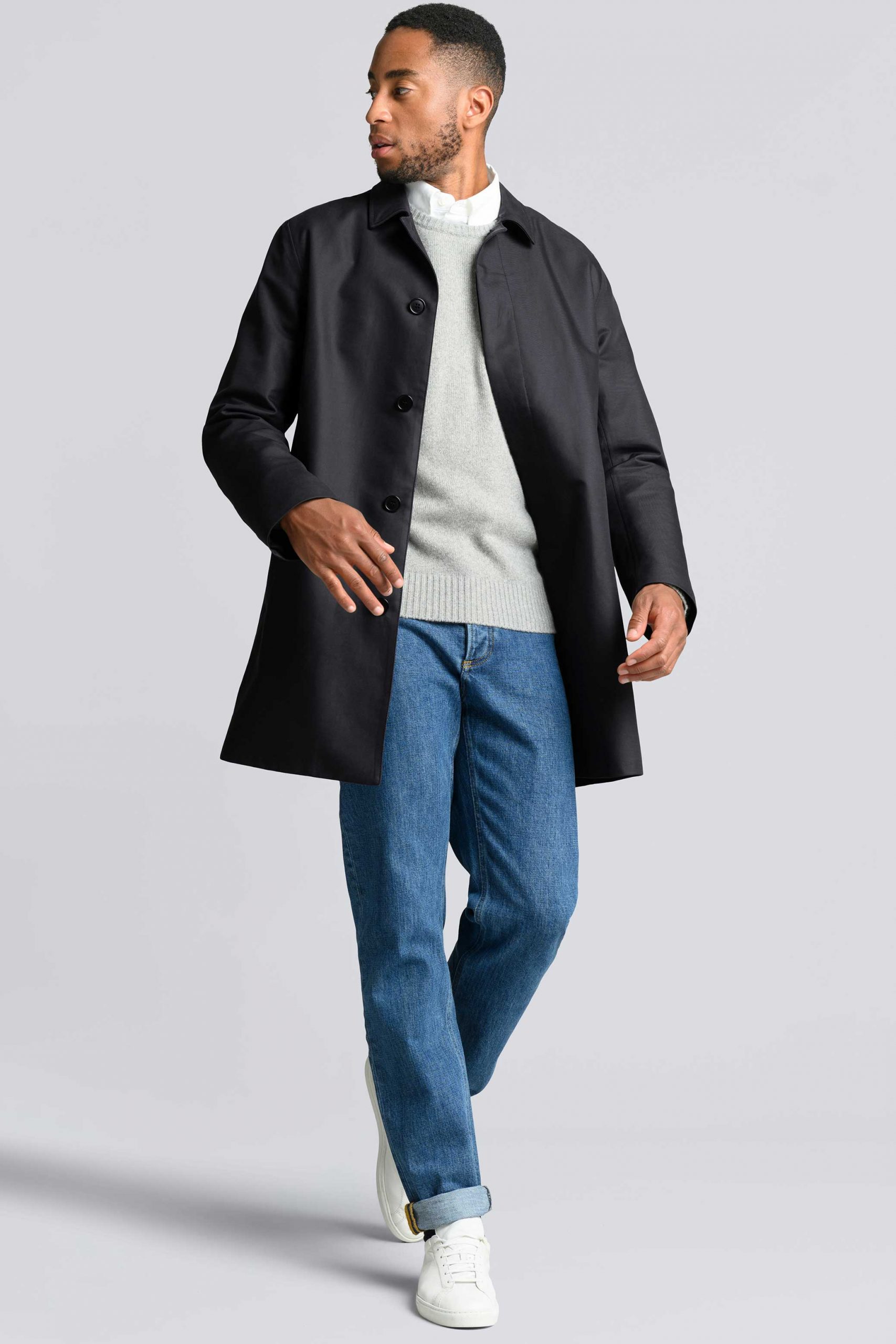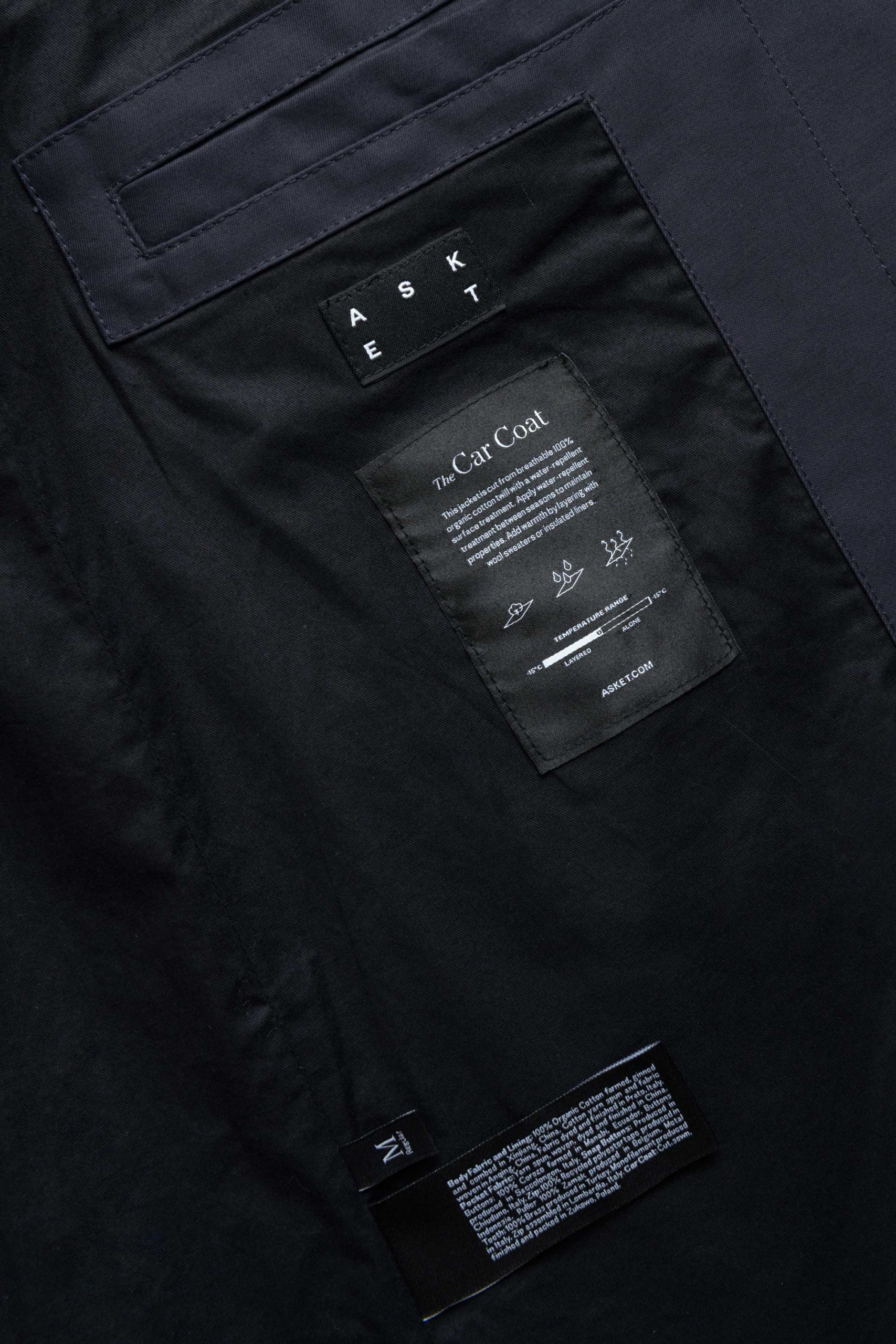 The design and production of the Car Coat combine technology, material science and craftsmanship to ensure the coat not only looks good but feels good when you move too. Like all ASKET garments, the brand put a lot of effort into maximising durability while minimising the product's impact on the planet, with every component designed to eliminate compromise. The Car Coat is cut, sewn and finished in Żukowo, Poland by an experienced factory with over 20 years working with high tech outerwear. ASKET publish the garment's traceability on their website and are transparent with the costs of each of their products so you can better understand the origin and appreciate the value of your clothes.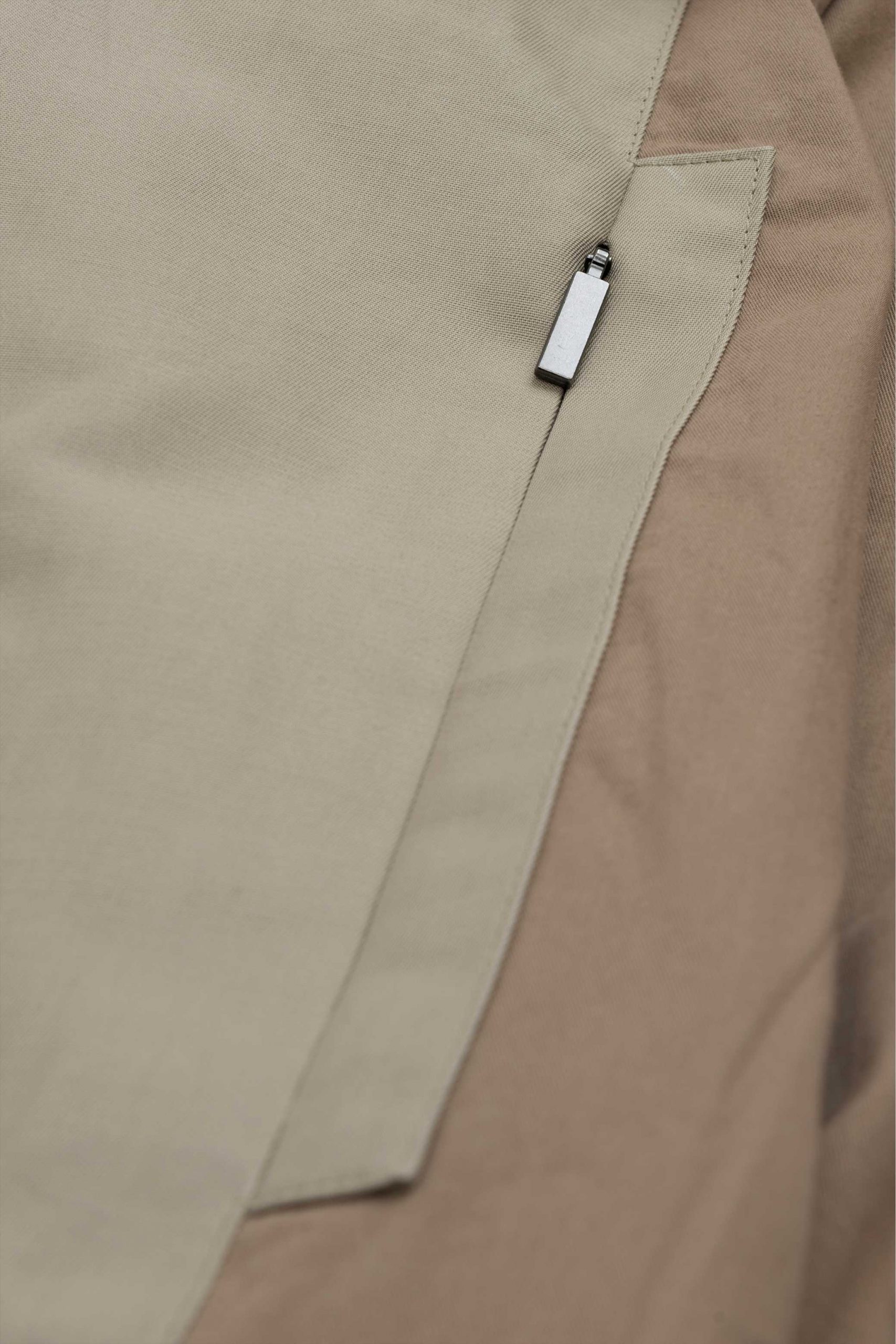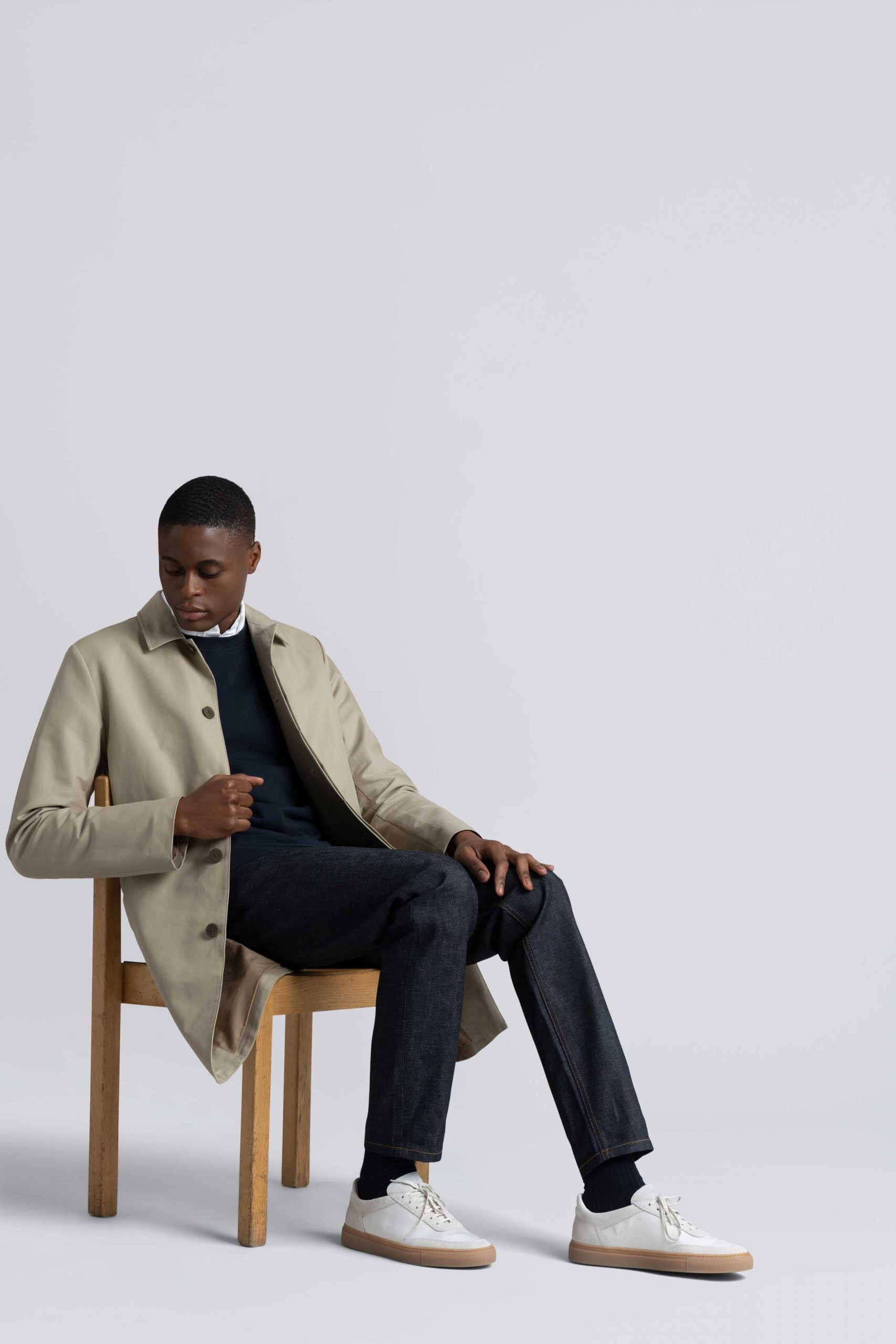 Available in beige and cold navy — as well as three different length options for each size — ASKET's Car Coat is a beautifully-crafted and versatile staple for a well-considered wardrobe.
Read our interview with ASKET here.