There are no two ways about it—travel planning is more inspiring and enjoyable when you have certain devices and tools on hand. If done well, the process can be convenient and stimulating, ensuring you're prepared and excited for your upcoming travels. Research and planning is something I place a lot of importance on before I arrive at any destination. I feel most comfortable when the majority of the trip is already planned out in detail before I jet off—setting aside adequate time for spontaneous adventures and restorative downtime, of course. With all the admin sorted ahead of time, all that's left is to let the trip poetically flow over me like a gentle, soul-stroking breeze, billowing me with the leaves of new memories made.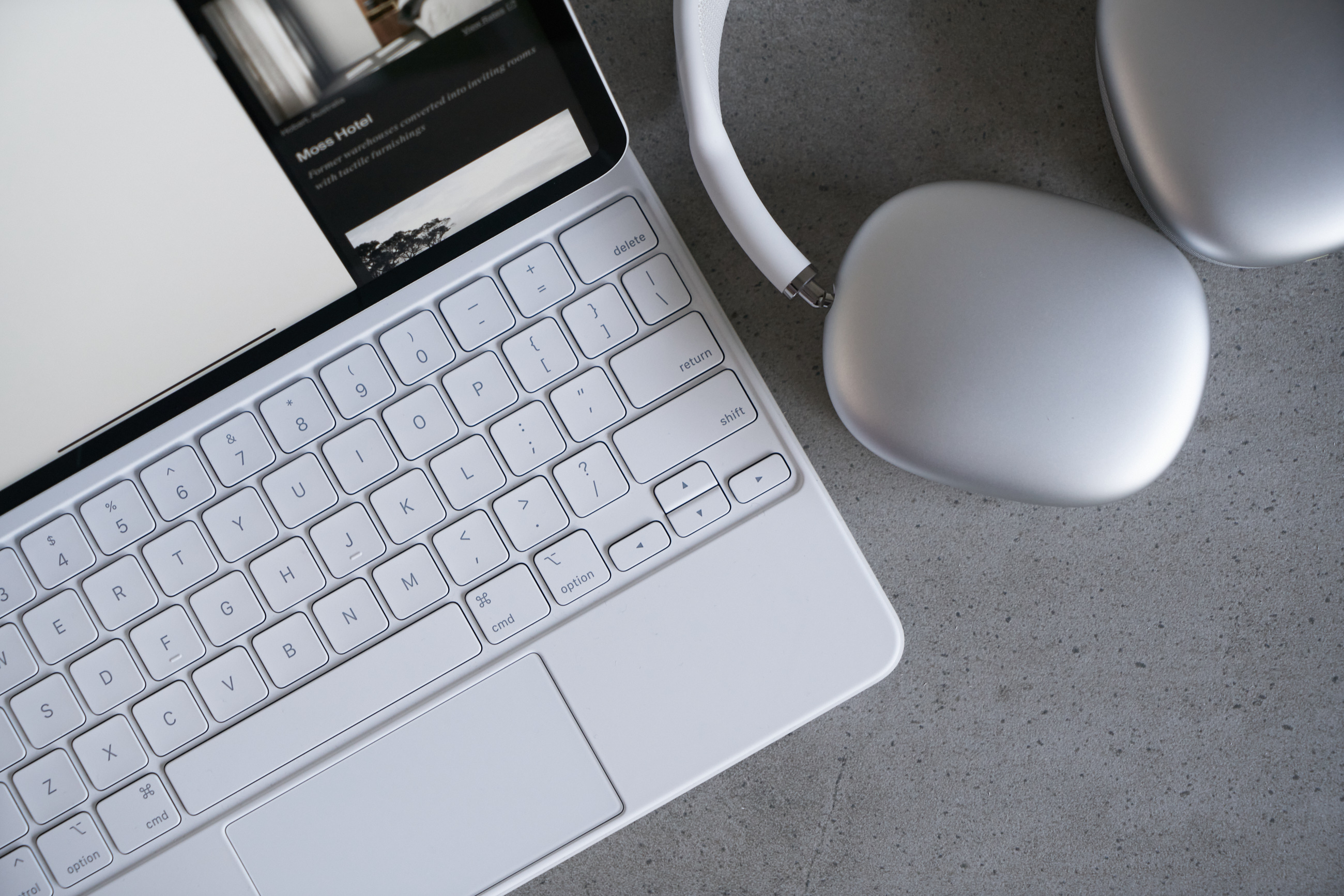 New technologies have significantly improved my pre-trip organisation, transforming the task into what I would now call a seamless experience. Since the latest 12.9" iPad Pro came out, it has been my reliable window to a better, more purposeful trip on the whole. My aim is for the planning to be as fluid as the trip itself, so I have been using Apple's new tablet to ensure everything falls in exactly the right place on my forthcoming trip to Tasmania.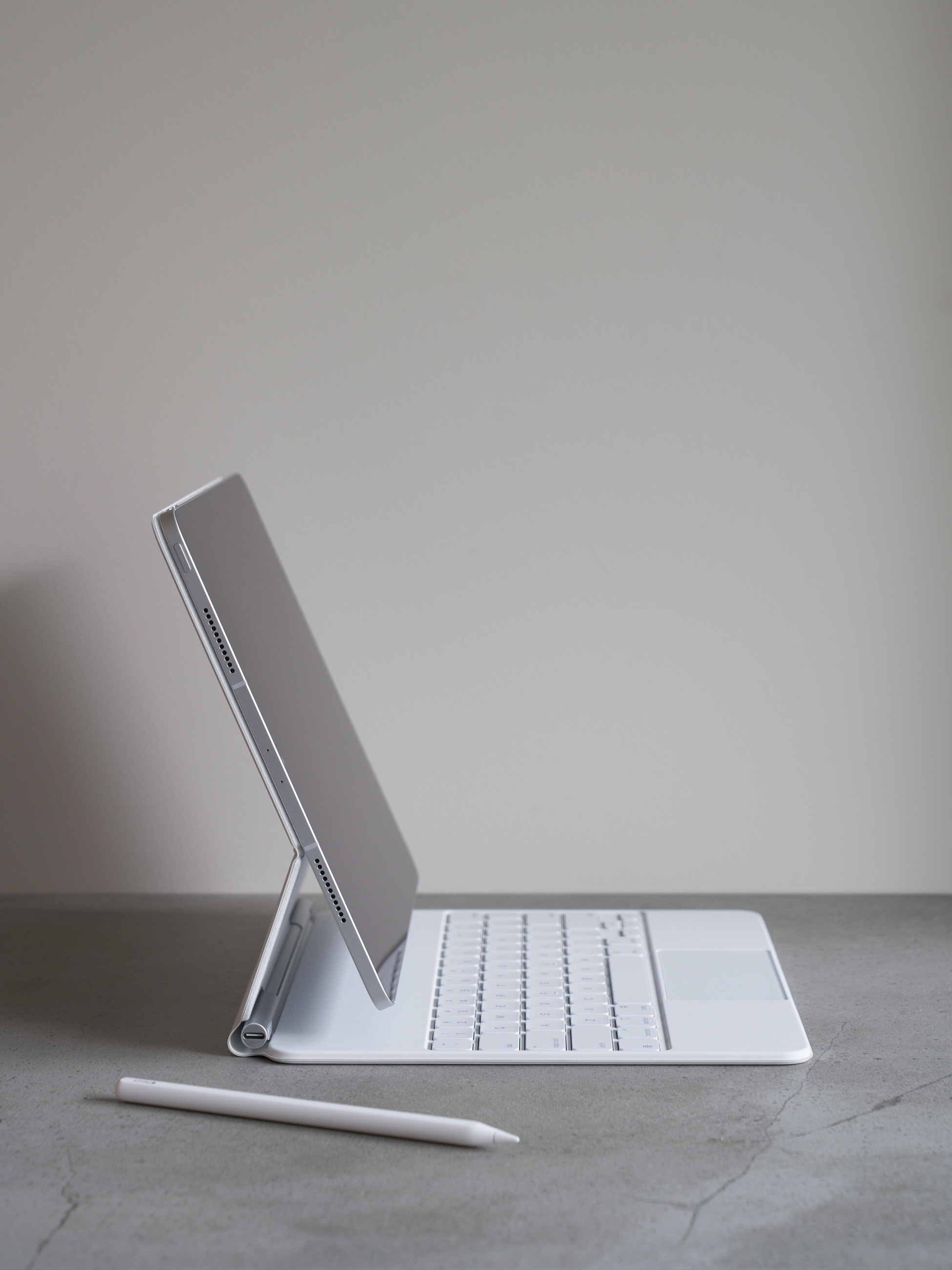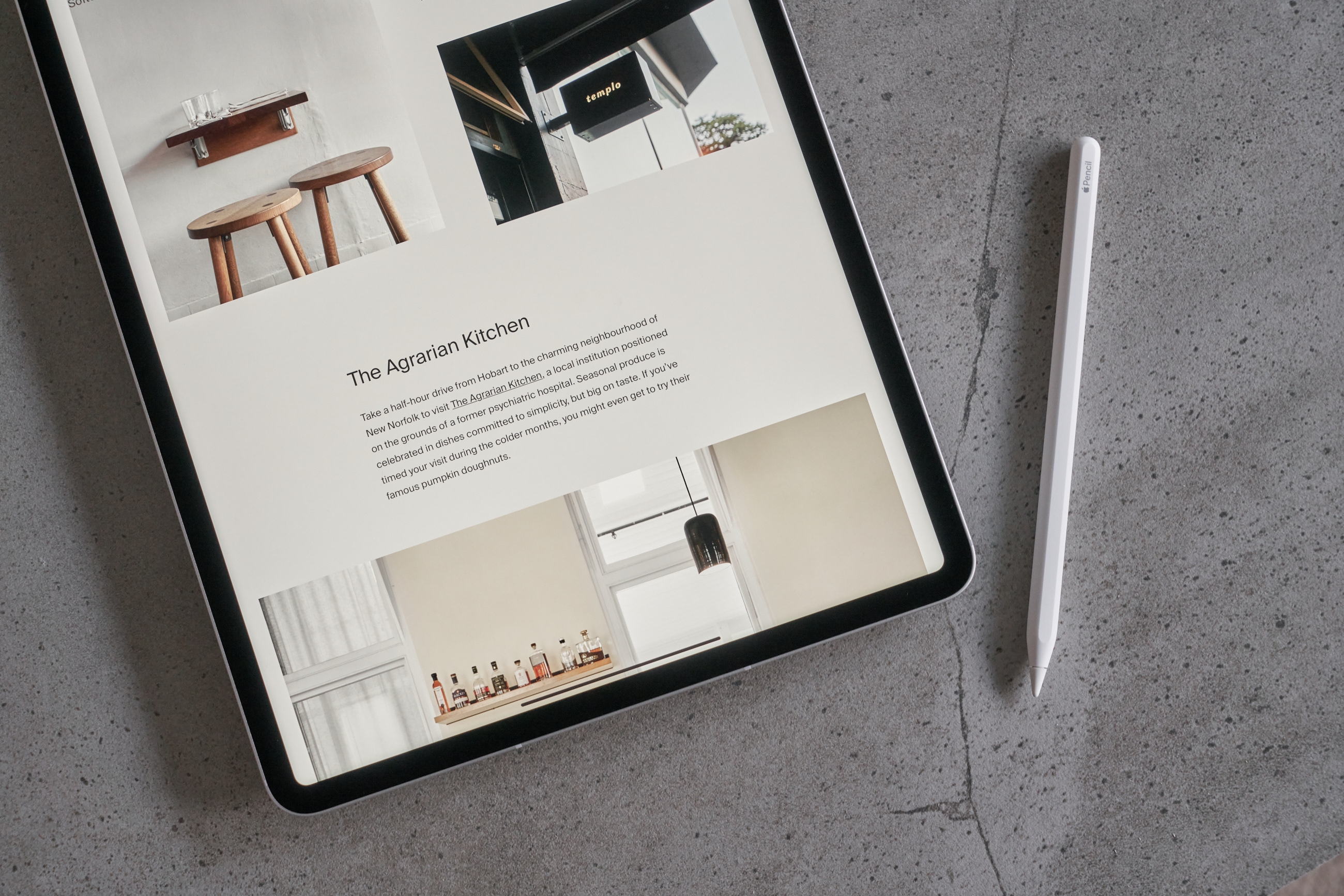 Jumping right into things, I split the screen with virtually no effort at all, allowing me to scribble down notes with a soft touch, while I scroll through the island state's impressive selection of boutique hotels with colours so beautifully rich that the still landscapes become surprisingly immersive. The list of things I want to see and photograph when I'm there is growing longer by the minute and a priorities list is quickly established.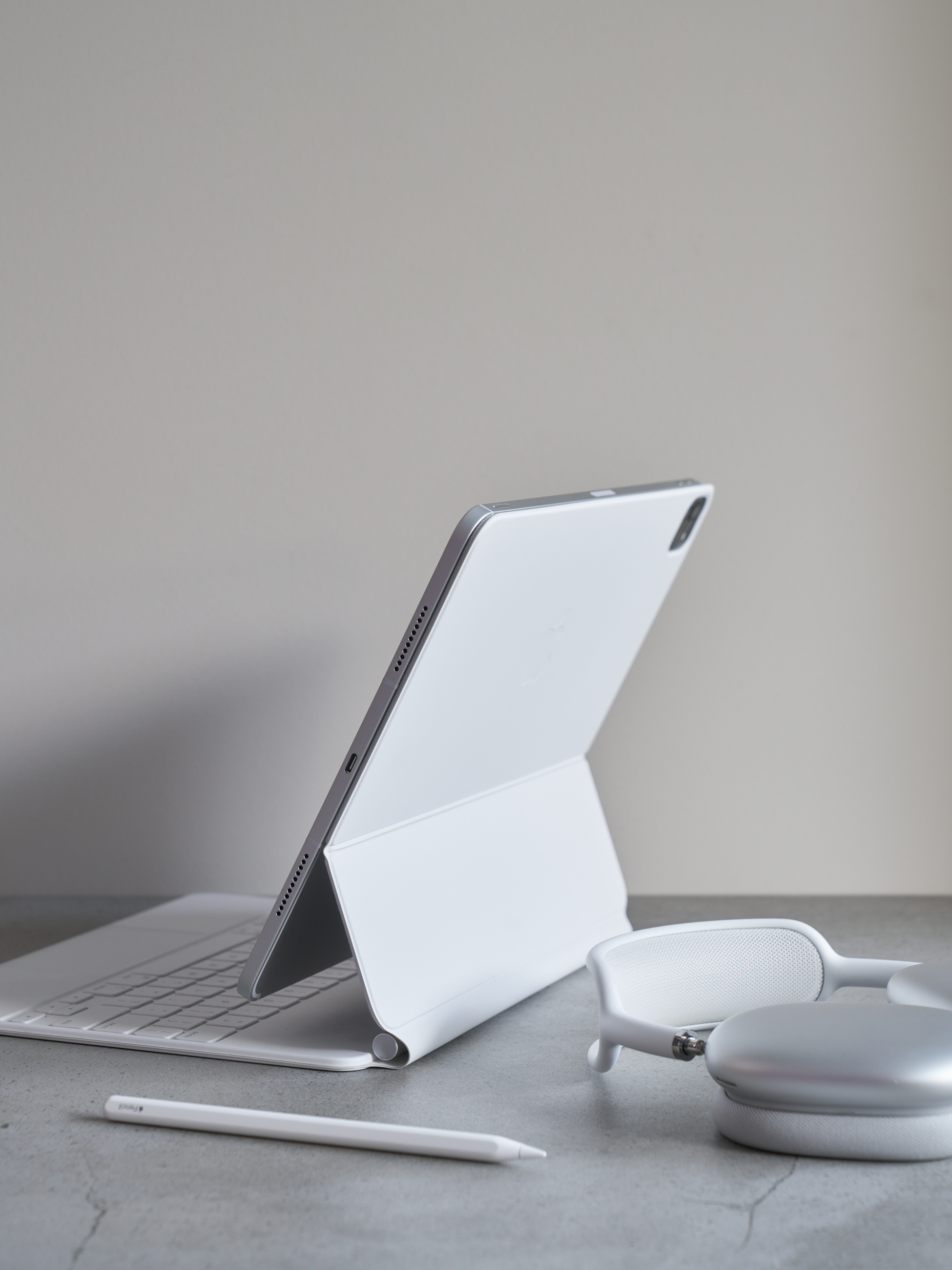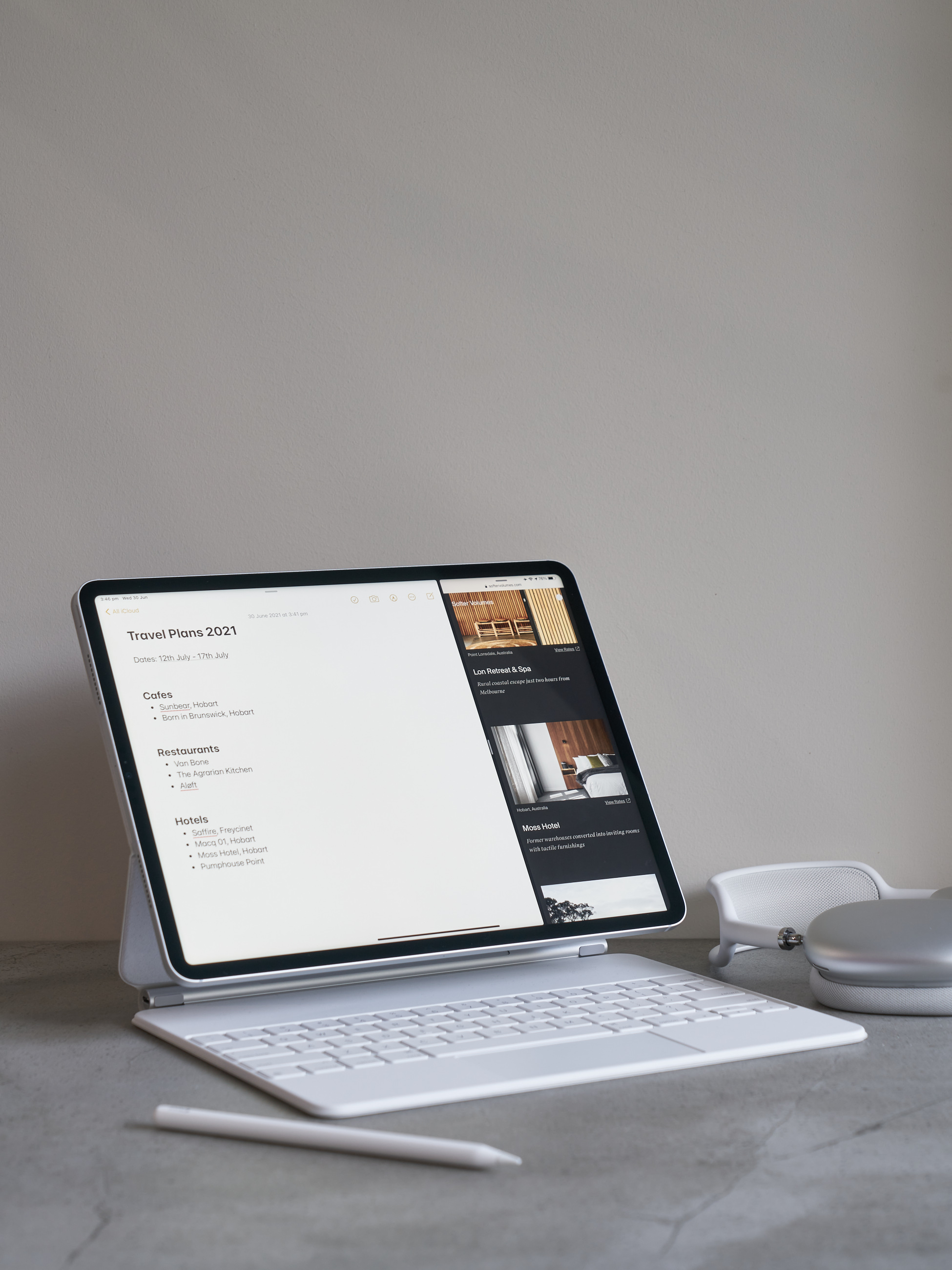 Sharp, clear text is formatted with ease, and putting itineraries together is fast and intuitive. Over a spot of morning coffee, I use the magnetic Magic Keyboard to perch the iPad Pro 12.9" in front of me while I type up my notes.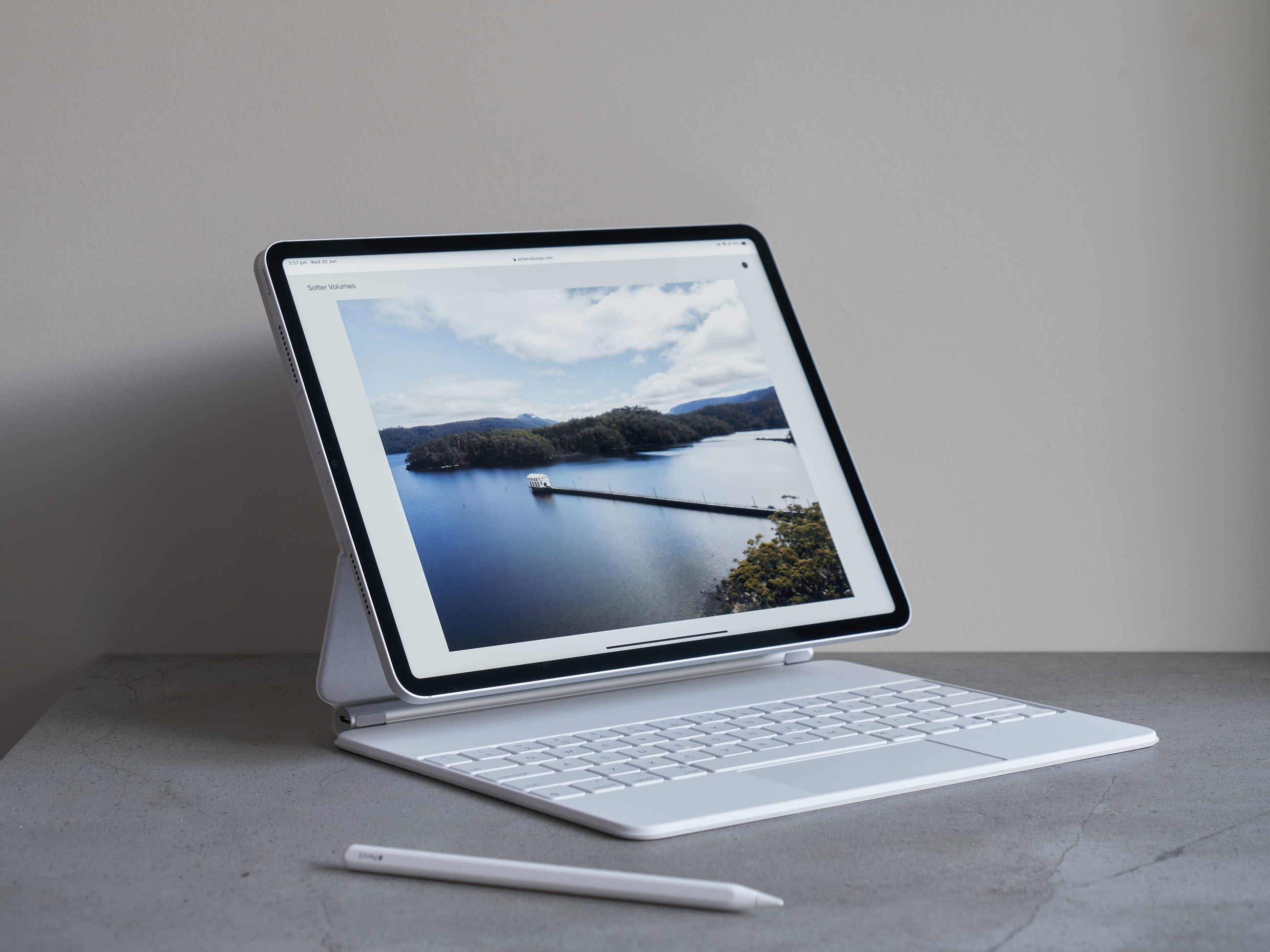 I detach, laying on my sofa with just the tablet, watching high-resolution videos of Tasmania's sparkling natural wilderness on one side of the screen, while dragging and dropping links into the Notes app with a simple gesture on the other. As the trip begins to take shape I have a calm confidence that everything will go smoothly, but more importantly, be precisely tailored to my personal taste.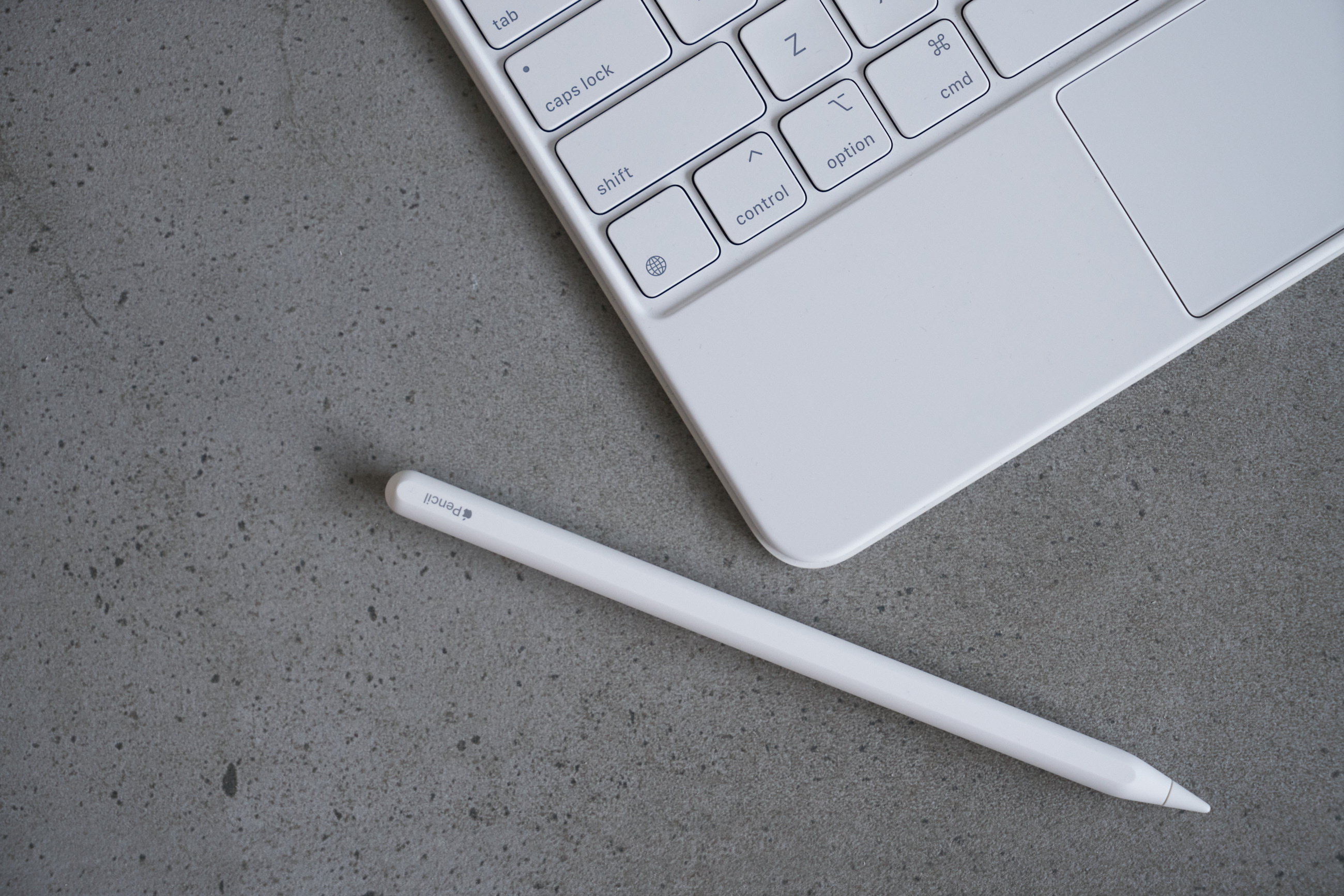 They say time saved now is time spent tomorrow, and as I snap the Magic Keyboard back onto the iPad Pro 12.9", and close it in the same way I would a travel diary, I feel like I'm going to have all the time in the world when my real journey begins.