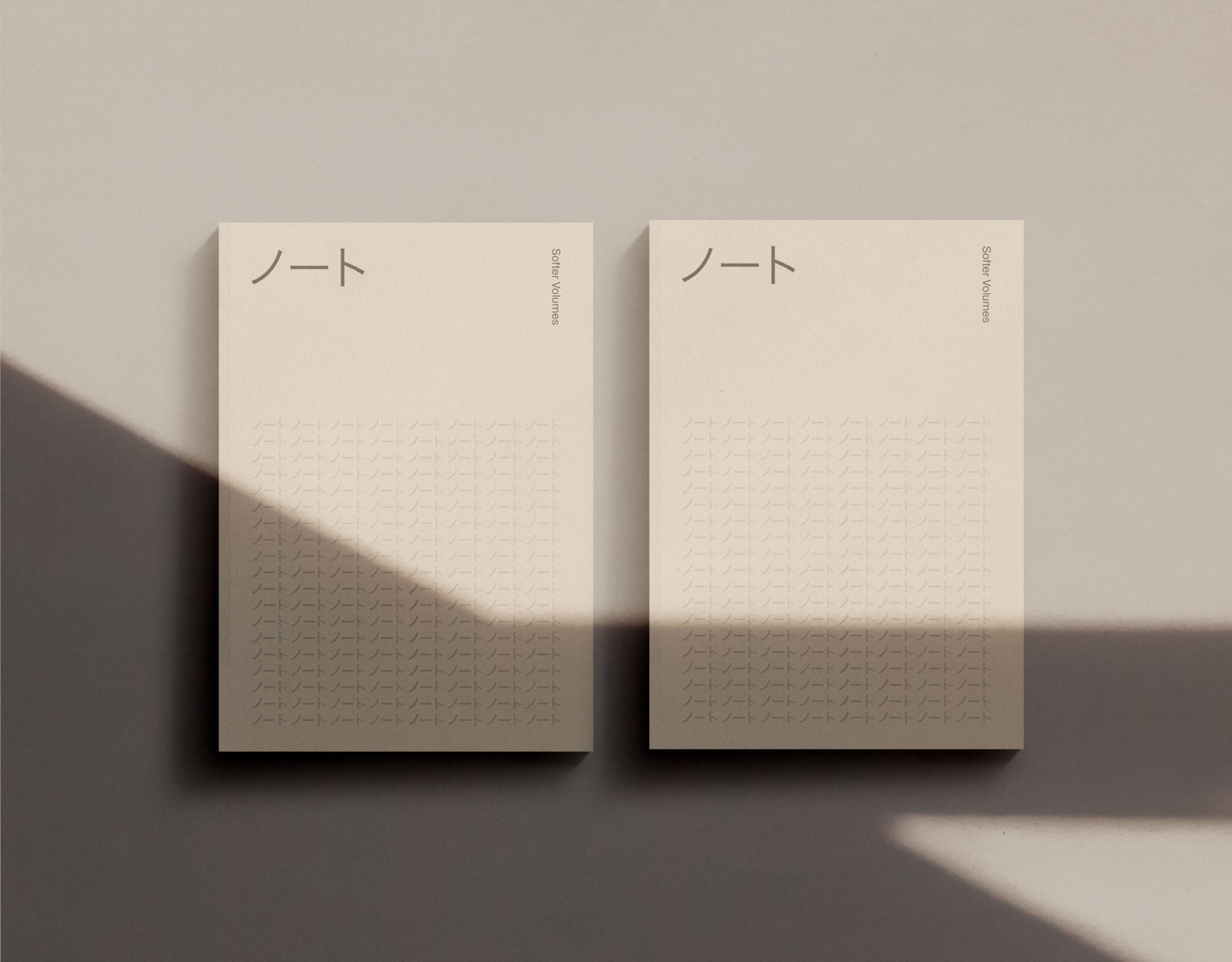 Softer Volumes: nōto — Notebook Duo
Special bundle of 2 copies of nōto. The notebooks come individually packaged — perfect for gifting one and keeping the other for yourself.
nōto provides an enhanced notebook experience for creative minds. In addition to over 180 pages for handwritten notes, nōto includes concise City Guides featuring 360 recommended places to eat, drink, shop and stay in 20 popular travel destinations around the world, and an Object Gallery chapter showcasing beautifully-designed objects. 
Drawing aesthetic inspiration from the clean but warm characteristics of Japanese minimalism, the physical attributes of nōto include a textured beige-toned cover with tactile Japanese katakana characters. ノート (nōto) is the Japanese translation of 'notebook'.