From the outside, Nobis Hotel Copenhagen looks more like an official state-building than one of Copenhagen's most talked-about hotels. But then this centrally located spot was never originally intended to be a hotel. Dating back to 1903, the Martin Boch-designed building was once home to the Royal Danish Academy of Music and is suitably elegant as a result.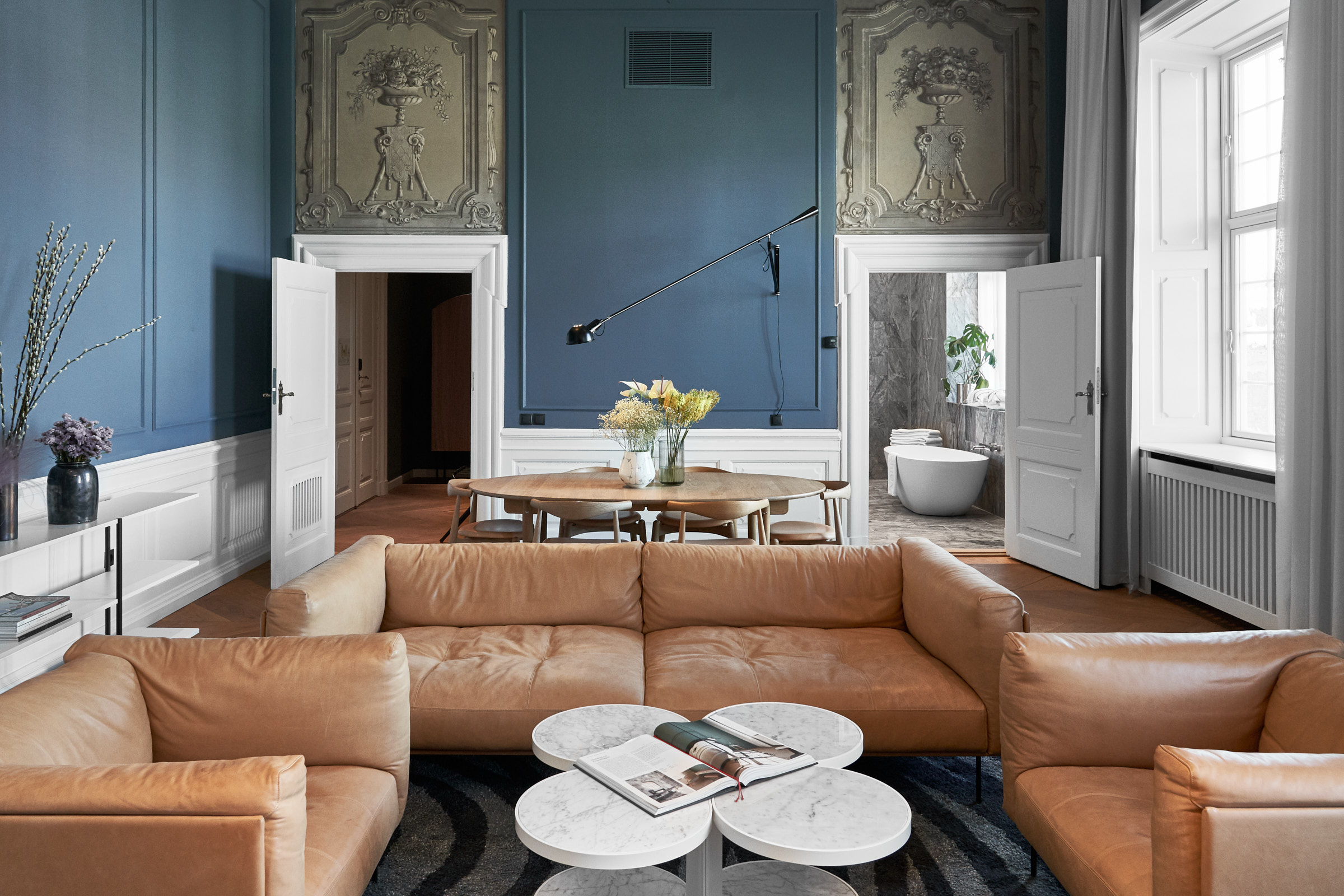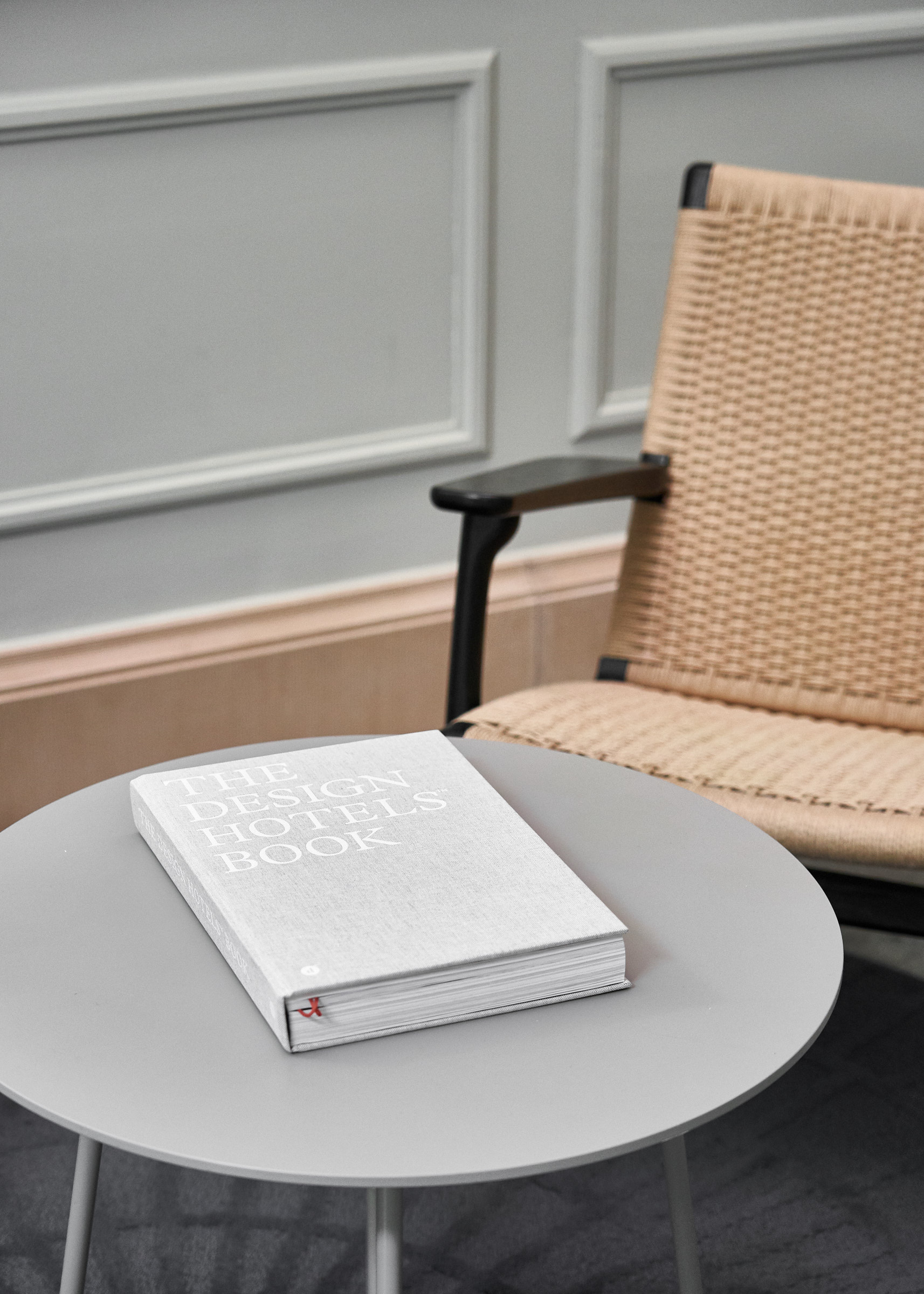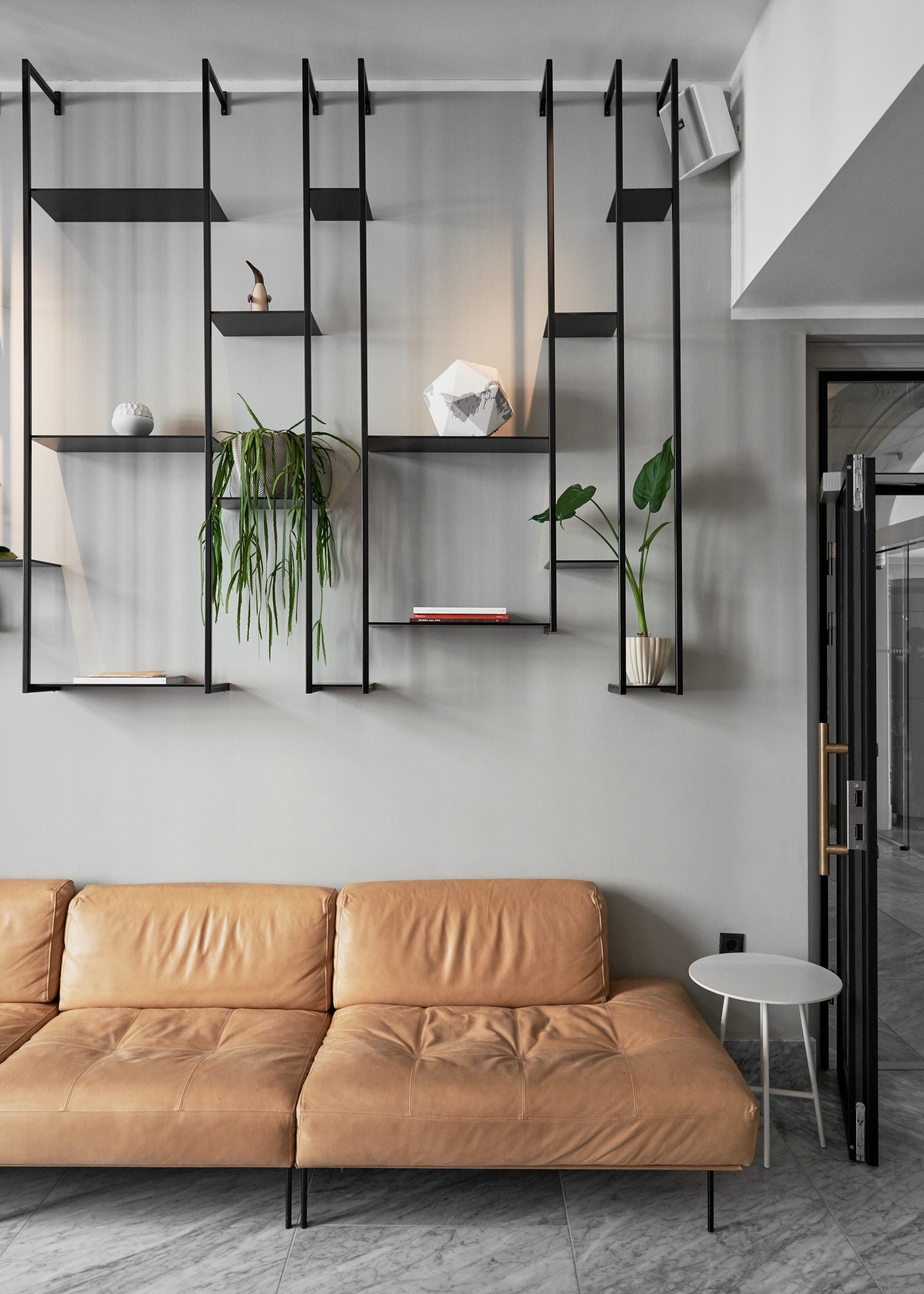 It was in 2017 that the building was turned into the Nobis and given a new lease of life. Original features such as the grand wood and marble staircase and ornamental ceiling mouldings were restored in a respectful nod to the building's history and Danish neoclassicism. The addition of complementary modern design and styling welcomes the interior space into the present day and creates a luxurious, boutique feel.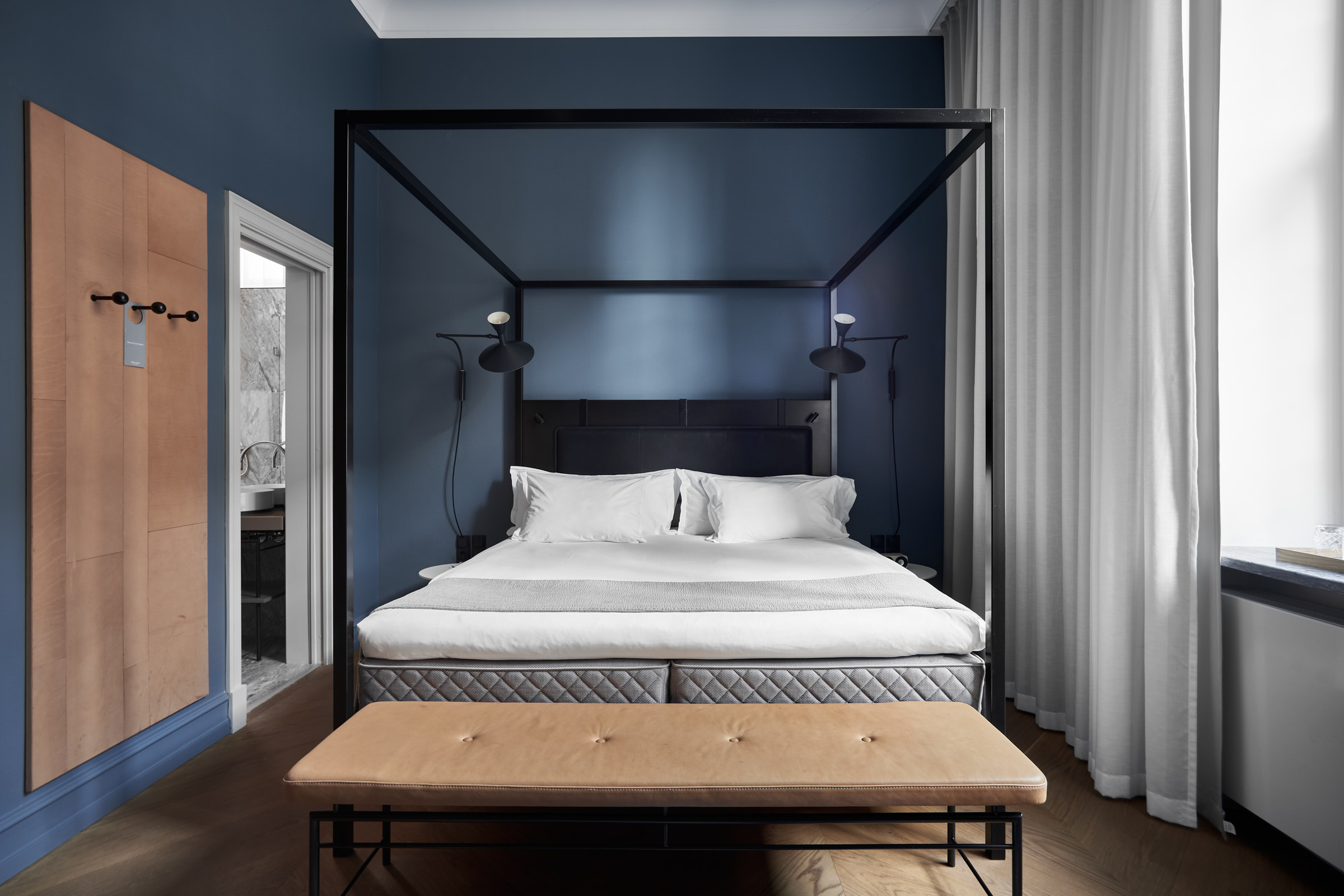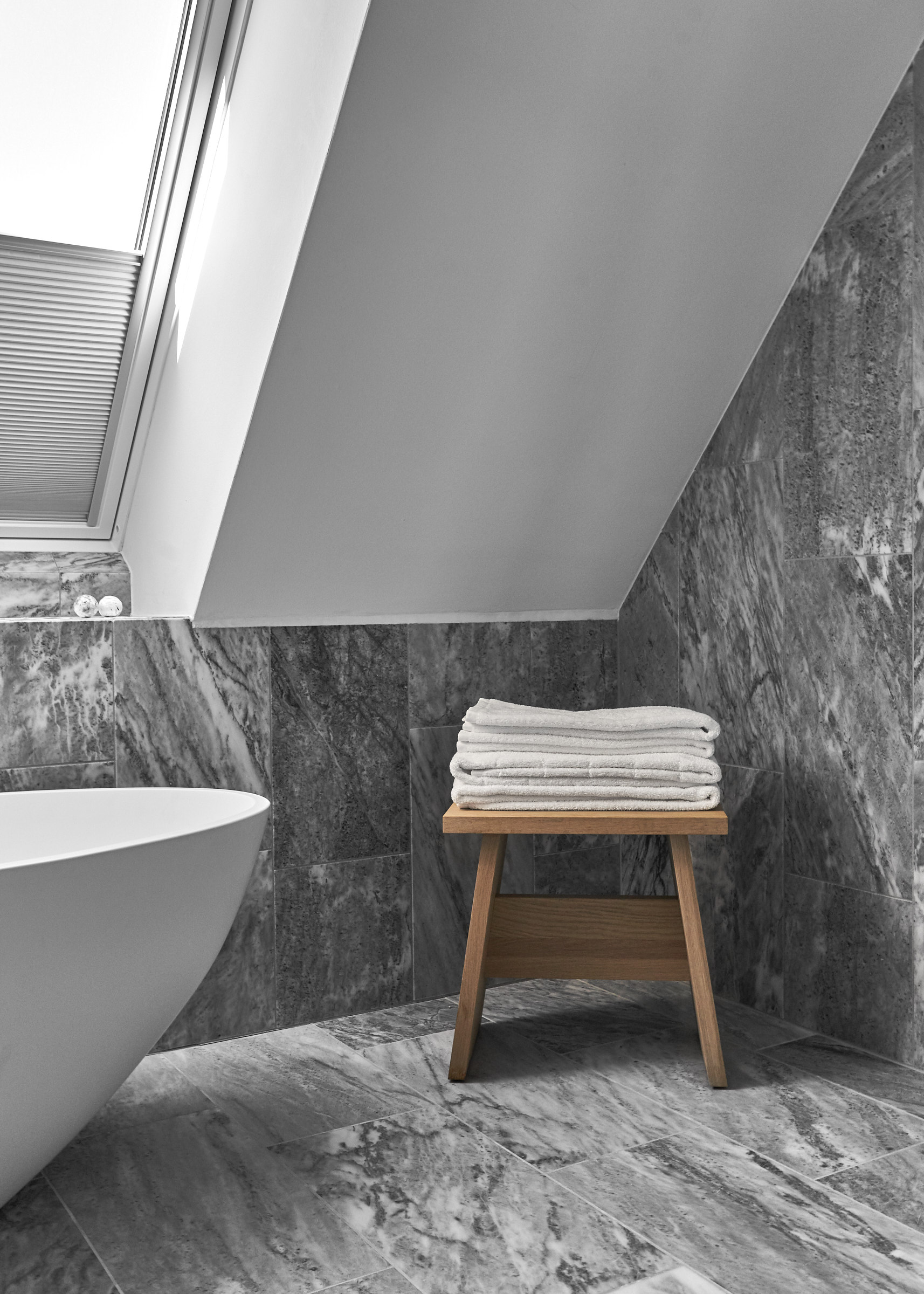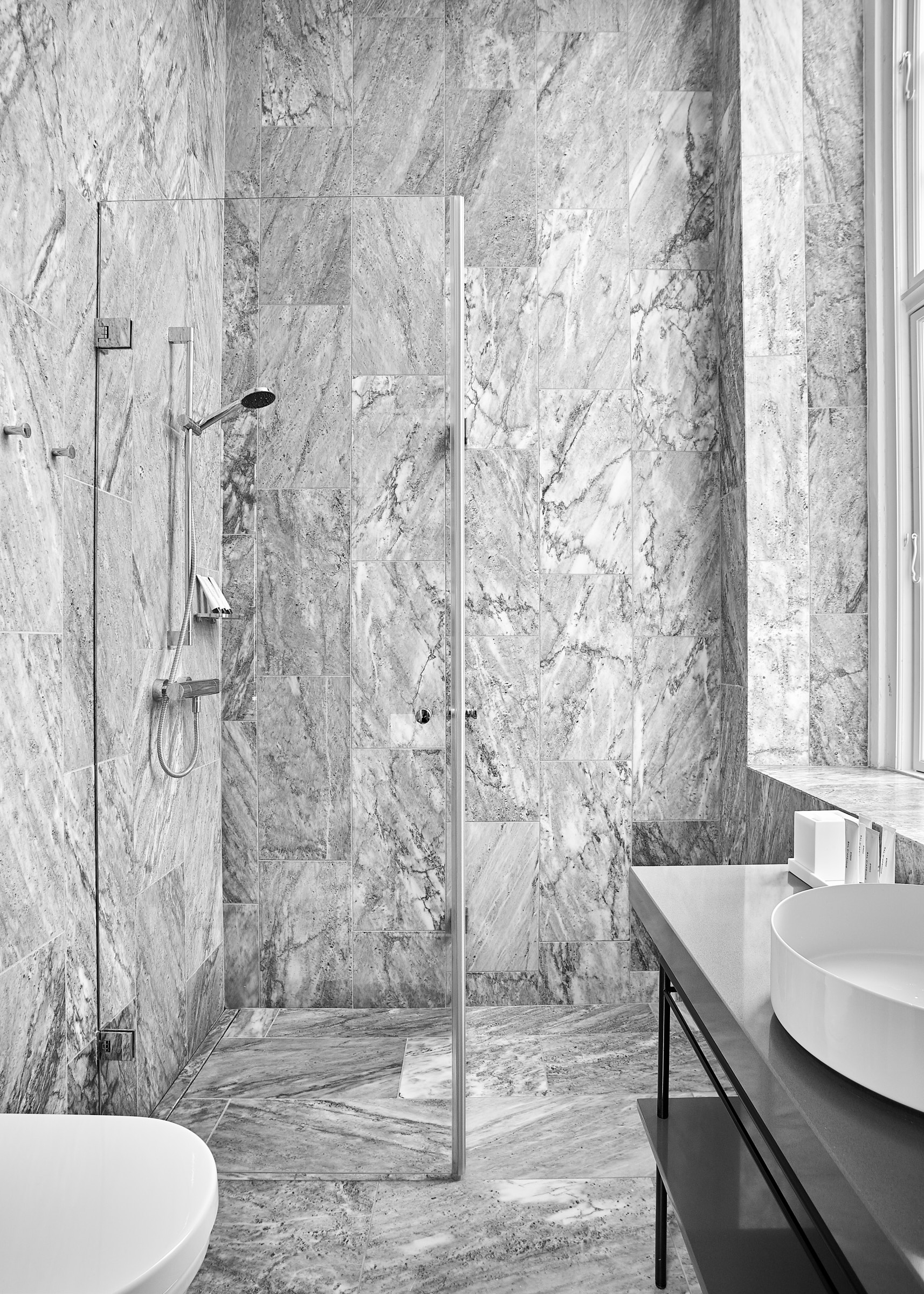 Walk up the central staircase, highlighted by pendant lamps dangling gracefully through its centre, and you'll reach the 75 guest rooms and suites. All painted in calming shades and with hand-tufted rugs on chevron parquet flooring, the rooms continue in this theme of old meets new. True to Danish form, the designer furnishings are functional yet aesthetically pleasing. You'll find Hans Wegner lounge chairs, buttery soft leather sofas or benches, and four-poster beds in simple black steel that are a modern take on old-school luxury. The Italian marble bathrooms of spectacular opulence are a highlight in each room.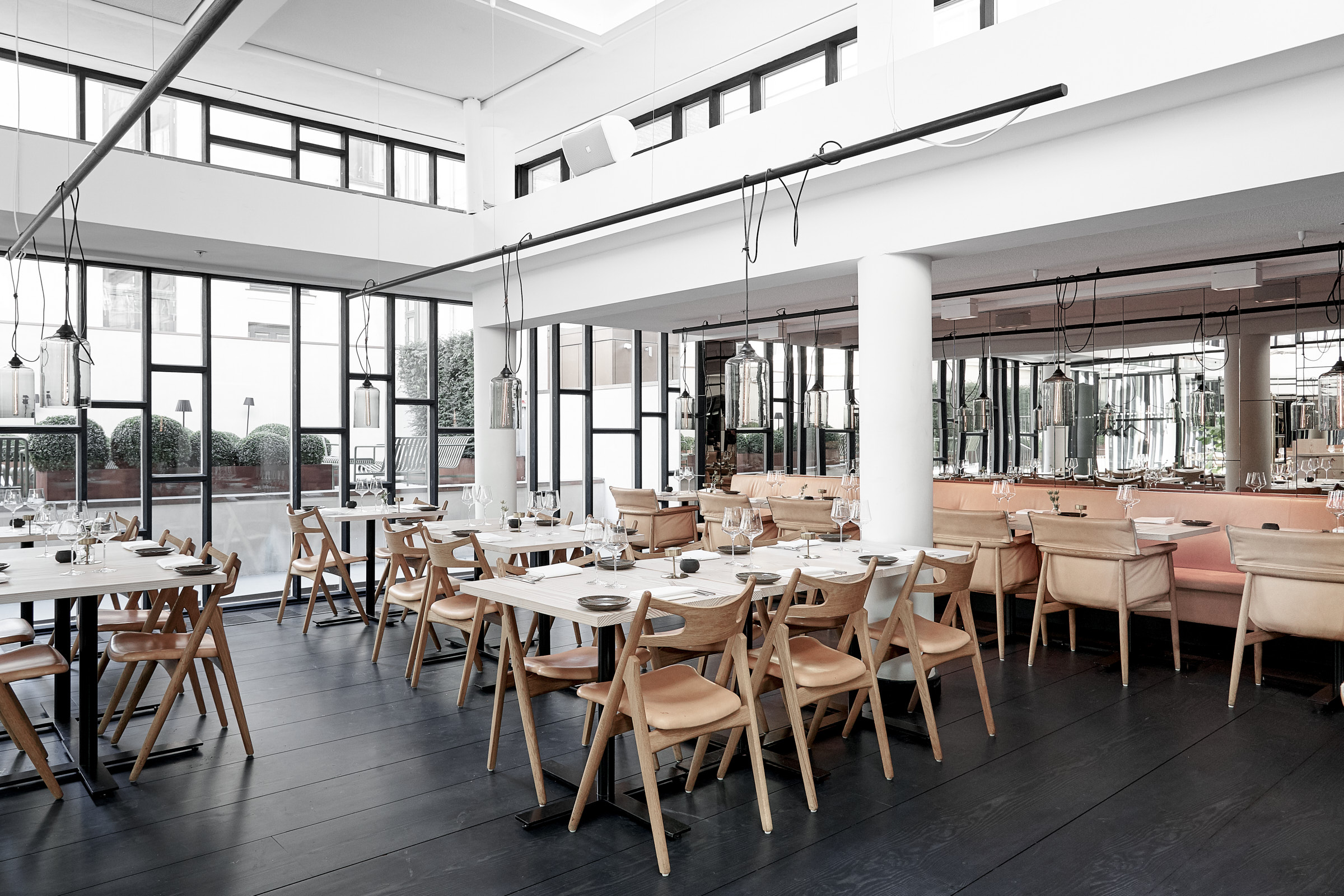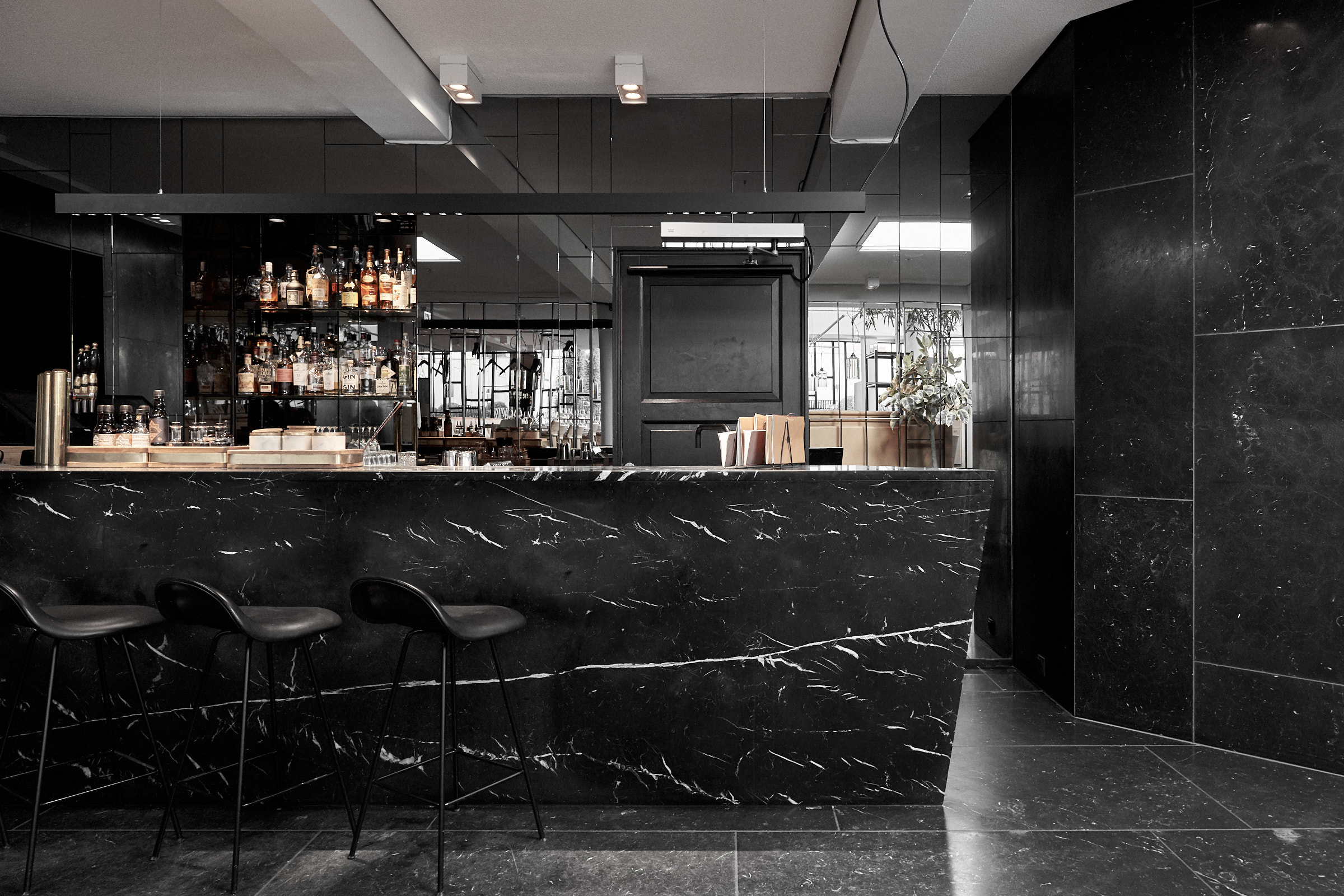 On the lower level, there's Noi, the hotel's restaurant that serves breakfast, dinner and light bar snacks in a bright and airy space. The menu is a blend of Nordic flavours combined with influences from across Europe. Give yourself time to have a leisurely breakfast and if you're there in spring or summer, take advantage of the adjoining courtyard and eat outdoors. Come evening, head to the strikingly dark Marble Bar serving some of the best cocktails in Copenhagen, and make use of the hotel's generously sized marble spa — complete with hammam — the morning after.