What's the most versatile piece of clothing in your wardrobe? A plain t-shirt? Perhaps an Oxford shirt? For myself, I'd probably say it's a pair of trousers — but it hasn't always been. Prior to coming across the L'Estrange London 24 Trouser, I had many different pairs of pants which all played a different role. Some were smarter, falling on the suit pant end of the spectrum and befitting of work or more formal events. These were generally comfortable enough but definitely didn't excel in that department. Others were more casual, in a range of fits and materials, with the looser cuts usually being the most comfortable. 
My wardrobe looks quite different these days, particularly on the pants shelf. Firstly, there are just fewer pairs in total. There are still several different colours to choose from (navy being my go-to), but recently I noticed a fair few of them sport a L'Estrange London label. Slowly over the last few years, those older pants have started to wear out, and a significant proportion of what now remains is The 24 Trouser—a pair of pants that did not take long to win me over.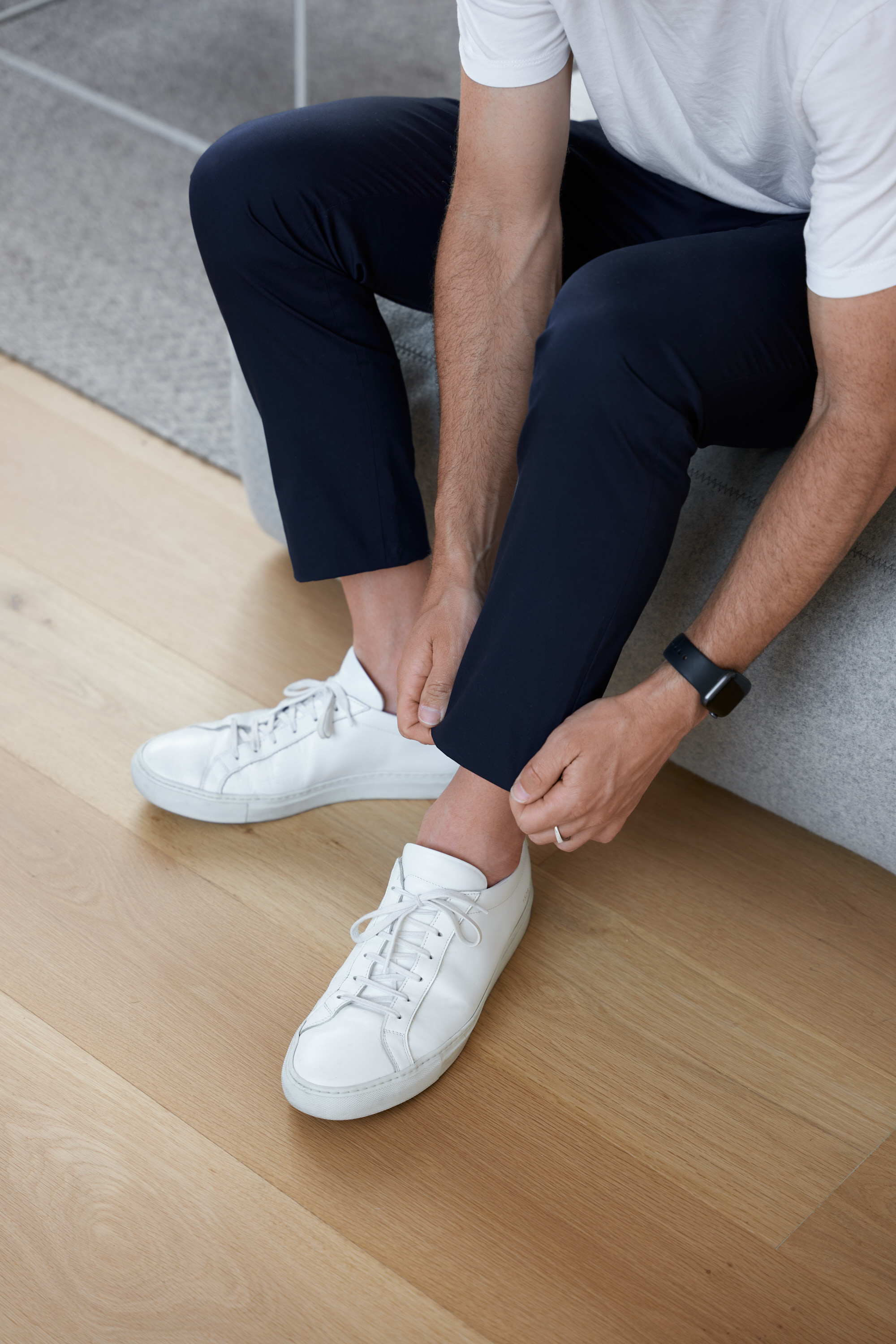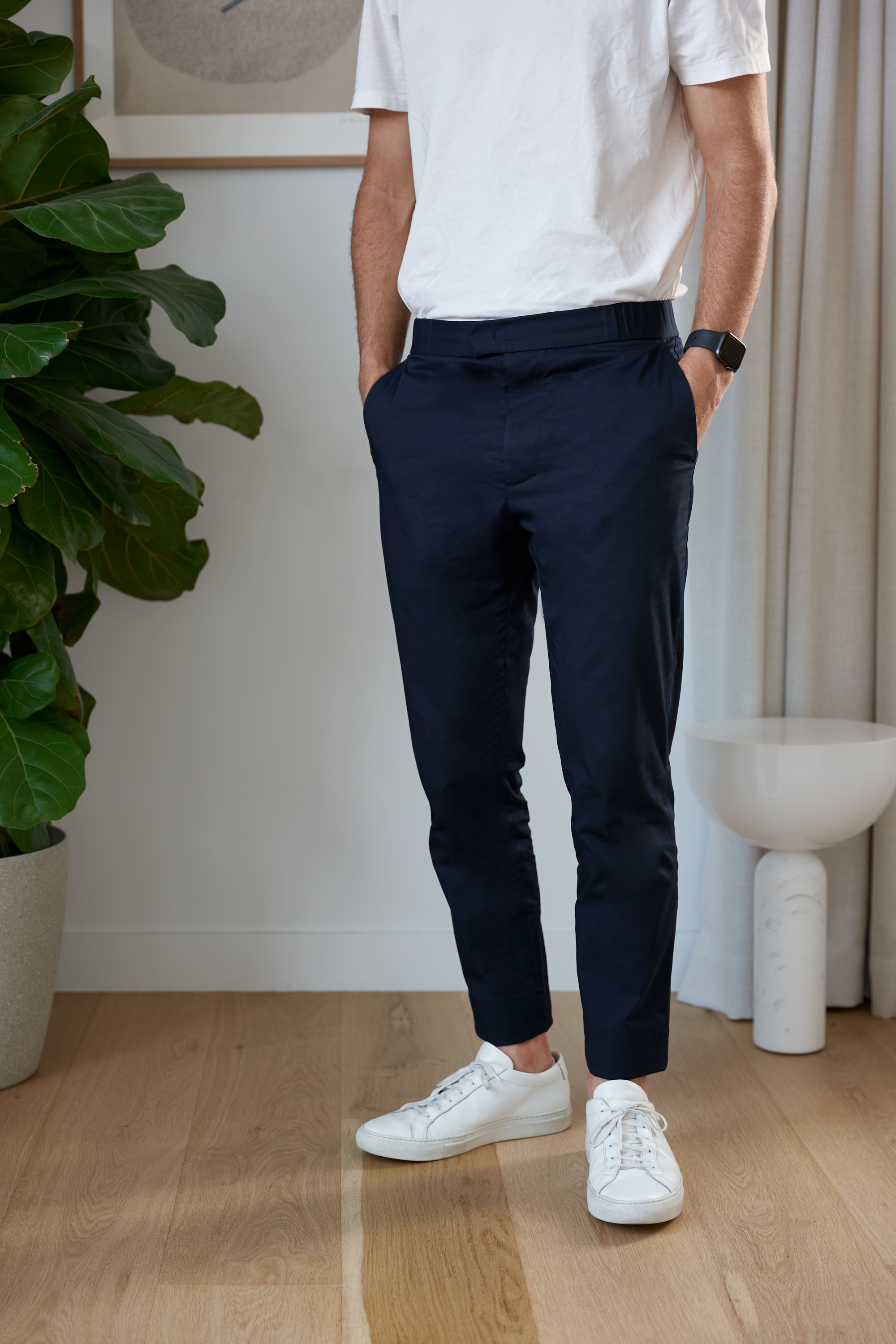 There are a few key reasons why these are always one of the styles I recommend to friends who ask for my opinion on where to buy a good pair of trousers, no matter the main occasion they're looking to purchase them for. The first point I would say is the overall look of the garment. They have a very clean and neat appearance, incorporating elements of both smarter and more relaxed styles. The phrase "dress up or down" is thrown around a lot but for The 24 Trouser it could not be more appropriate. One pair of these versatile pants genuinely takes the place of multiple others, making it much easier to invest in higher quality.
As for the cut and comfort, the fit is slim but not tight. What I believe makes these pants my go-to even when just lounging around at home is the premium Italian 3% stretch cotton and elastic waistband. It's not a full elastic waistband though, which would undeniably make these pants far more casual. Instead, the front features a hidden cord and press button fastening—resulting in a sleek, perfectly tailored look. Something I really appreciate is whether I'm standing up or sitting down, they always offer the same level of comfort and stretch where needed for the ideal fit.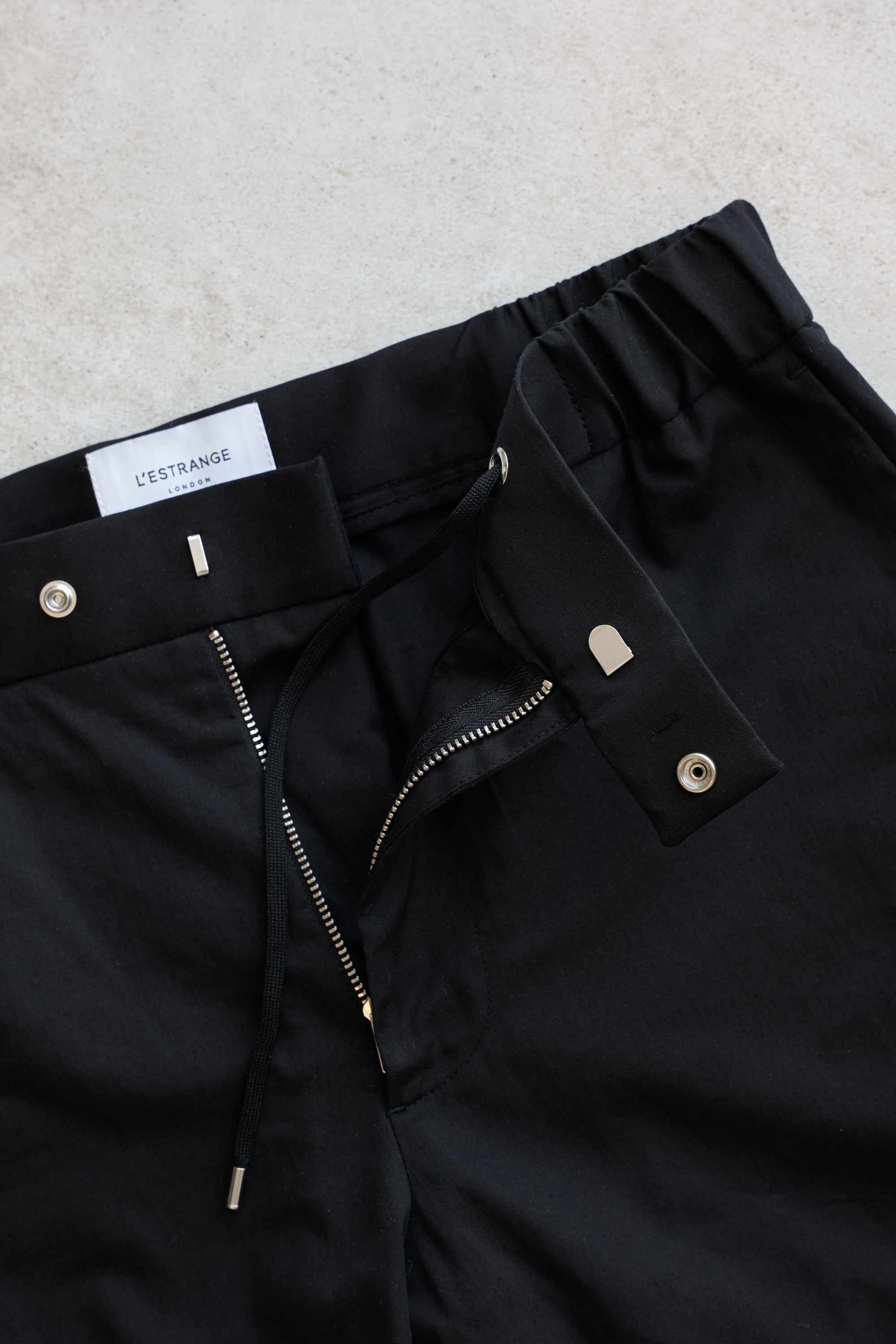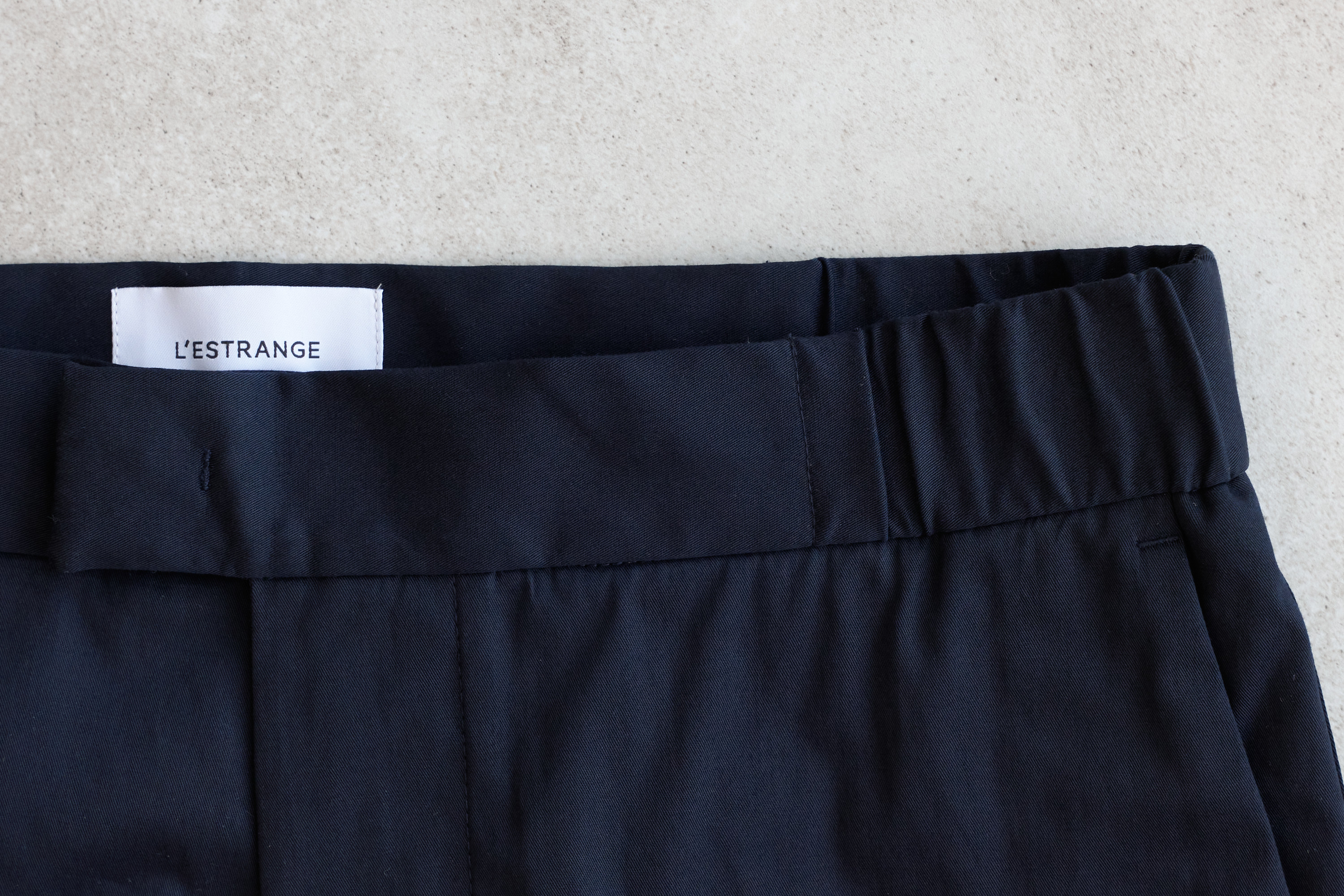 Some other features of particular note include the ability to easily tuck the hem inside the trouser leg to shorten the (rather generous) length without needing to visit a tailor, and the lightweight fabric with a very slight sheen that further elevates their appearance. The classic L'Estrange London 24 Trousers come in five core colour options—navy, black, slate grey, beige, and khaki—plus a few limited edition colourways. There are also heavyweight, wool, and linen versions available for very warm or cold days, but I happily wear the classics year-round here in Australia.
The 24 Trouser is a fundamental part of L'Estrange's simplified wardrobe collection, designed for versatility and longevity, helping their customers buy less but better items. Have a closer look at the 24 Trouser here.