Bottega is a modern Italian restaurant with a warm atmosphere that spills out onto the street in the heart of one of Melbourne's best-known dining precincts. The restaurant is a long-standing destination, offering diners regional Italian cuisine with local flair. Restauranteur Denis Lucey's 40+ years in the industry has been a lifelong passion. Prior to establishing Bottega in 2002, he started out as a trainee waiter in the 1980s and went on to manage several Melbourne dining institutions.
Head Chef at Bottega, Dusty Treweek (formerly of Stokehouse and Comme), focuses on local and seasonal produce, preferring simple preparations that let the true nature of an ingredient shine. Softer Volumes spoke with both Denis and Dusty to find out more about Bottega's unique offering, how it's stood the test of time, and what makes Bottega's distinctive menu so inviting. This article is part of our series in partnership with Peroni Nastro Azzurro, exploring the passion behind some of Australia's most notable modern Italian restaurants and contemporary venues.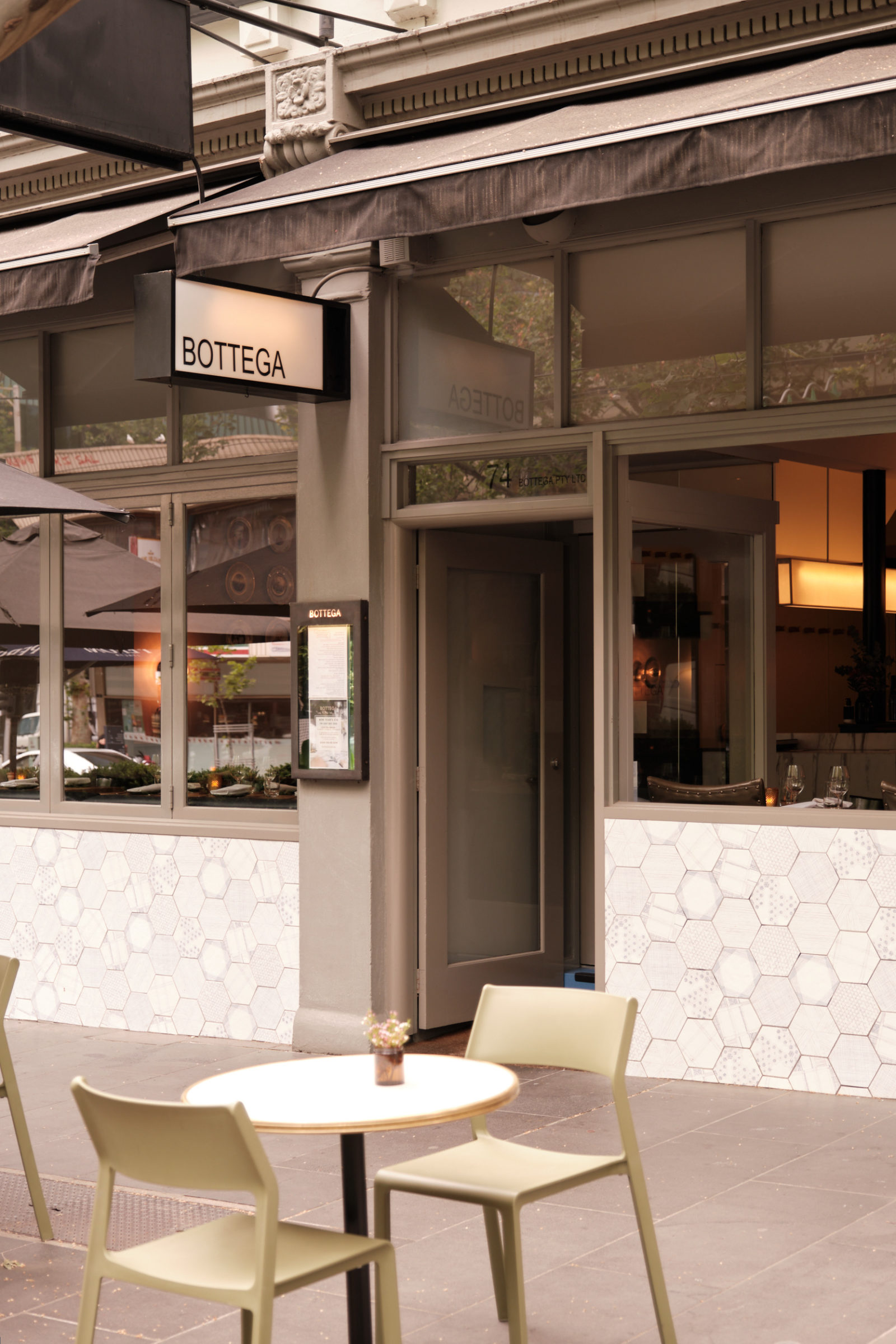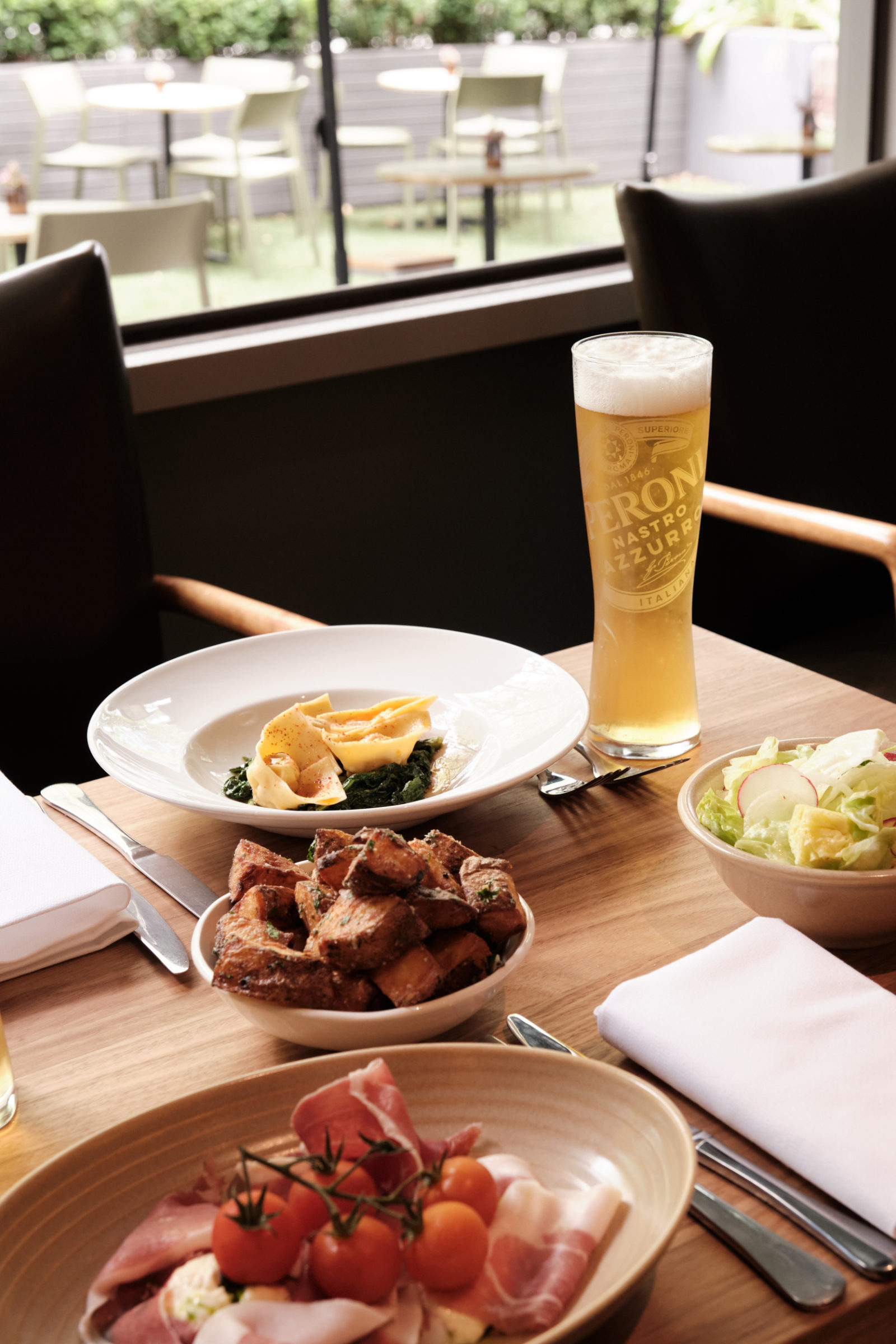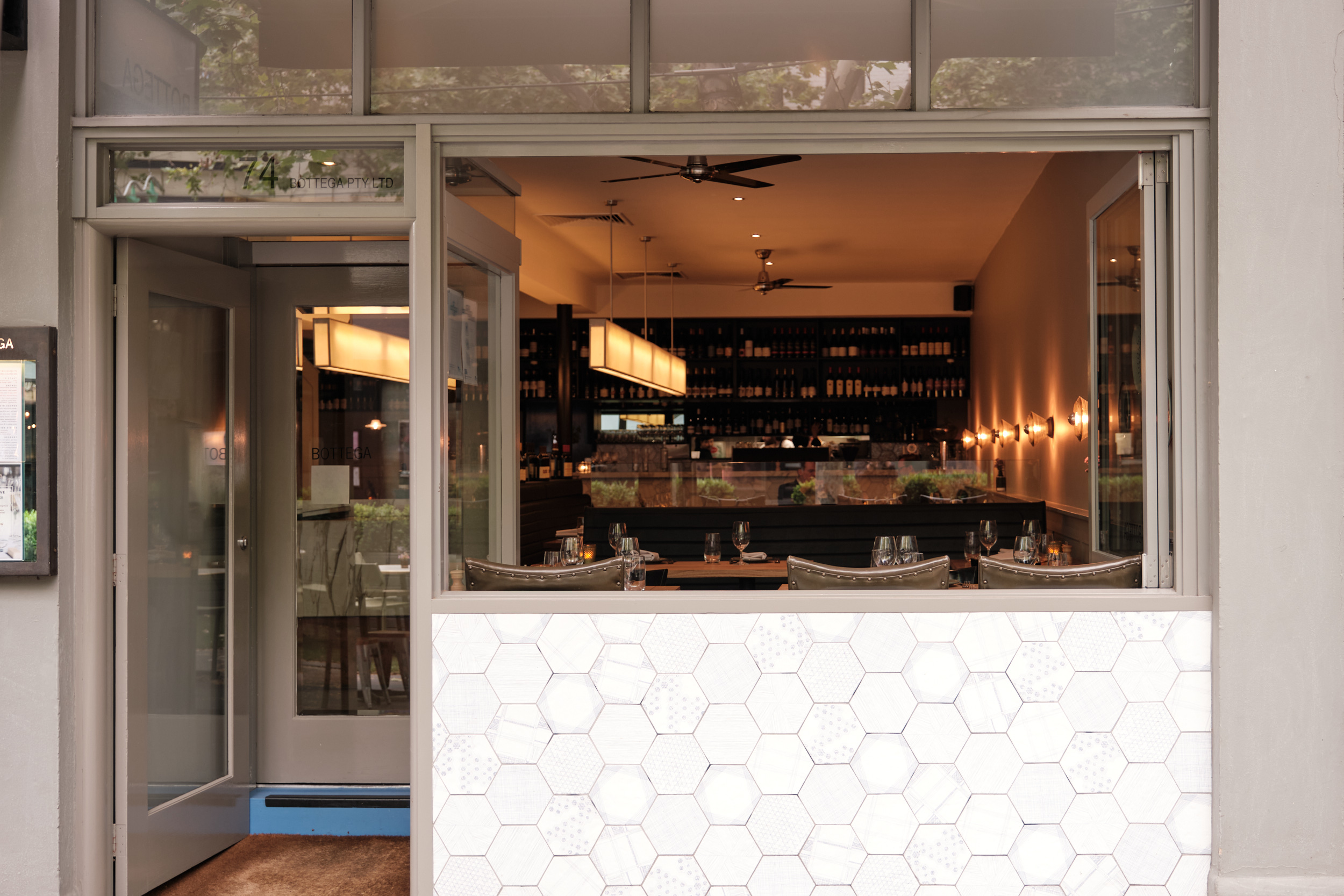 Tell us about the history of the restaurant. How did Bottega originally come to be?
Denis: Bottega opened in 2002 at the top end of Bourke St. The vision was a modern Italian diner on Bourke Hill in the heartland of one of Melbourne's most established dining precincts. The restaurant has been a passion of mine for many years and we've always strived to provide Melburnians with warm hospitality, intelligent service and modern Italian food that delights with fresh, clean flavours.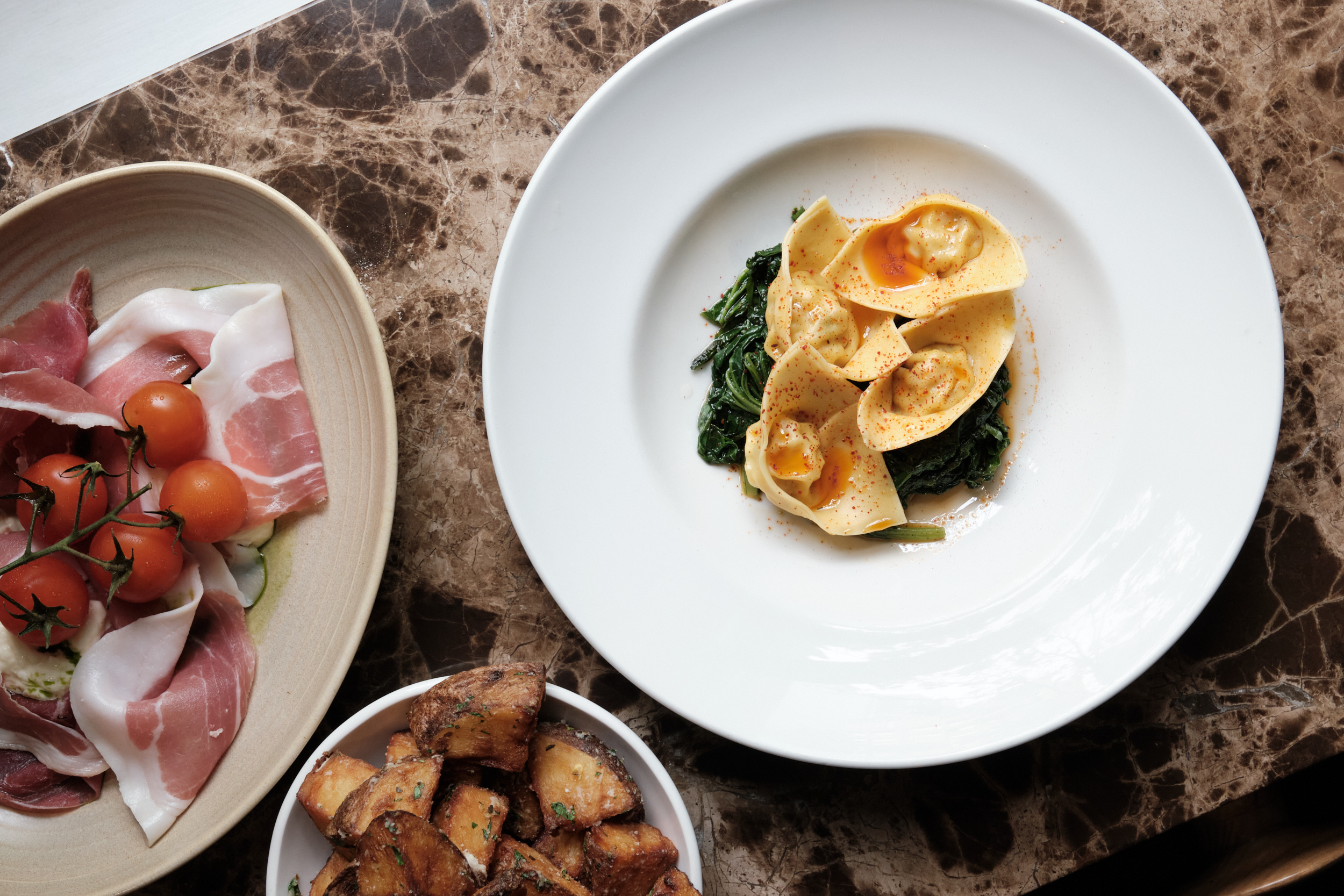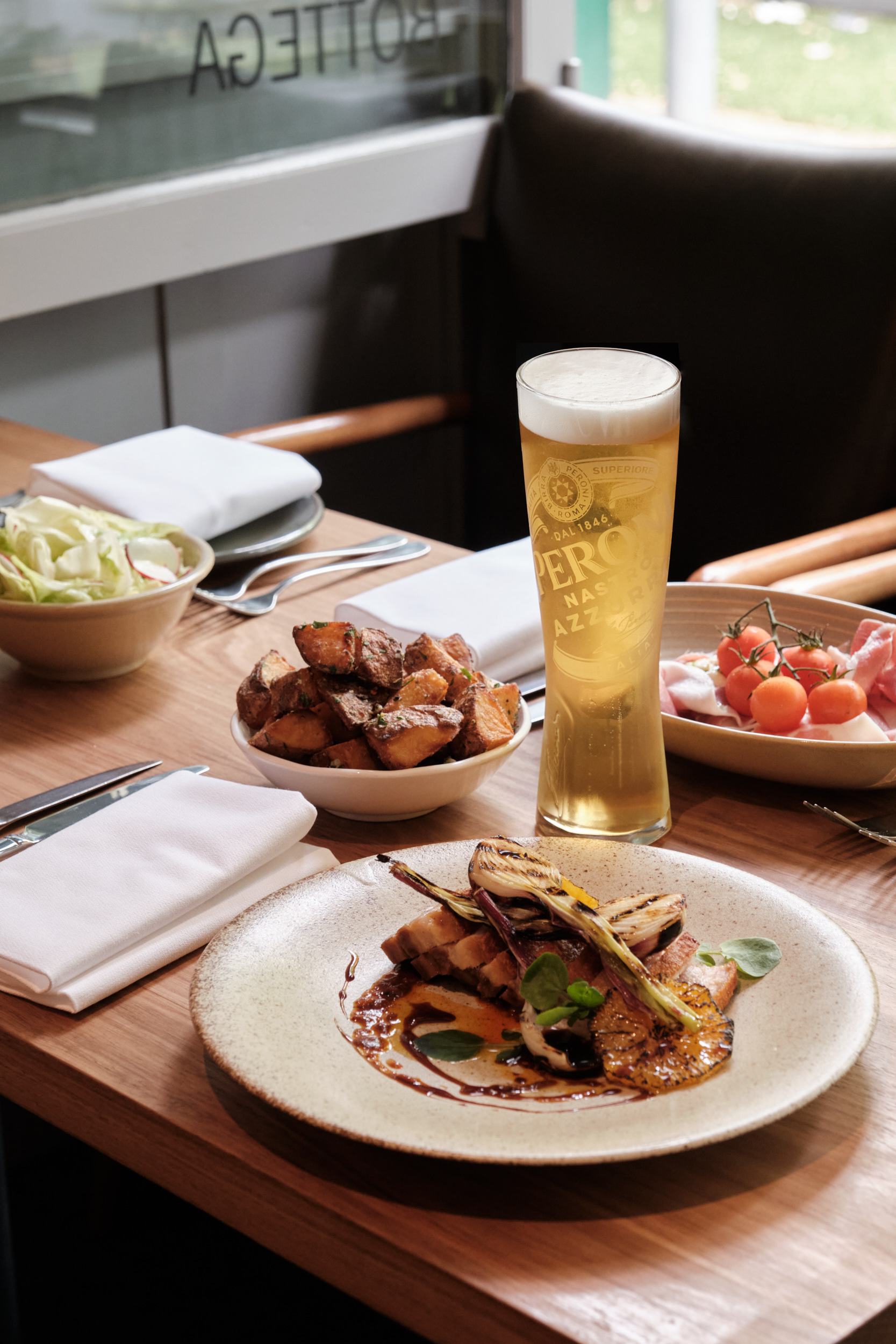 How has the restaurant changed over the years and to what do you attribute its ongoing popularity?
Denis: Within the first 5 years, Bottega quickly became a haven for customers seeking old school dining. Many venues at the time were noisy and harsh where the trend was long lines, no bookings policies and fast service. Bottega has always been about the specific diner — catering to the individual needs — from business lunches, group celebrations, intimate dinners for two and for those who simply want to relax with an aperitivo and stuzzichini to watch the world go by. Bottega also takes functions seriously with dedicated private dining rooms that overlook Bourke St, giving locals and visitors to Melbourne a real city dining experience.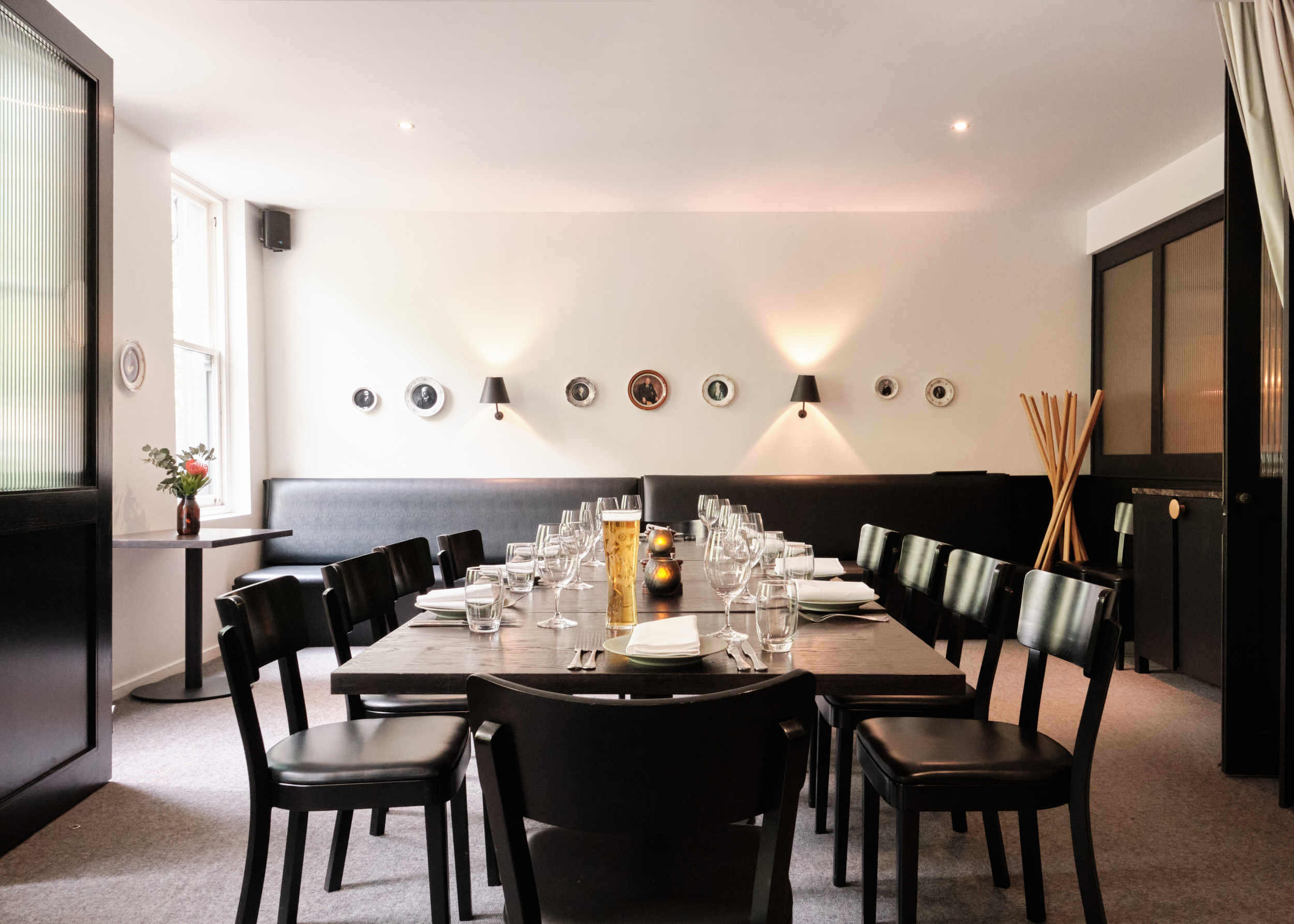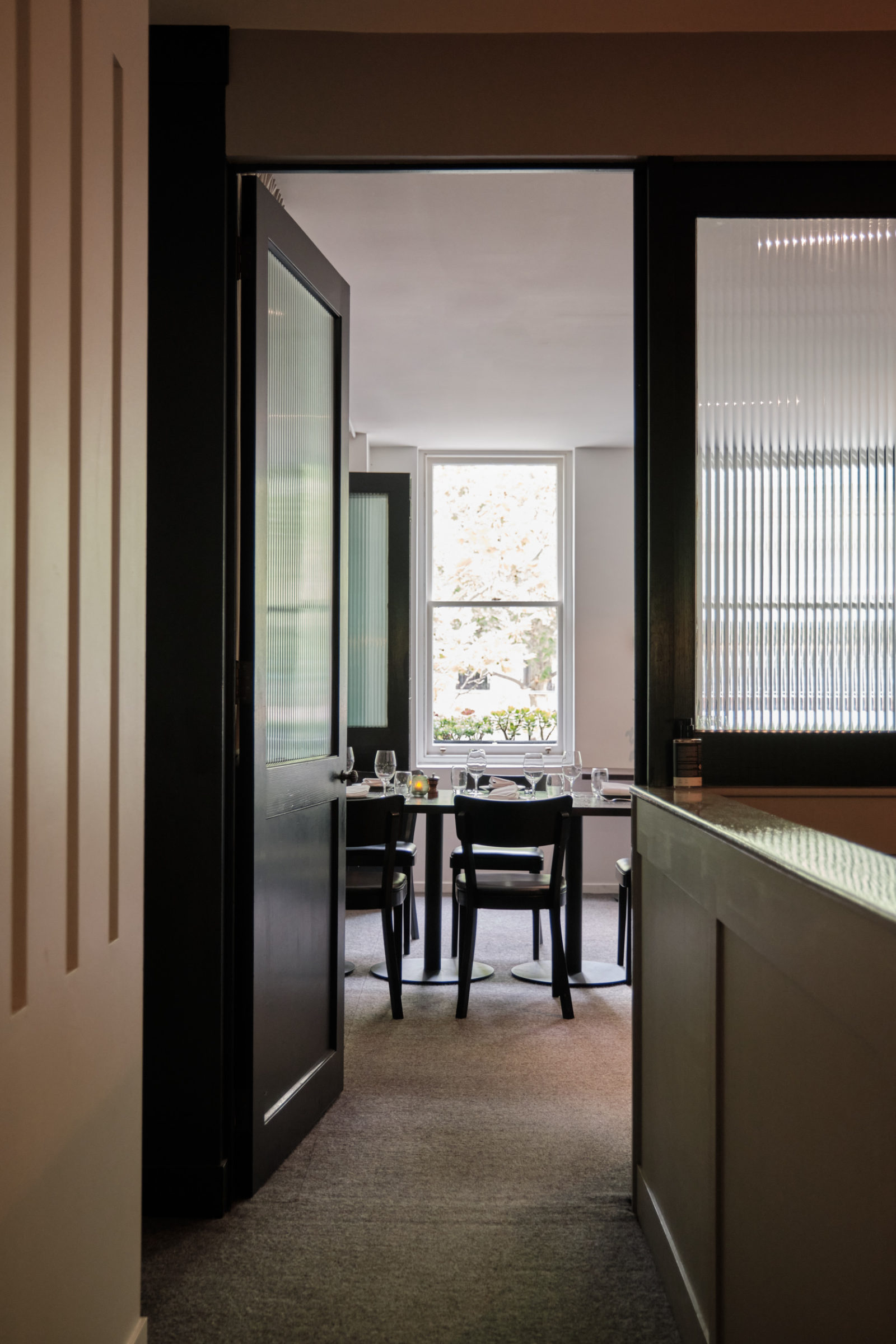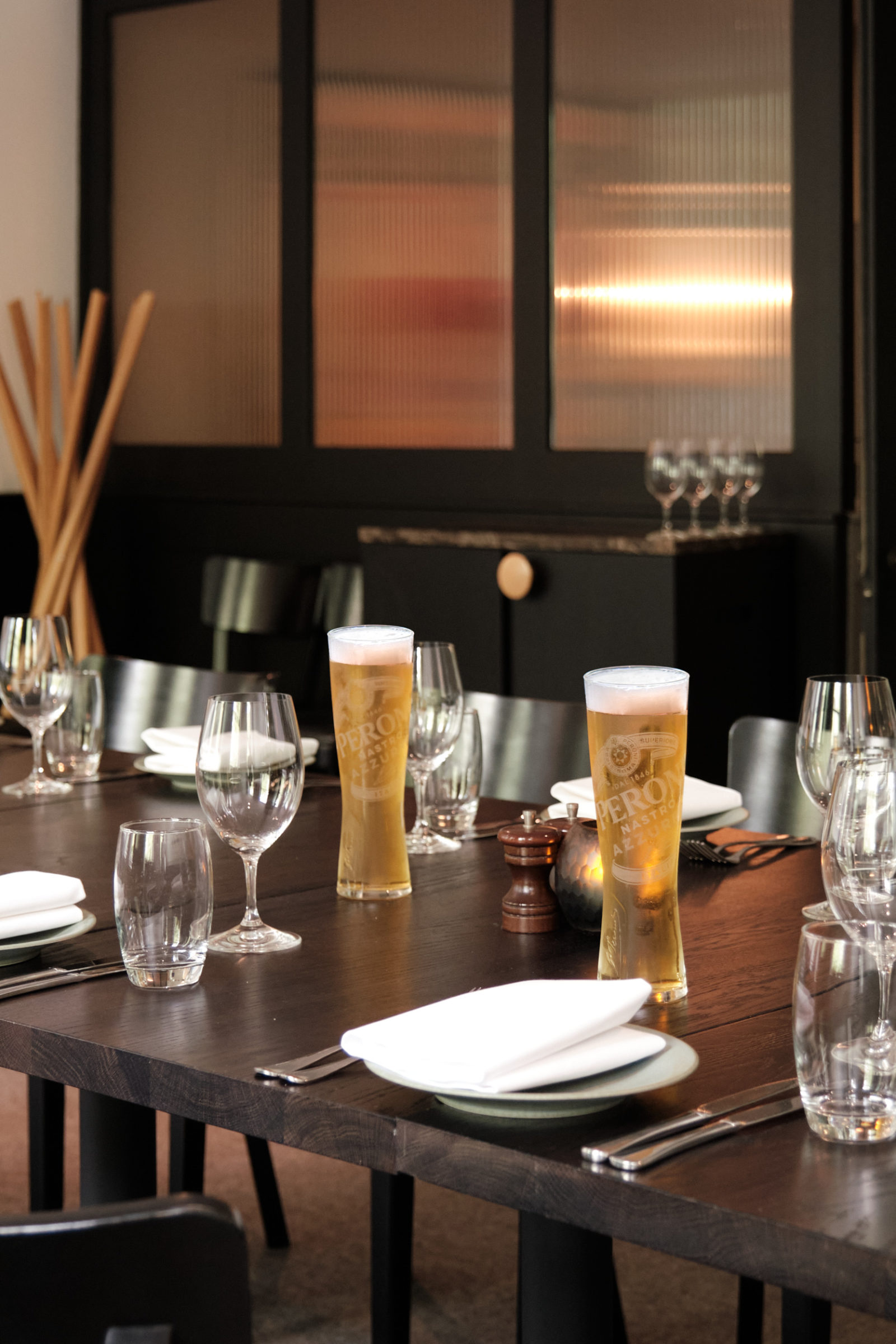 Tell us about the interior design of the space.
Denis: It's a cosy, relaxed space with highlights of marble, leather and timber. Plush booths and low lighting give a New York feel — perfect for a romantic evening, a quick pre-theatre dinner, a long lunch or late supper. Designer Ingrid Langtry is responsible for the interior which features a custom colour palette of soft green and grey offset by pale brown of the reclaimed Tasmanian Messmate timber table tops. Hand-painted Italian hexagonal tiling highlights the bar and flows through to the external façade.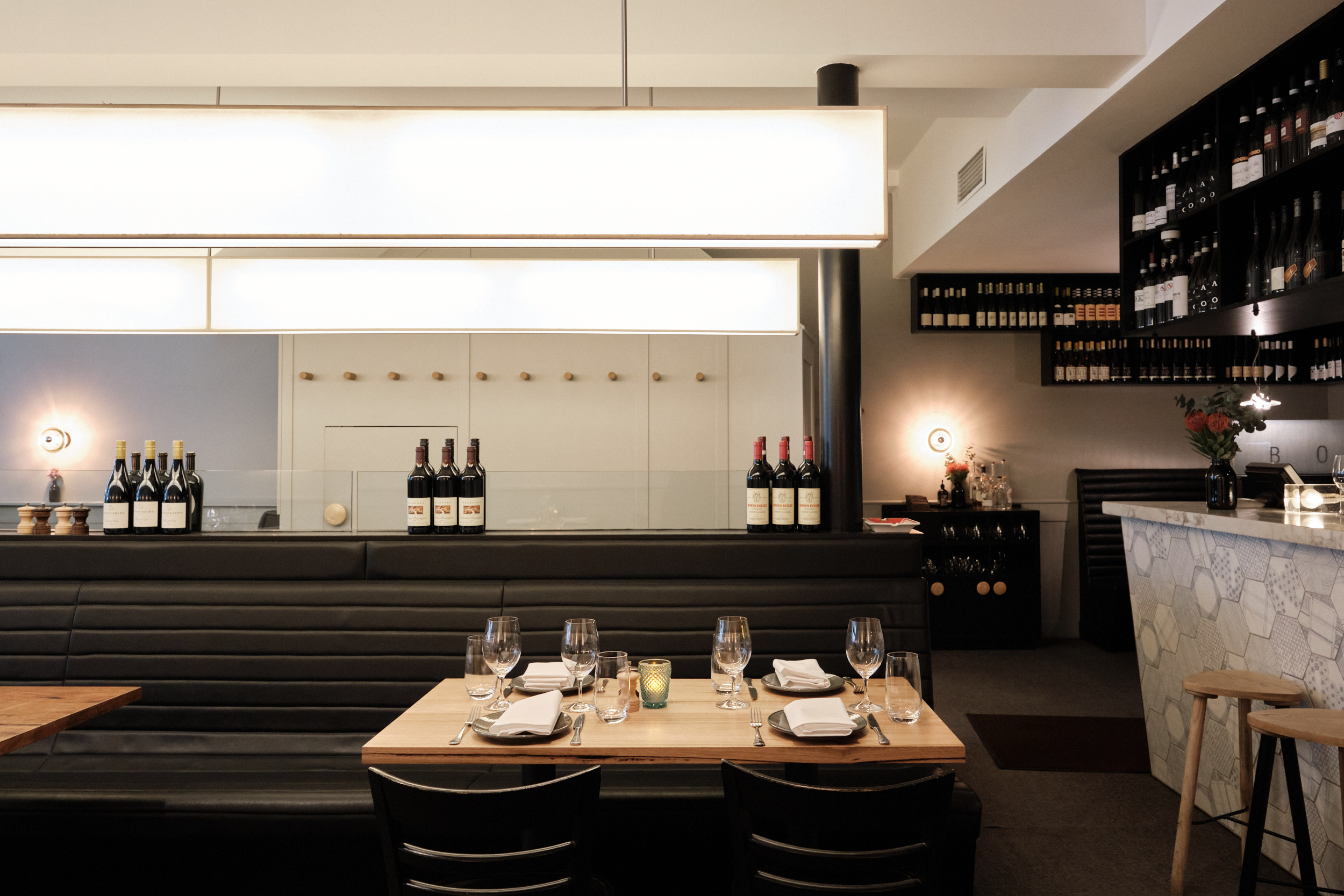 How would you describe the ambience in the restaurant?
Denis: Bottega's vibe is relaxed and casual — a place where friends and family can gather together to share a meal and a drink. It's a special place where we make everyone feel at home. Whether you are a couple celebrating a special occasion or meeting with colleagues to talk shop, we'll find you the right table where you can relax and enjoy some beautiful modern Italian food and wine.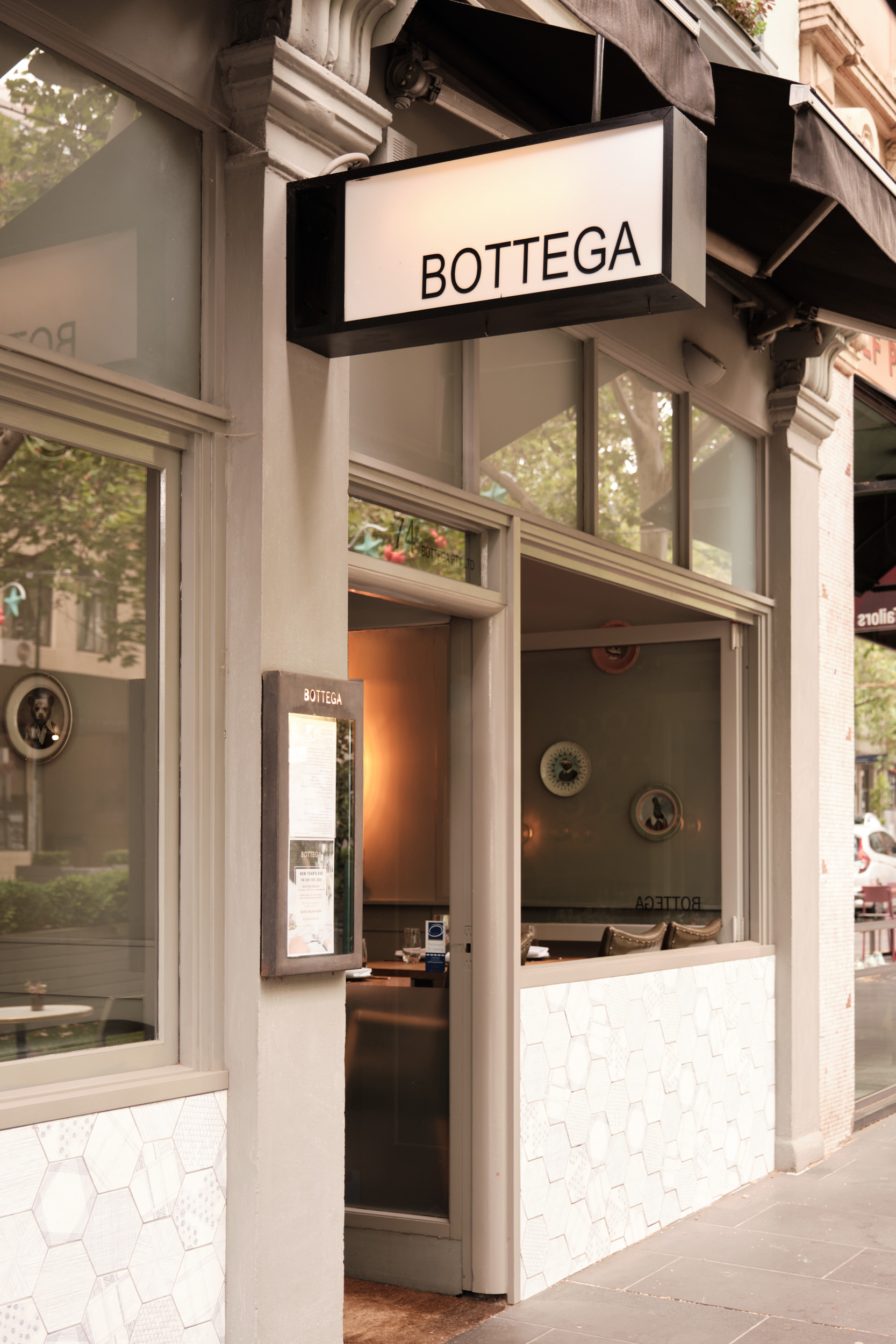 What's the menu inspired by and what gives it its unique flair?
Dusty: The menu is inspired by the intersection of regional Italian cuisine, and Melbourne's cuisine. My aim is that the menu is accessible and fun, whilst not being shy about showcasing a product or technique that perhaps some diners haven't seen before.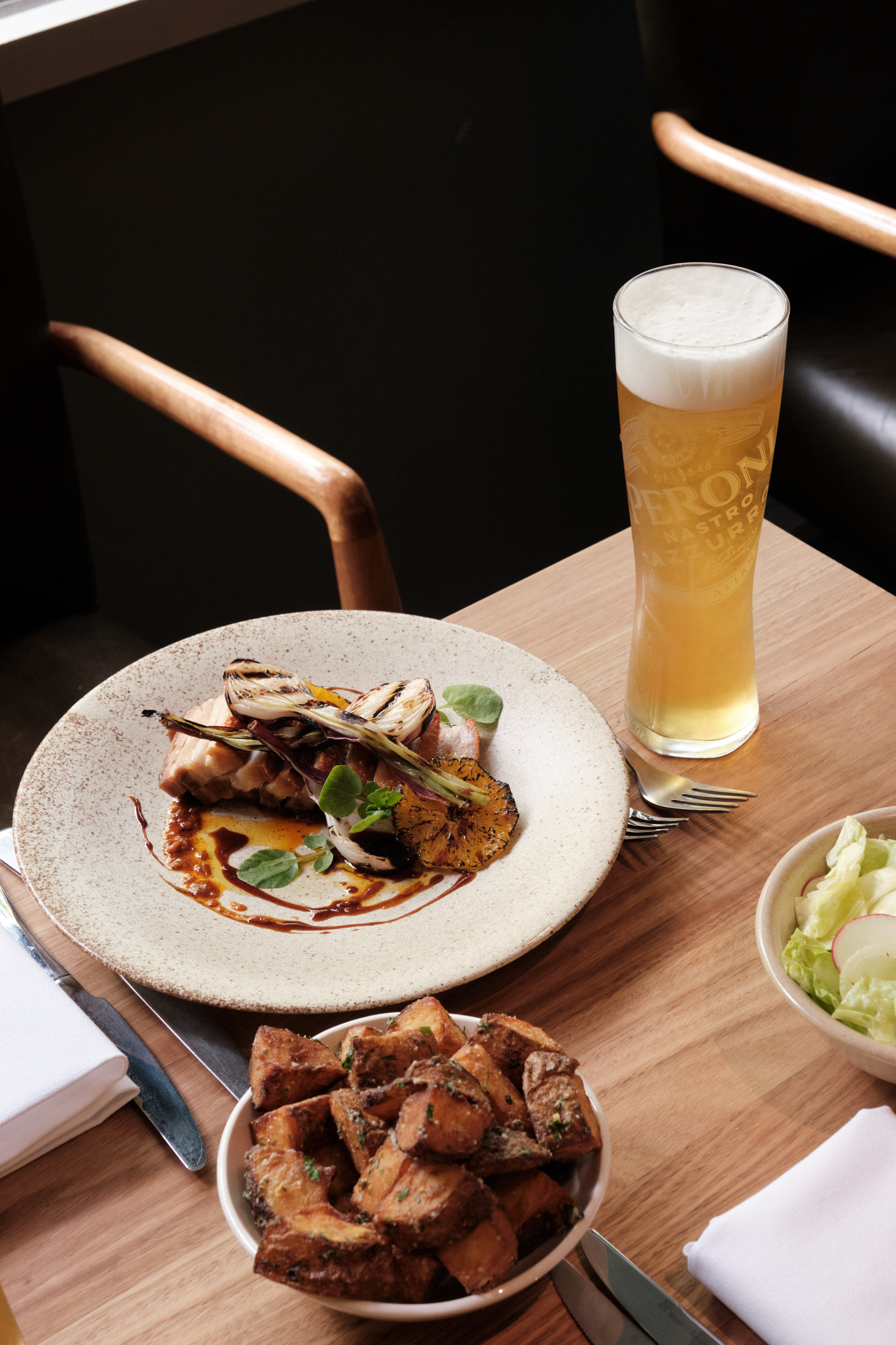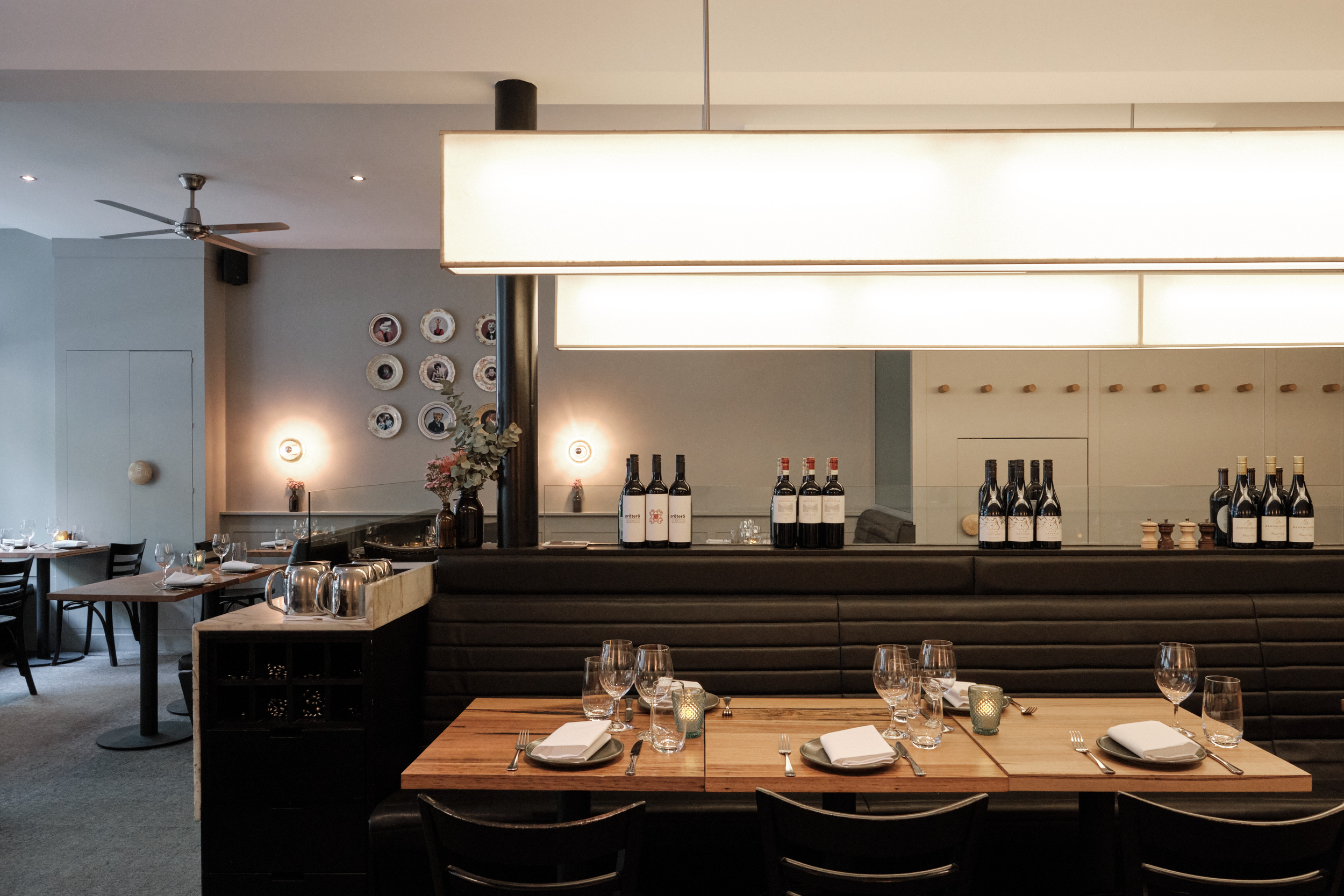 Tell us about some of the Australian produce showcased in the dishes.
Dusty: We use produce from many small farmers that share our passion for regenerative practices and animal welfare. From Western Plains Pork in Western Victoria to Ramarro farm in the Dandenong Ranges. My favourite piece of produce right now is Tropea onions from Day's Walk Farm in Keilor (one day's walk from the city). Tropea onions are usually grown in Calabria in Italy and are like a sweet red onion crossed with a spring onion. They're only in season for a few weeks a year, and I'm grilling them very simply over charcoal.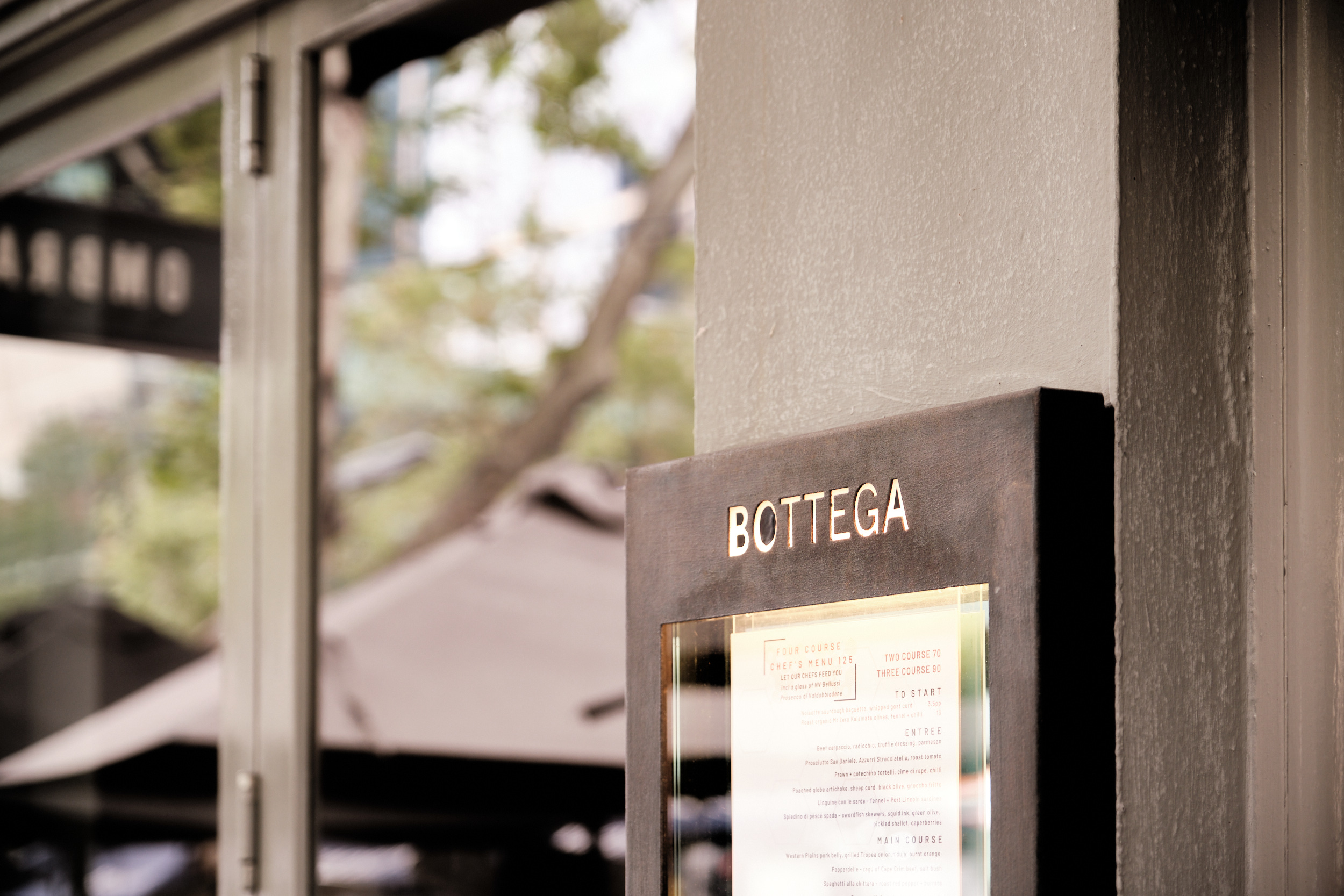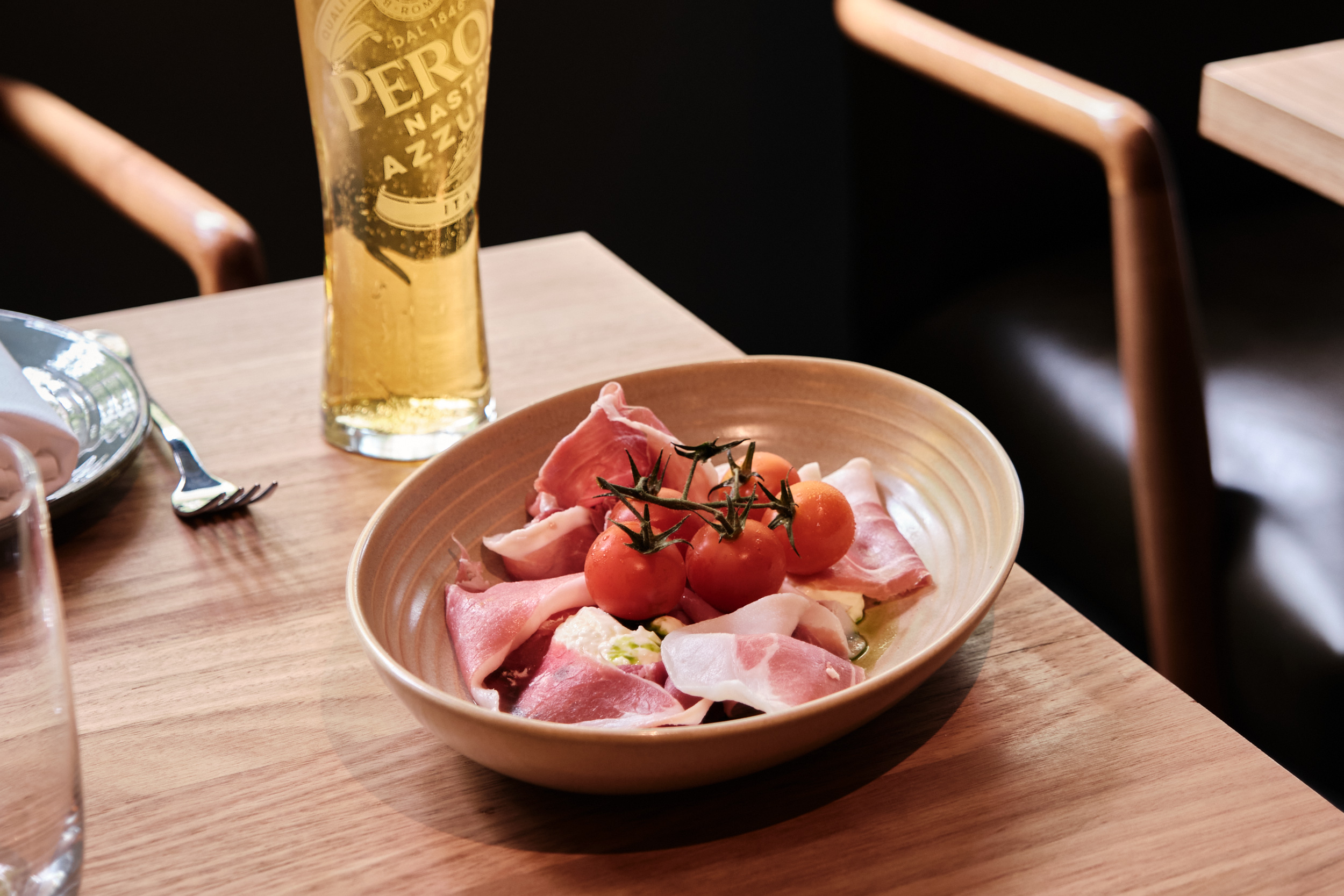 What are some of the most popular options on the menu?
Dusty: At the moment, Bottega is all about fresh pasta. Thick ribbons of pappardelle served with Flinders Island Beef, topped with great Sardinian pecorino is super popular, as is our tortelli, filled with house-made cotechino and prawns.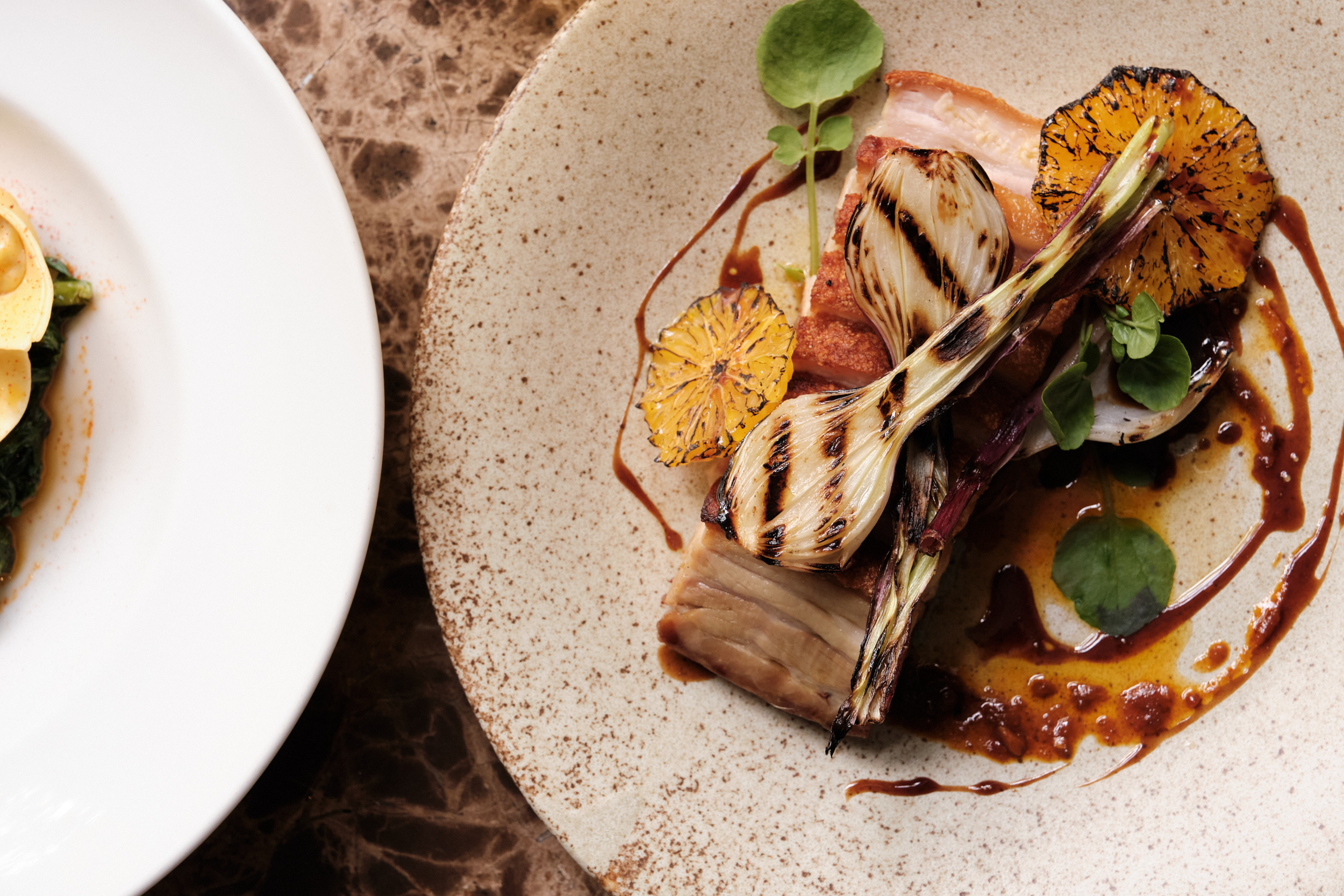 Are there certain dishes that you're particularly passionate about?
Dusty: I love all of the dishes! I write the menu! I love making desserts and gelato, we have a pannacotta on at the moment served with black forest cake gelato. It took a couple of goes to get the gelato just​ right, but it was well worth the persistence.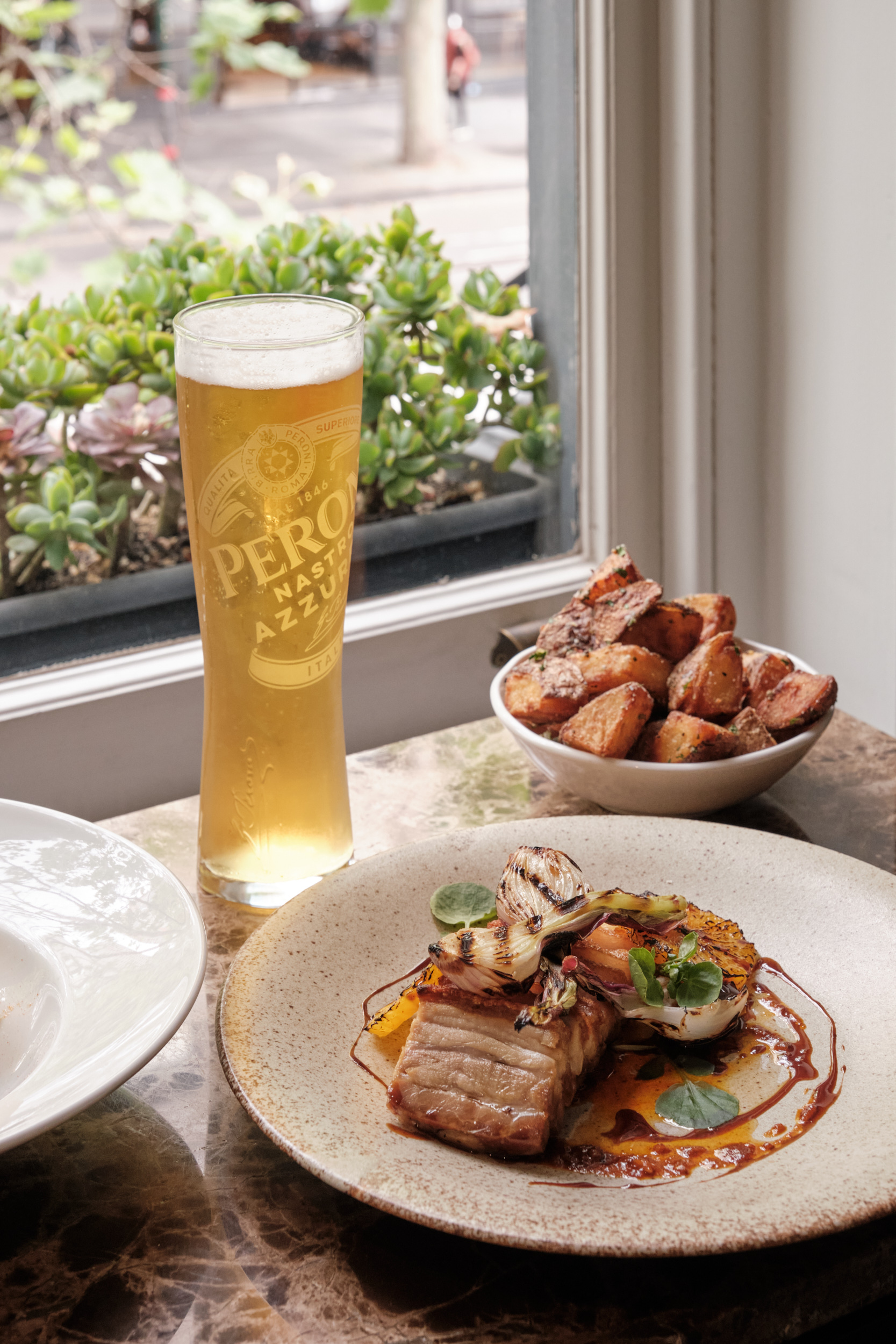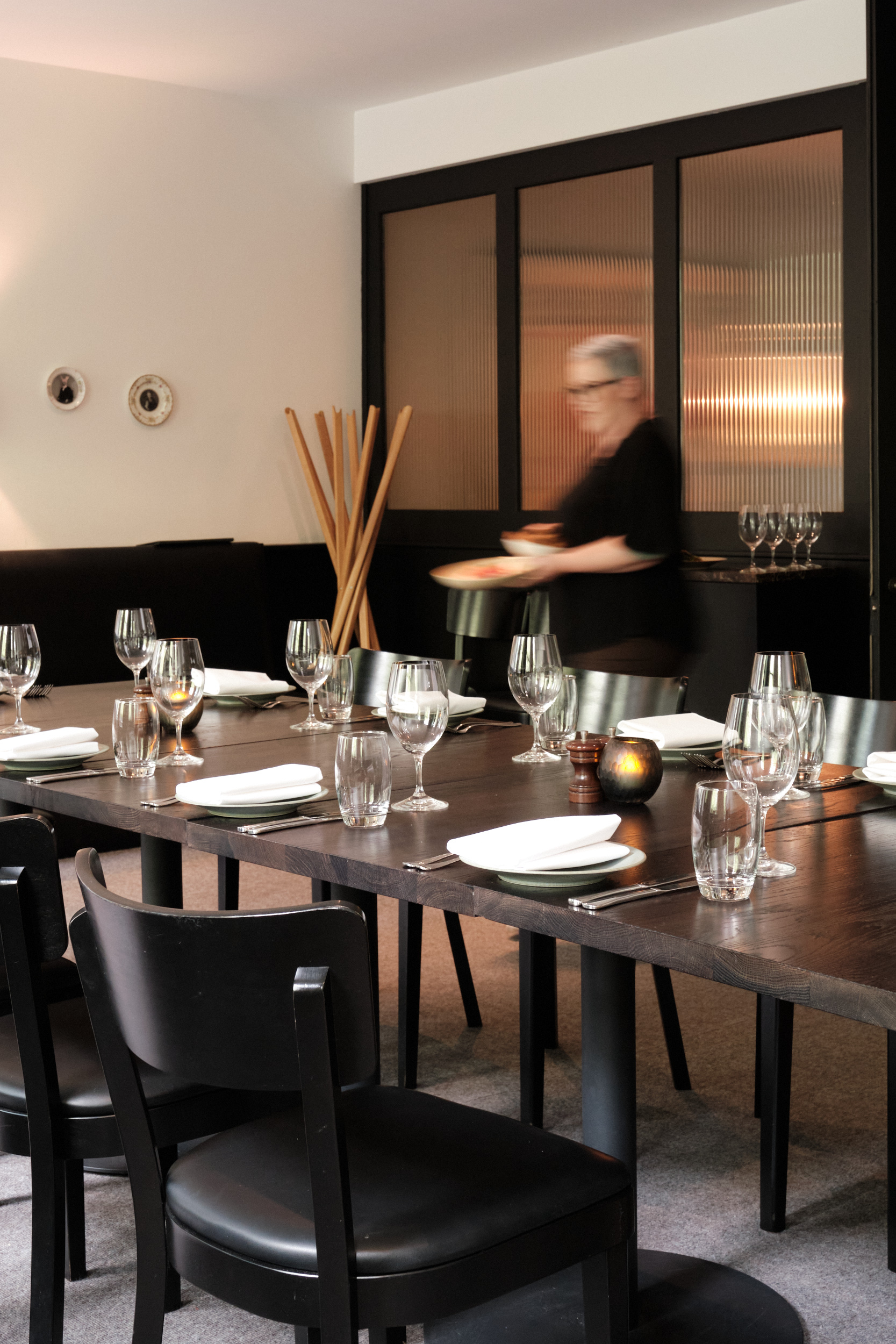 What are you looking forward to for the upcoming summer at Bottega?
Dusty: Produce wise, in the summertime, Italian menus write themselves. The best moments are when the first really great tomatoes roll through the door. The first time each year when we get a delivery of basil that was grown in the dirt of a field rather than in a hydroponic tunnel is a revelation. It's also great to see Melbourne coming alive again after a winter of hibernation.