Carter Lovett is a family-run, neighbourhood favourite offering breakfast, lunch and dinner. Setting up shop as an espresso bar, cafe, wine bar and bistro, it's quickly gained a strong local following since opening in late-2019. The interior is bright and fresh with plenty of character and style—a perfect match for the heartwarming dishes made with passion in the kitchen. Softer Volumes spoke to co-owner Mary-Jane Daffy about the venue's unique concept, contemporary design and elevated menu. The interview is part of a series in partnership with Peroni Nastro Azzurro, exploring what inspires and drives some of Australia's best modern dining destinations.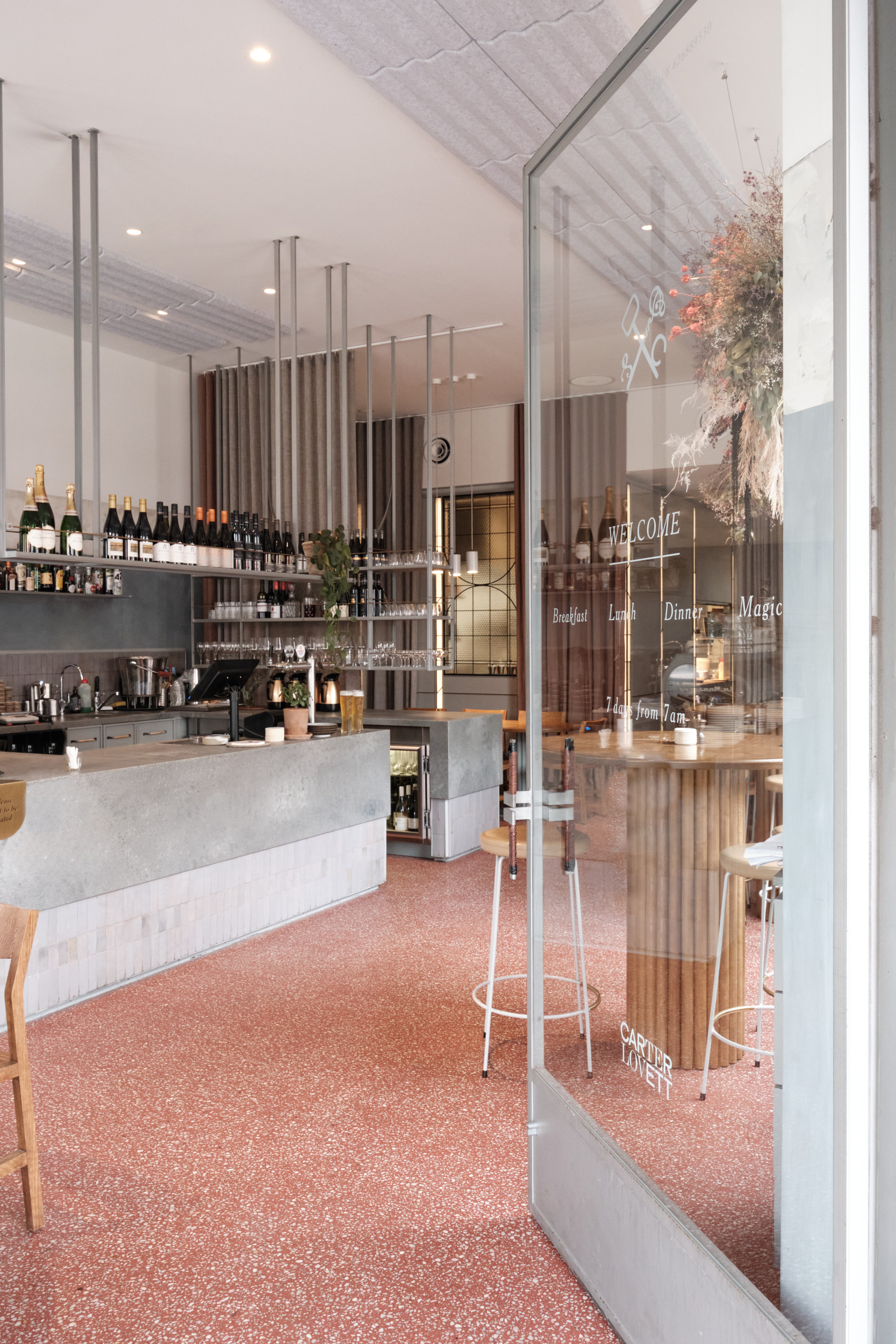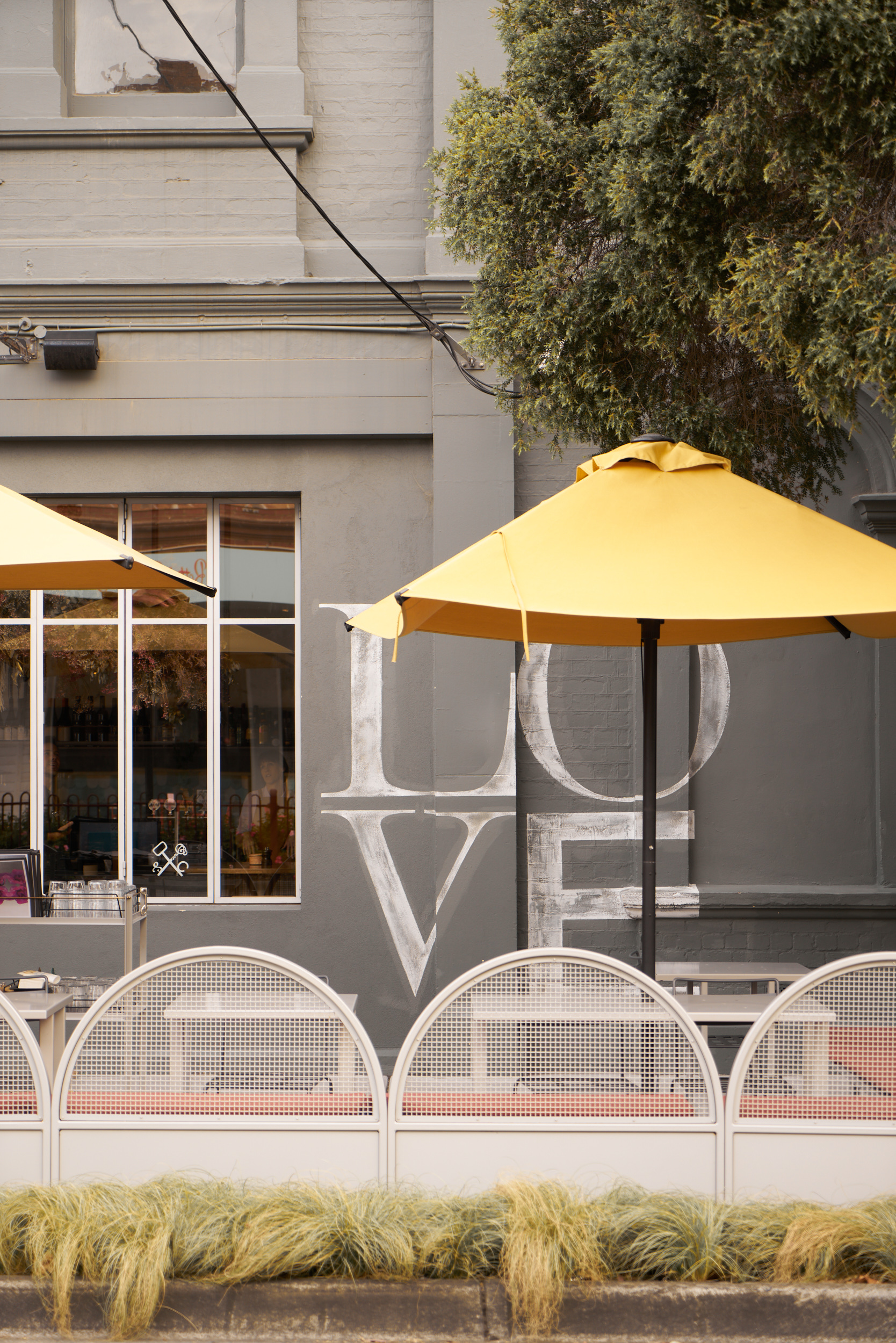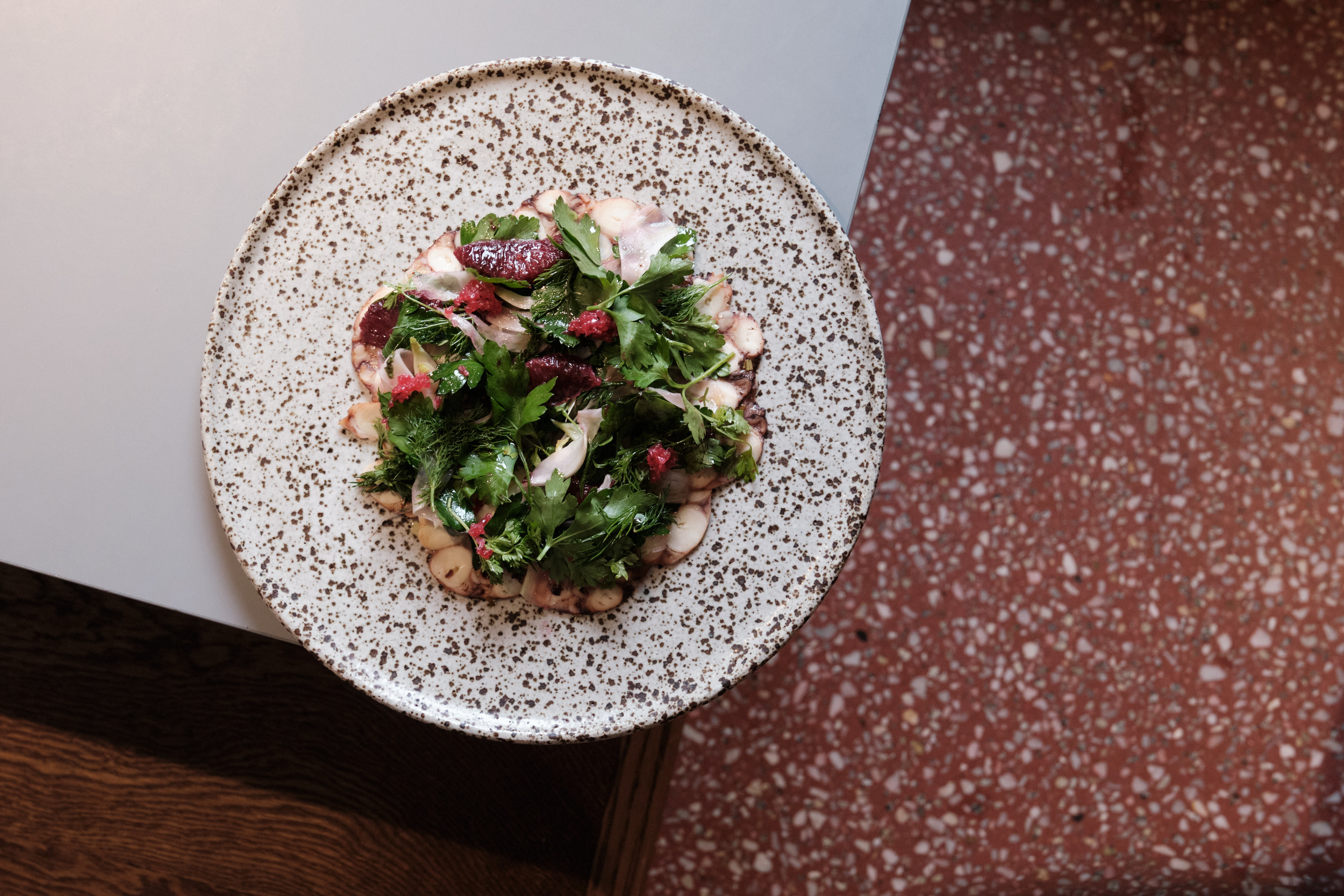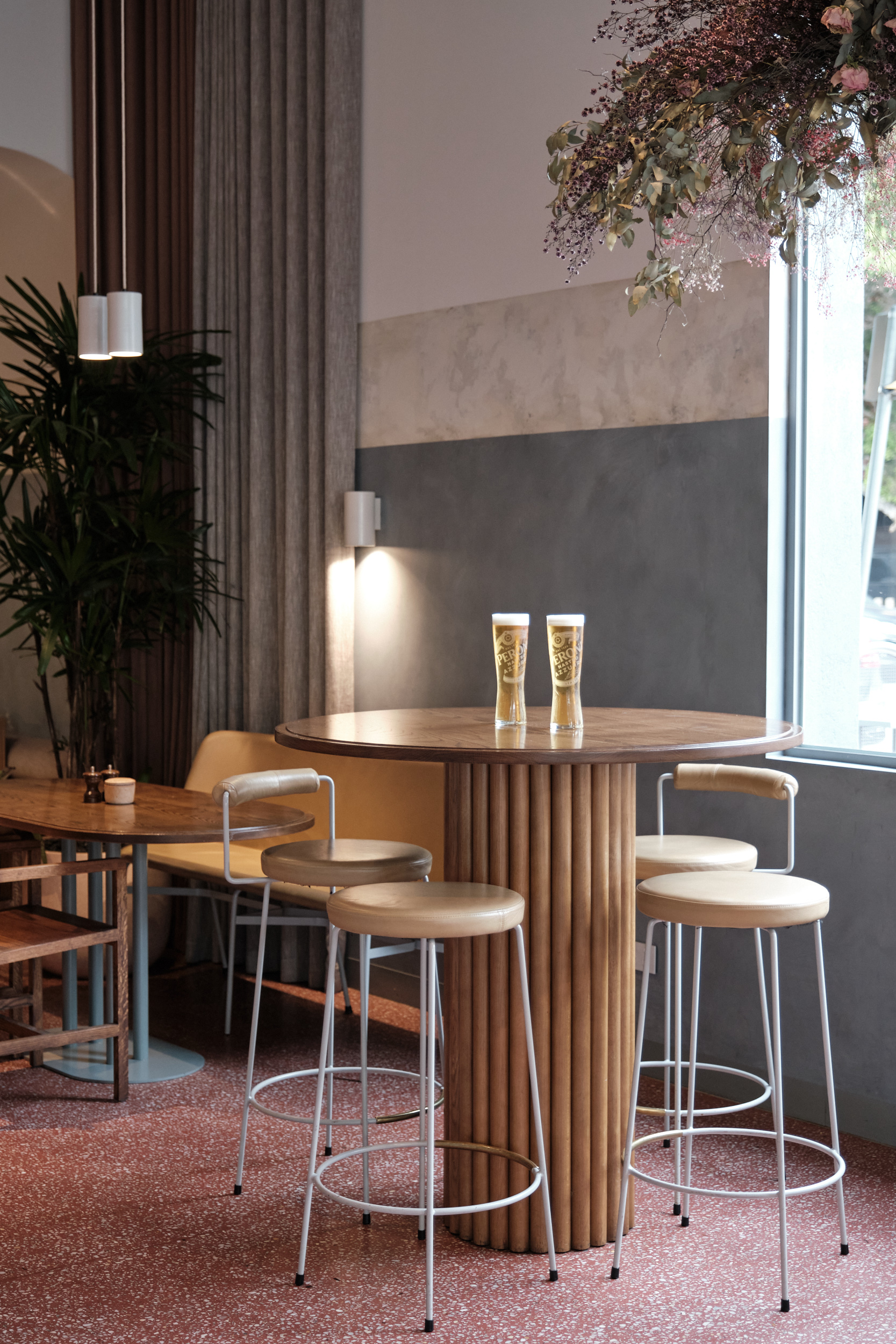 What inspired the name and concept of Carter Lovett?
The brief called for a journey to 1880. Taking into account the building's Victorian history, we researched records through the state library and discovered this building is the oldest commercial building on Glen Huntly Road. Carter Lovett takes its name from two pioneering women—Mrs Mary Carter (a draper and the site's original owner) and Ms Jas Lovett (a florist who owned the business in the building across the road). We embraced their entrepreneurial spirit in the design transformation using drapery and artistic floral installations as nods to the building and street's former life.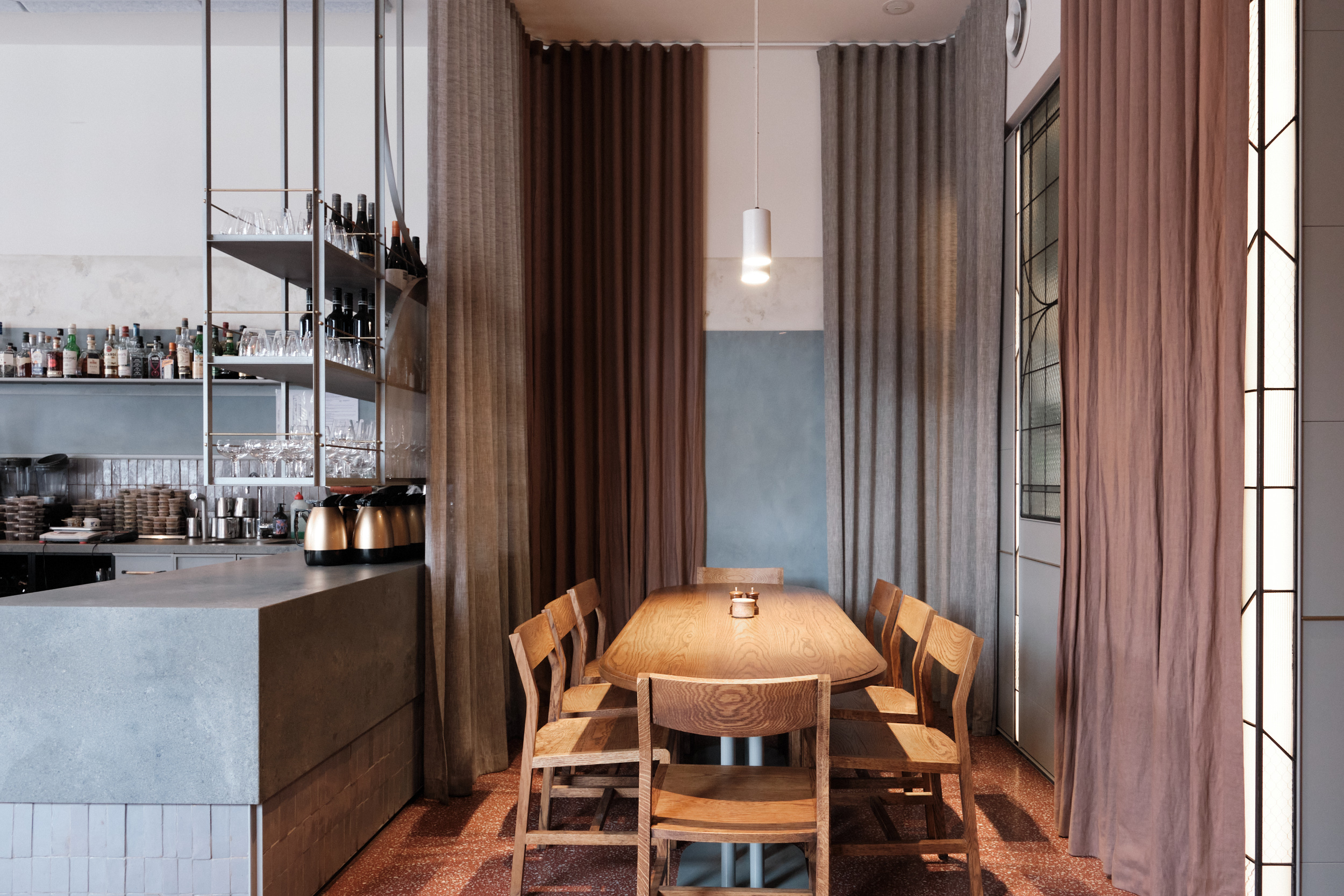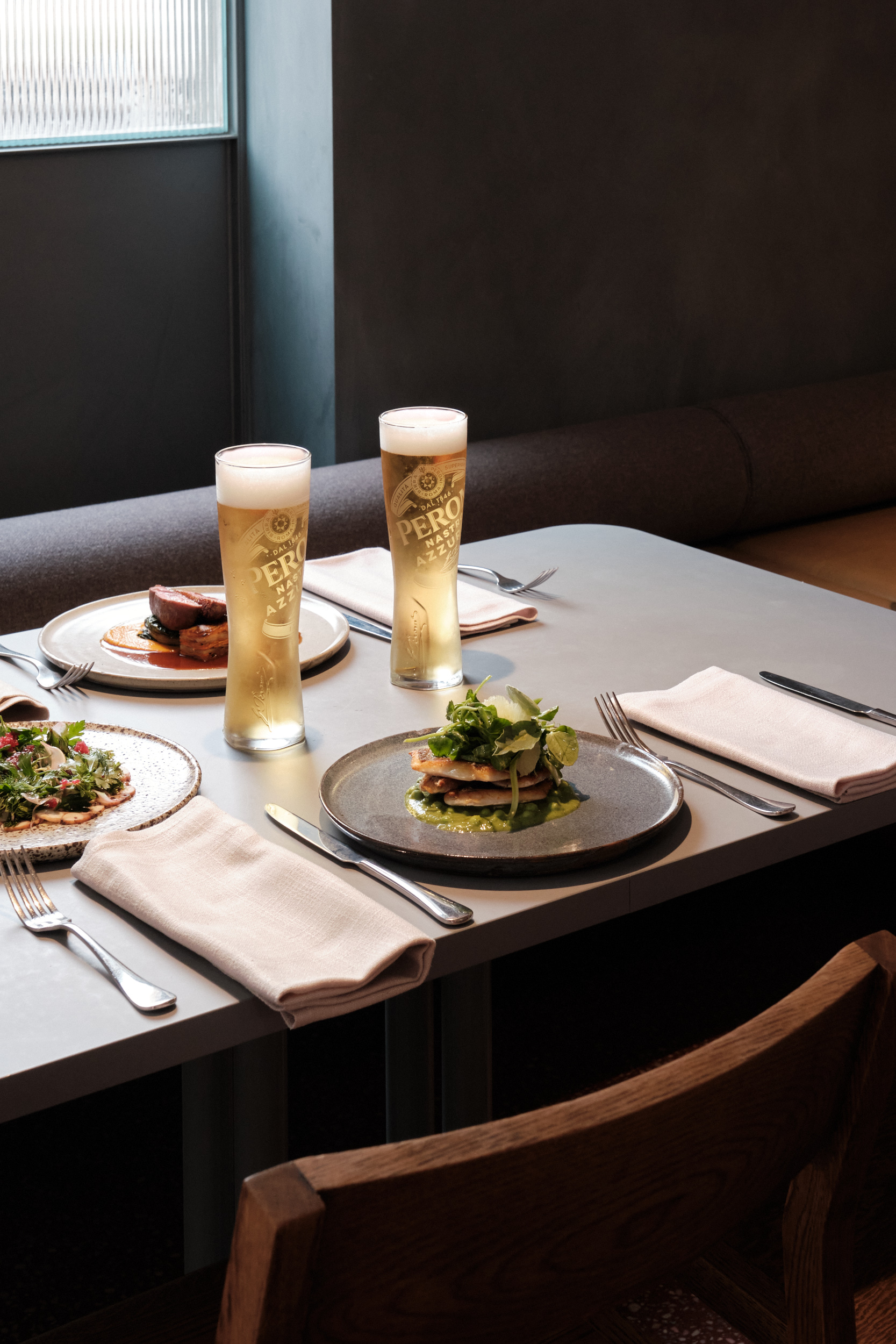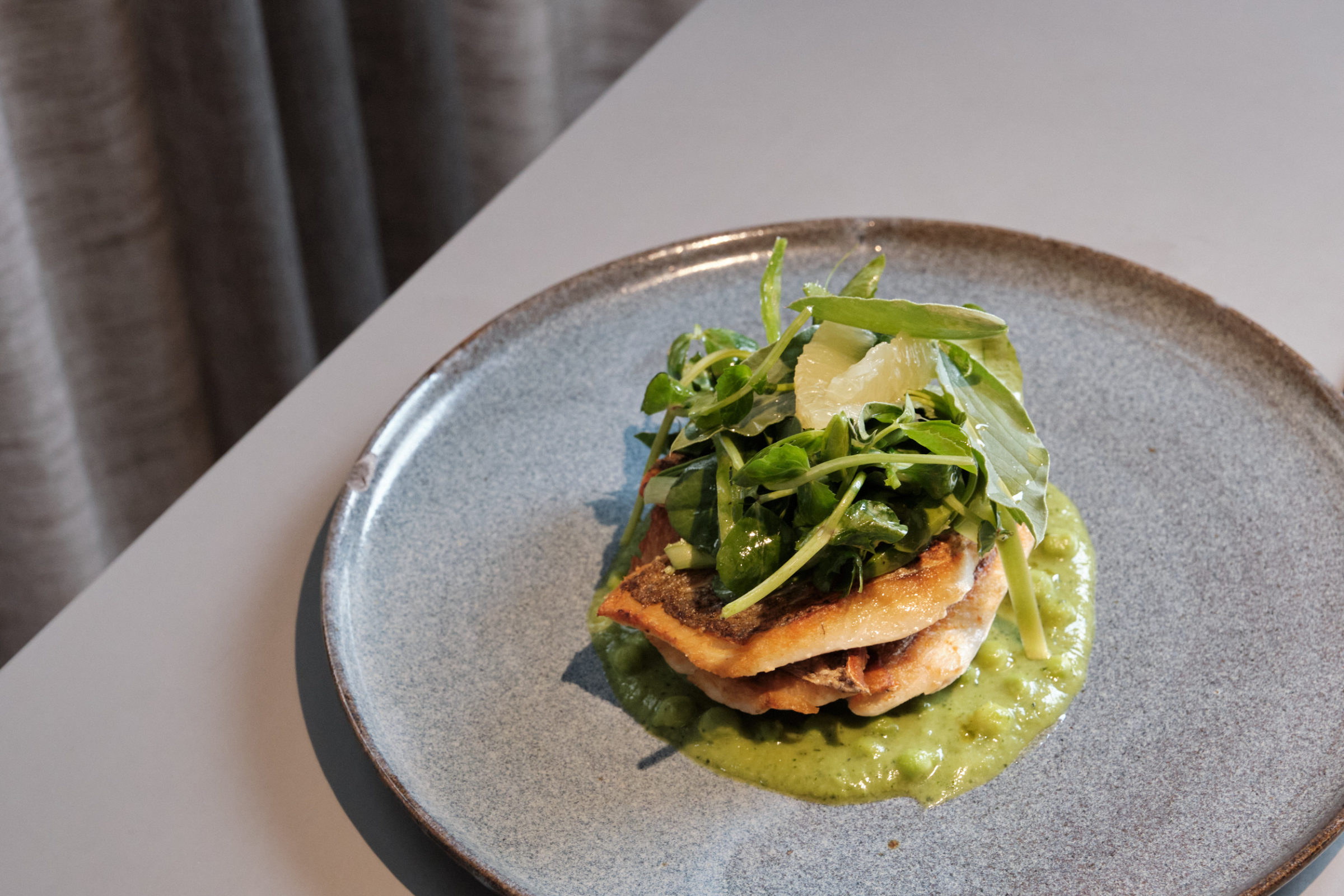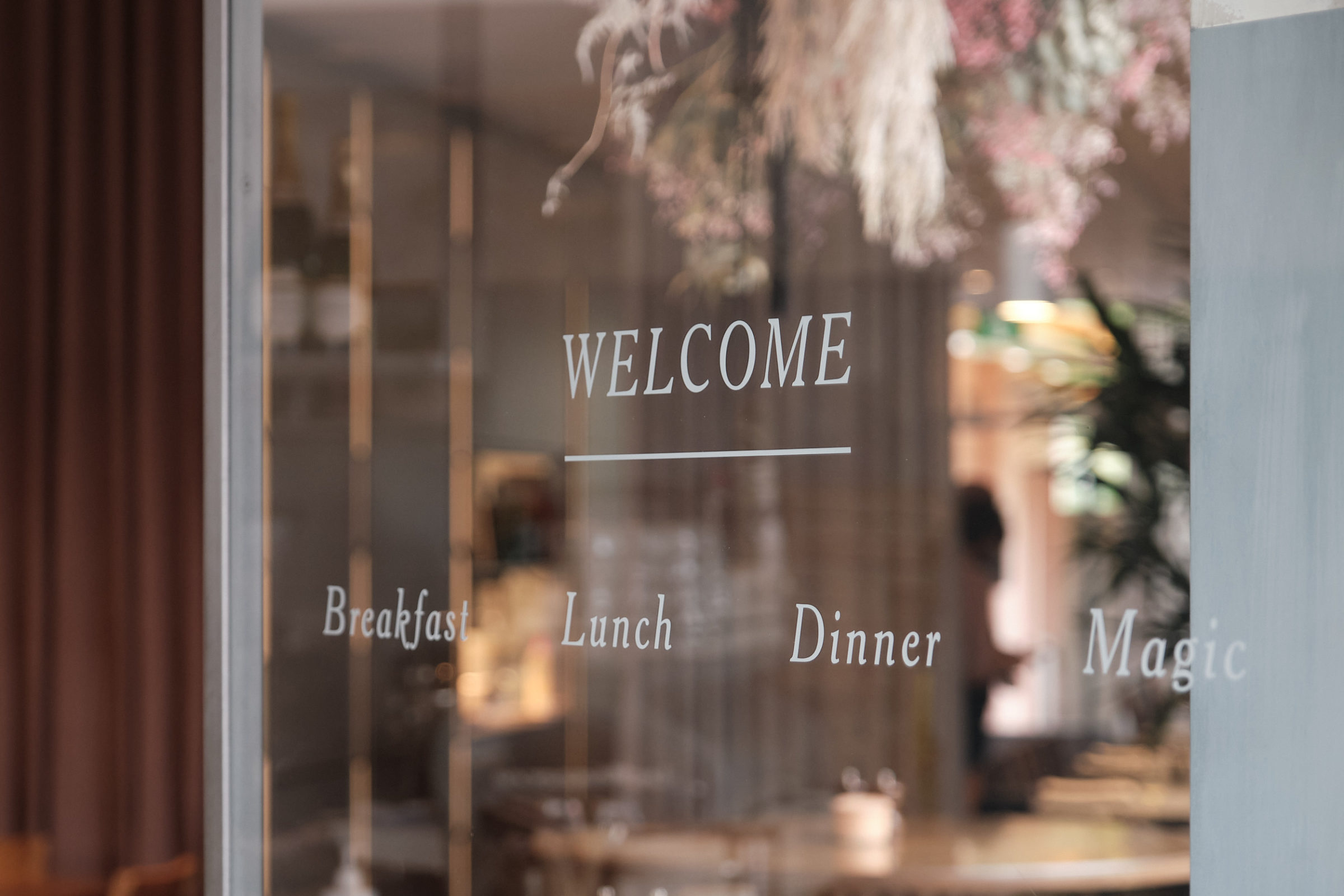 Tell us about the interior design of the space and the distinctive visual identity of the venue.
The beautiful bare bones of the building gave us timeless grace, into which we injected contemporary warmth. Creative collaborator and graphic designer Andrew Ashton added curiosity with hand-applied murals and signwriting to the façade, through to illustrated menus drawing on 1880 sketches. Interior designer Megan Hounslow created a venue that seamlessly merges a bustling day cafe that's flooded in natural light and has a vibrant atmosphere, with a moody and warm night bistro, rich with luxurious drapery, textures and atmospheric lighting. Design elements, materials and furniture were meticulously sourced from local craftspeople. Made with love, that enthusiasm radiates in every detail from the leadlight to the clay pendant lamps, crockery, and custom-crafted chairs and tables.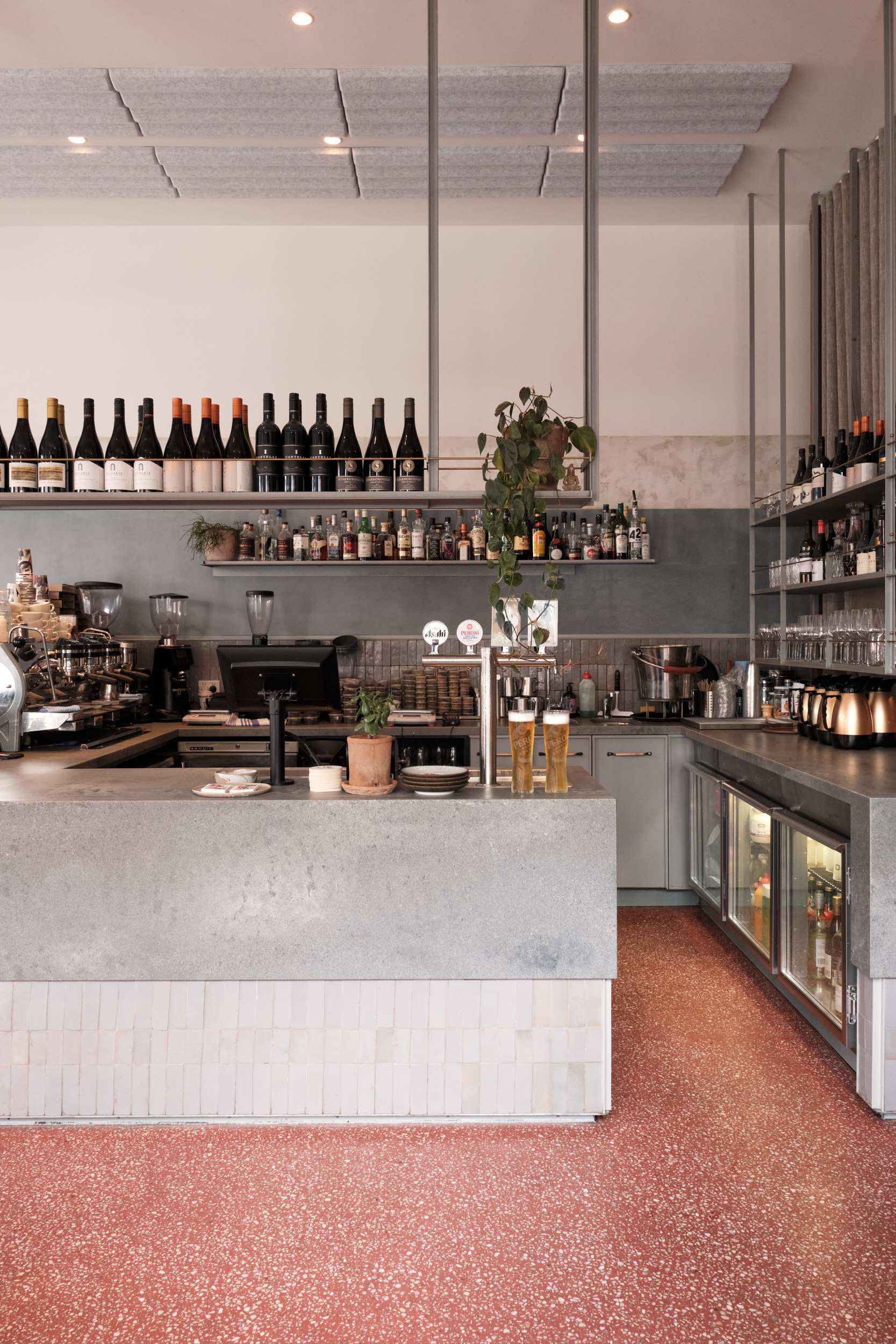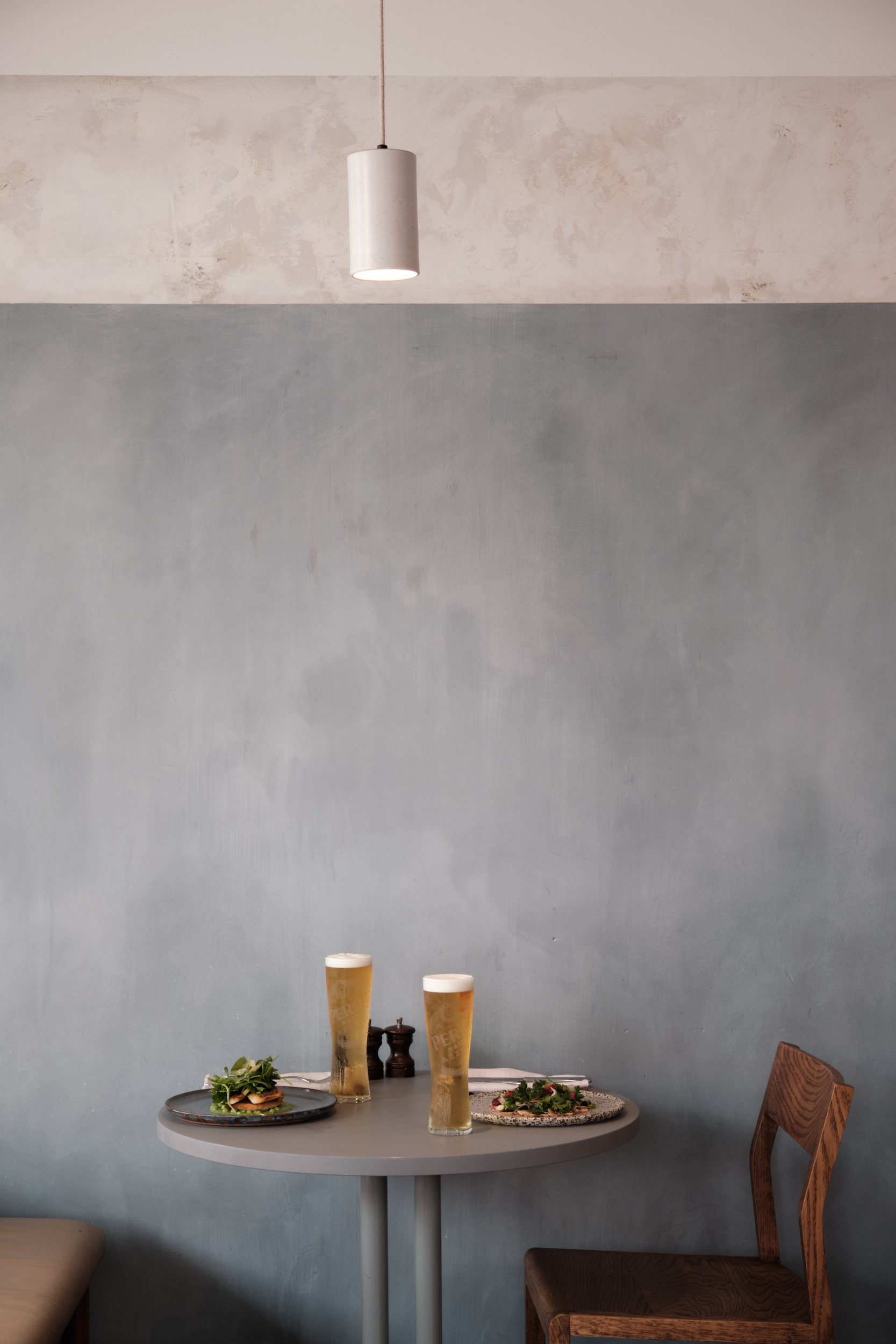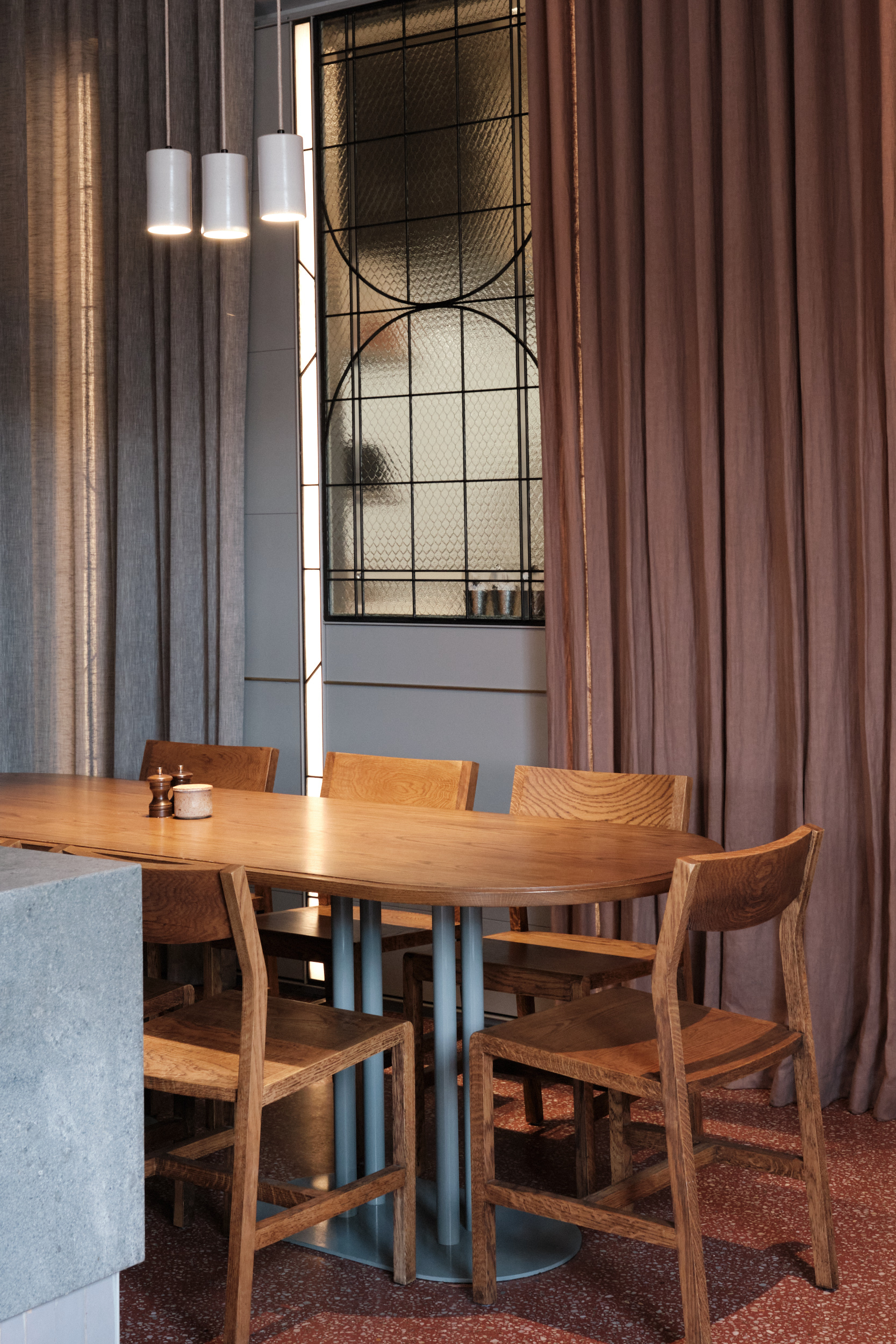 What's the neighbourhood surrounding Carter Lovett like? Does the restaurant attract mostly locals or visitors?
Carter Lovett is undoubtedly a local favourite—situated in the heartland of Elsternwick, along the suburb's major shopping vein, Glen Huntly Road. The design and reputation of the owners (Jim Marinis, Brett Hobbs, Lachlan Williams and myself) pull people from all corners of Melbourne and beyond, but CL was built and designed for the community.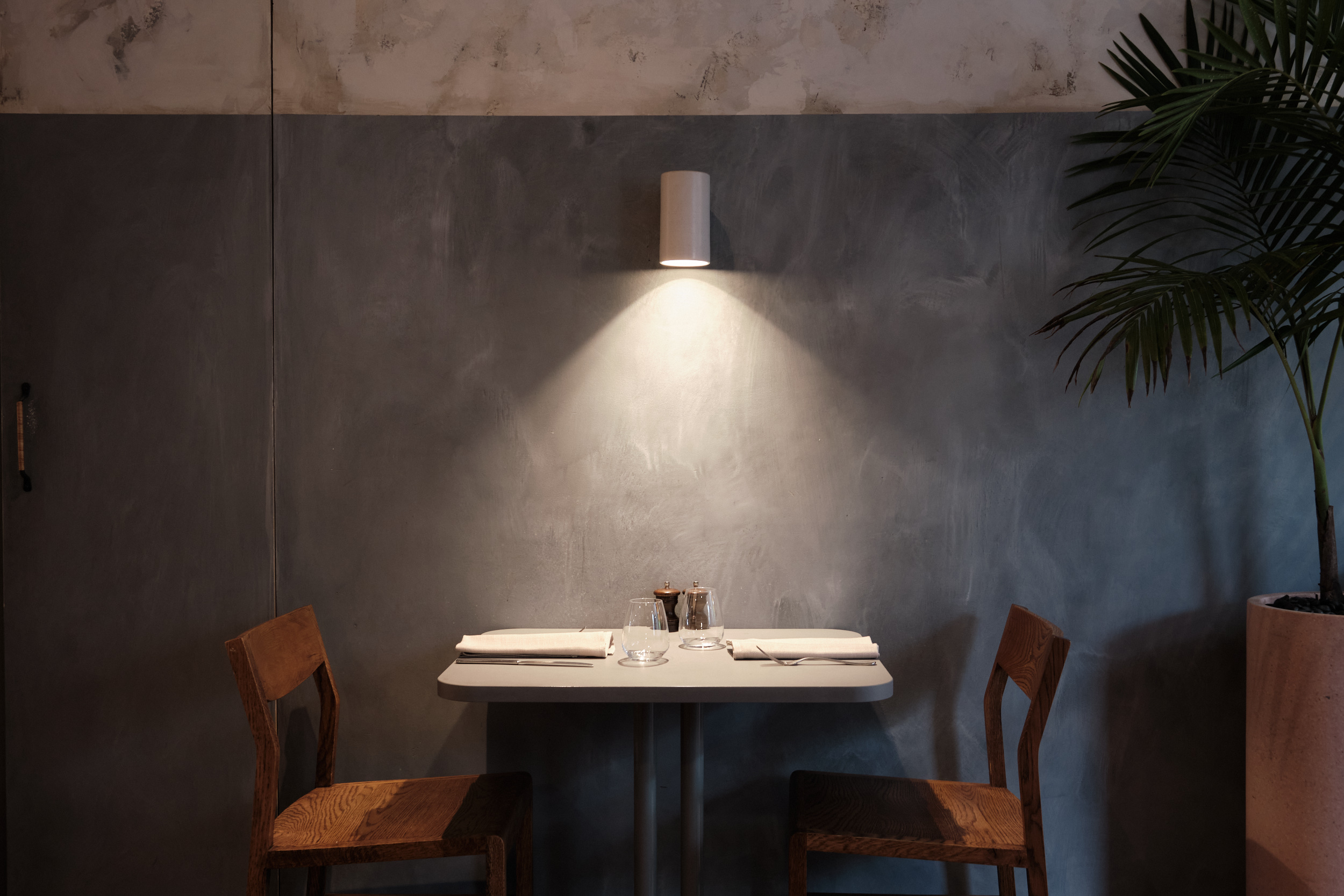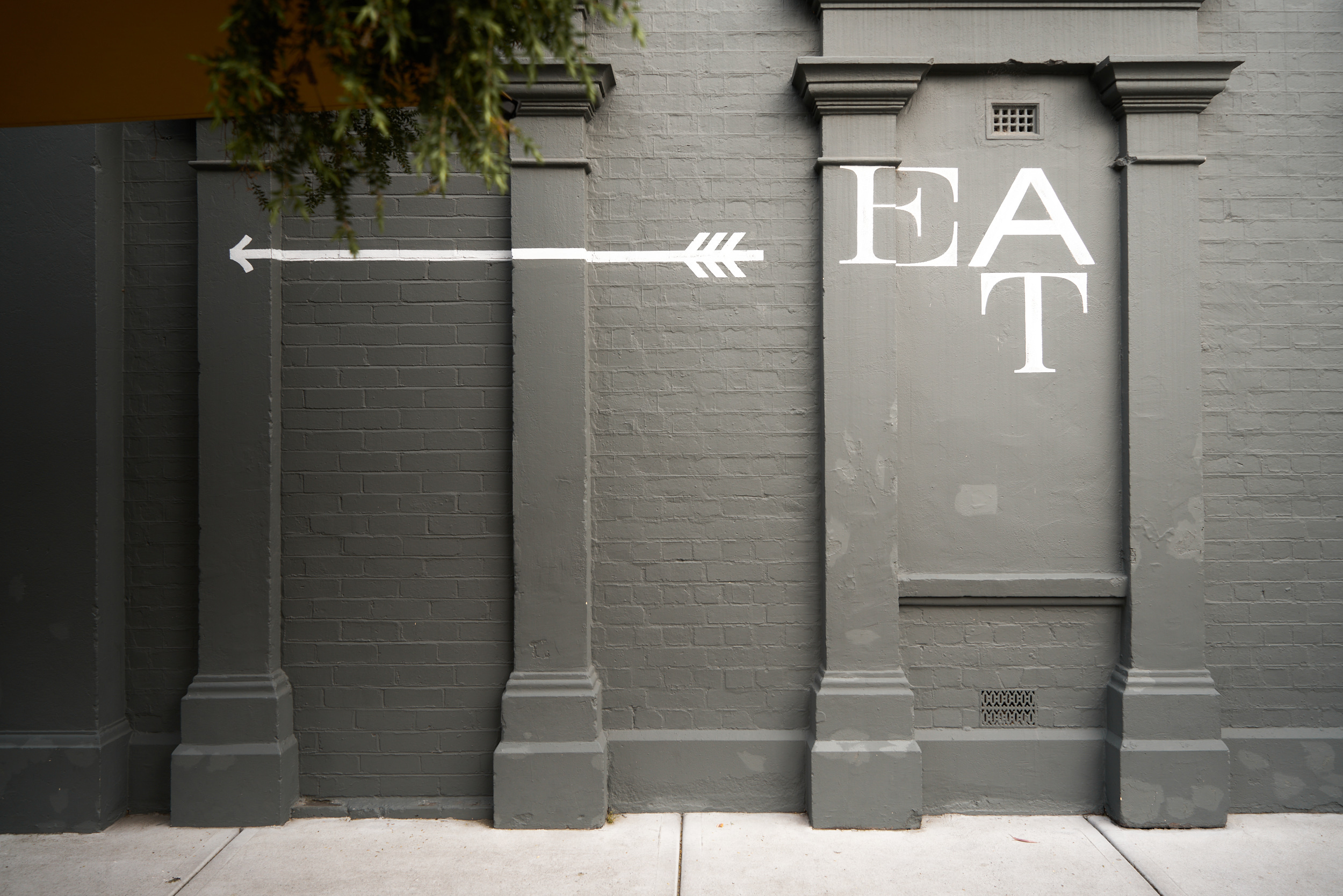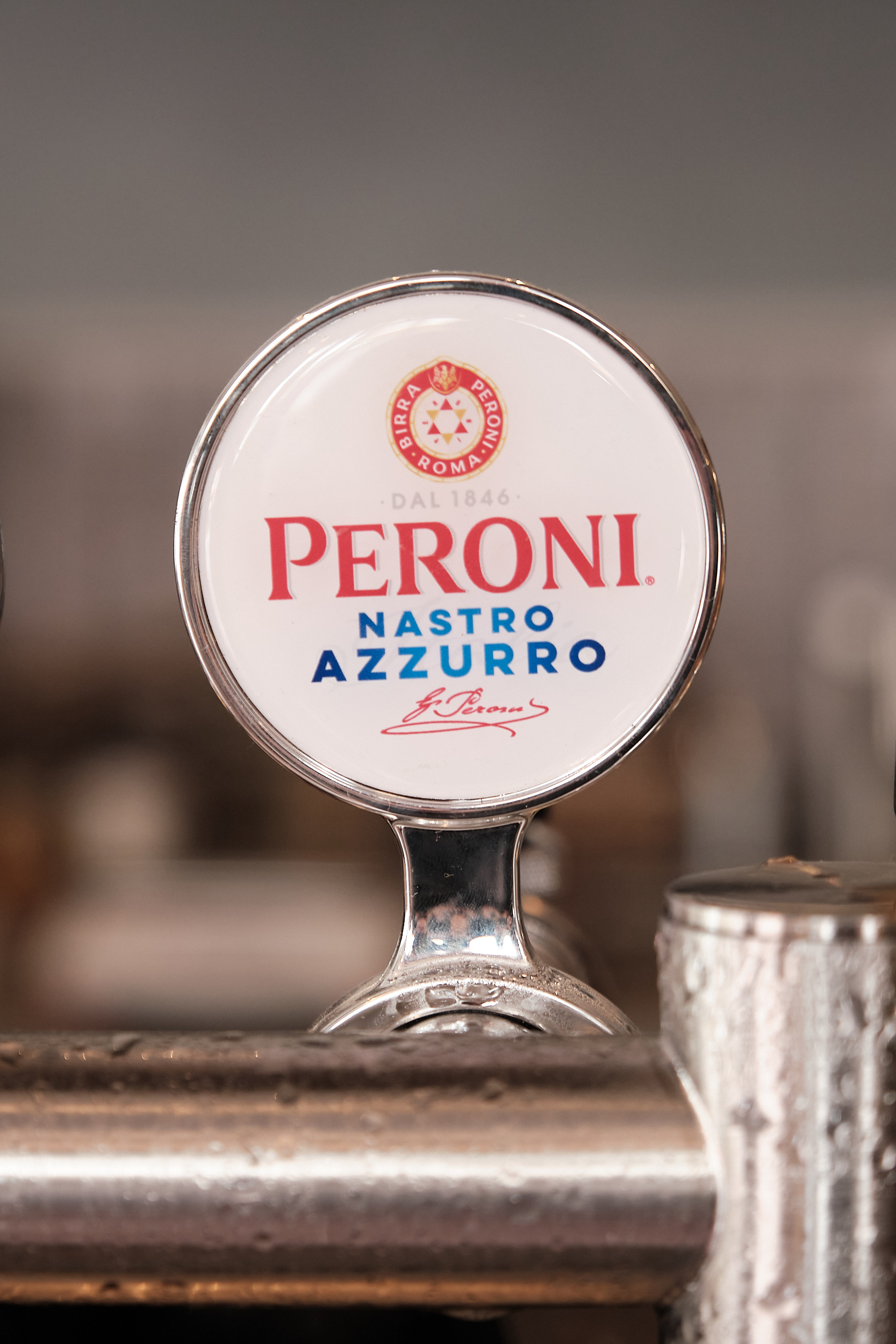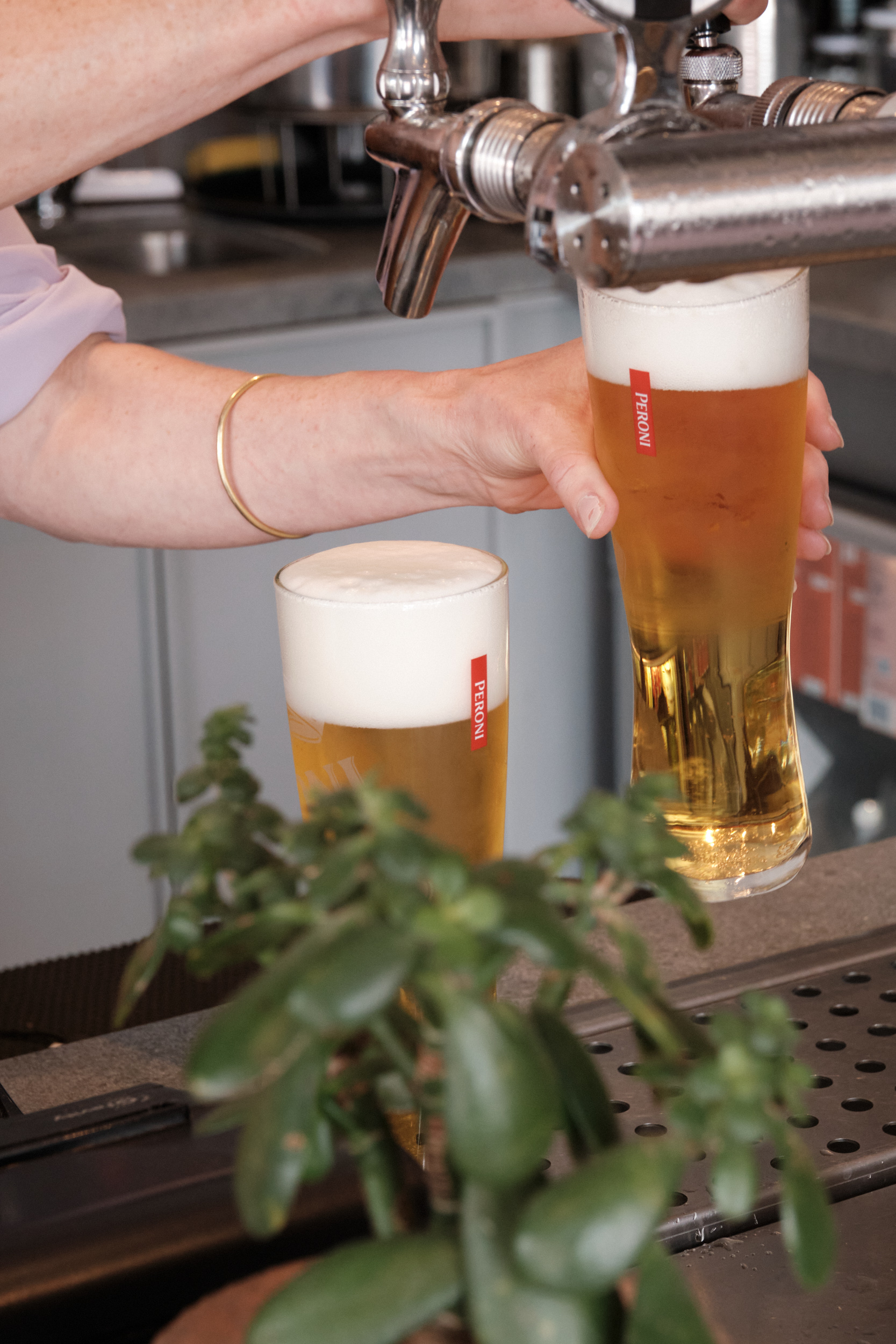 What's the menu inspired by and what gives it its unique flair?
In designing the menu, we went back to our country origins and wanted to deliver food that was stunning in its quality and technique but delivered a beautiful warmth and nostalgia in its sentiment. Dishes are always seasonal and the menu changes depending on what ingredients are in season. Many ingredients are supplied by forages, small growers, heirloom produces, etc.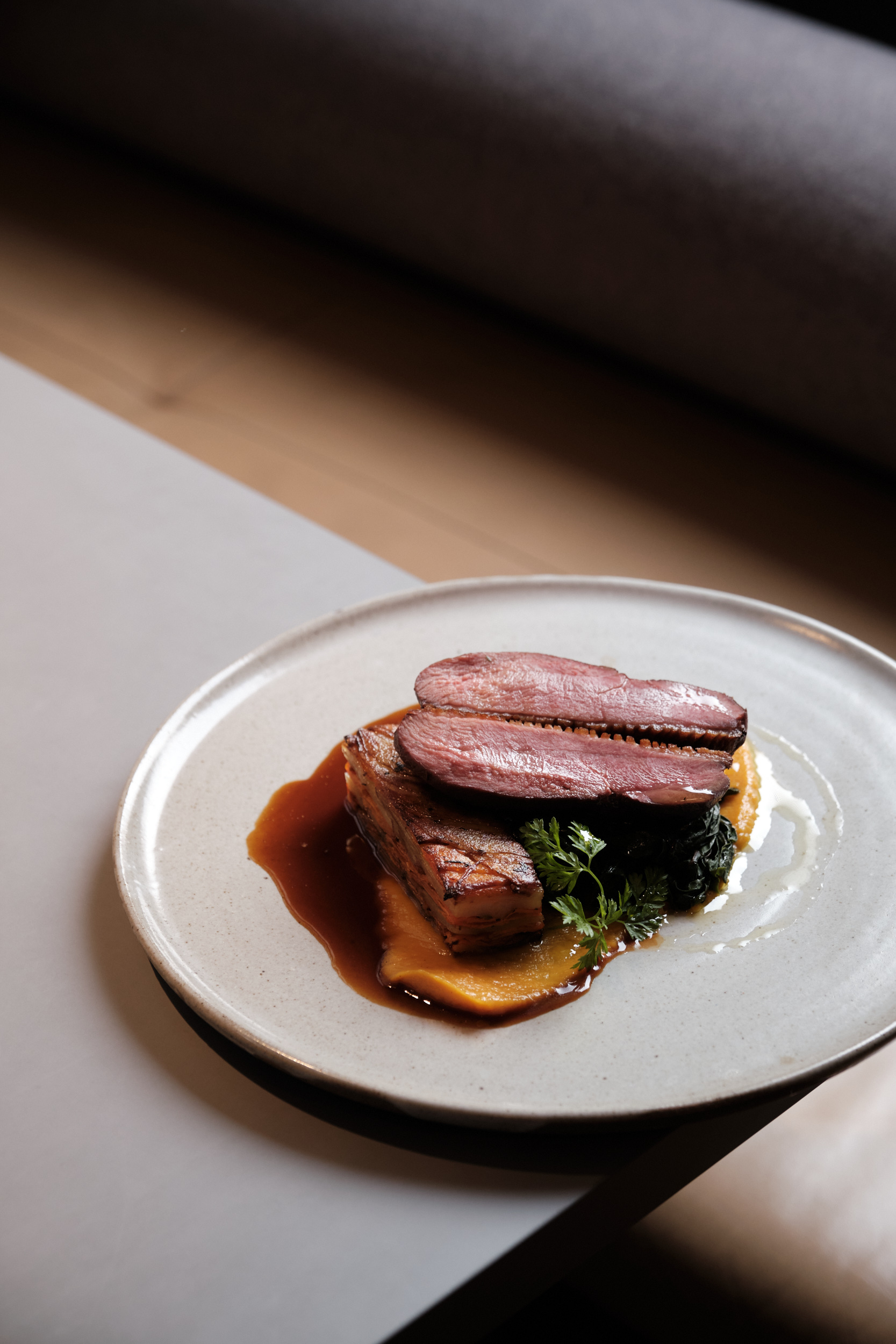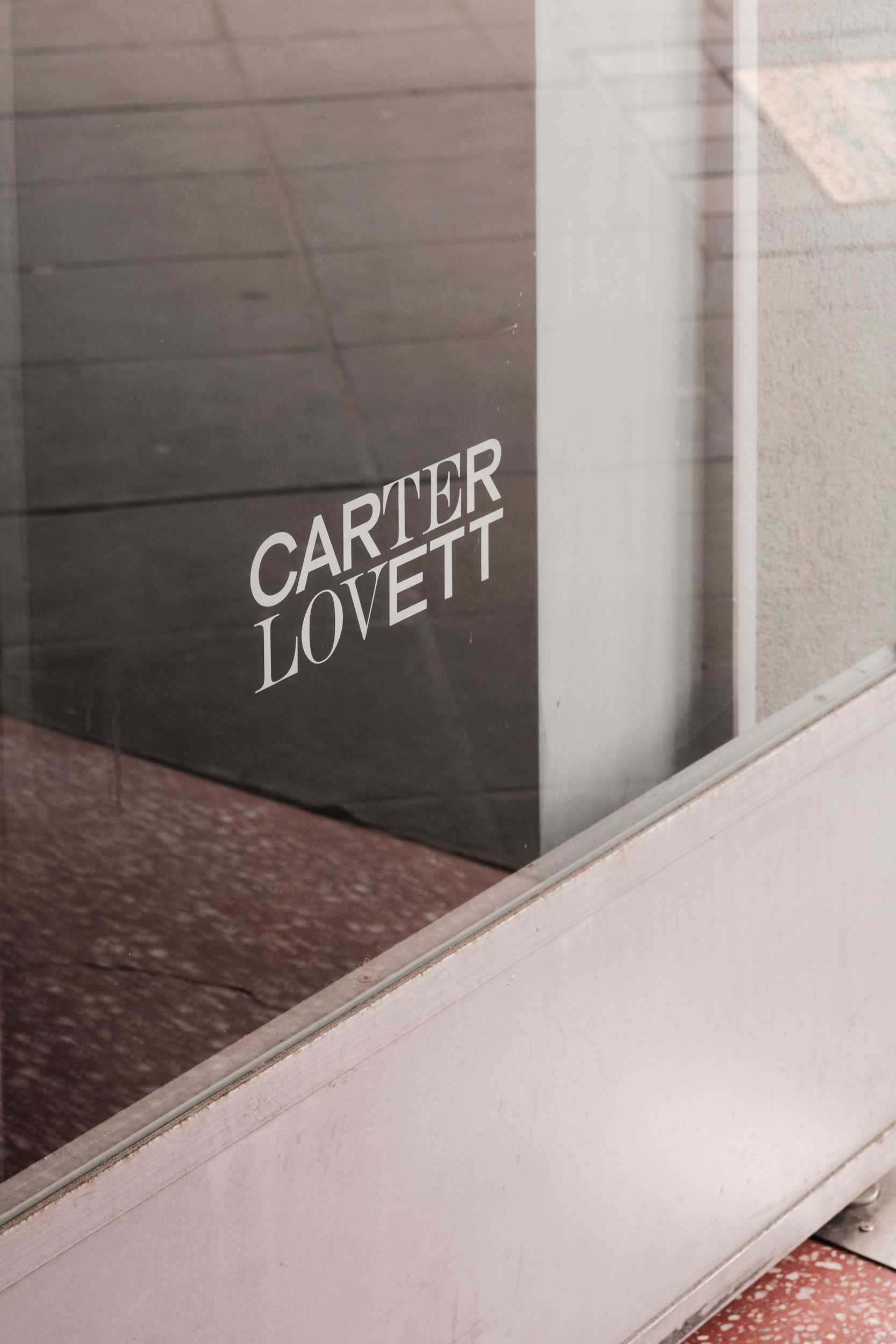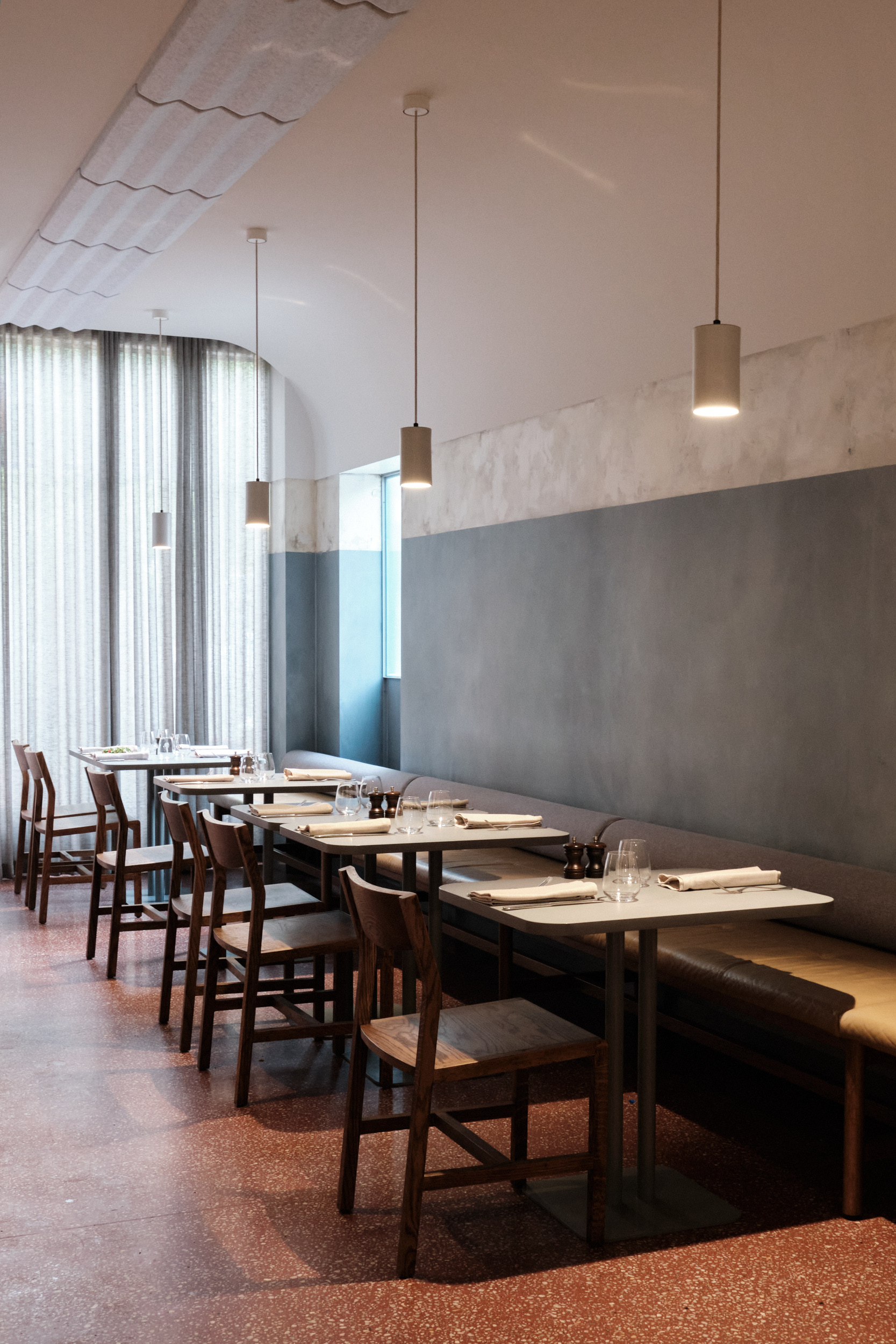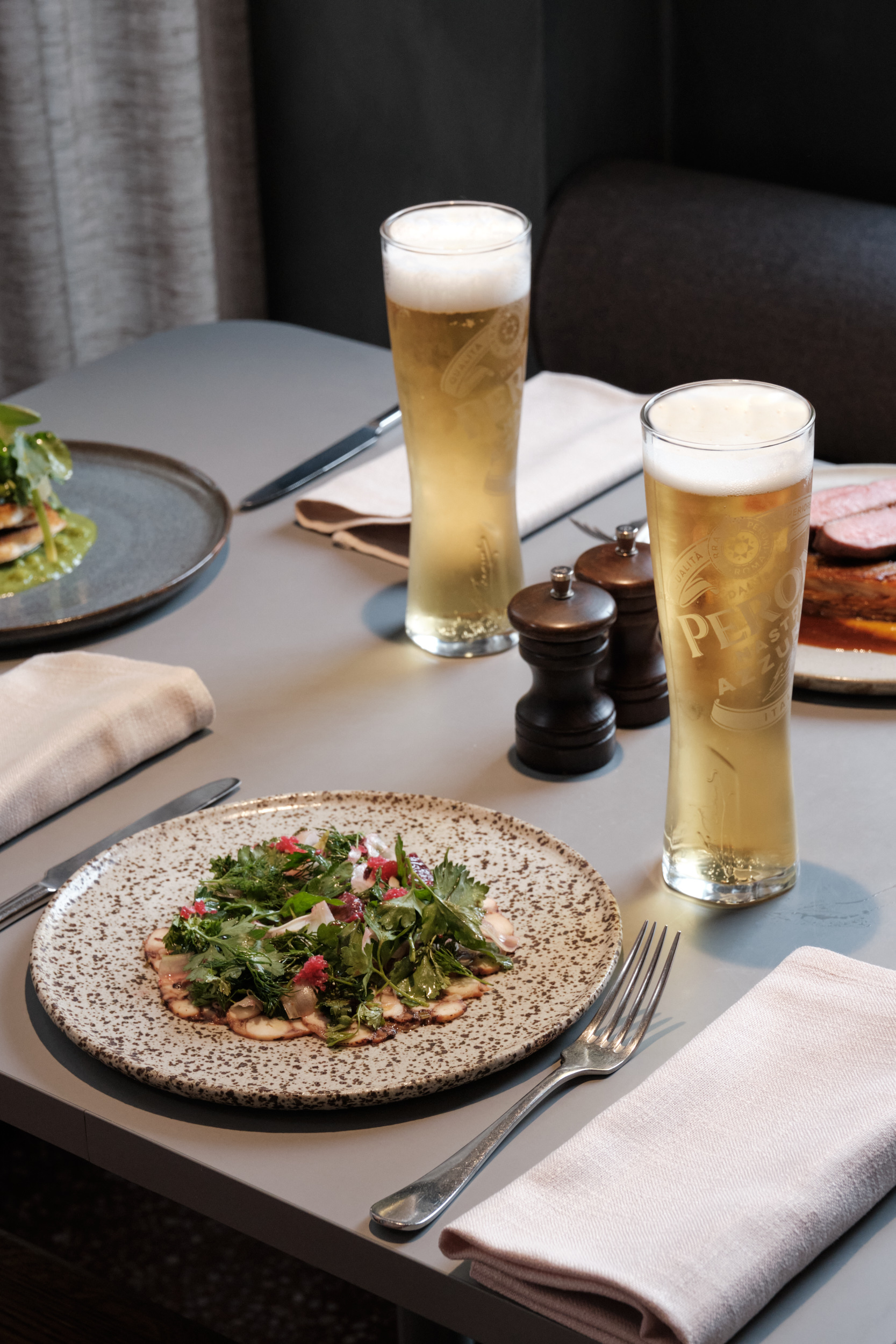 What are some of the stand-out dishes or creative ingredients?
We are known for our seafood and grill section for our night service. In particular, the Goldband Snapper fillet with pea and mint veloute and spring salad. Our Octopus terrine is unique—served with finger lime, blood orange, wild fennel, herbs and a zingy citrus dressing. During the day, the standout dish for brunch is braised ham hock Eggs Benedict—with silky hollandaise, classic English muffins, handmade potato hash and crispy pork crackle.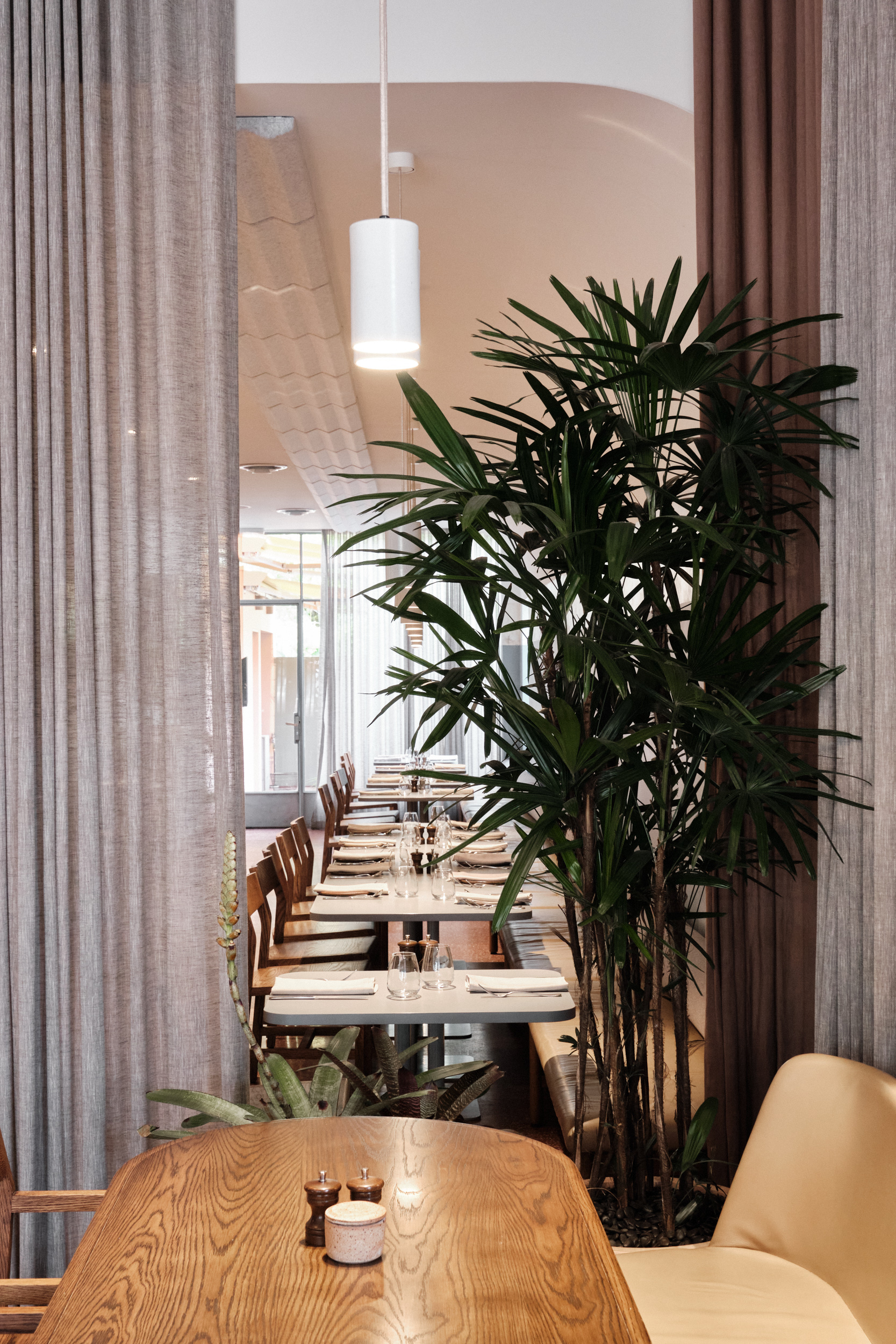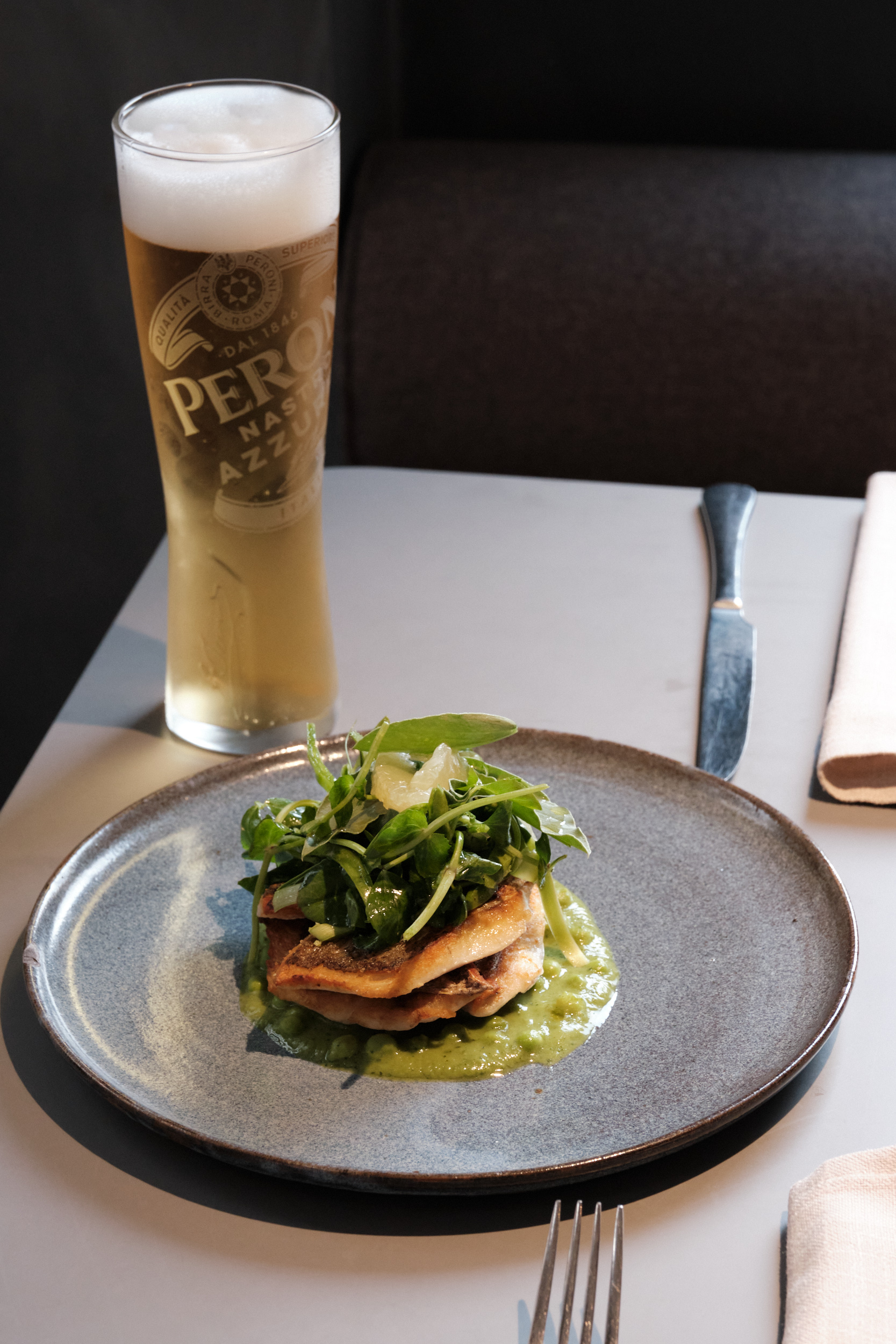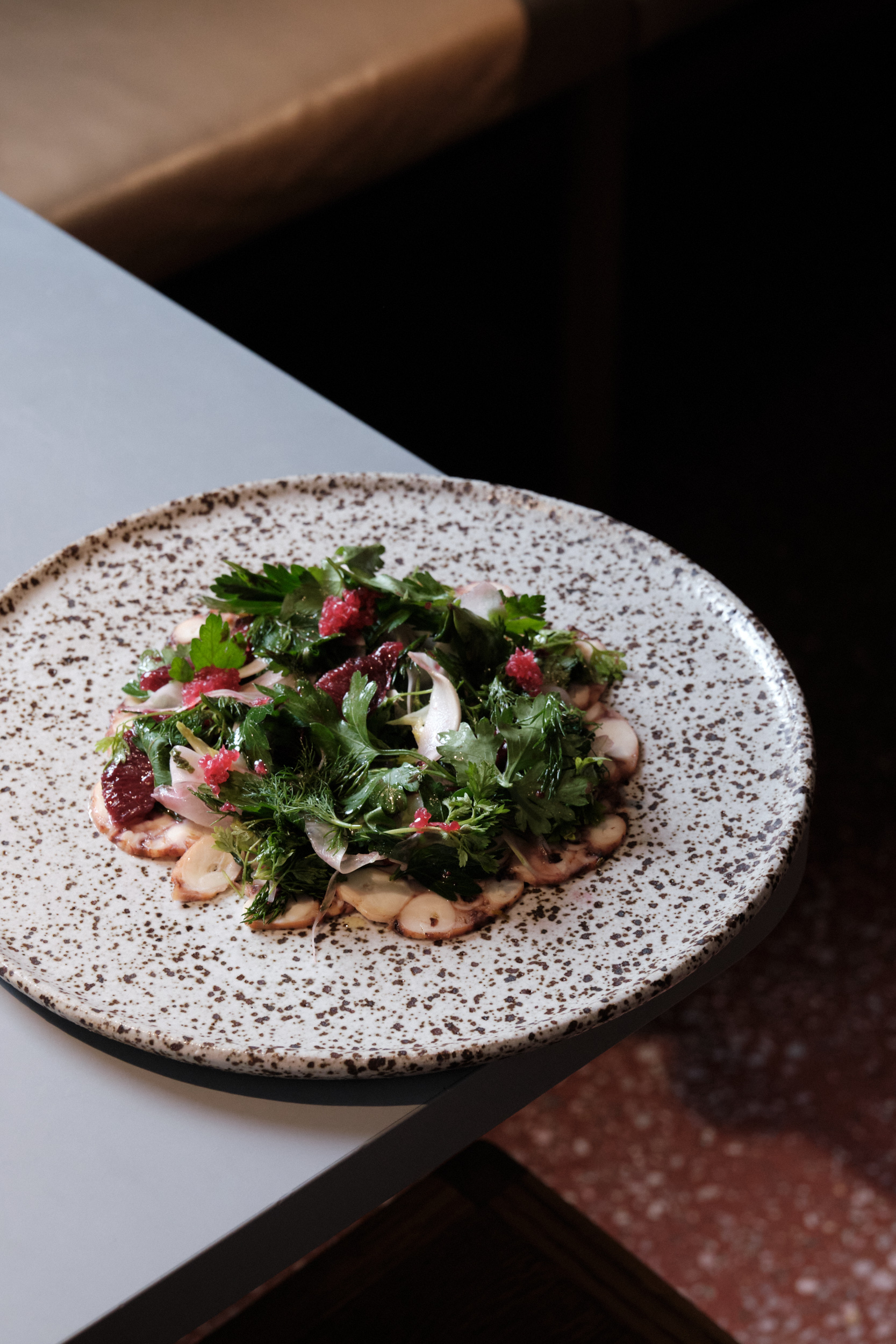 What drives your passion for running the restaurant and what do you love most about what you do?
Carter Lovett is an owner-operated family business. We continually strive to be better and to continue to grow and learn. Our team is our family and that quality and warmth of service shines through everything we do. We treat our customers as if every visit is a special occasion. It's about old school hospitality—we wanted to create a space where anyone and everyone feels welcome.