The considerable prestige attached to Western Australia's Margaret River region as one of Australia's most respected terroirs is without question. Not only is this stunning part of Australia home to one of the finest food and wine festivals in the country, but it has long been considered a year-round essential for discerning wine enthusiasts. Particularly those who desire a deeper look when it comes to exceptional fine wines.
Perhaps this is no more evident than when looking at Vasse Felix and their outstanding reputation for Cabernet Sauvignon. As the founding winery of the Margaret River wine region, established in 1967 by Dr Tom Cullity, the estate is amongst the most important and influential in Australian wine. 
To find out how to get the absolute best from Cabernet Sauvignon, Softer Volumes spoke with Vasse Felix's Estate Sommelier, Evan Gill, and Chief Winemaker, Virginia Willcock.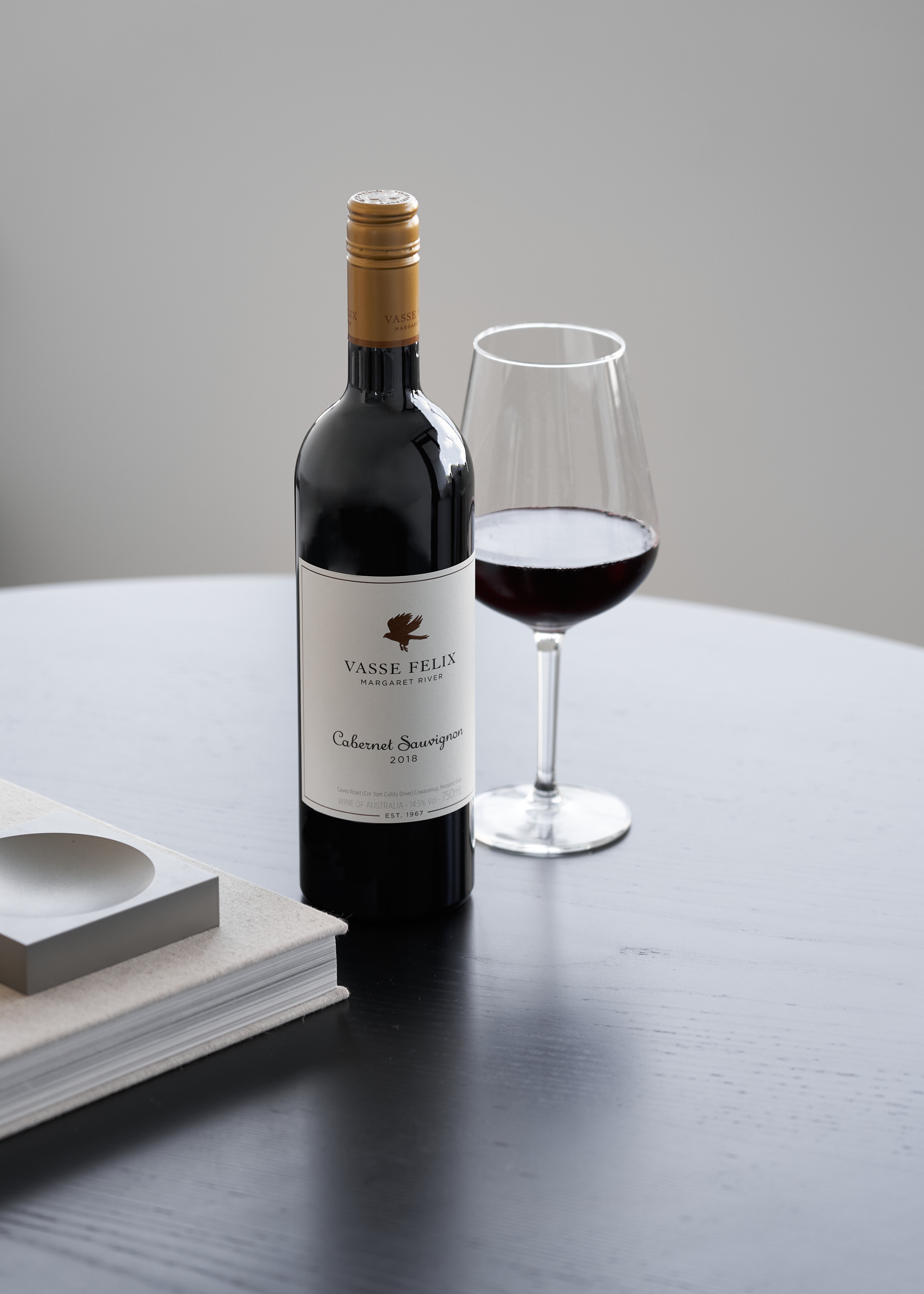 Tell us a little more about Margaret River's unique positioning for growing Cabernet Sauvignon.
Virginia Willcock: There are few places in the world that are ideal for ripening Cabernet Sauvignon, but Margaret River is without doubt one of them. The region is blessed with warm, dry, sunny summers that are tempered by the beautiful moderate cooling sea breeze off the Indian Ocean—quite possibly the cleanest cool breeze in the world due to the region's pristine isolation.
Our cabernet warms in the morning sun and is then cooled by the ocean breeze in the afternoon, allowing it to ripen slow and sunny, creating beautiful cabernet at any level. All our cabernet is grown within 14km of the ocean.
Would you say it cellars particularly well?
Evan Gill: Absolutely! Margaret River Cabernet Sauvignon has that rare quality of being enjoyable immediately on release while also cellaring incredibly well long term. Some wines (such as the Vasse Felix Cabernet Sauvignon and Tom Cullity Cabernet Sauvignon Malbec) have the ability to cellar for decades but are also incredible in their youth. It depends on the style of cabernet you like to drink.
For example, younger cabernets (2–8 years) are richer in primary fruit flavours such as blackcurrant, blackberry and olive, while older cabernets (15+ years) show more complex, often subtle tertiary characters (leather, tobacco leaf, cigar box and cured meat) and softened, succulent tannins.

Do you have any tips on what to look out for when collecting Margaret River Cabernet?
Evan Gill: Like any great wine, balance in youth is key. As is the quality of the tannin. I don't mind if the tannin is noticeably elevated when the wine is young; as long as it's high quality and balanced with other components such as acidity, body and of course the primary fruit flavour/aroma.
Which Margaret River vintages are drinking well right now?
Evan Gill: All of them! Margaret River's vintages have been amazingly consistent over the last 10+ years, but there are some nuances of vintage that do particularly stand out—specifically, the 2012, 2013 and 2014 vintages of both Cabernet Sauvignon and Chardonnay. In addition, our new release 2018 is almost defying logic right now, it's so good—power and complexity combined with succulence and incredible fruit depth.

Is there a particular style of glass you'd recommend for cabernet?
Evan Gill: Generally a glass with a large bowl that tapers slightly towards the rim. This will allow enough space for a great, expressive cabernet to really open up.
However, if you're digging into the dark corners of your cellar and opening a wine with a lot of age (say 30+ years), then I would actually recommend a slightly smaller glass to ensure the wine (which may be becoming a little delicate) has access to some oxygen but not so much that it fades away too quickly.
Here at the Estate, we like to use Gabriel-Glas for certain tastings as we find them very well suited to both Cabernet Sauvignon and Chardonnay wines. We also use a mix of Stölzle, Plumm and Riedel in the Cellar Door and Restaurant.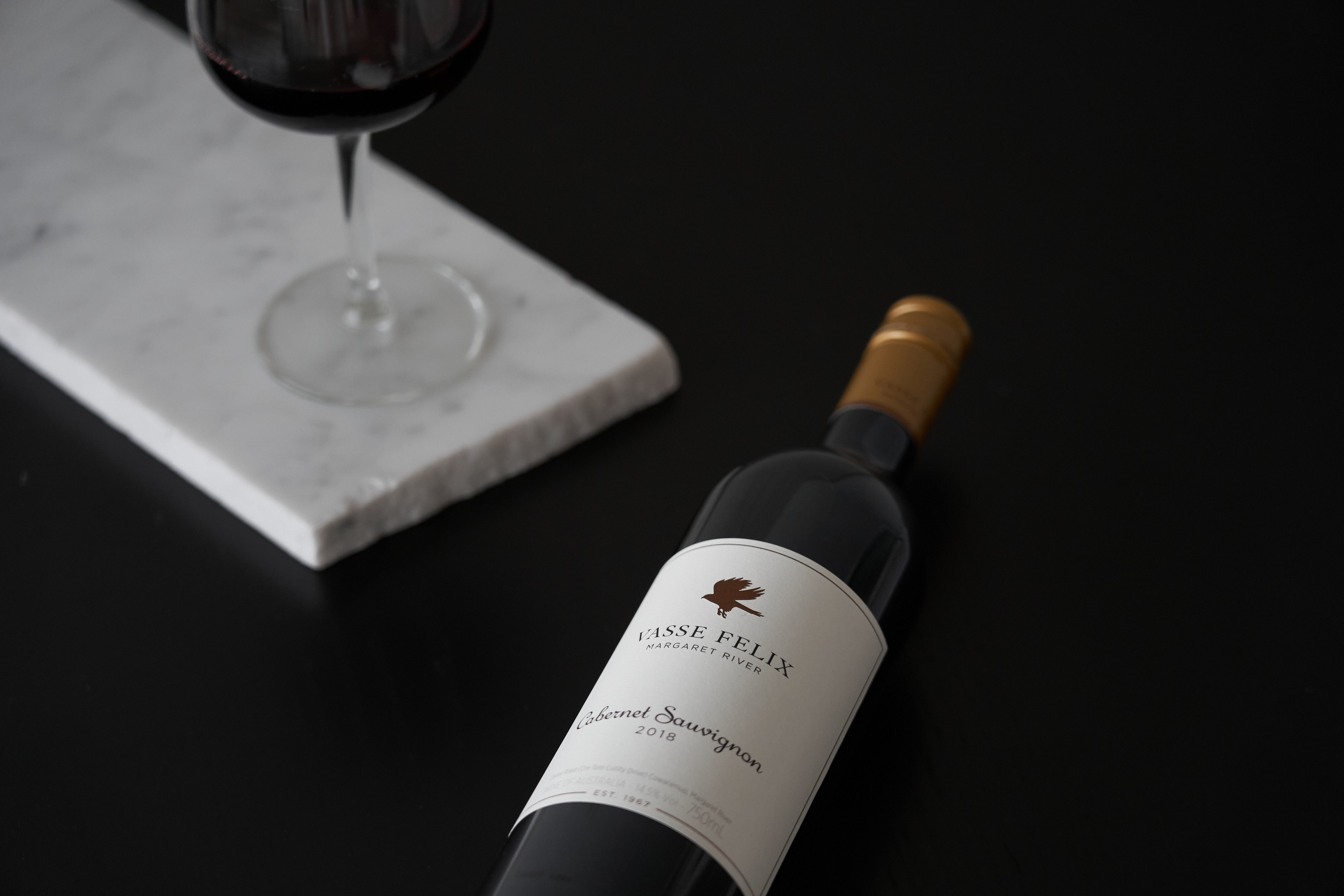 Cellaring Cabernet
If you don't want to drink the wine straight away and you'd like to nurture its growth, consider cellaring. The ideal scenario is that you have a cool, dry cellar underneath the house but if that isn't the case, it's perfectly fine to use a dark cupboard or even the original box the wine was packaged in. What you want to aim for is the temperature to be constant at about 12 to 16°C year-round. You also want to avoid exposing the wine to any sudden vibrations, so other ideal ways to cellar your cabernet is in an inexpensive wine cabinet, or even a purpose-built, thermo-controller wine fridge.
Cabernet is known to last a very long time. A Vasse Felix Cabernet can generally be aged for over 25 years, yet is still beautiful to drink younger, as varying flavours can be achieved with different maturities to match your personal taste, as Evan explained above.

Decanting Aged Cabernets
For the ultimate wine experience, the decanting process will allow oxygen to mingle with the aroma, tannins, and alcoholic components that have been compacted in an aged (10 years or older) wine bottle.
The team at Vasse Felix suggest standing aged wines upright for at least 8 hours before starting the decanting process. This is so the sediment, which accumulates near the top of the bottle of an aged wine, falls to the bottom. Then it's a matter of selecting clean, polished, and odourless glassware and, if need be, clearing away any leftover cork or sediment from inside the bottle neck (use a cloth, not a paper towel) before pouring.
Pouring the wine slowly across the opening of the decanter will allow more oxygen interaction, which springs these characteristics to life. You want to be steady to allow for a consistent stream without any bubbling. Stop pouring when the sediment reaches the neck of the bottle.
You may ask yourself, how do you actually see the sediment before it can escape the bottle? Placing something white underneath the bottle to help with visibility can do the trick, or even placing a candle underneath as per tradition.
Finally, remember to leave time to let the wine breathe once it's in the decanter, then enjoy!