With a recent shift in how people work globally—brought forth by the pandemic—the demands on the modern office have changed. There's now a greater need for versatile and flexible spaces that foster collaboration and aid in workspace allocation. Passport by Herman Miller is an innovative new solution that provides a flexible workspace which can be customised to suit a wide range of modern workstyles. Designed to be portable and easy to use, Passport is a personal work table that's ideal for hybrid work where agile furniture offers the ability to transform any location into a functional workspace.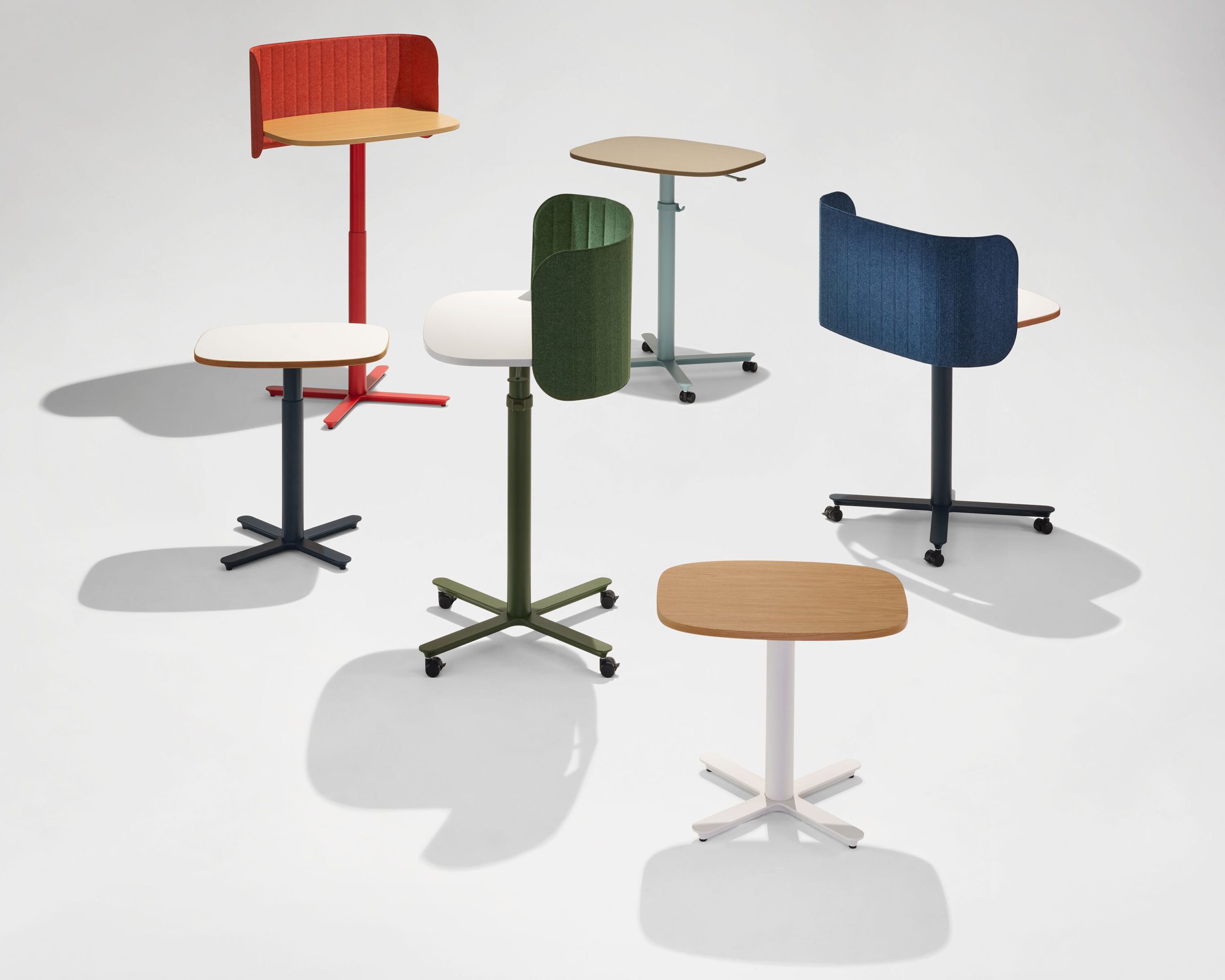 Passport's untethered height-adjustable design allows users to move the table wherever they need it, and the single-column base and lightweight build make it effortless to pull up to wherever they're working. This creates an instant workspace that is customised to the user's needs. The intuitive lever on the table allows for smooth adjustment of the height, giving users the flexibility to work in different postures, from sitting to standing. Available in two sizes, the small and large Passport Work Tables have 12-inch and 18-inch height-adjustment ranges respectively, making it easy to find the perfect height for optimal comfort.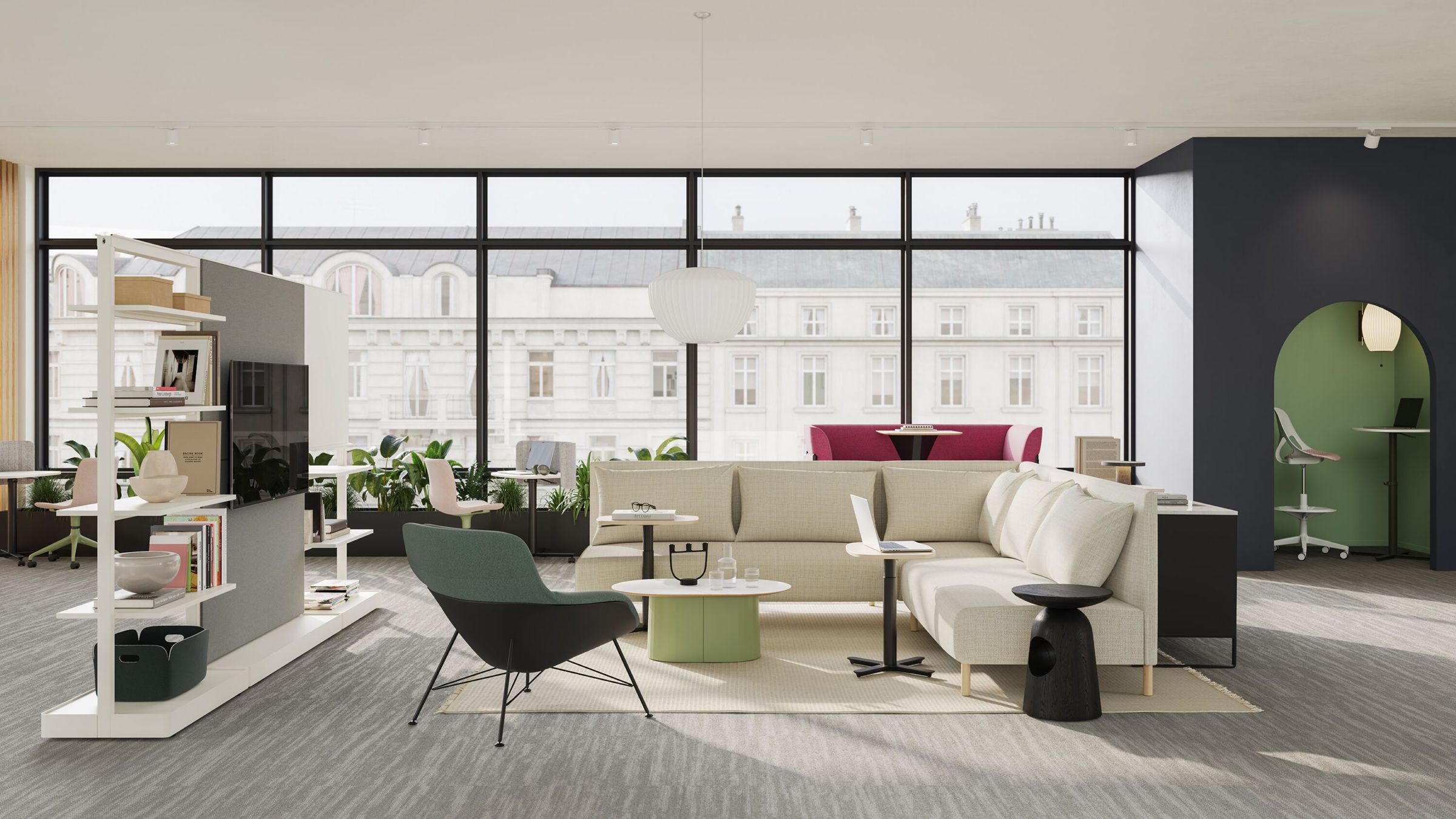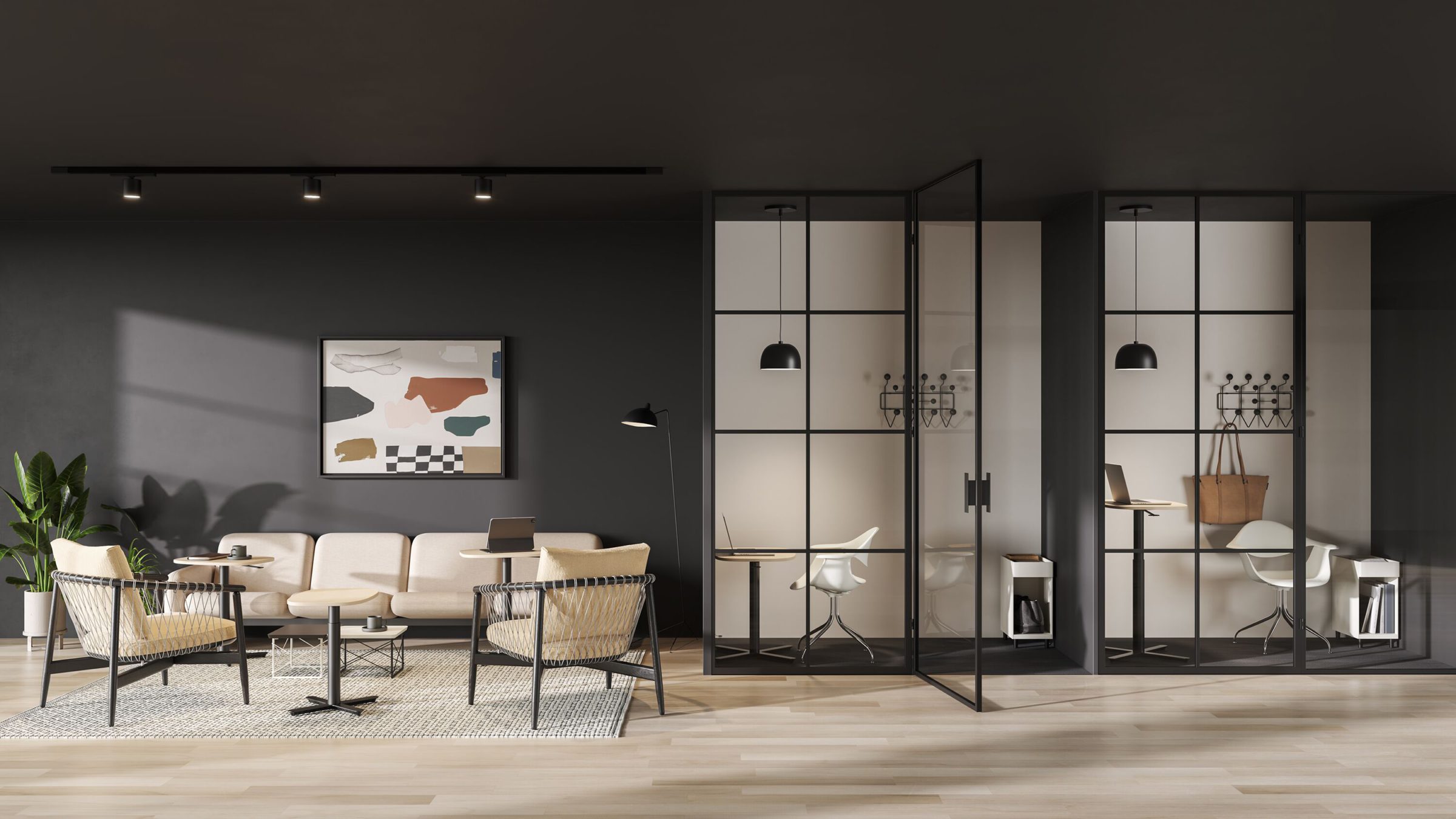 Despite Passport's small size, this solution from Herman Miller aims to provide users with everything they need to work effectively. The table offers enough surface space for essentials, such as a laptop, notebook, and your favourite beverage. The table's compact design makes it perfect for small spaces, without compromising on functionality. To further enhance and customise Passport, optional bag hooks and screens are also available. These accessories make it easy to store bags or hang other essentials and provide privacy for a more focused workspace without increasing the table's footprint.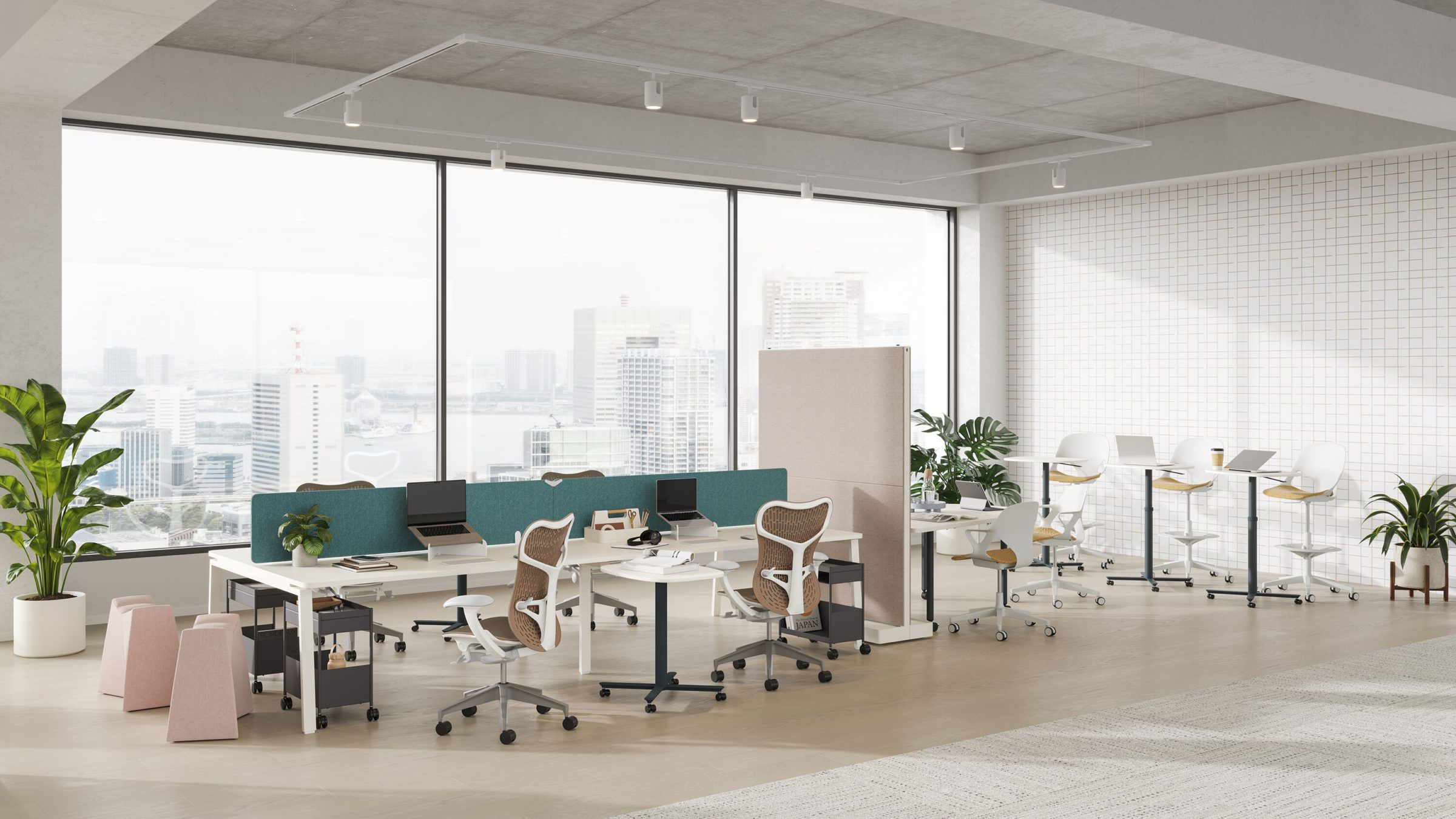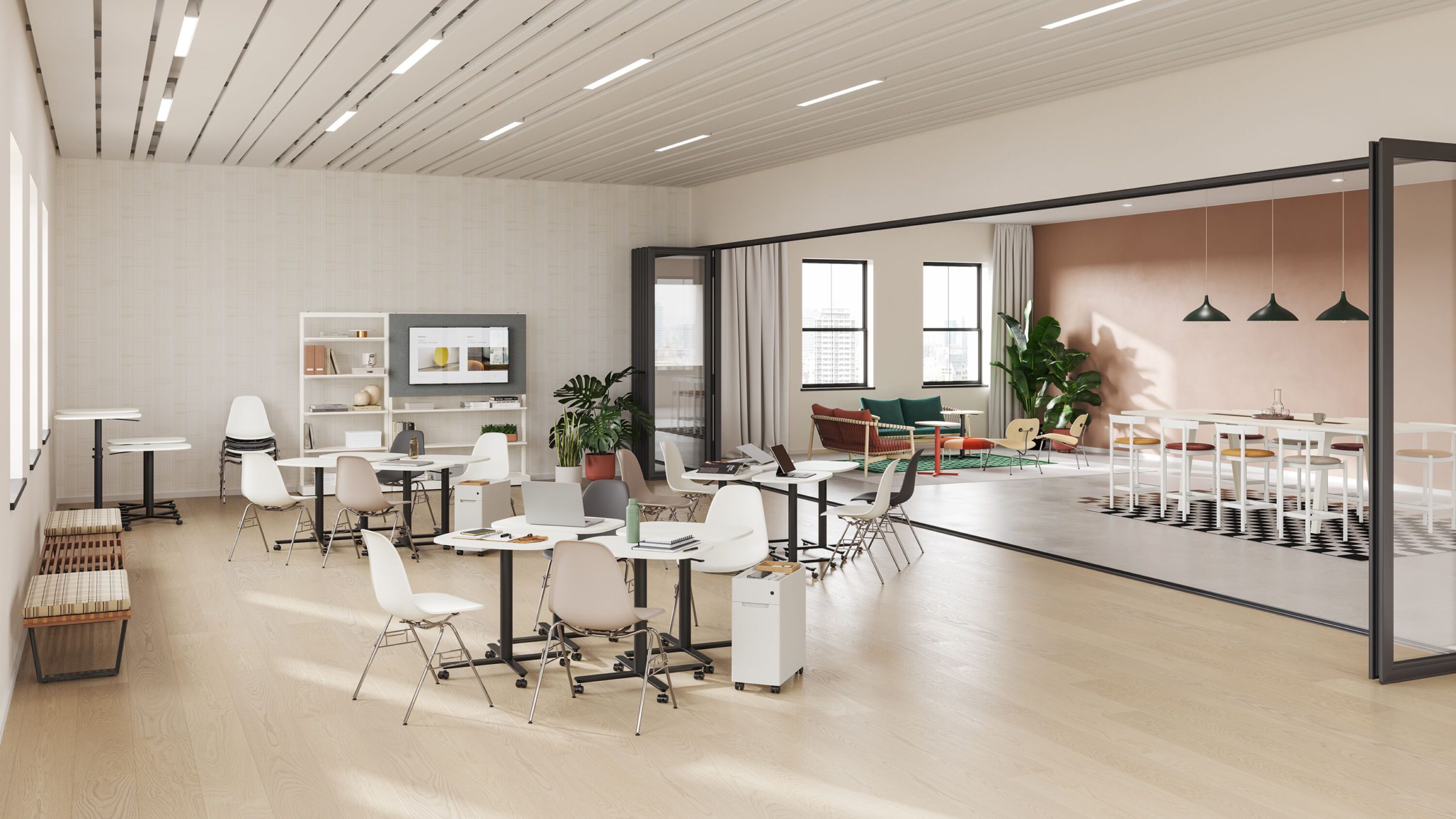 Herman Miller's Passport provides comfort and convenience in a rapidly changing work environment. Its compact size and ease of mobility make it an easy addition to places where people learn, collaborate, and work.