Tasmania may have been hidden in the shadows of more populous Australian states in the past, but more recently the island has emerged as one of the country's most exciting destinations. A complex cultural scene brimming with eccentricity, coupled with historic neighbourhoods, stunning natural vistas, and farm-fresh produce has come to define its capital of Hobart, and the surrounds are becoming equally as appealing. Softer Volumes picked up a MINI Countryman Hybrid to explore this rugged, isolated state, highlighting places to eat, drink and stay for those who want to experience some of the best Tasmania has to offer.
Eat & Drink
Pigeon Whole Bakers
Head to Pigeon Whole Bakers to sample some of the most beloved bread found in Tasmania. This intimate space, defined by crisp white walls and wooden accents, is ideal for a quick pit stop to browse the gleaming marble bar for freshly baked pastries such as a wild fennel and orange palmier.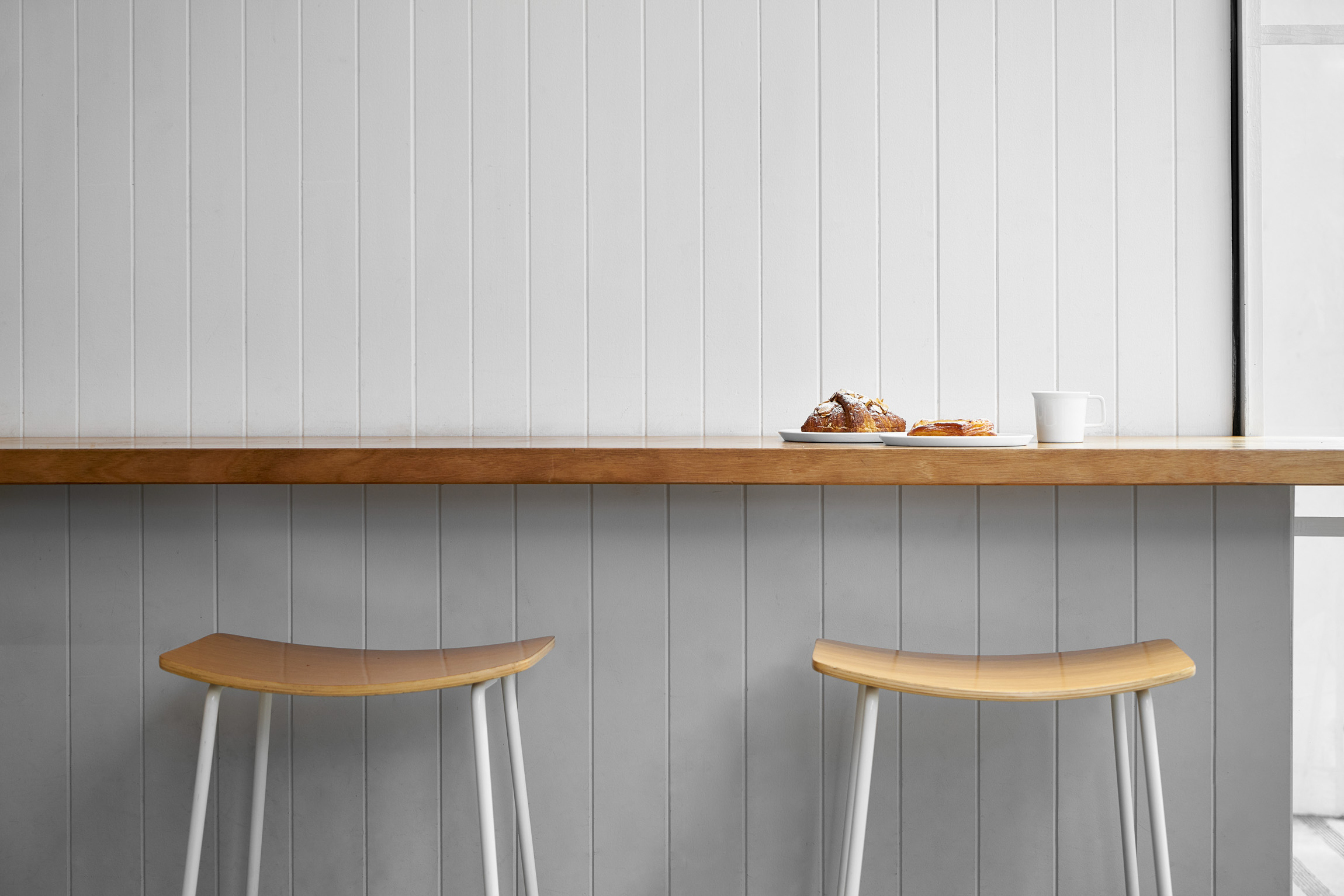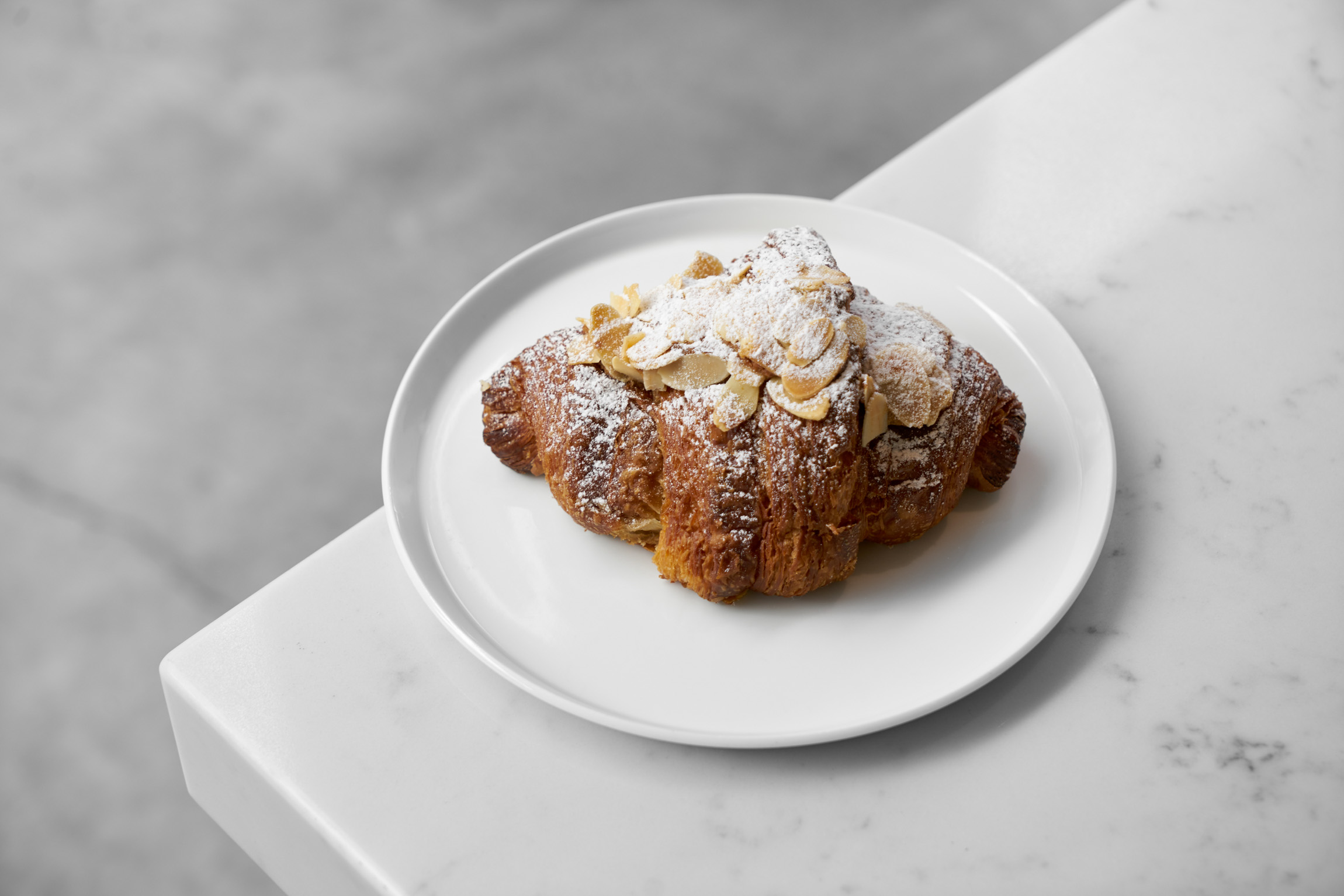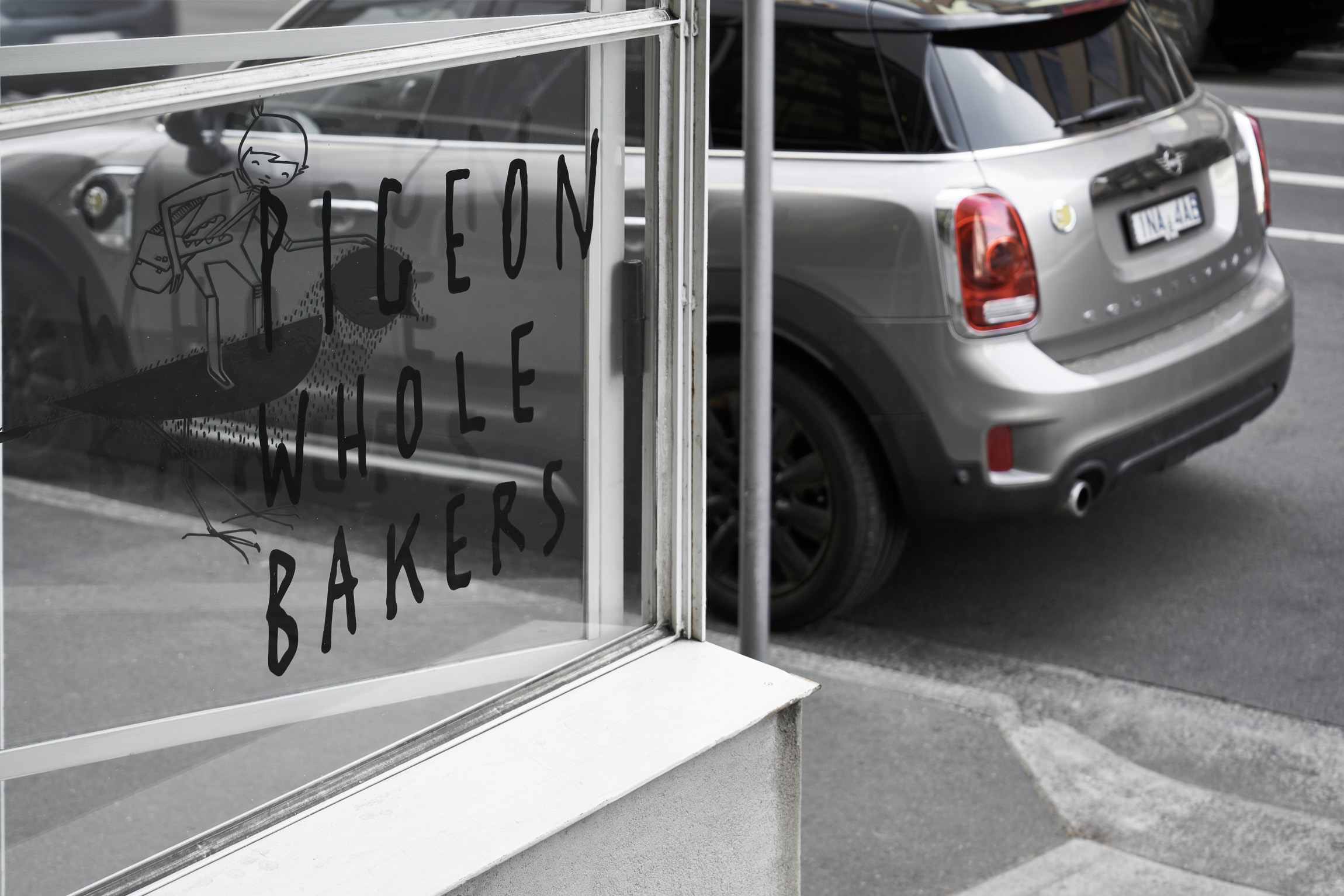 Born in Brunswick
While wandering the trendy neighbourhood of North Hobart, keep an eye out for the colourful mural of an exotic bird, under which Born in Brunswick is revealed. Glowing with a bright interior, this vibrant cafe exudes a sense of serenity, despite how busy it gets through the week. Here you will find some incredibly generous and playful dishes such as spiced hotcakes with coconut, and cardamom ice cream with caramelised banana custard.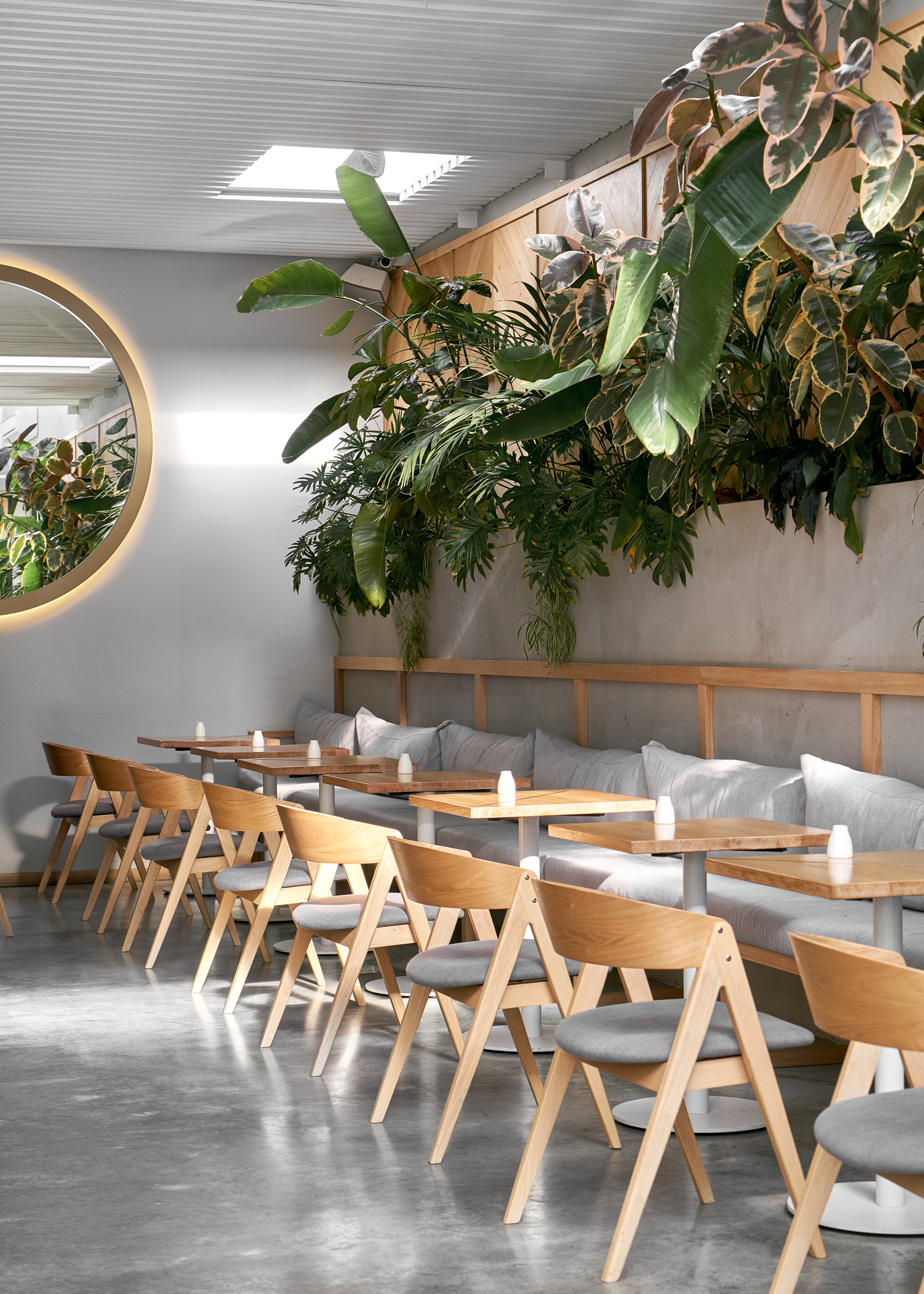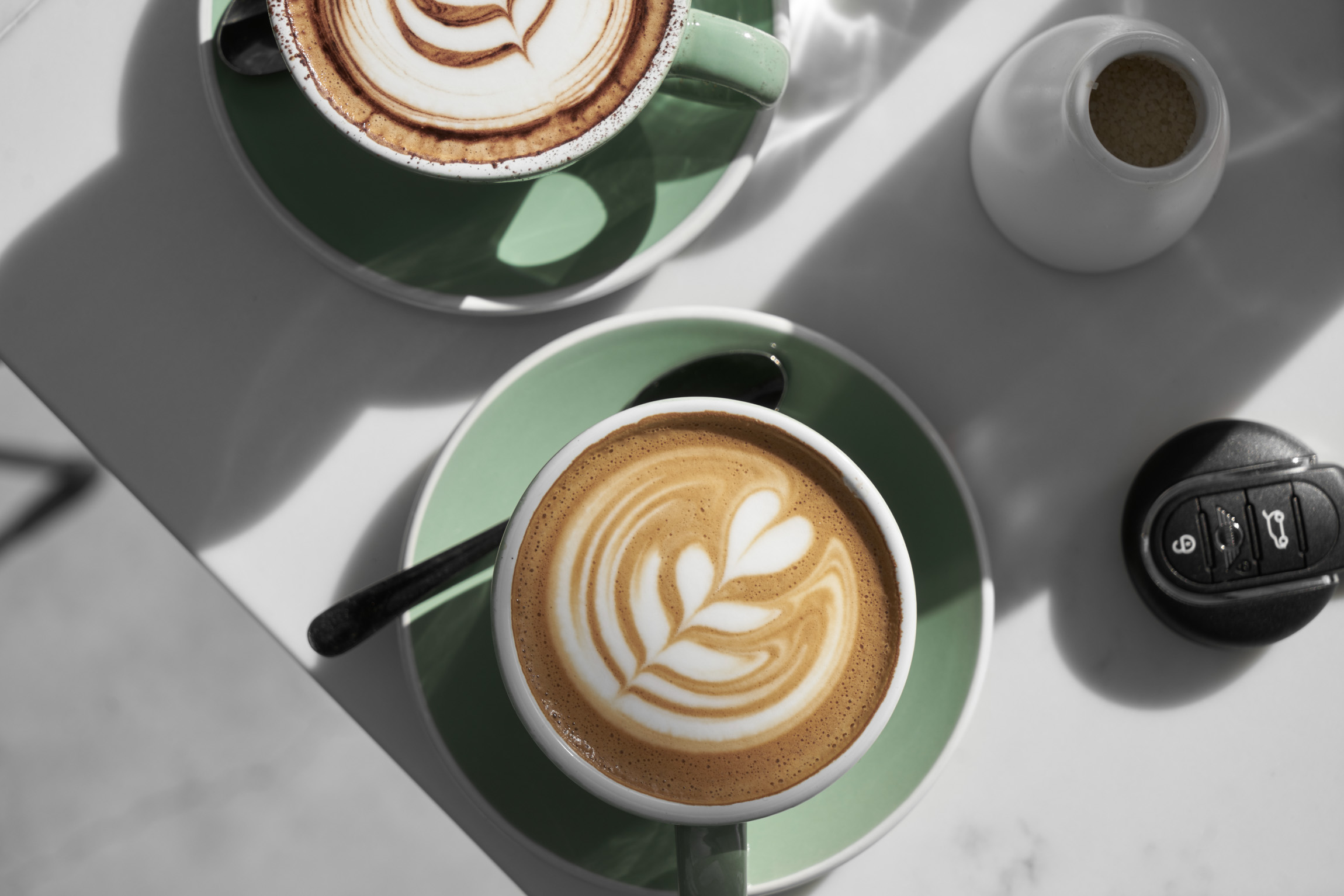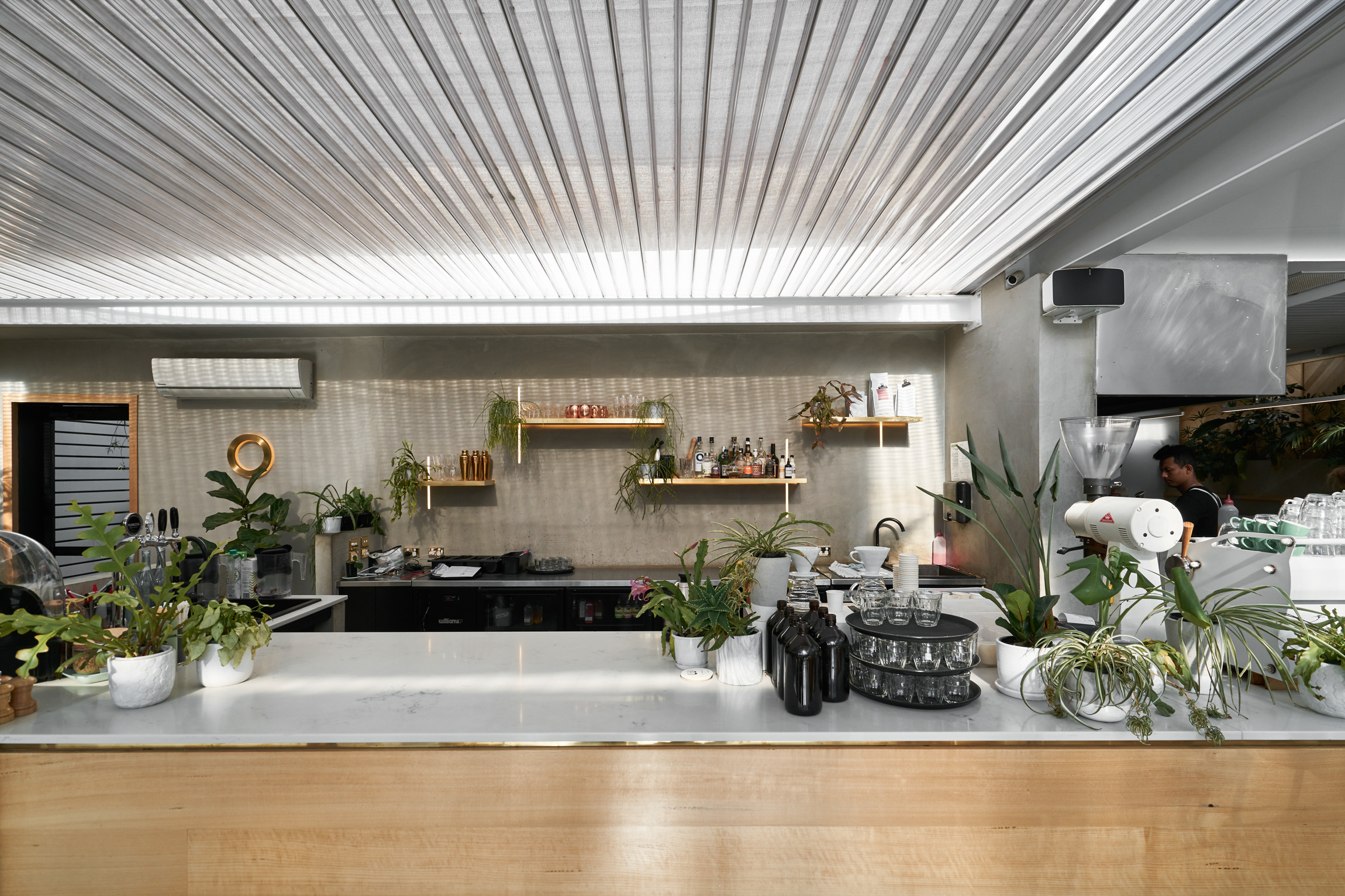 Sunbear
Sunbear has recently turned an old teddy bear shop into a boutique cafe, enlivened with antique decor and some of Hobart's most soulful breakfast dishes. Make sure you are taking advantage of the delectable Allpress coffee, best enjoyed with fresh oven roasted granola or delicate damper scones.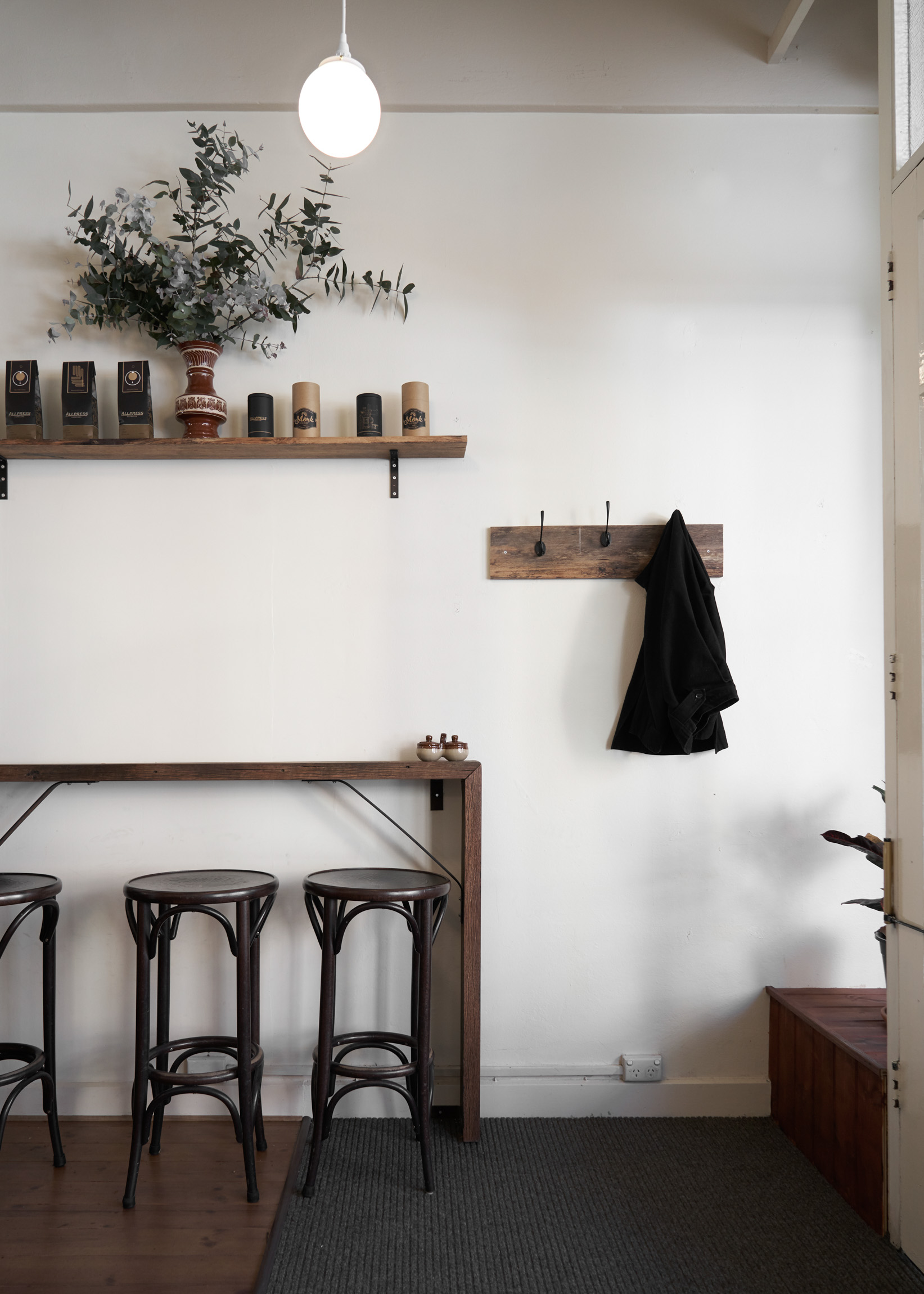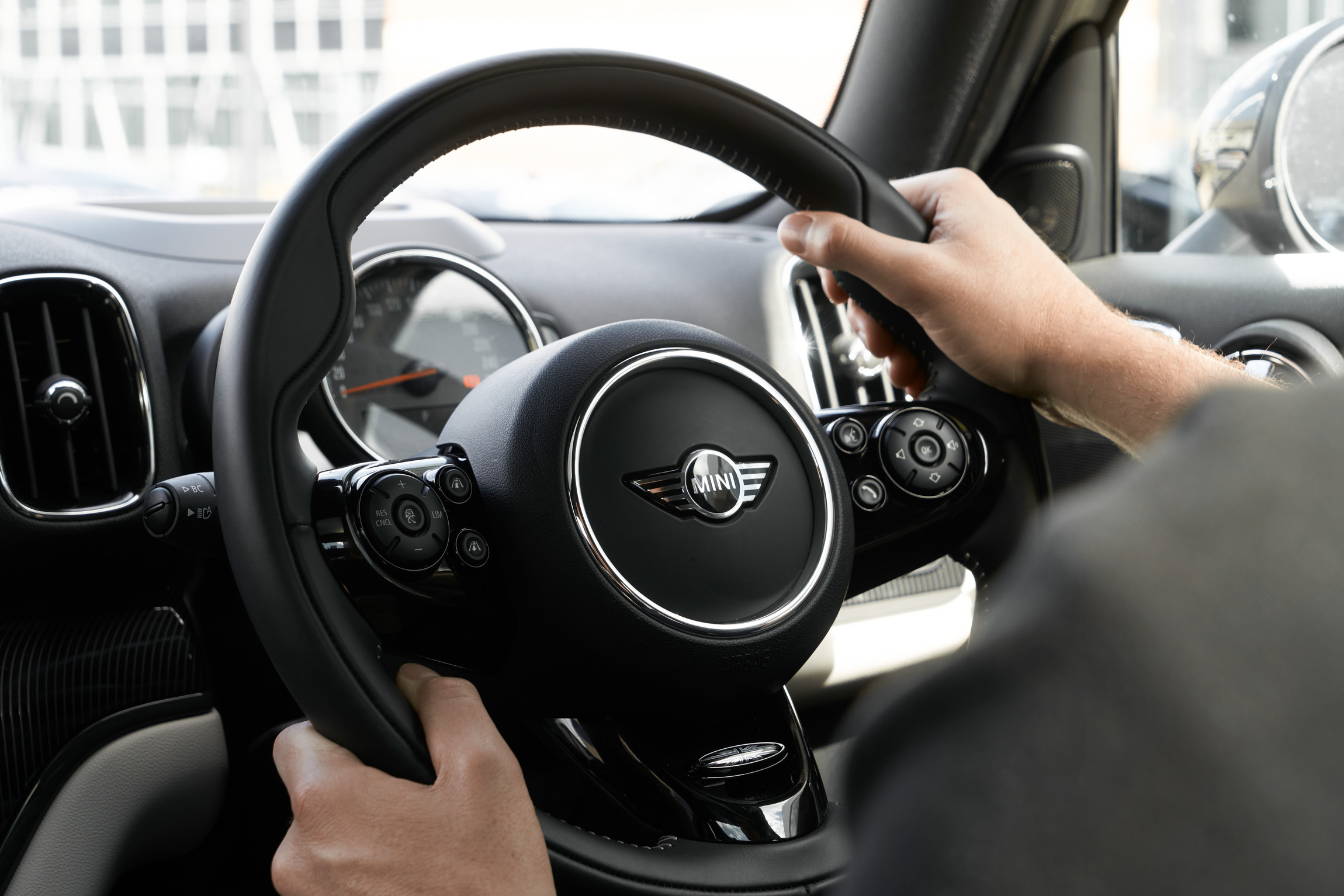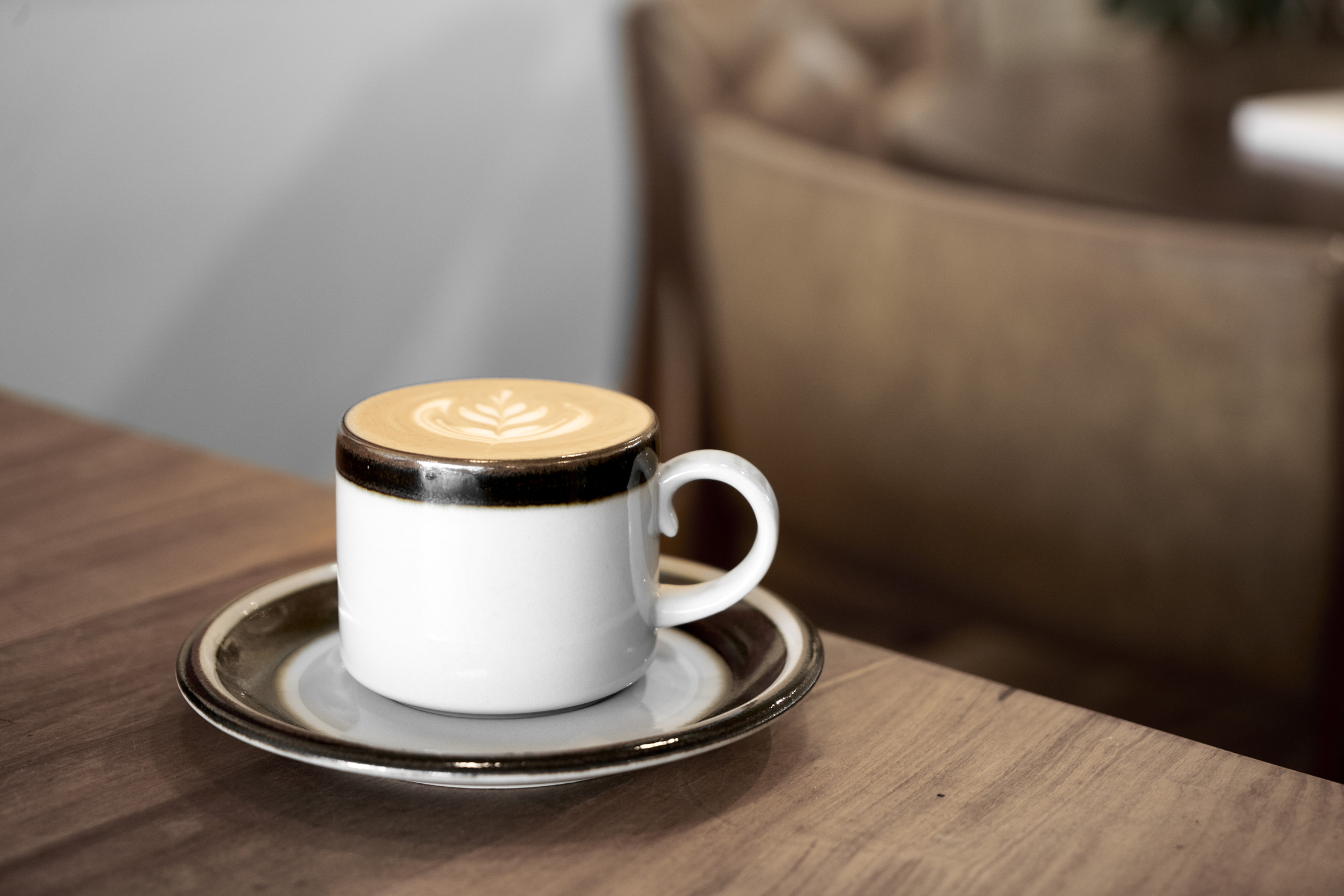 Aløft
Make your way to the very end of Brooke Street Pier and take in the beautiful views from fine dining restaurant Aløft. It's here you'll be able to watch the sunset dispersed across the expansive Derwent River, projecting a warm glow over the nearby boats and buildings. Complement this spectacular visual experience with an exceptional menu inspired by an array of Asian cooking techniques, elevated by faith in local produce.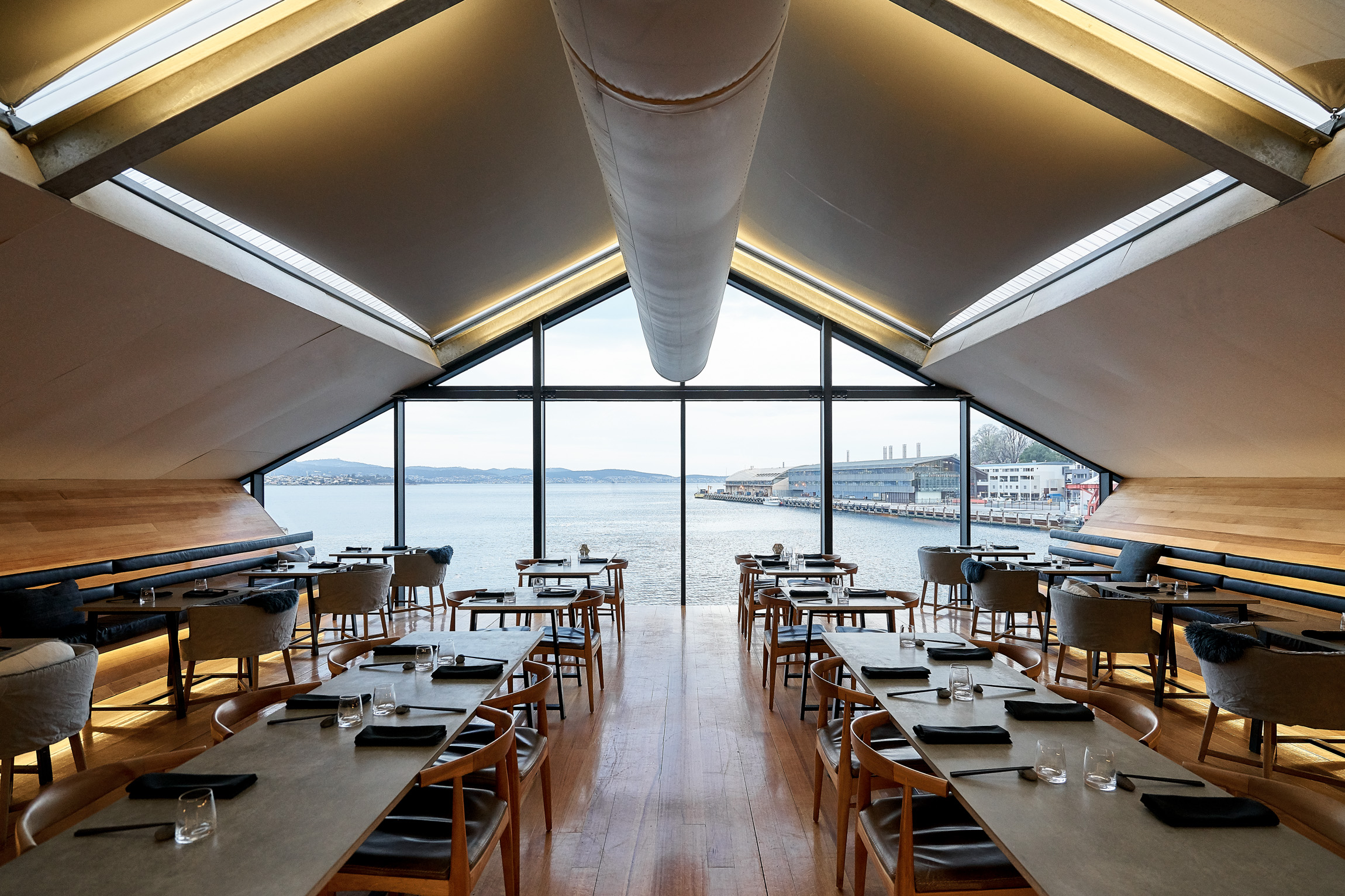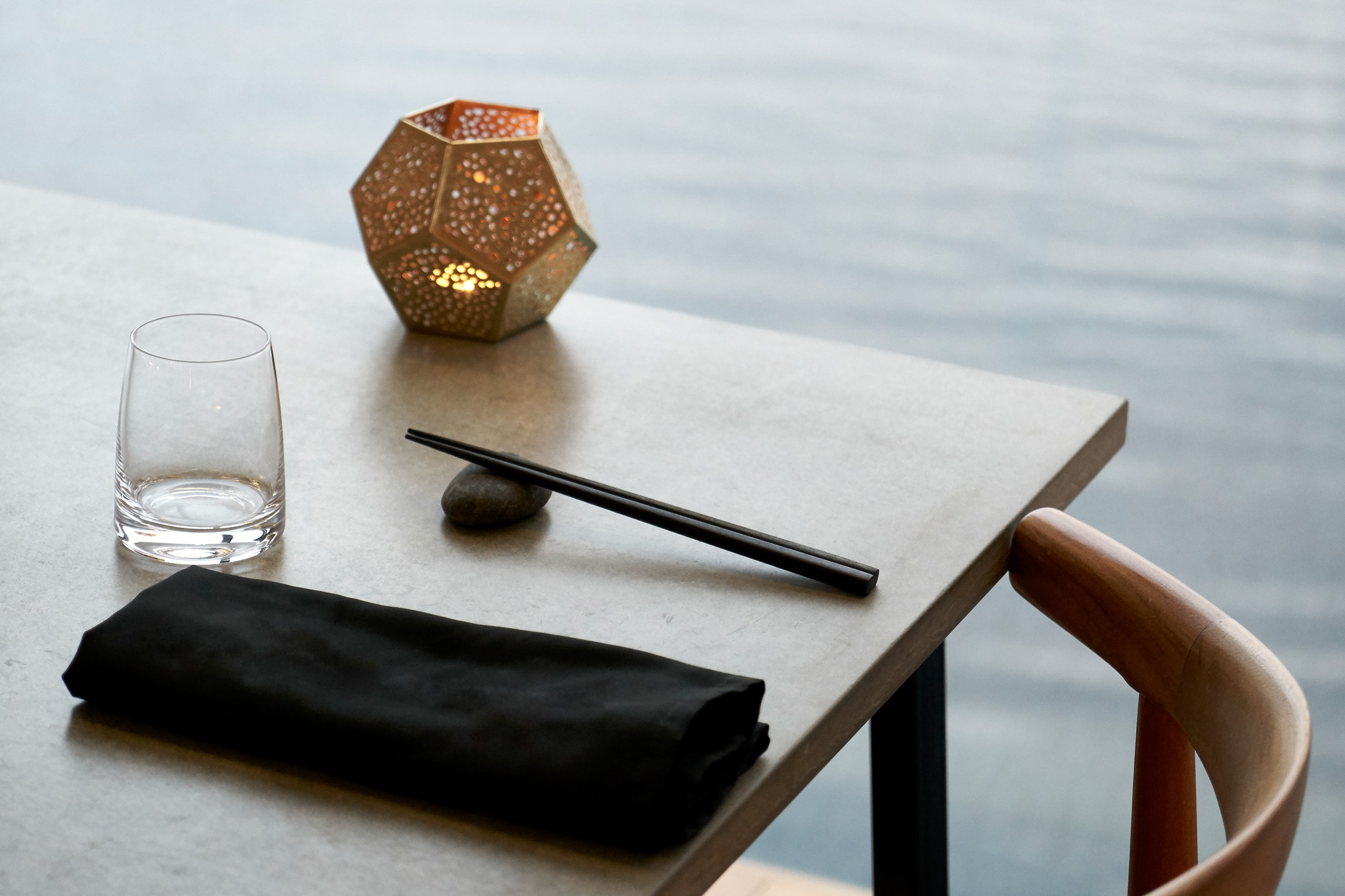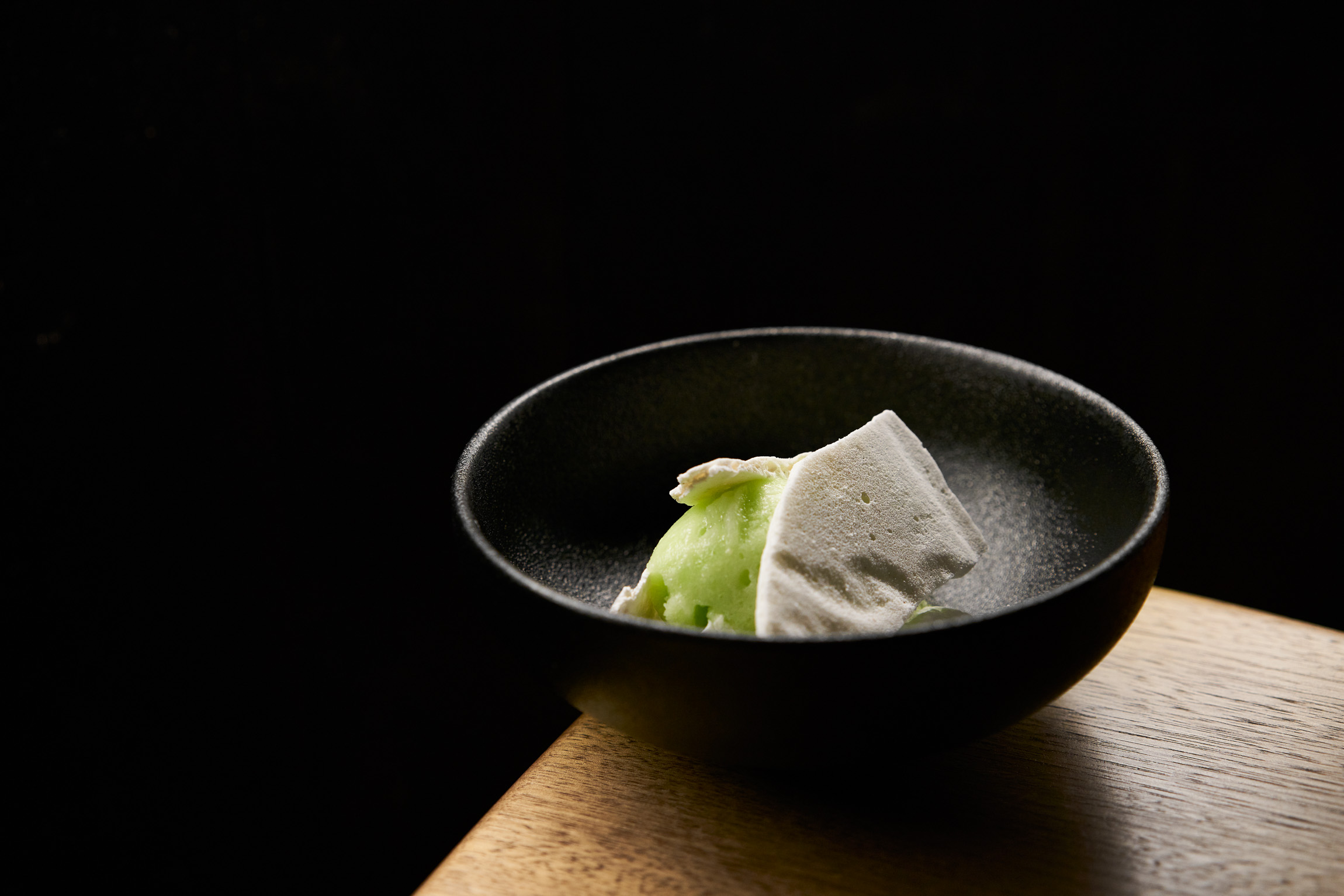 Templo
For Italian food in an endearingly intimate setting, head over to the popular neighbourhood restaurant, Templo. The menu here is kept small, with around eight dishes to pick from. Order them à la carte or sample them all by choosing the tasting menu with optional wine pairings. The energetic vibe and communal tables are well matched with the hospitable, authentically Italian approach which defines this local favourite.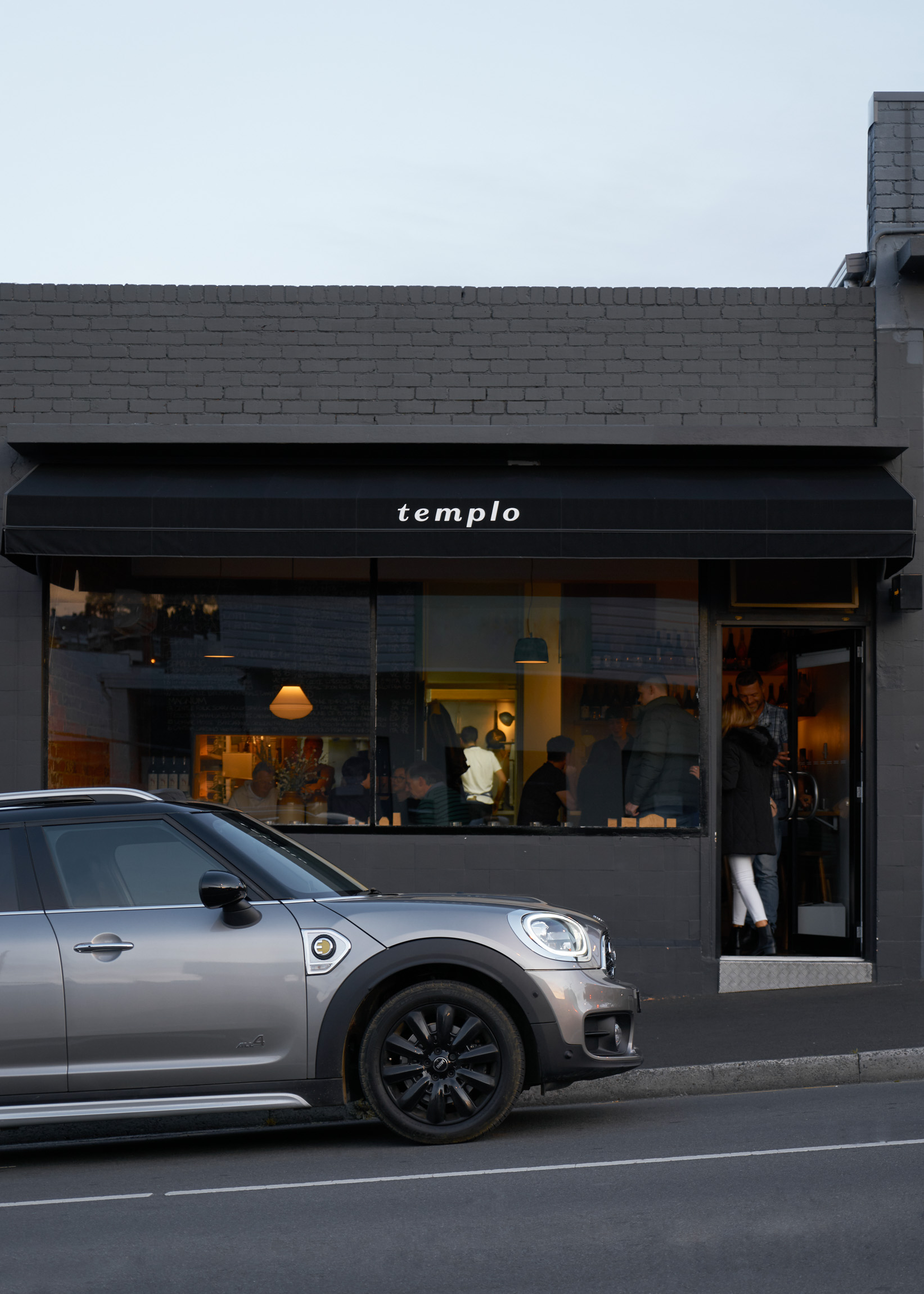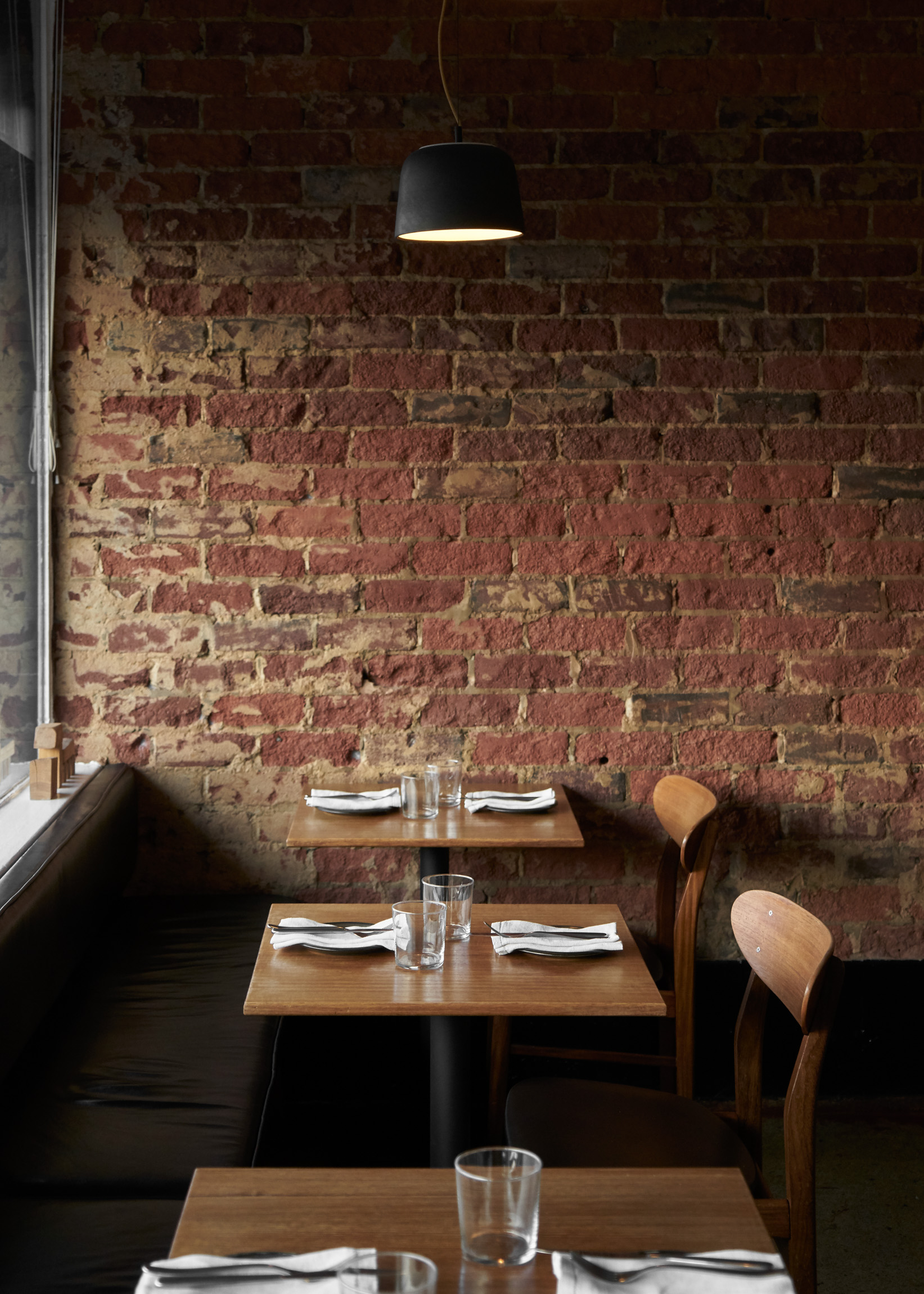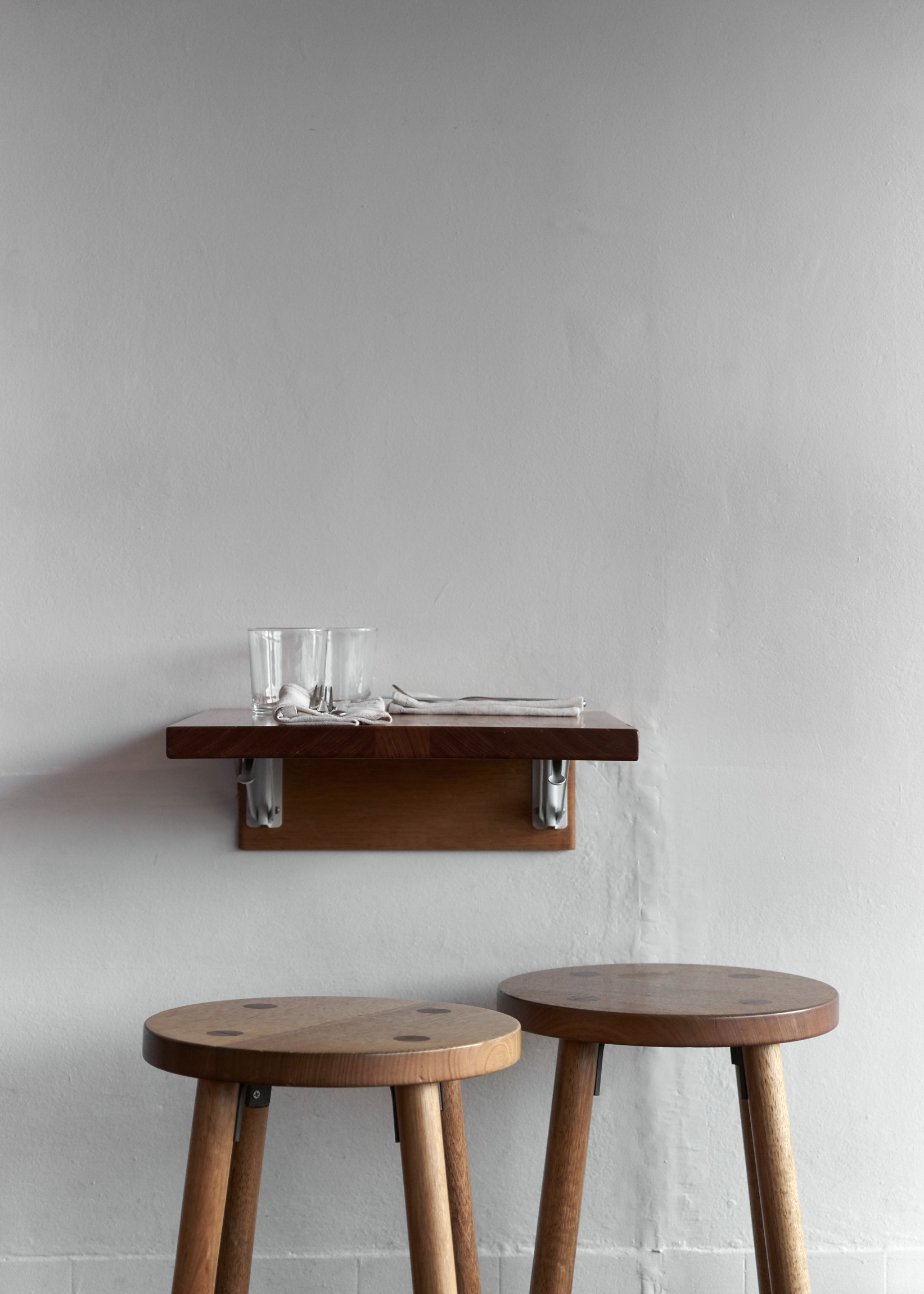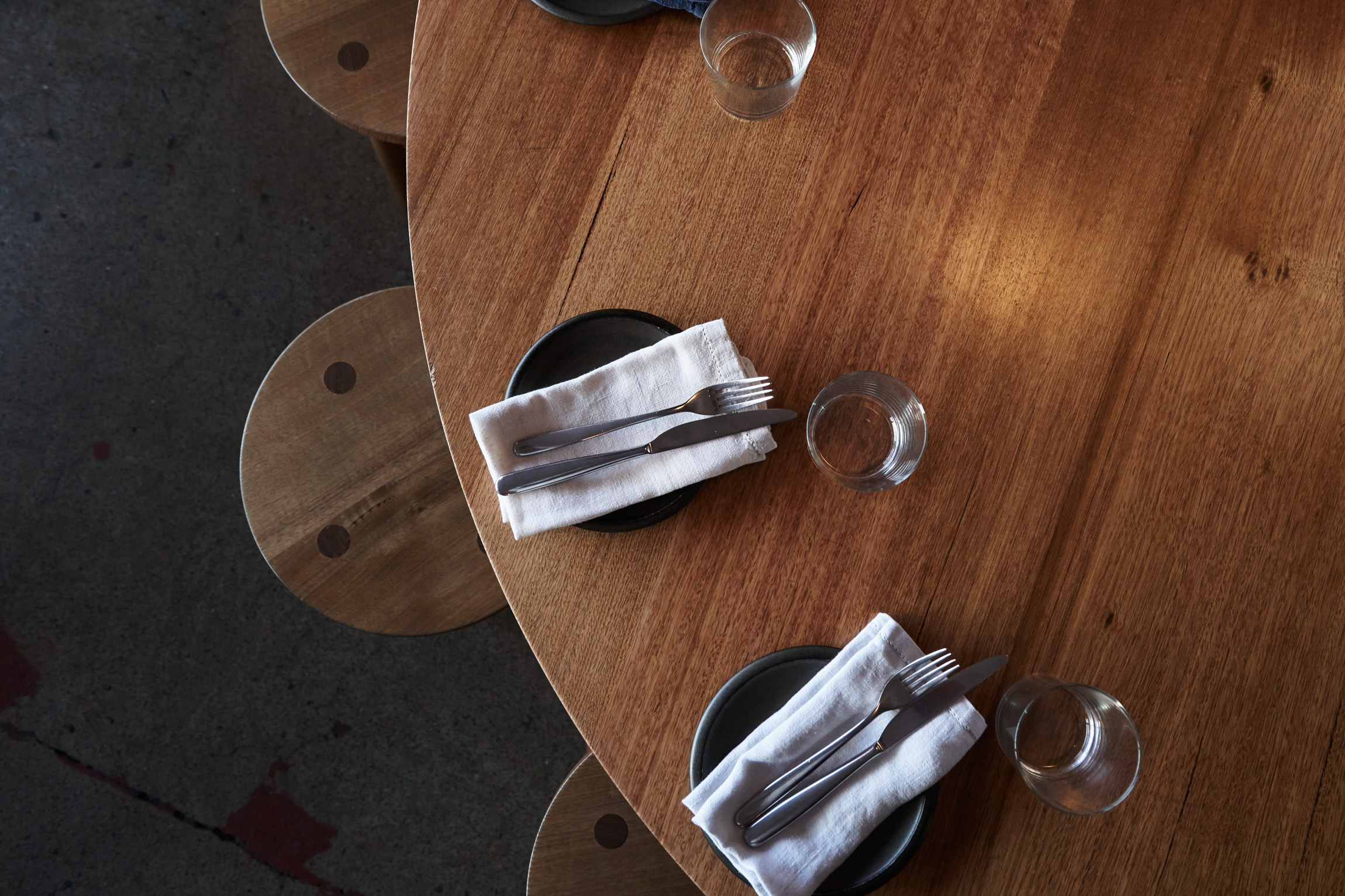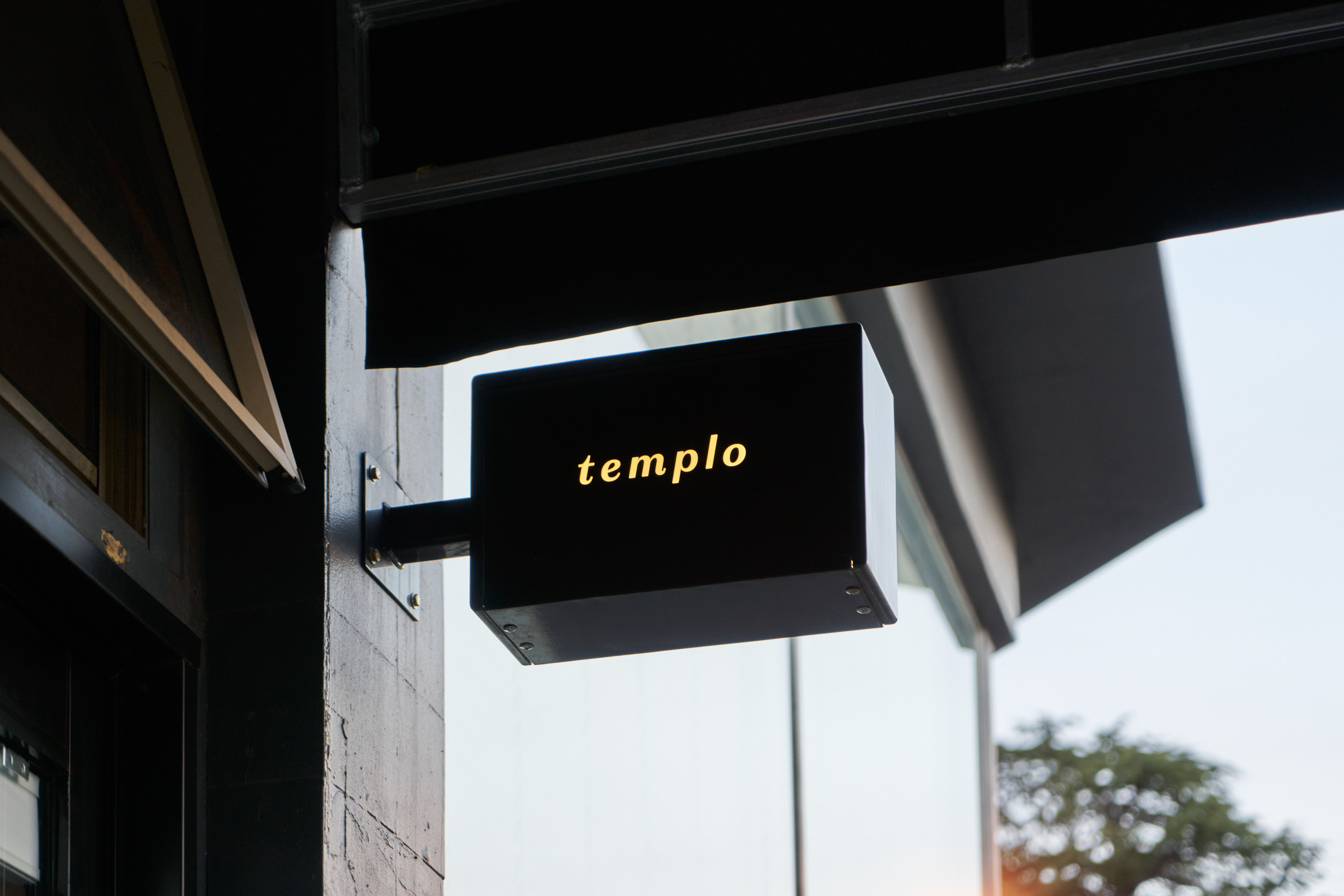 The Agrarian Kitchen
Take a half-hour drive from Hobart to the charming neighbourhood of New Norfolk to visit The Agrarian Kitchen, a local institution positioned on the grounds of a former psychiatric hospital. Seasonal produce is celebrated in dishes committed to simplicity, but big on taste. If you've timed your visit during the colder months, you might even get to try their famous pumpkin doughnuts.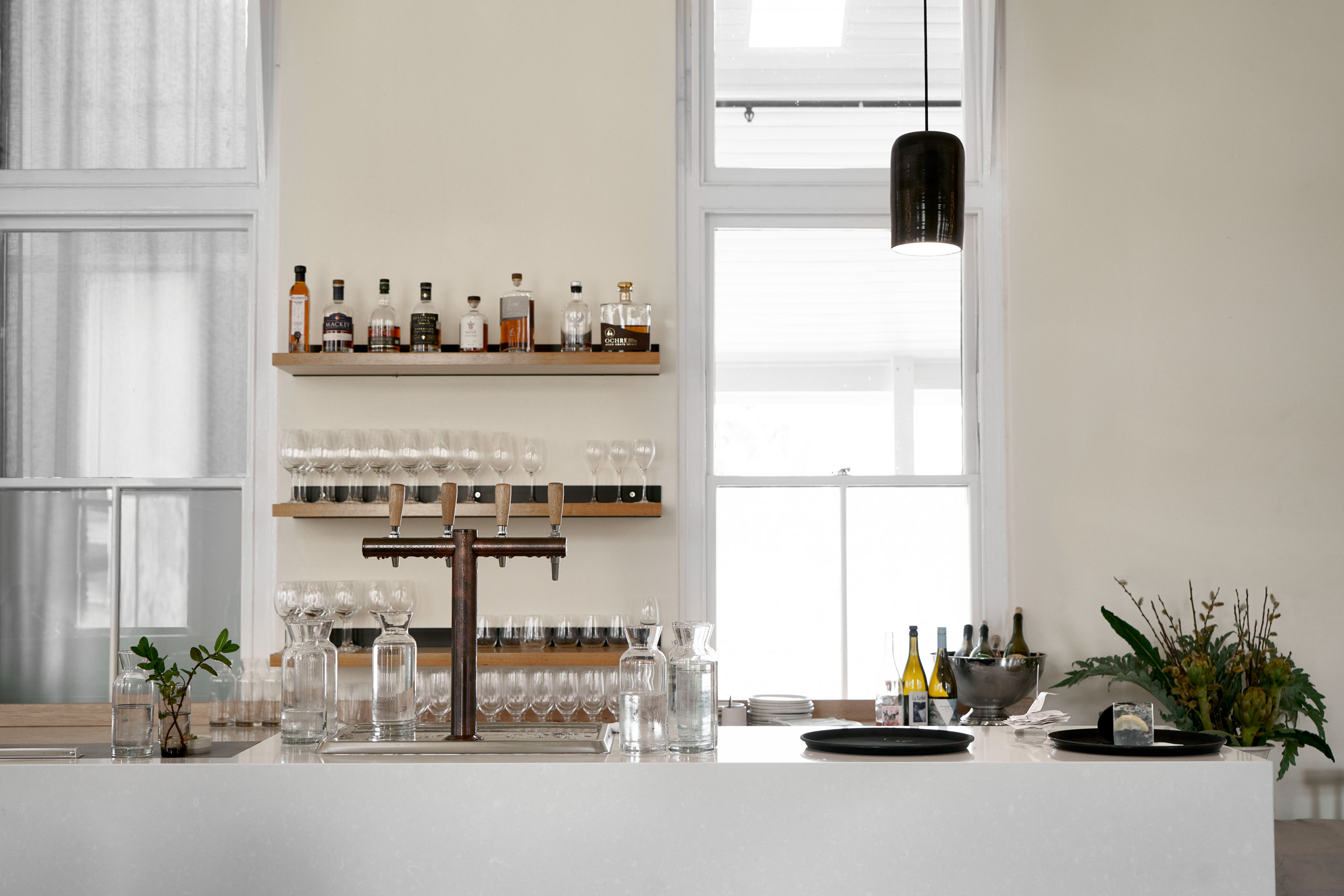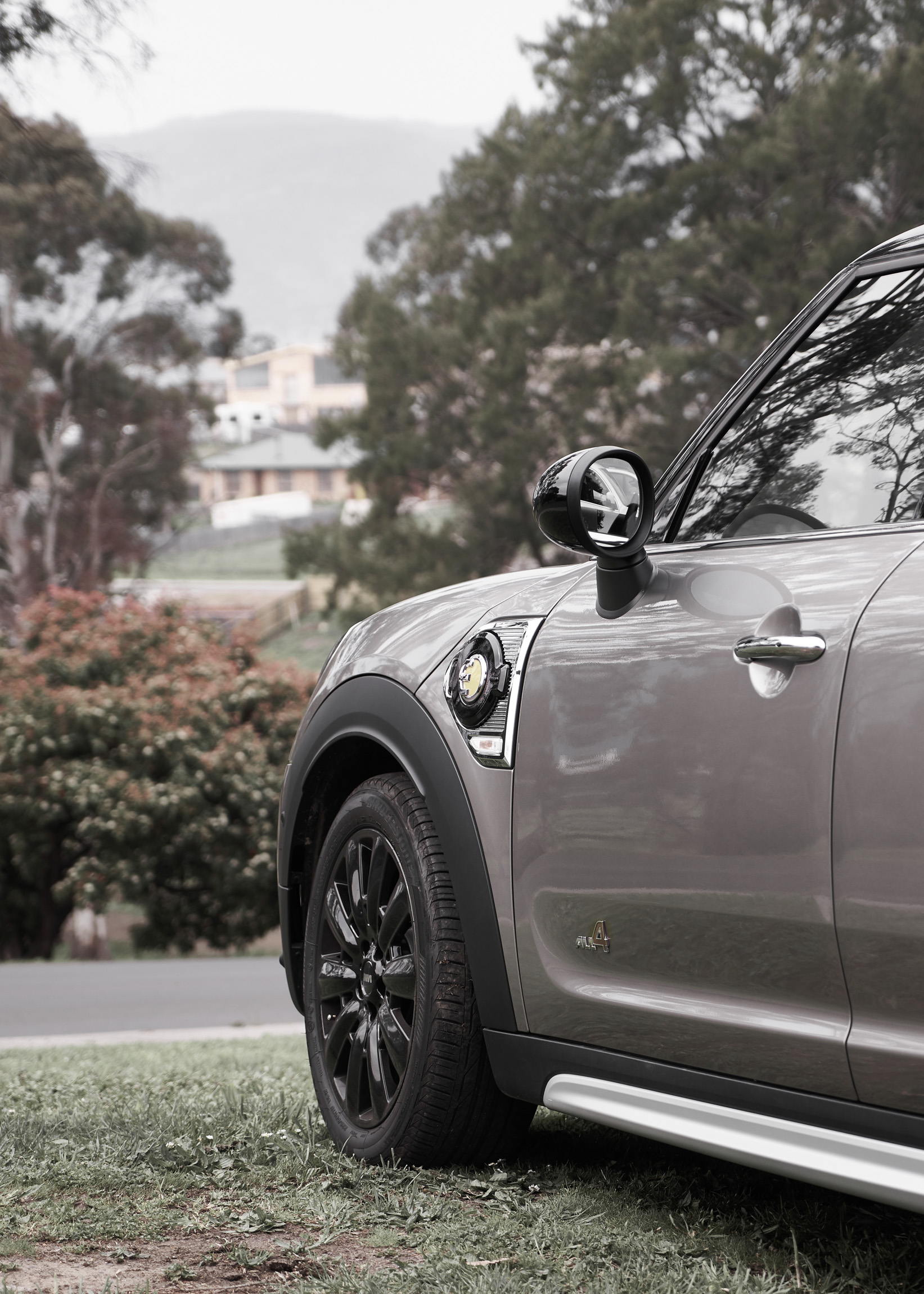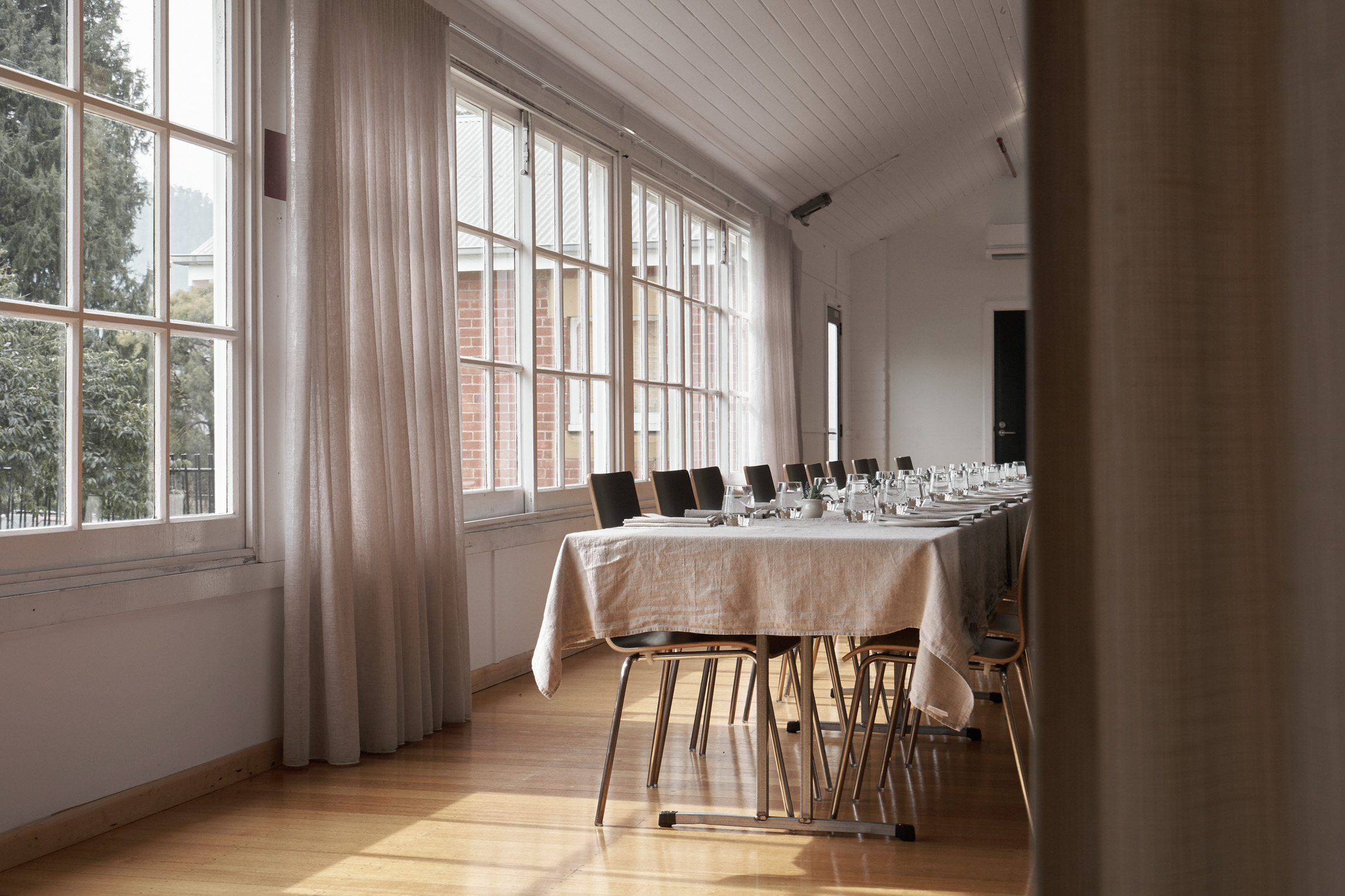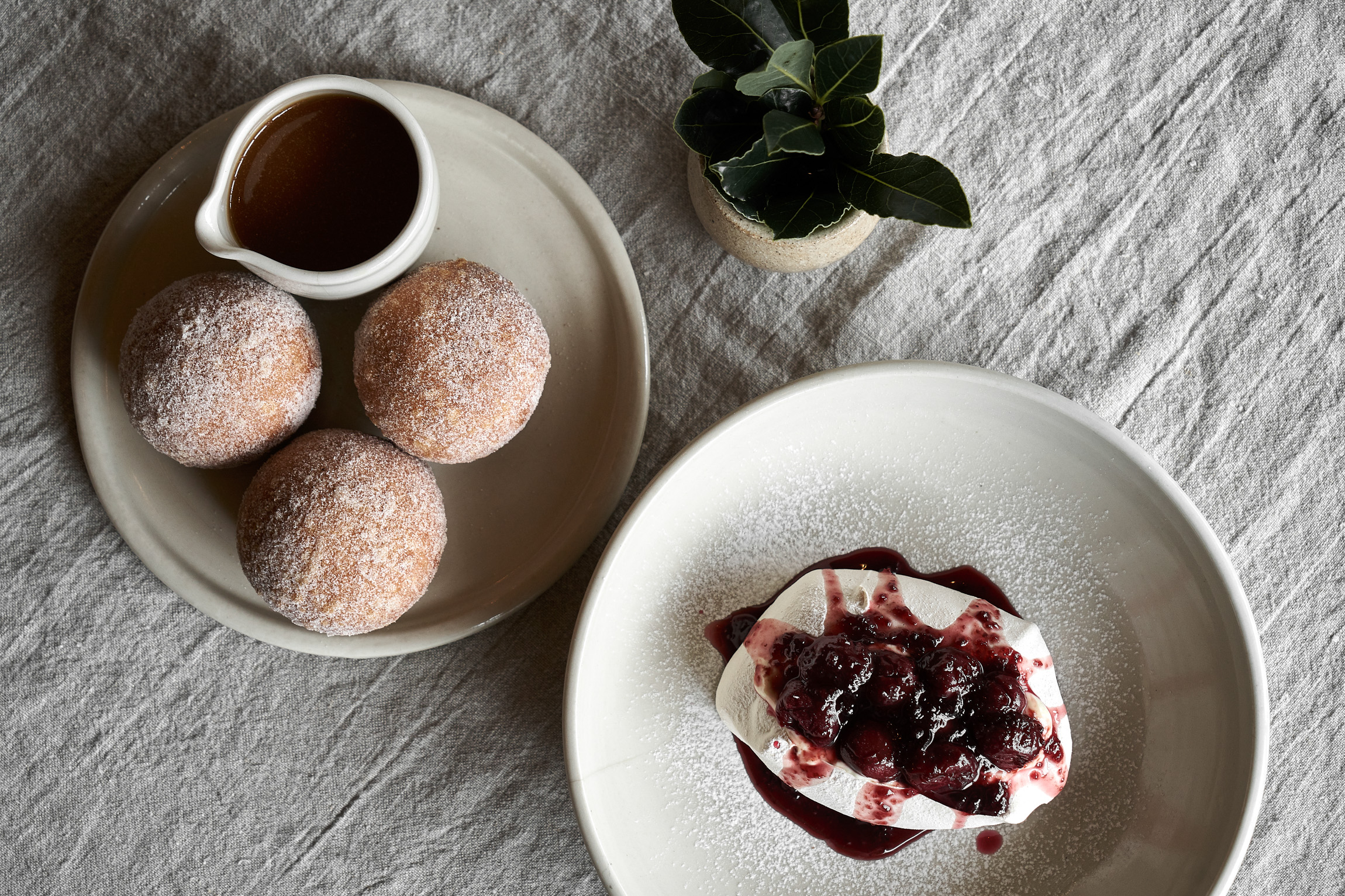 Faro
For something a bit different, head to the Museum of Old and New Art (MONA) and explore the resident tapas restaurant Faro. Alongside its own art installations and a menu of unpredictable, highly inventive dishes, this visually stunning venue makes excellent use of its location, with beautiful water views that offer a relaxing break between the museum's eclectic art installations.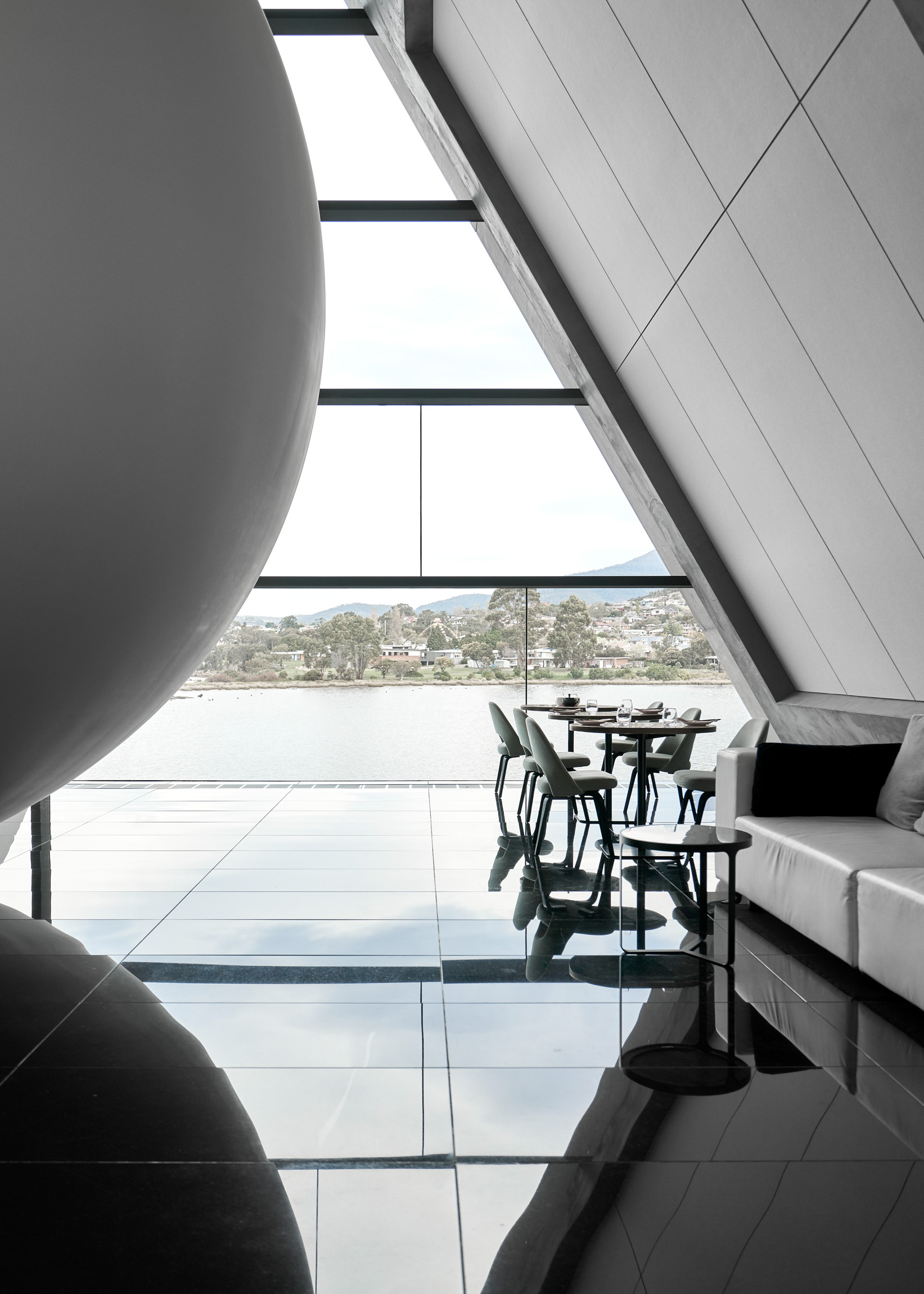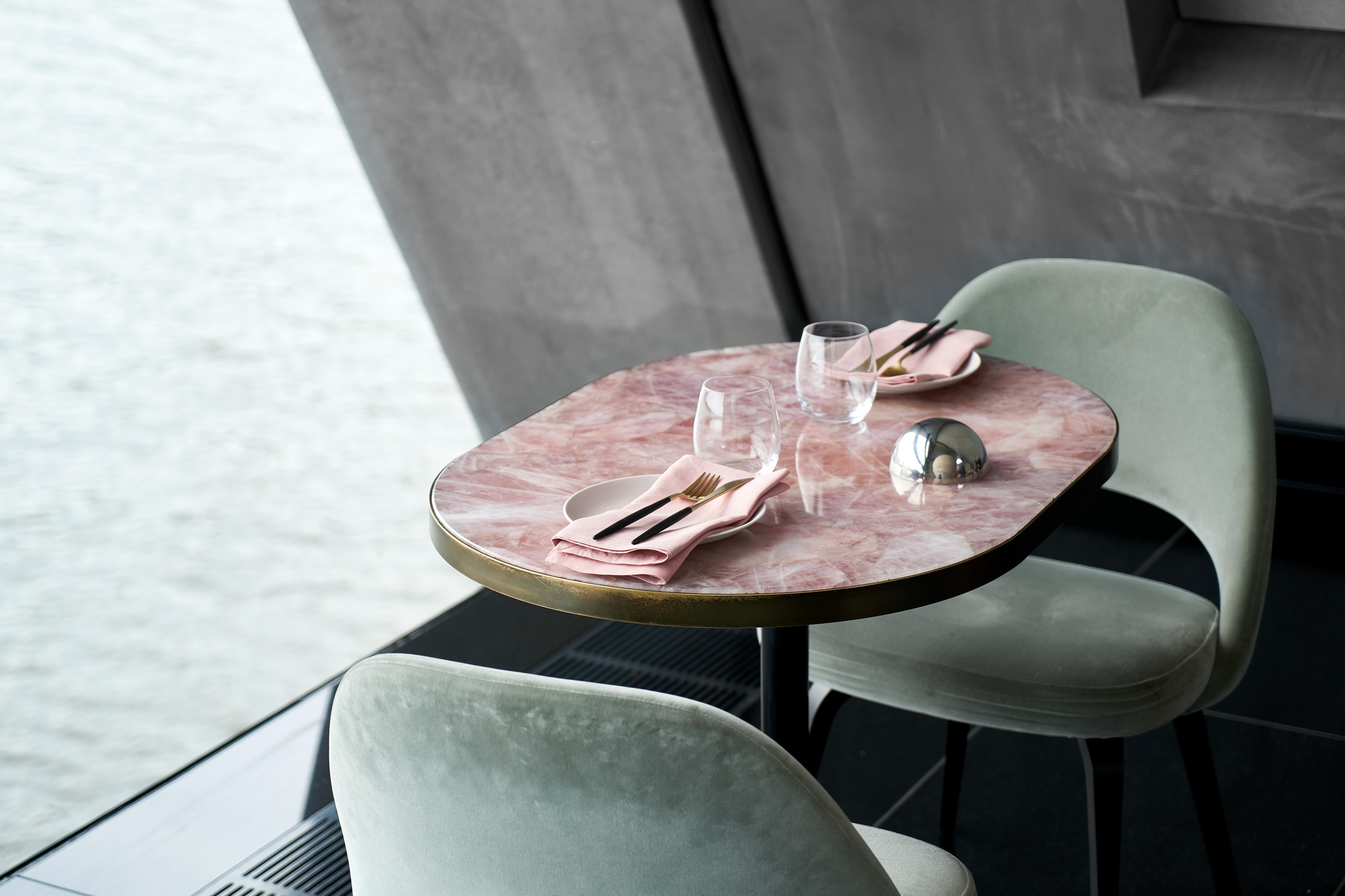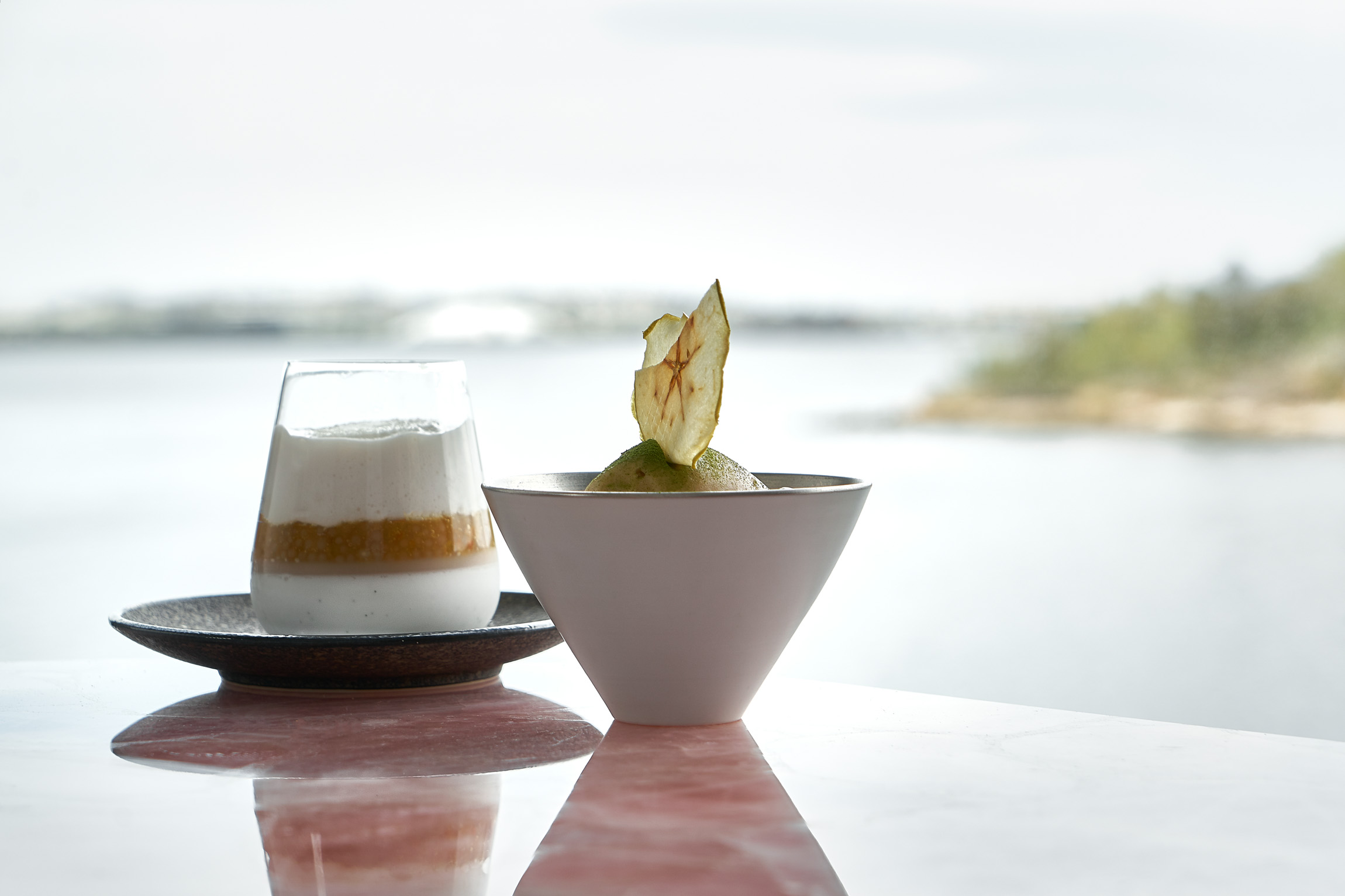 Moo Brew
A swift boost in popularity and demand has uprooted Hobart's famous Moo Brew from its former MONA location to a new HQ and brewery just a twelve-minute drive from the museum. The unconventional, Moorilla Estate-born beer brand now does insightful tours every Friday at their new site, although you can still sit down for a relaxed tasting experience at MONA's Cellar Door from Wednesday to Monday, highlighting favourites such as their Pale Ale, Stout and Single Hop.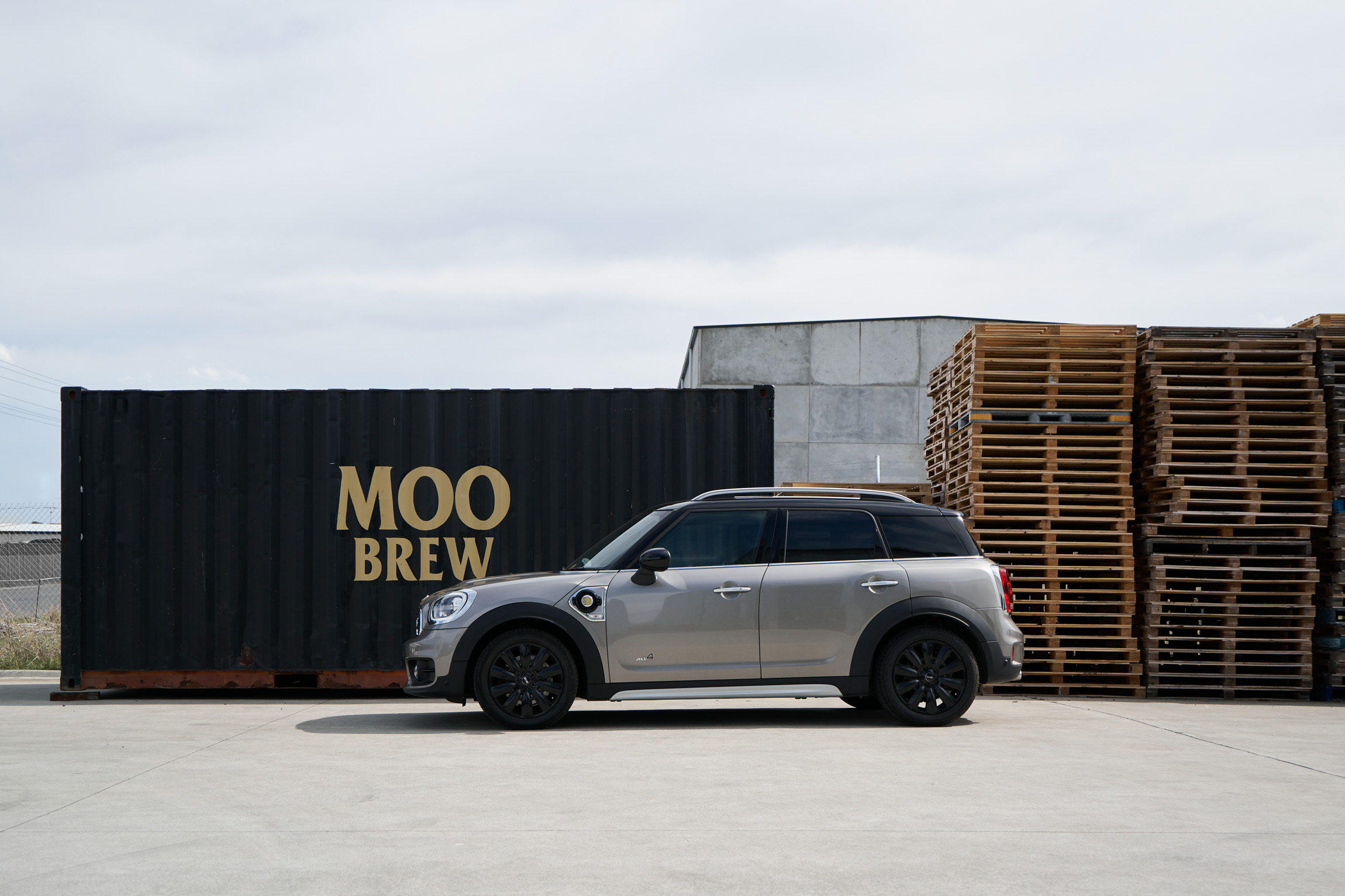 Society Salamanca
Tasmania's wealth of world-class distilleries can be experienced over at Society Salamanca, a bespoke bar just up the hill from Salamanca Place. This charming venue has transformed the ground floor of a brutalist concrete building into a cosy spot for premium cocktails. Take advantage of the impressive range of gins and whiskies, which has been curated to showcase spirits both from Tasmania and around the world.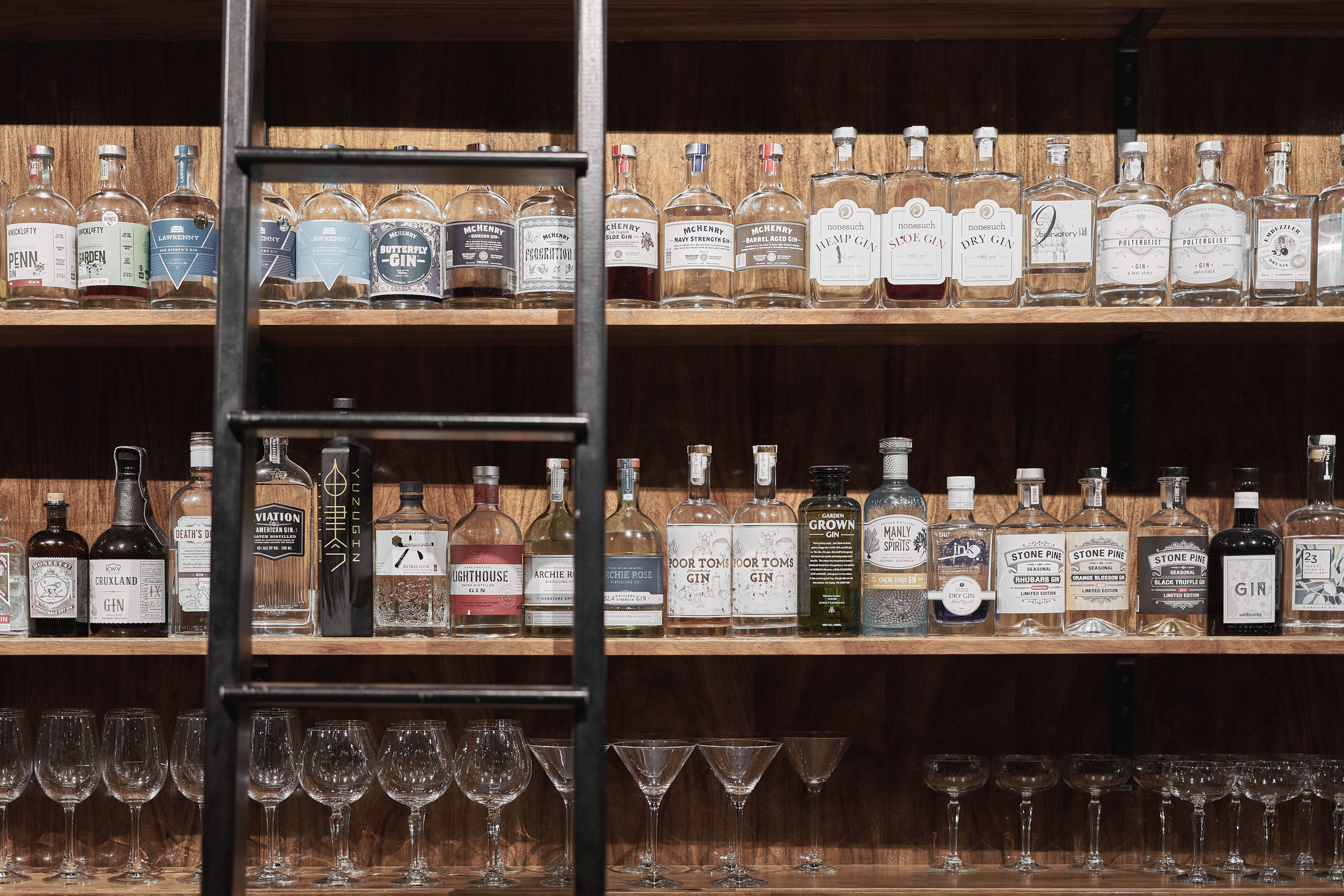 Stay
MACq 01
Contemporary waterfront hotel MACq 01 boasts one of the most convenient locations along Hobart's breezy harbour. This attractive wooden building welcomes guests with modern interior styling and generously sized rooms—some even with mountain views across the water. A hearty, locally-minded breakfast takes place nearby the warmth of the lobby fireplace, set up each morning in the light-filled Old Wharf Restaurant. Start your day here, enjoying Tasmania's bountiful farm and ocean produce, and then return at night for the artisanal Story Bar before retiring to your room.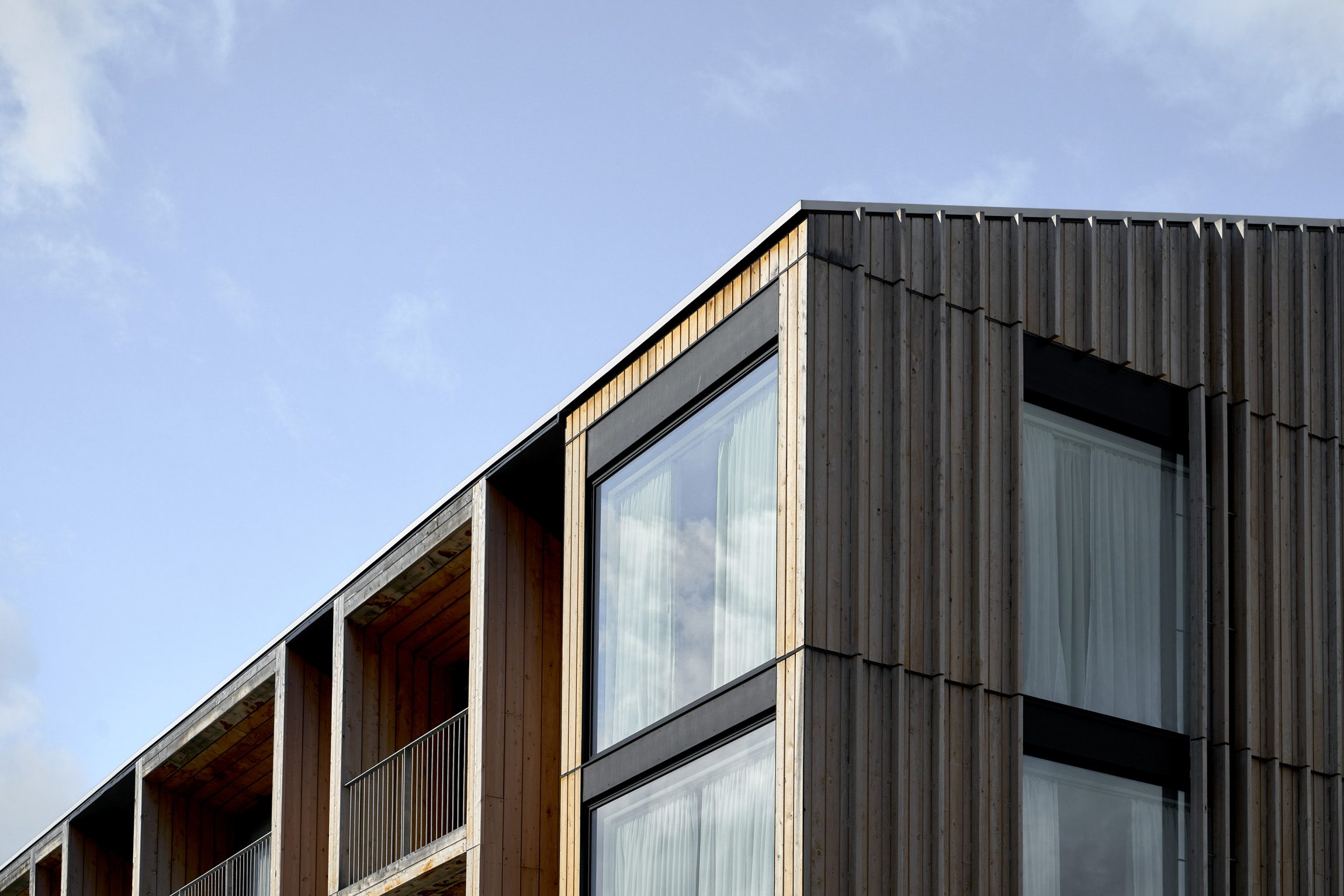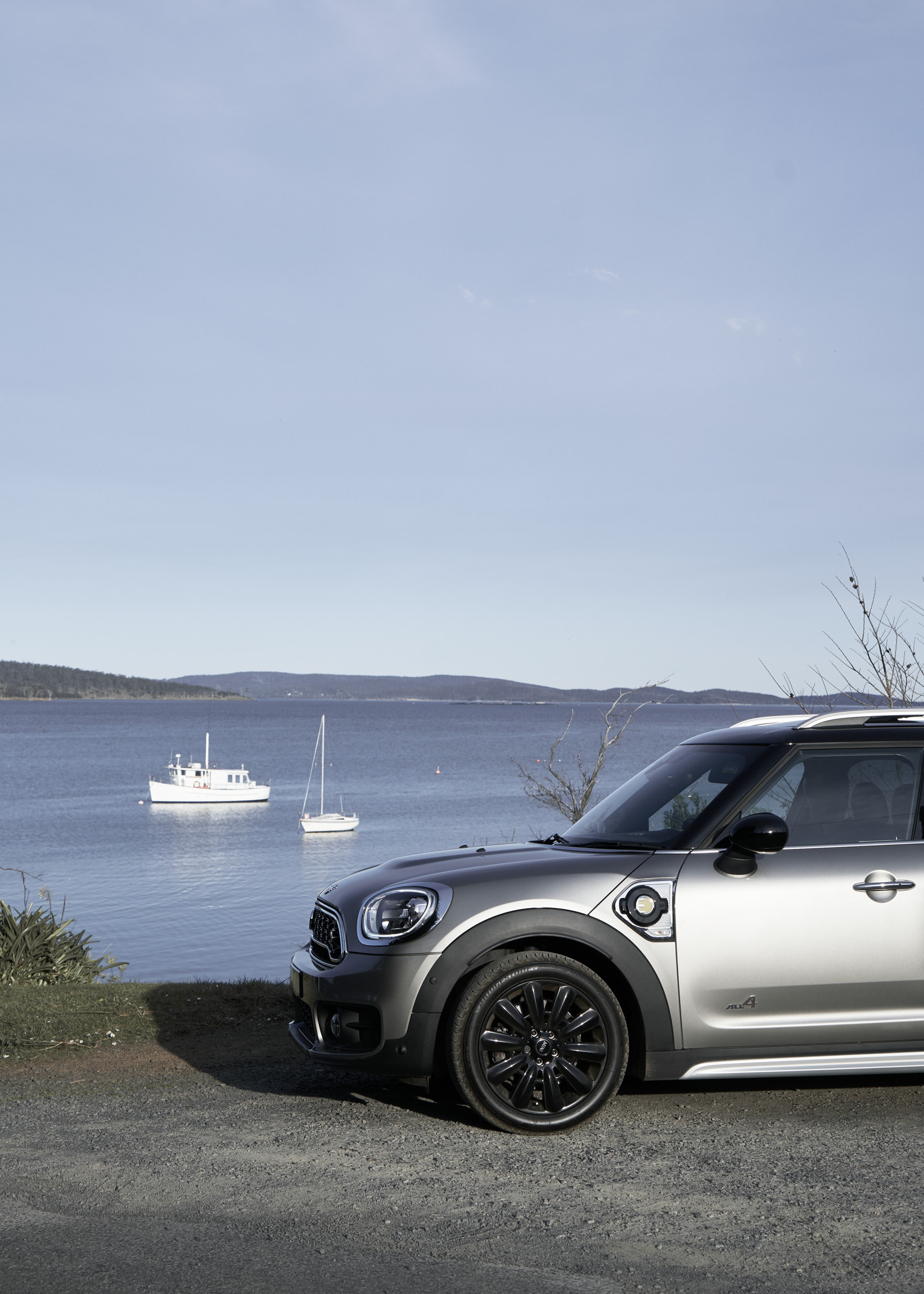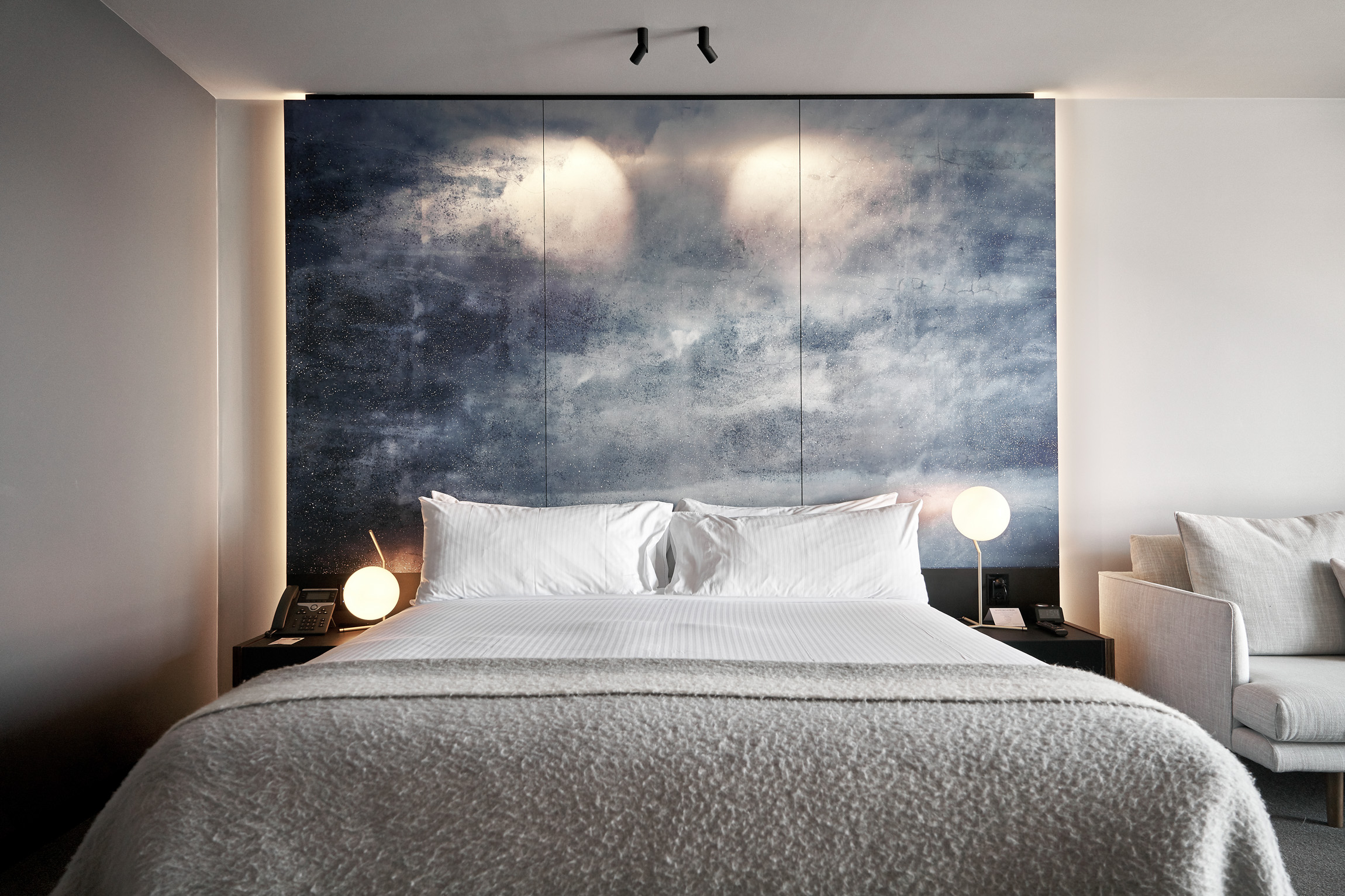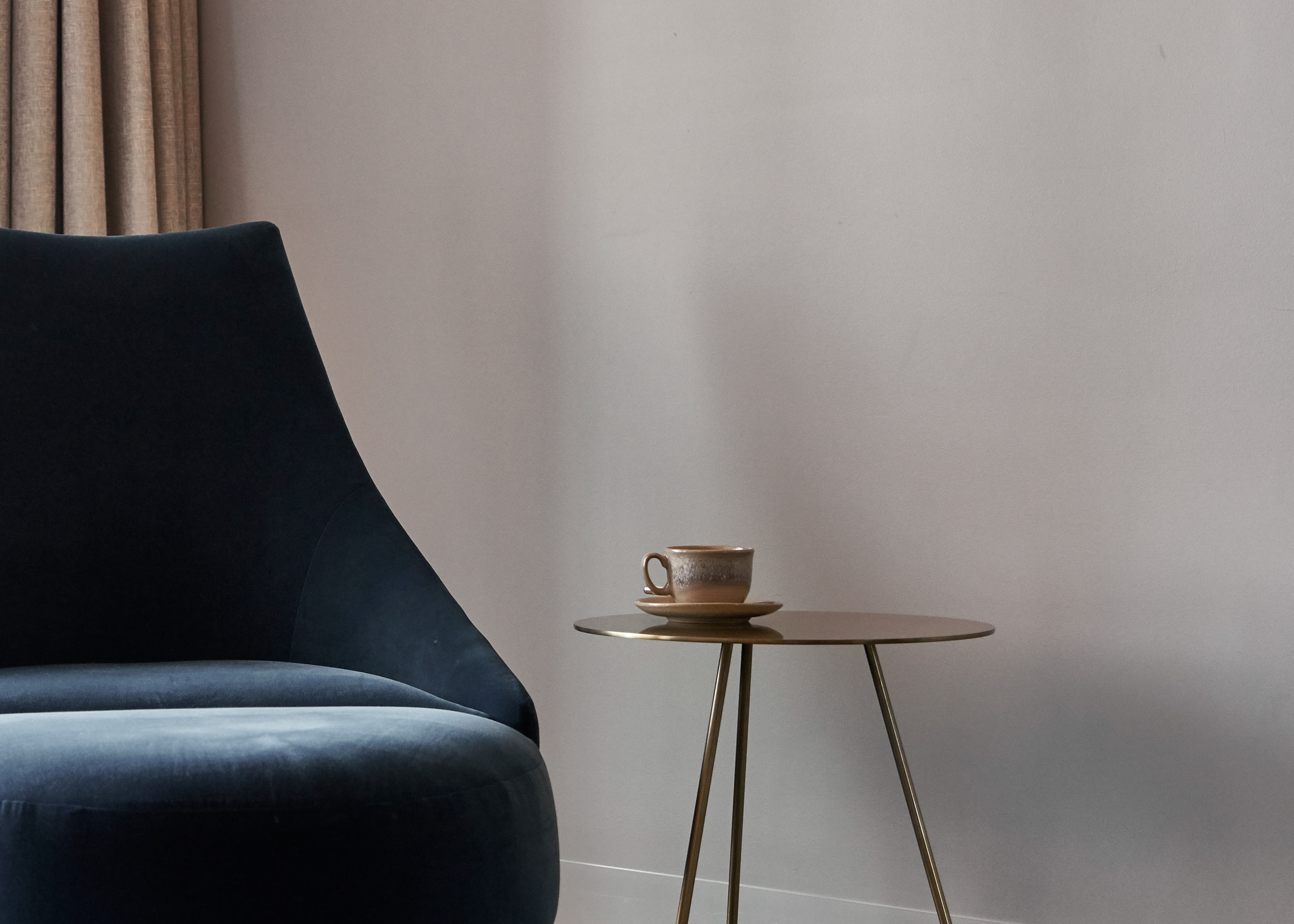 Saffire Freycinet
For a trip out of the city, drive two and a half hours from Hobart into the tranquil Freycinet National Park to spend some time in one of 20 suites at the stunning Saffire Freycinet. With bedrooms overlooking the mesmerising Hazards mountain range, this property surrounded by pristine natural beauty is a welcome break from city life. You can even book into a number of complimentary experiences, sending you on a trip to the local oyster farm, trying your hand at beekeeping, or guiding you on the essential Wineglass Bay Lookout walk.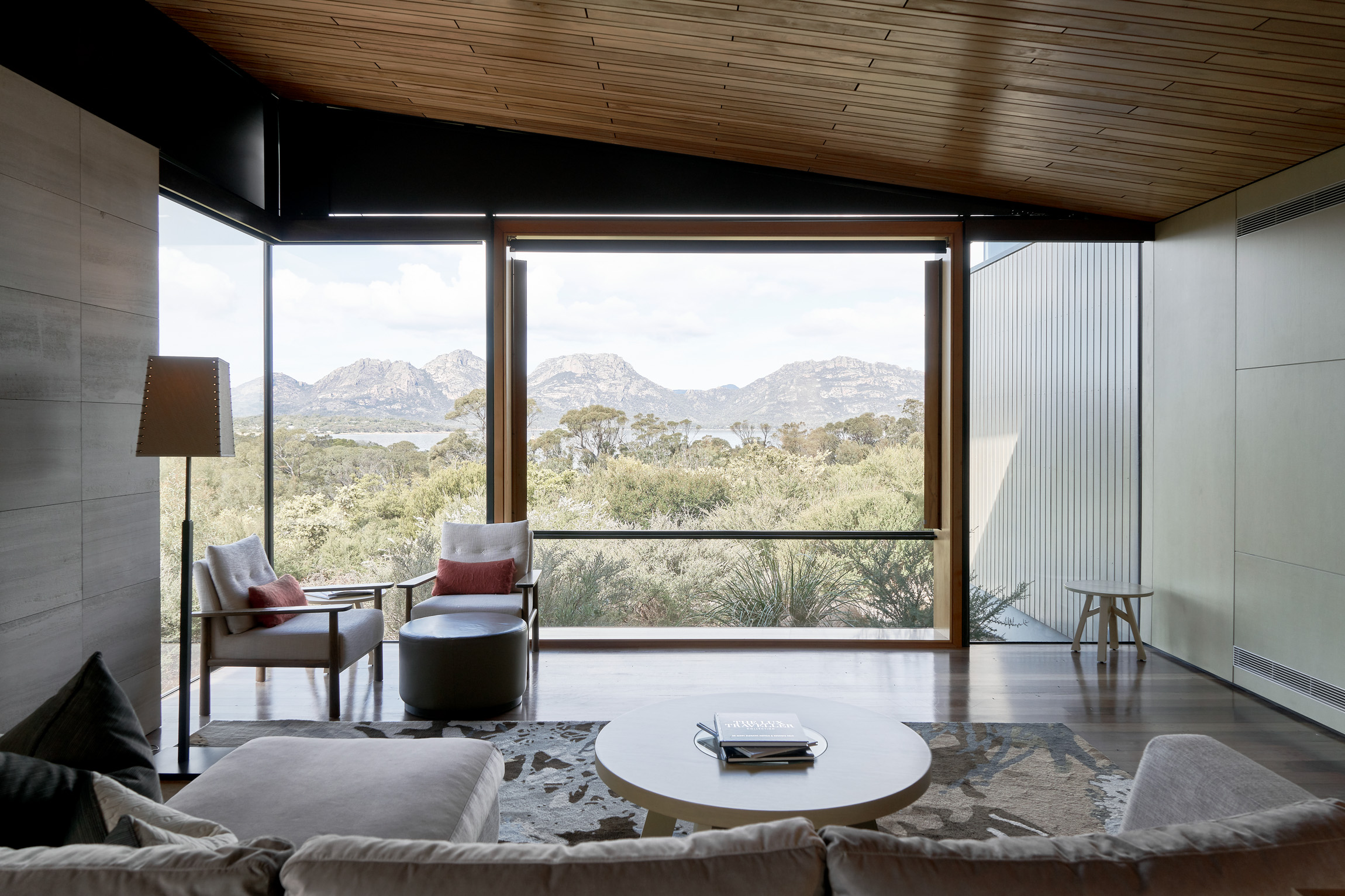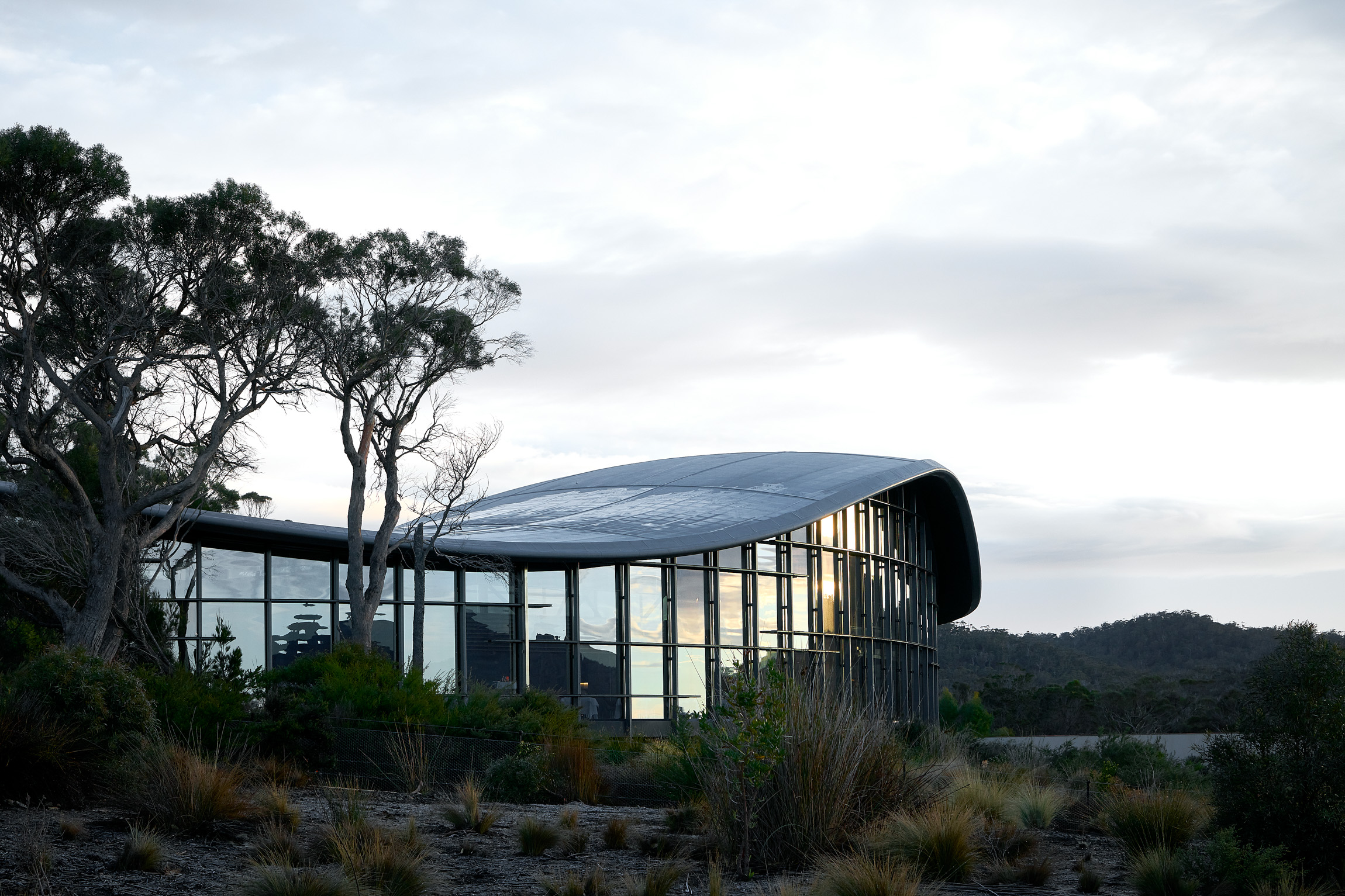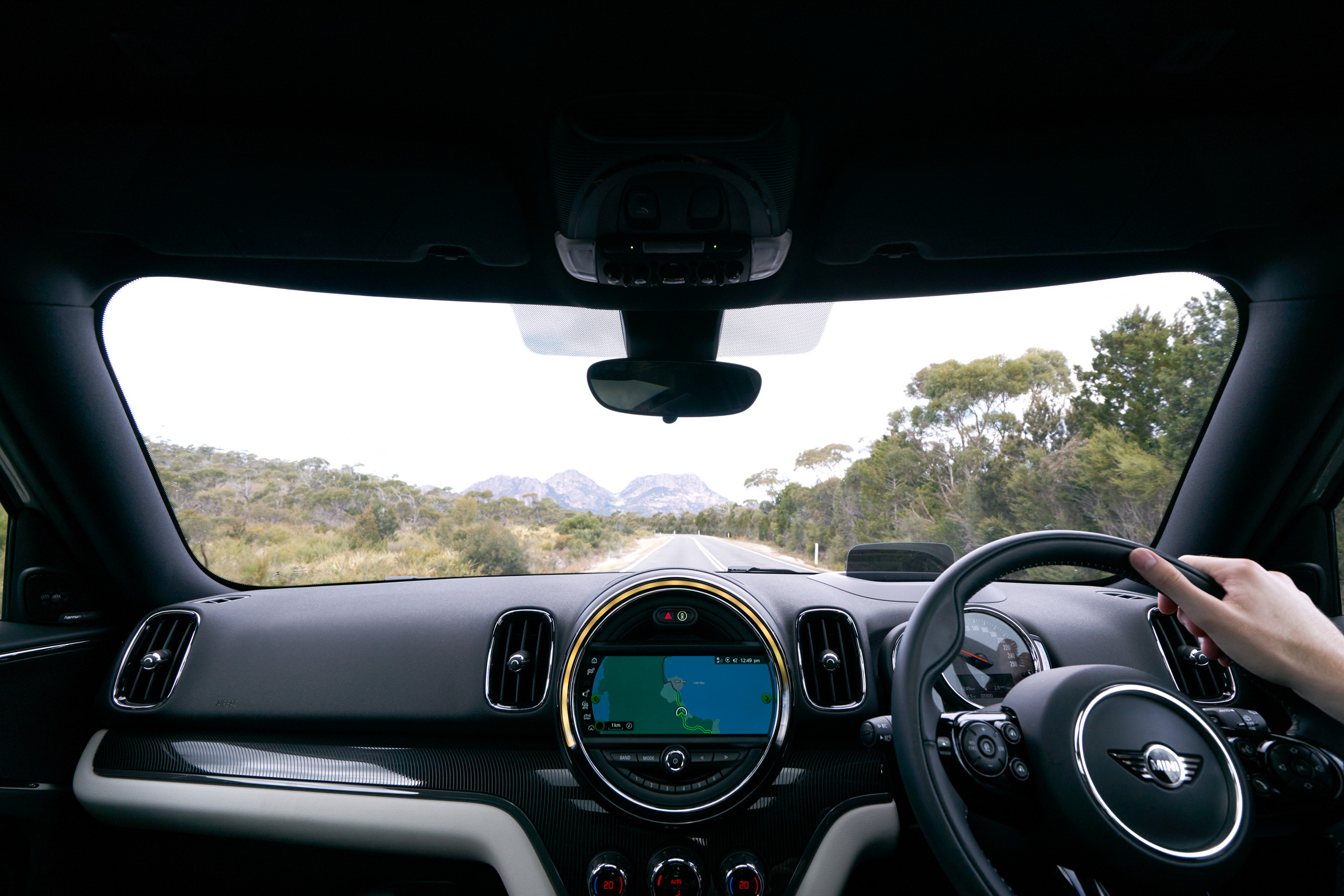 Pumphouse Point
A 1930s hydroelectricity station has been converted into the remarkable Pumphouse Point near the geographic centre of Tasmania. This exceptionally unique hotel offers accommodation on-land in the waterside Shorehouse, or in the definitive pumphouse which has been meticulously renovated with only 12 rooms that are located on the tip of an almost 900-foot long jetty. Nestled into a bay on the picturesque Lake St Clair, the hotel benefits from its isolated location, allowing you to switch off and absorb the area's therapeutic energy. Learn about the pumphouse station's history of elevating water from the lake so that it would flow downwards to create electricity, then participate in the communal dining each night in a rich, atmospheric space of dark woods and concrete vignettes.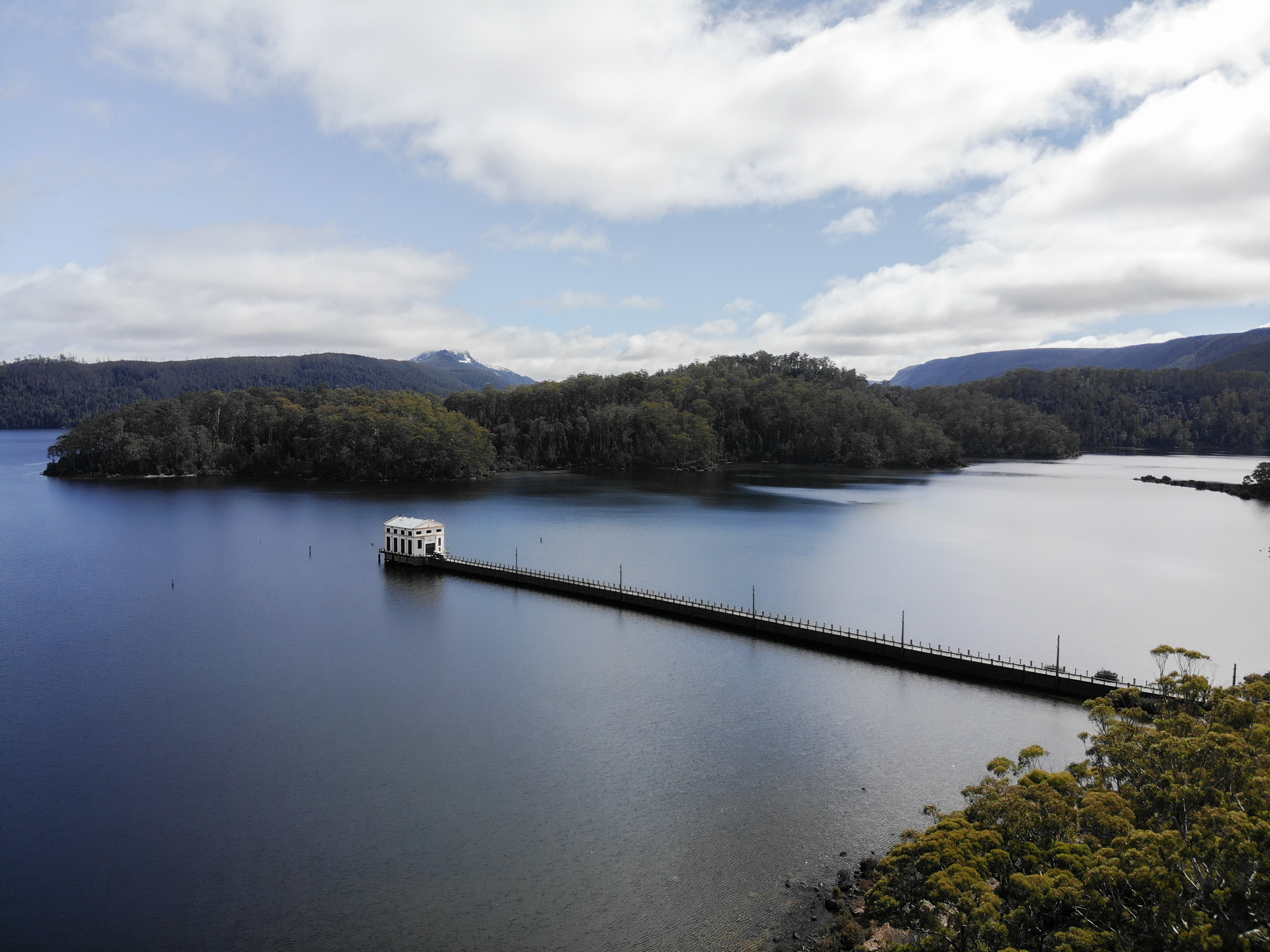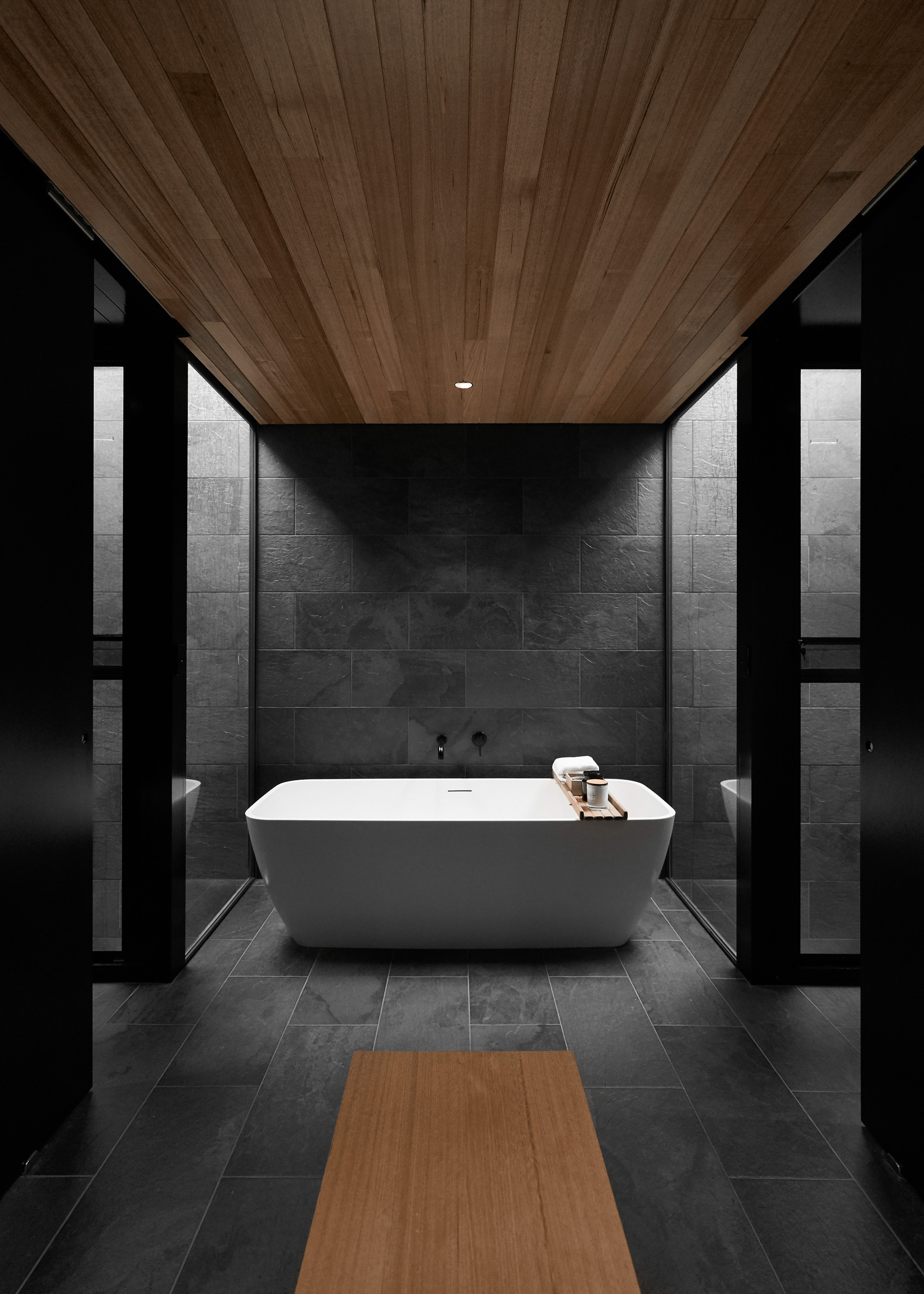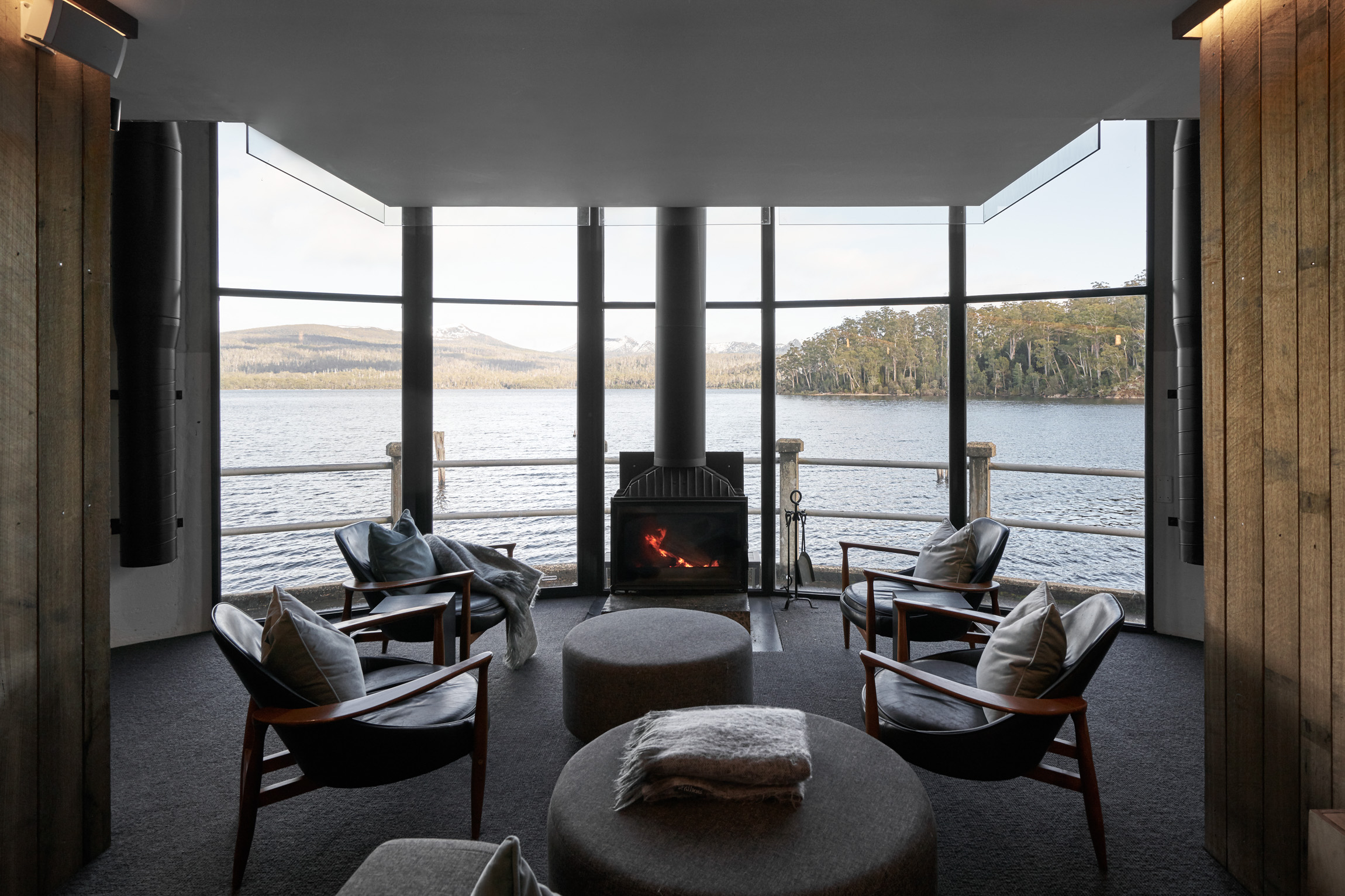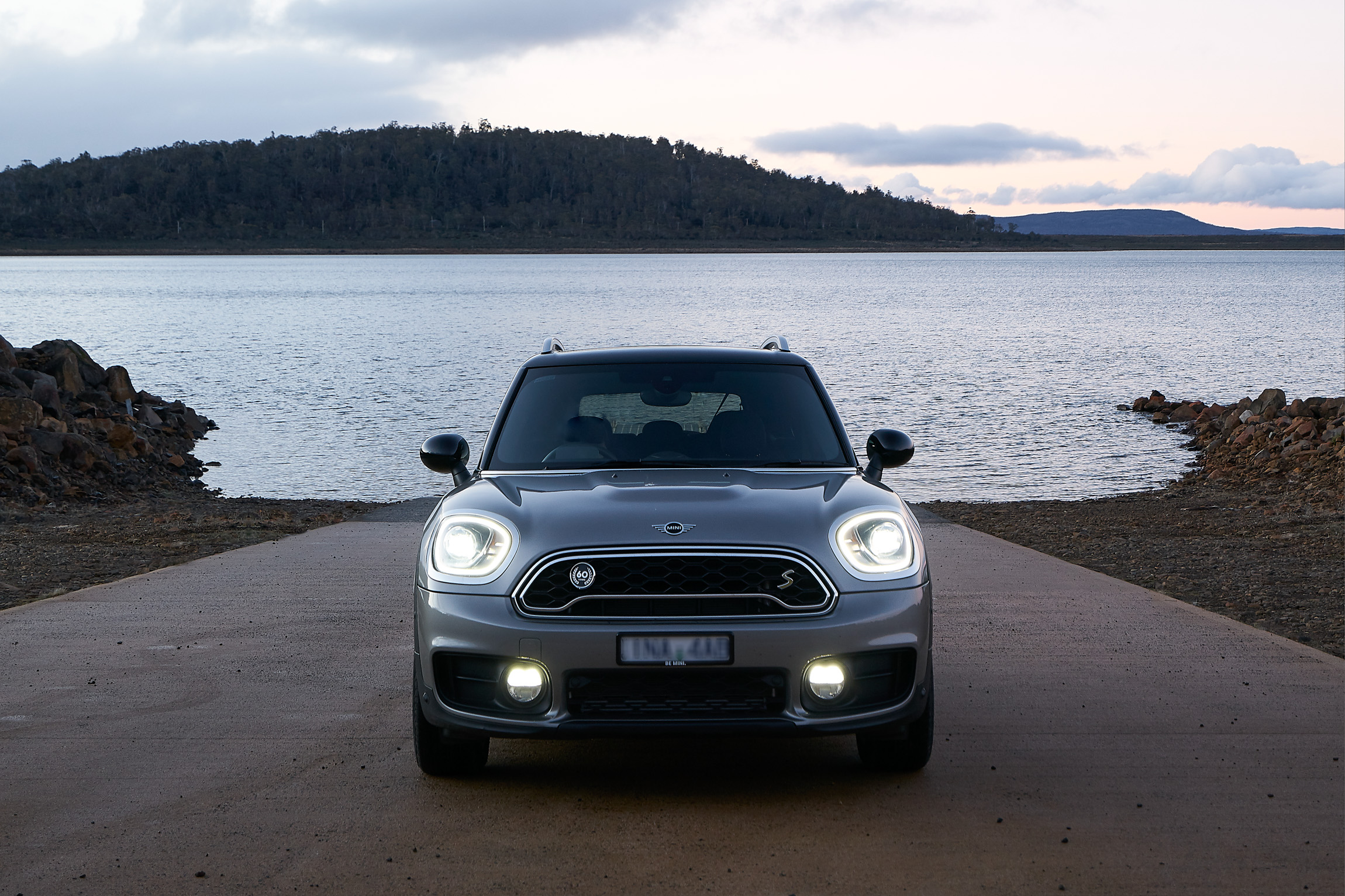 Moss Hotel
Positioned in the historic Salamanca neighbourhood, Moss Hotel has reworked one of the area's Georgian sandstone buildings into a cosy lodging with 41 beautifully- moody rooms, admirably committed to local brands. This family-owned boutique hotel is in a prime location for some of Hobart's greatest dining experiences, with easy access to an oasis of cafes, bars and restaurants. Considering there's such a lively vibe around the building, it's surprising just how peaceful the interiors are during the night, creating a quiet sanctuary for some well-earned rest.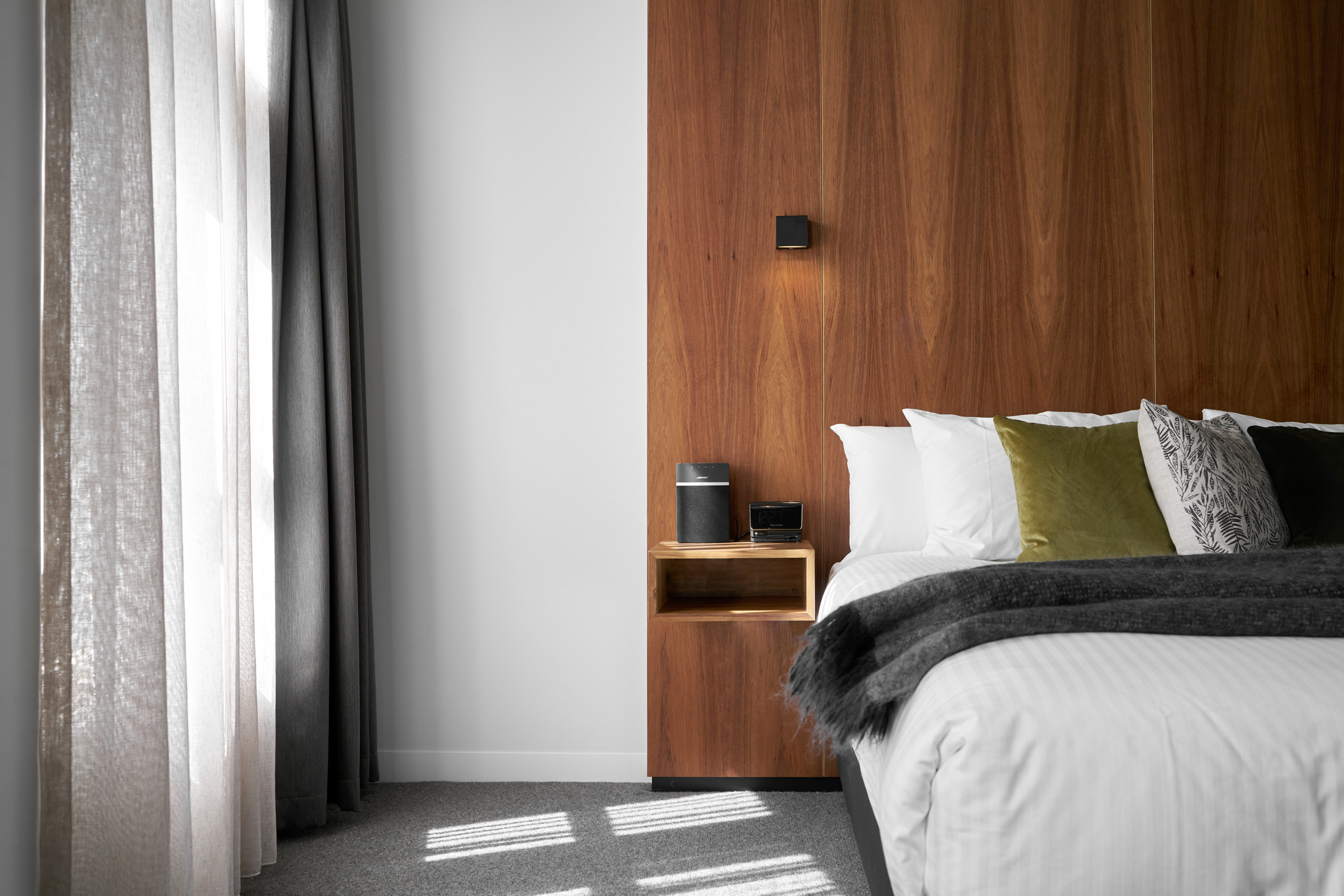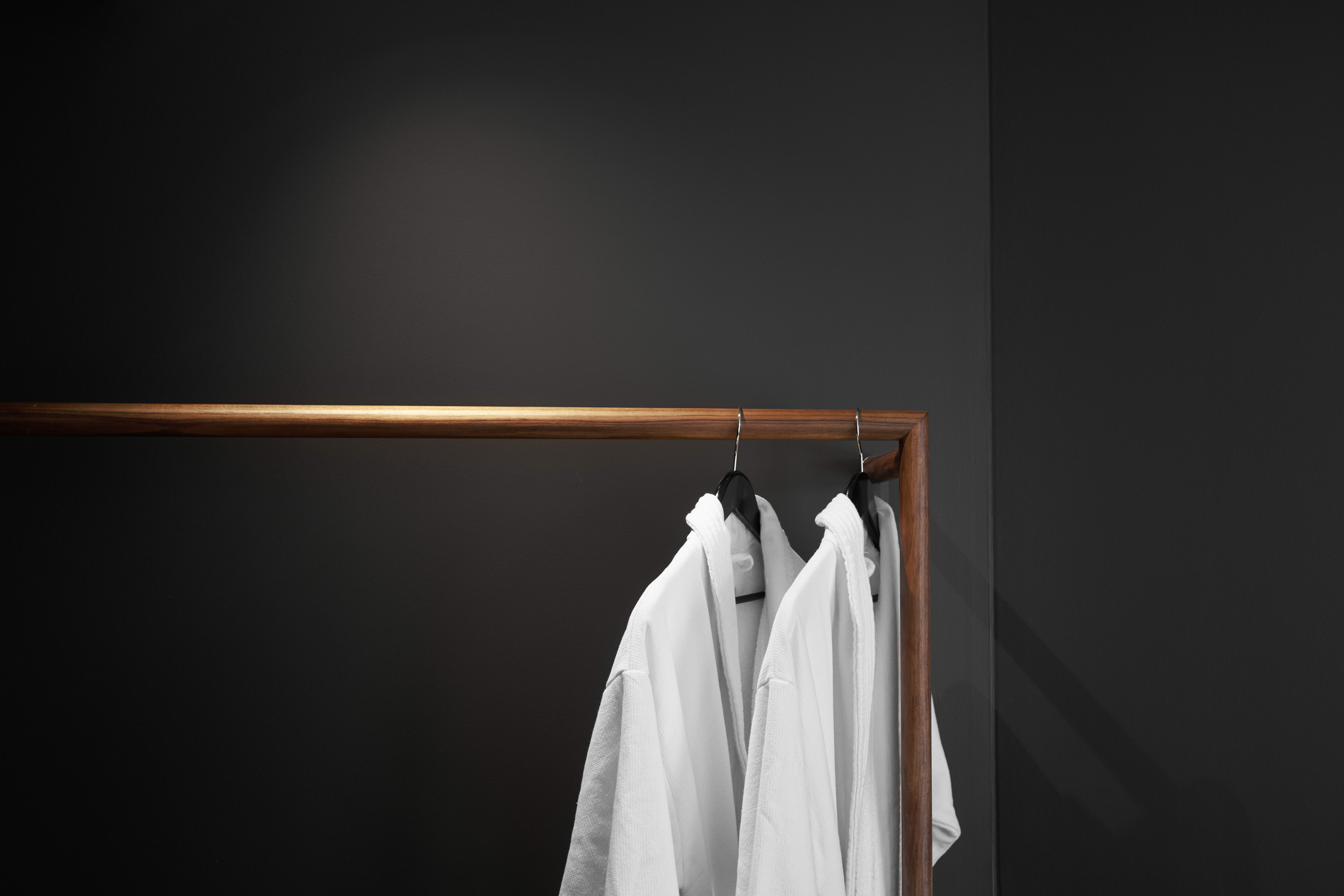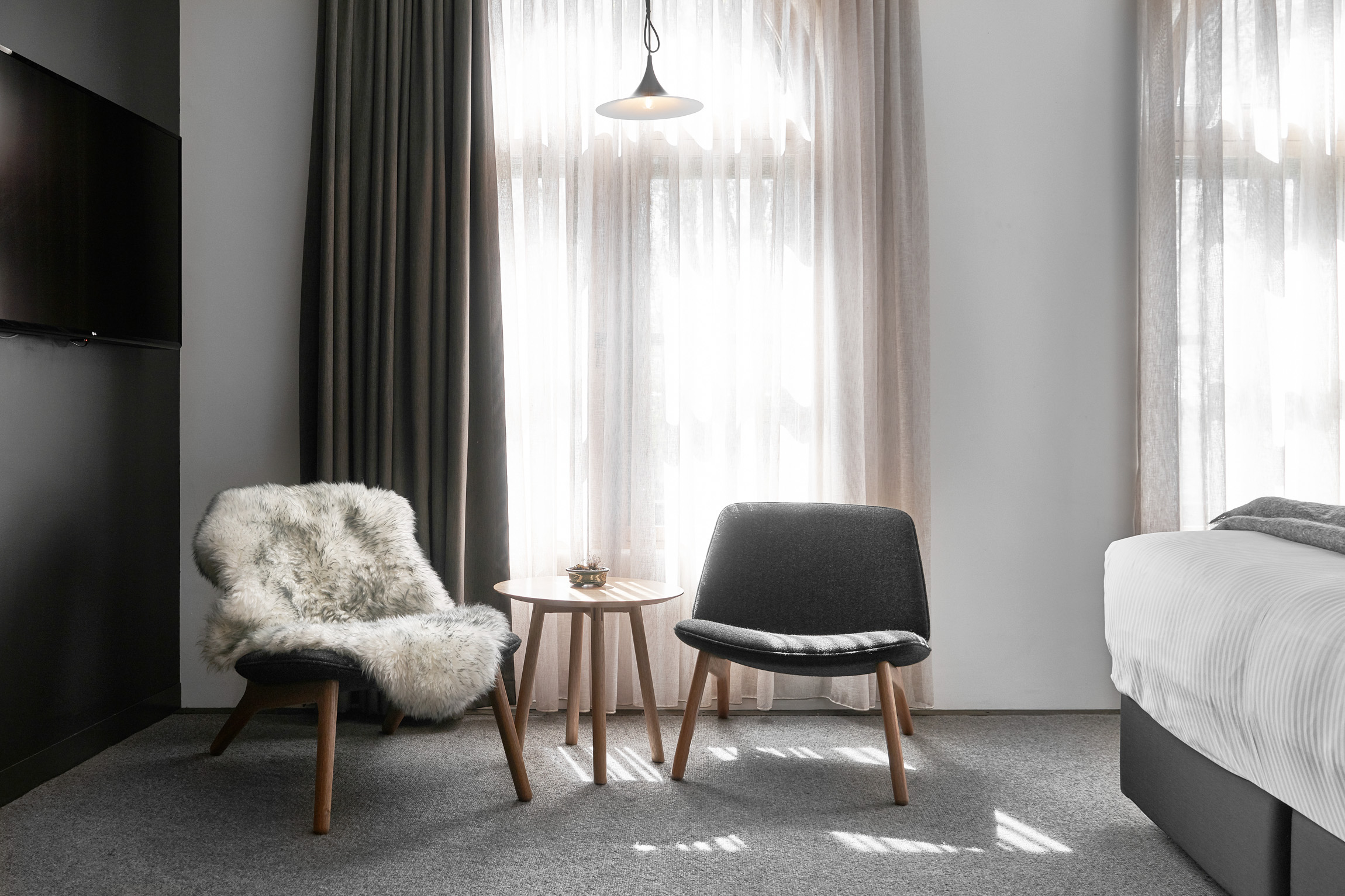 #thebarntas
If you're looking for a home away from home just minutes from Salamanca Place, the multi-award-winning barn conversion playfully named #thebarntas offers a memorable experience that you won't find anywhere else. This homely Airbnb property was brilliantly shaped by two young architects, who have turned a historic 1820s barn into a light-filled, soulful space that pays homage to the building's history. Thoughtful design has kept as much of the original structure as possible while incorporating a modern kitchen and bathroom, further enhanced by little touches of Scandinavian homewares and luxurious amenities.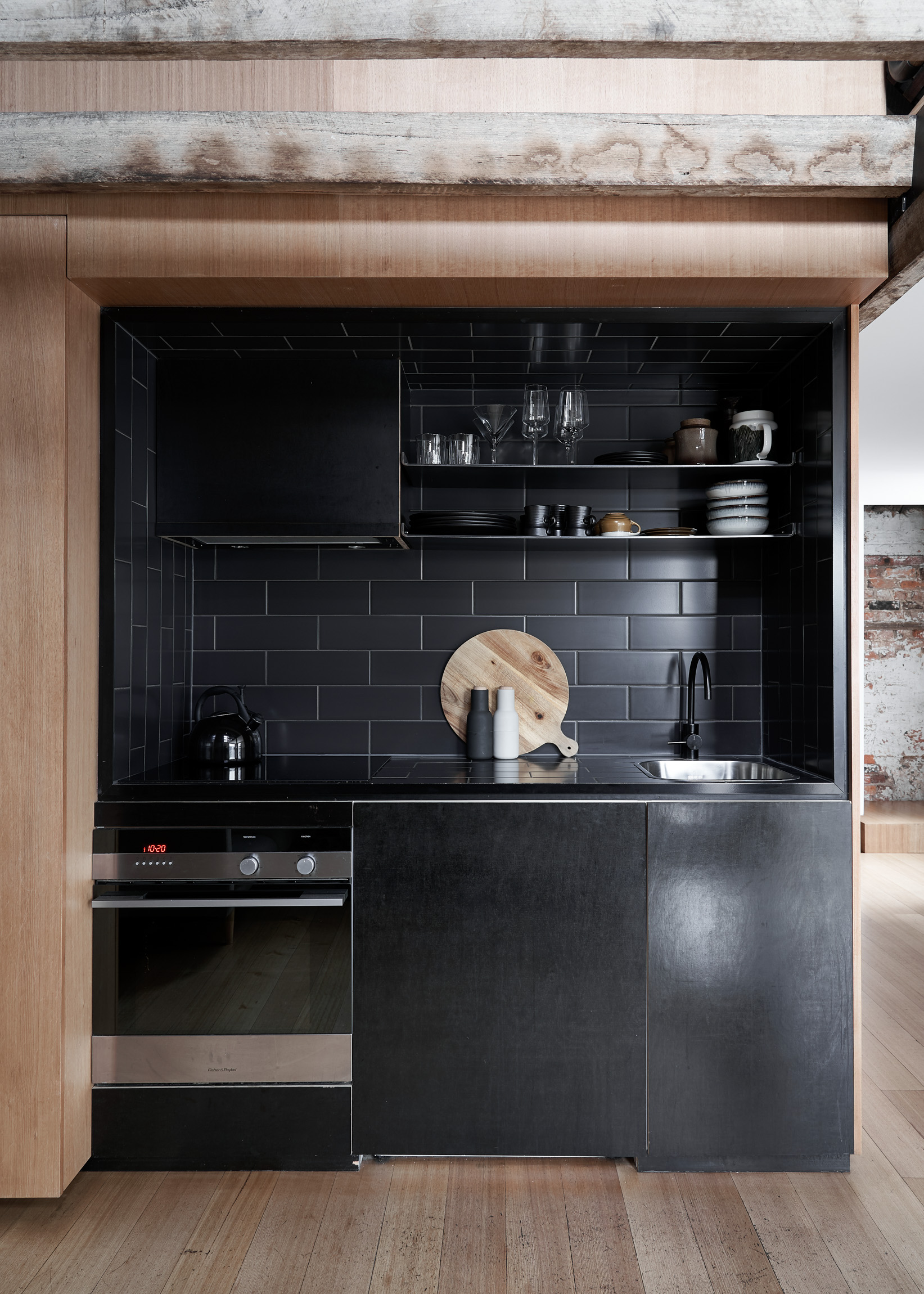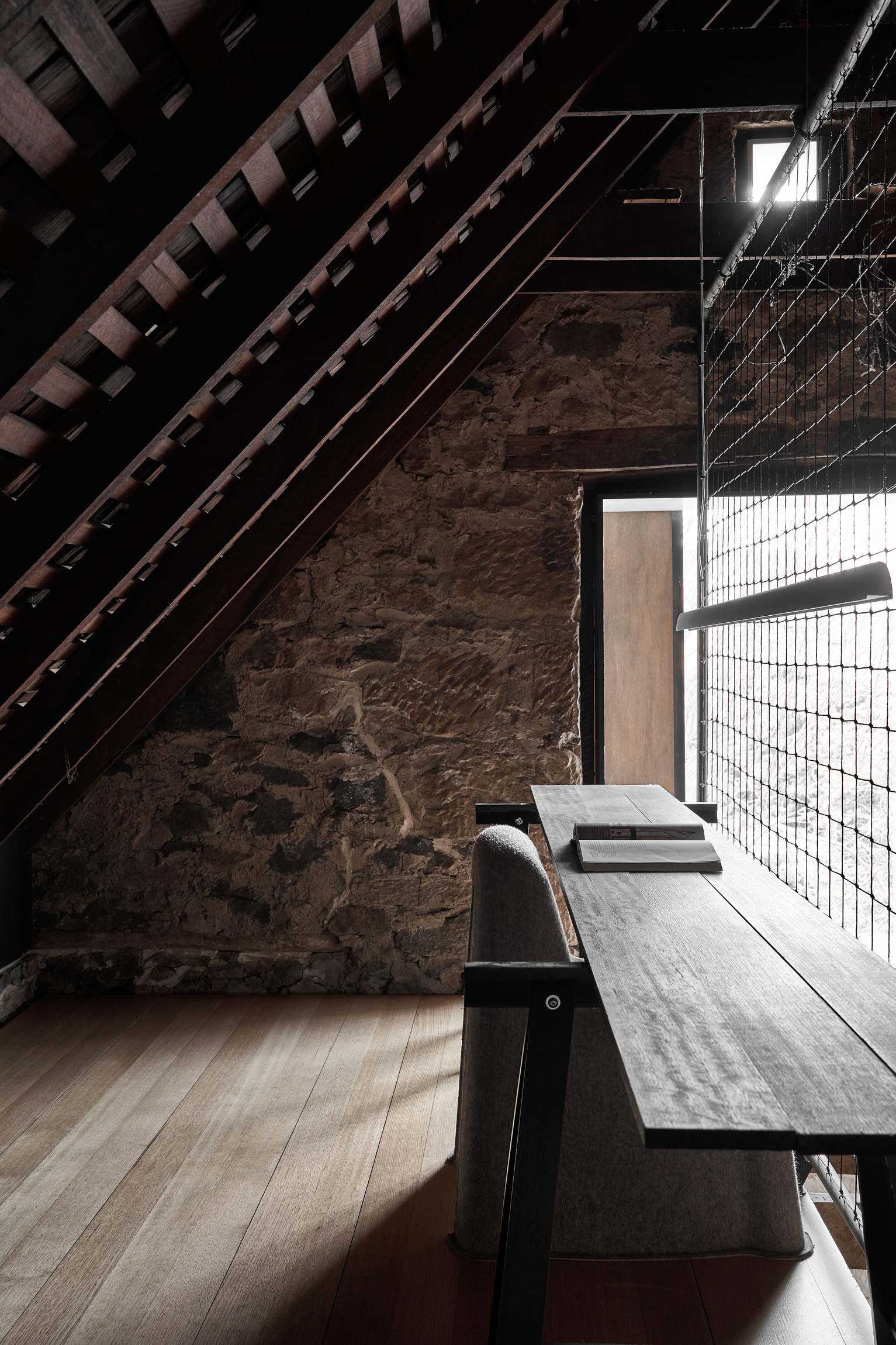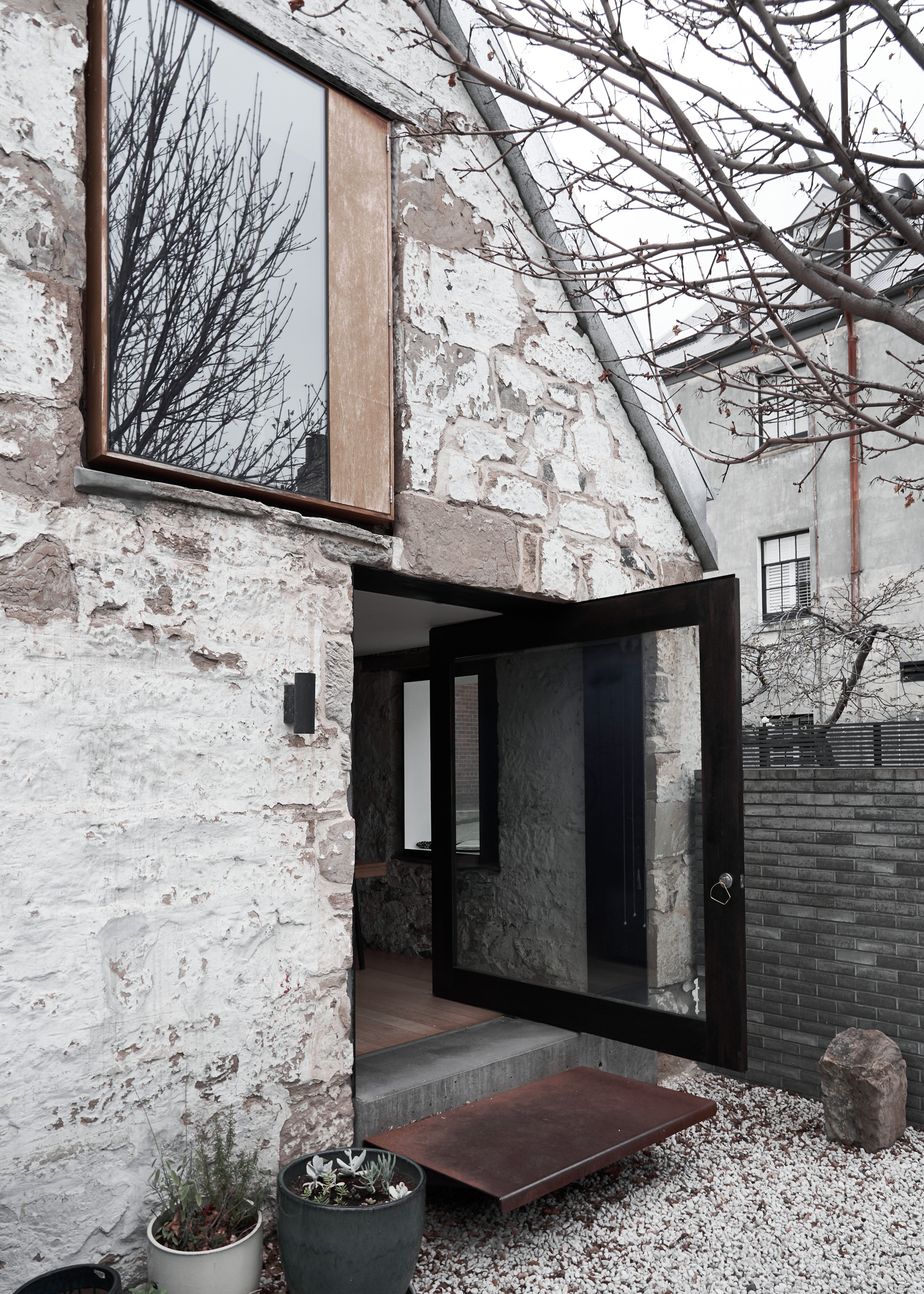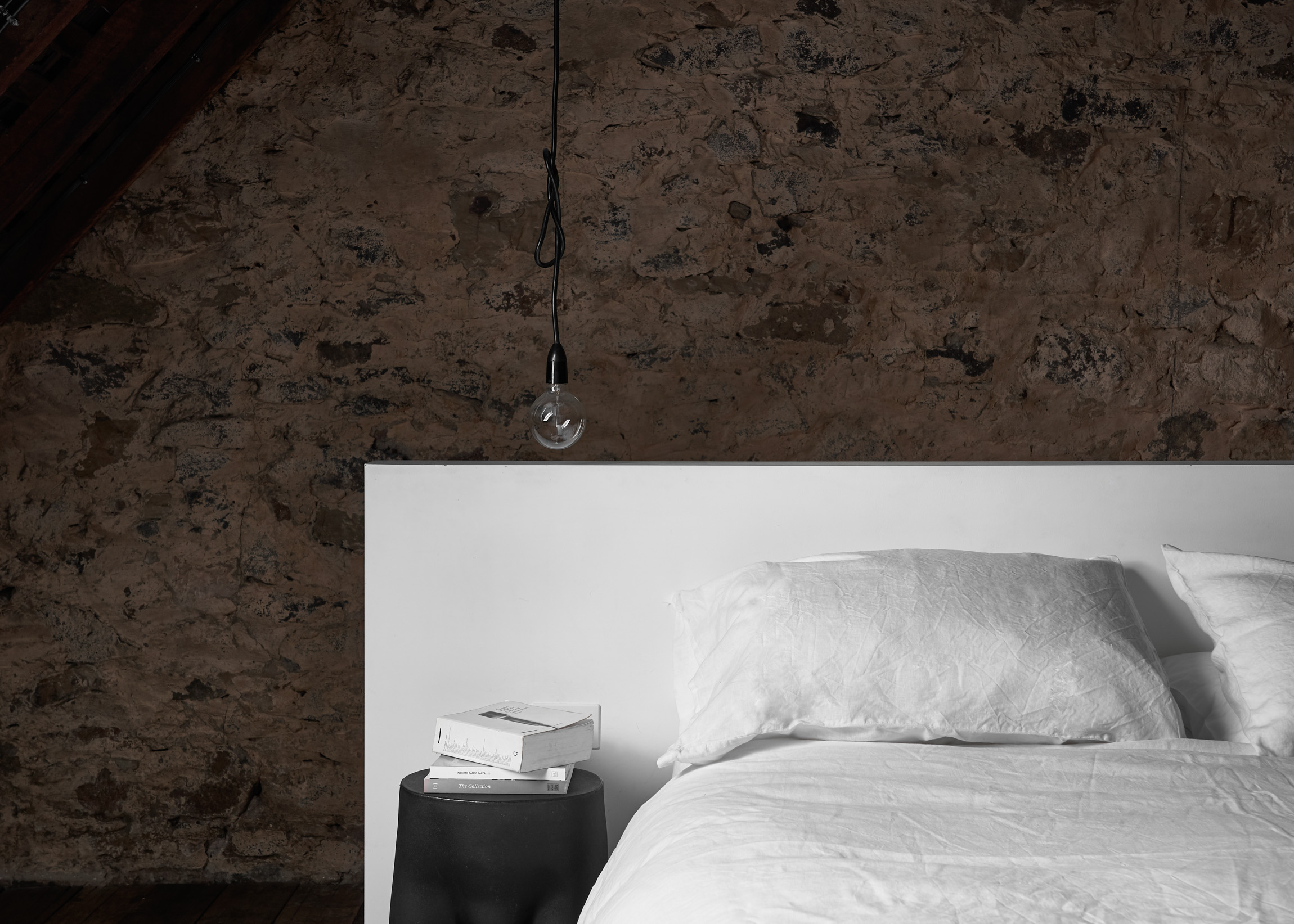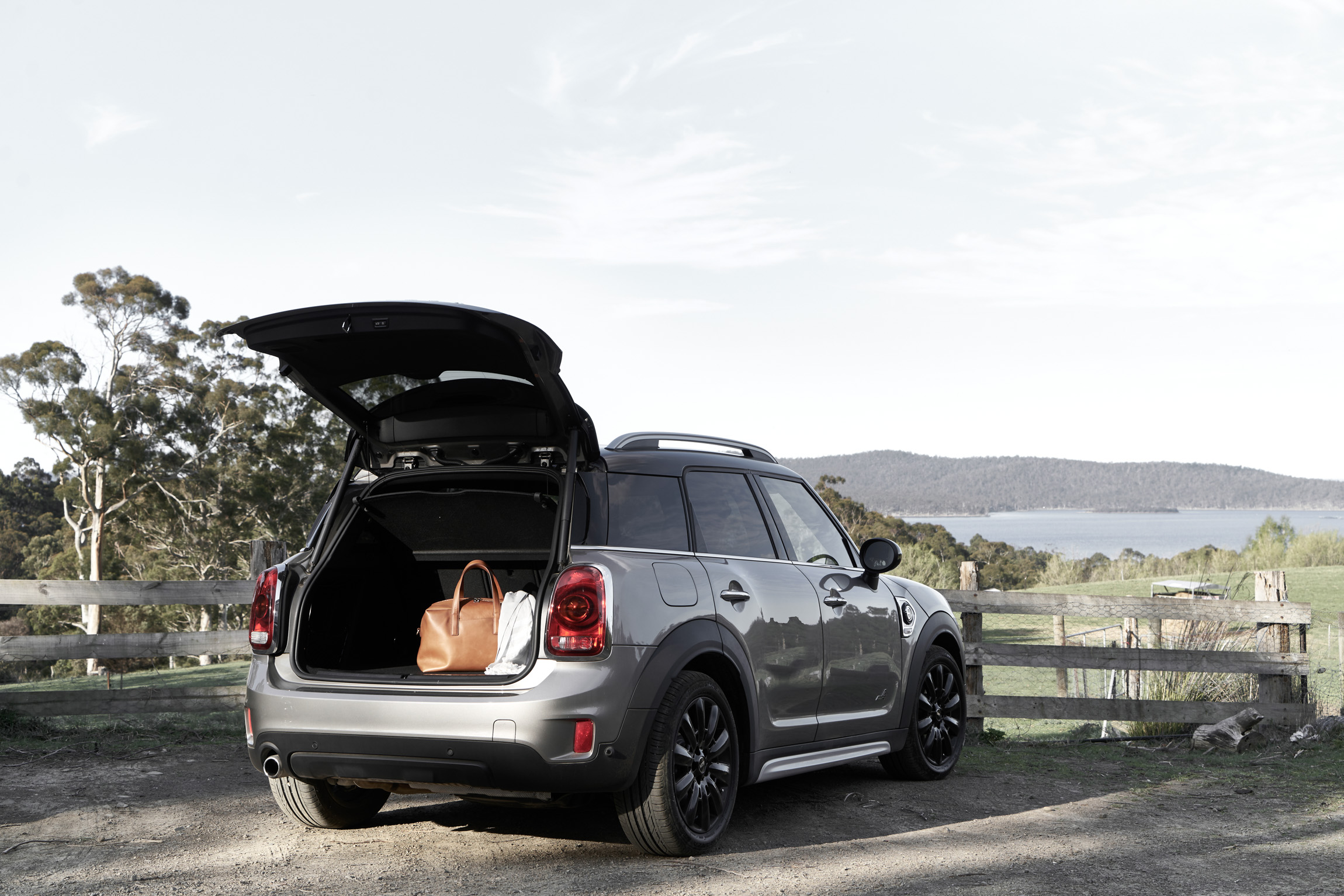 Guide to Tasmania
A handpicked selection of some of the best cafes, restaurants, bars and hotels in Hobart and beyond: