Despite its rising awareness, mezcal is a word that's seldom found on drink menus around the world. Having said that, tequila (which is actually a type of mezcal), is a staple at any reputable alcohol-serving establishment. Considering their close relationship, why has one become significantly more popular than the other? Softer Volumes caught up with agave-liquor specialist and bar manager of The Lounge by Frogmore Creek in Tasmania, Alexander Chaplin, to learn more about this multifaceted spirit.
Although having sampled mezcal and tequila in the past, Alexander's love for these agave derivatives did not come about until 2015 when he was tasked with heading up the bar at Pancho Villa — a Mexican themed restaurant in Hobart. To bring his best game, Alexander did a tonne of research on the subject matter and even sought mentorship from industry experts. After countless tastings, he'd not only become very knowledgeable on the topic but had developed a strong passion for it.
Alexander begins, "Agave was originally used to make a milky, vitamin-rich fermented beer style beverage called 'pulque', as well as for crafting mats, clothing, rope and paper. Mezcal as we know it today didn't exist until conquistadors from Spain arrived in the 1520s and applied their knowledge of distillation to the nectar." There are hundreds of agave varieties that grow in the wild, but to date, only about thirty types have been known to be used in the production of mezcal. Each type of agave produces its own version of mezcal, and perhaps the most well-known version is tequila.
"Mezcal is the wild predecessor of tequila. It can be made in several states of Mexico but is primarily produced in Oaxaca. Aside from production methods, where tequila uses more industrial techniques, the main difference is that mezcal is able to use a range of different agave species, while tequila is only able to use the Blue Weber agave," explains Alexander. So, by definition, tequila is a subcategory of mezcal, but not all mezcal is tequila.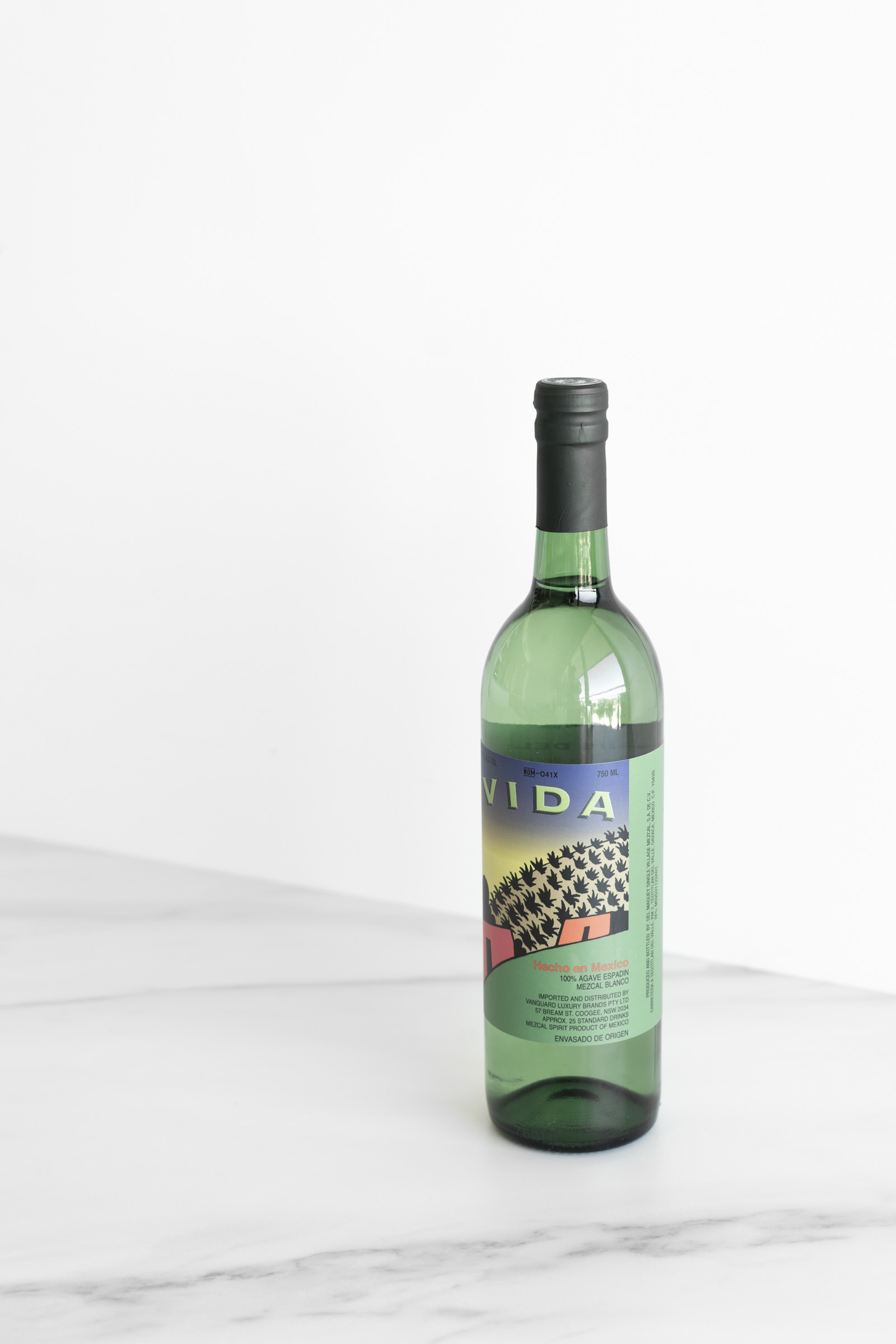 Back in the 1600s, the advancement in the production of tequila really "catapulted the subcategory beyond all others with the help of Don Pedro Sánchez de Tagle, Marquis of Altamira. After opening the first tequila factory in 1600 he was dubbed 'the father of tequila'," says Alexander. He continues, "With tequila's rapid growth and popularity in the 1900s, mezcal fell to the wayside. It wasn't until the 1990s when Ron Cooper launched Del Maguey, introducing the artisanal spirit to the world, that anyone took notice of mezcal." Seeing his success with the spirit, lots of other companies followed suit, and mezcal's popularity took an upturn.
While the production of tequila is more industrialised, the making of mezcal remains rustic and unhurried. Mezcal begins its journey as an agave plant growing wild on the mountainside, or now, nurtured and farmed. In either case, it takes anywhere between seven and fifteen years for this desert plant to mature depending on the variety. When ready, the plant is pulled from the ground and the core, also known as the piña, is harvested. "Resembling primitive tribal cooking methods, the agave hearts are then roasted in a pit of heated stone and charcoal, and covered with matting and soil. It's cooked for three to five days, absorbing the aromas of smoke and earth. The softened piñas are then milled using a 'Tahona' (horse-driven millstone), and the resulting crushed pulp is transferred into wooden vats where water is added after a few days to begin fermentation. Once fermentation is completed, the remaining liquids are slowly boiled in copper or clay kettle stills, distilling the concoction into mezcal. Most mezcals are double distilled," describes Alexander.
"Mezcal can vary in characteristics depending on the agave used and the distillation process, but generally they can be described as having briny, fiery, smokey, earth-like aromas — an almost industrial smell, but also a super nice sweetness of cooked agave. There's nothing quite like it."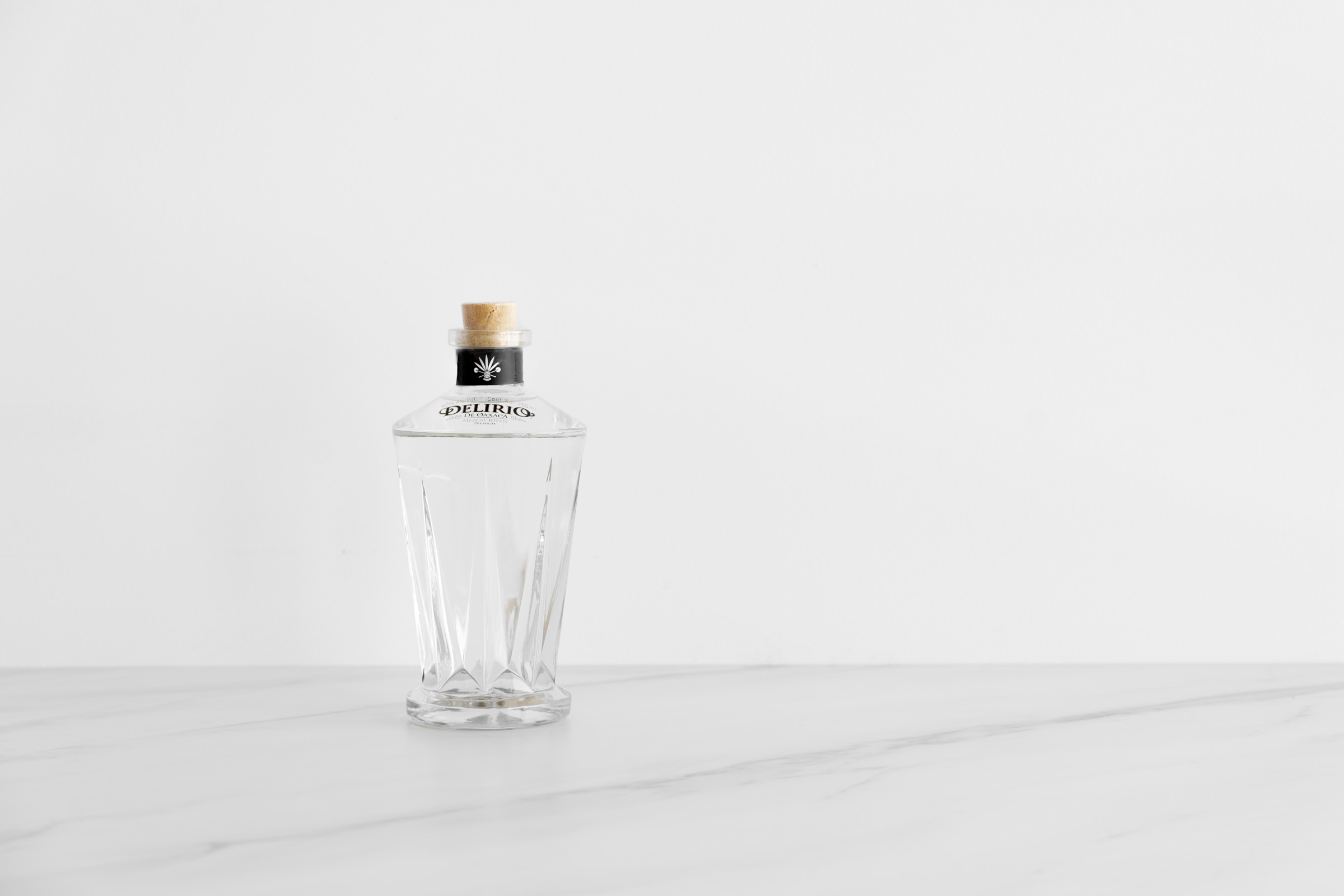 Mezcal comes in 100% agave or 80% agave versions, and the latter usually indicates that a colouring additive has been used to make up the other 20%. When selecting a bottle for home, Alexander's main tip is to "make sure it says 100% agave", as you'll be less likely to get a nasty hangover that a 'Dorado' (a term used to describe 80% un-aged mezcal) could give you. Other handy terms to know include 'Blanco' and 'Joven', which denote that the spirit is hardly aged; 'Anejo', meaning it has been aged between one and three years; and 'Reposado', which is a mezcal that's aged in oak barrels for two to twelve months.
For those looking to try the spirit for the first time, Alexander suggests simply asking a friendly bartender for a taste next time you're at a bar. The way to tell if the mezcal is high- quality is to "rub a little between your hands". When doing this, a premium mezcal will emit a noticeable aroma of cooked agave and not just straight up alcohol. When you're ready to taste, "wet your lips with the spirit, then pull the drink away and lick your lips. Continue to do this to let your mouth get used to the high alcohol content and strong flavours of mezcal, then slowly sip it little by little."
"Most mezcal should be enjoyed neat, but it's all down to taste. Put ice with it, or soda and lime, or use it in a cocktail — it's up to you. I drink mine neat with a super cold beer on the side, or even a cool porter!" he exclaims enthusiastically.
Alexander wraps up, "The word 'mezcal' was derived from 'mexcametl', a name used by the indigenous people of Mexico to describe the agave plant. For them, it was a divine plant, a gift from the gods because of its versatility." With a reputation like that, who wouldn't want to give it a try.
Guava Mezcal Mule
Ingredients:
1 1/2 parts mezcal
1 1/2 parts guava juice
1 part chilled ginger beer
thinly sliced lime
ice cubes
Instructions: Fill glass with ice then add the mezcal, guava juice, ginger beer, and a squeeze of lime. Garnish with lime slices and serve.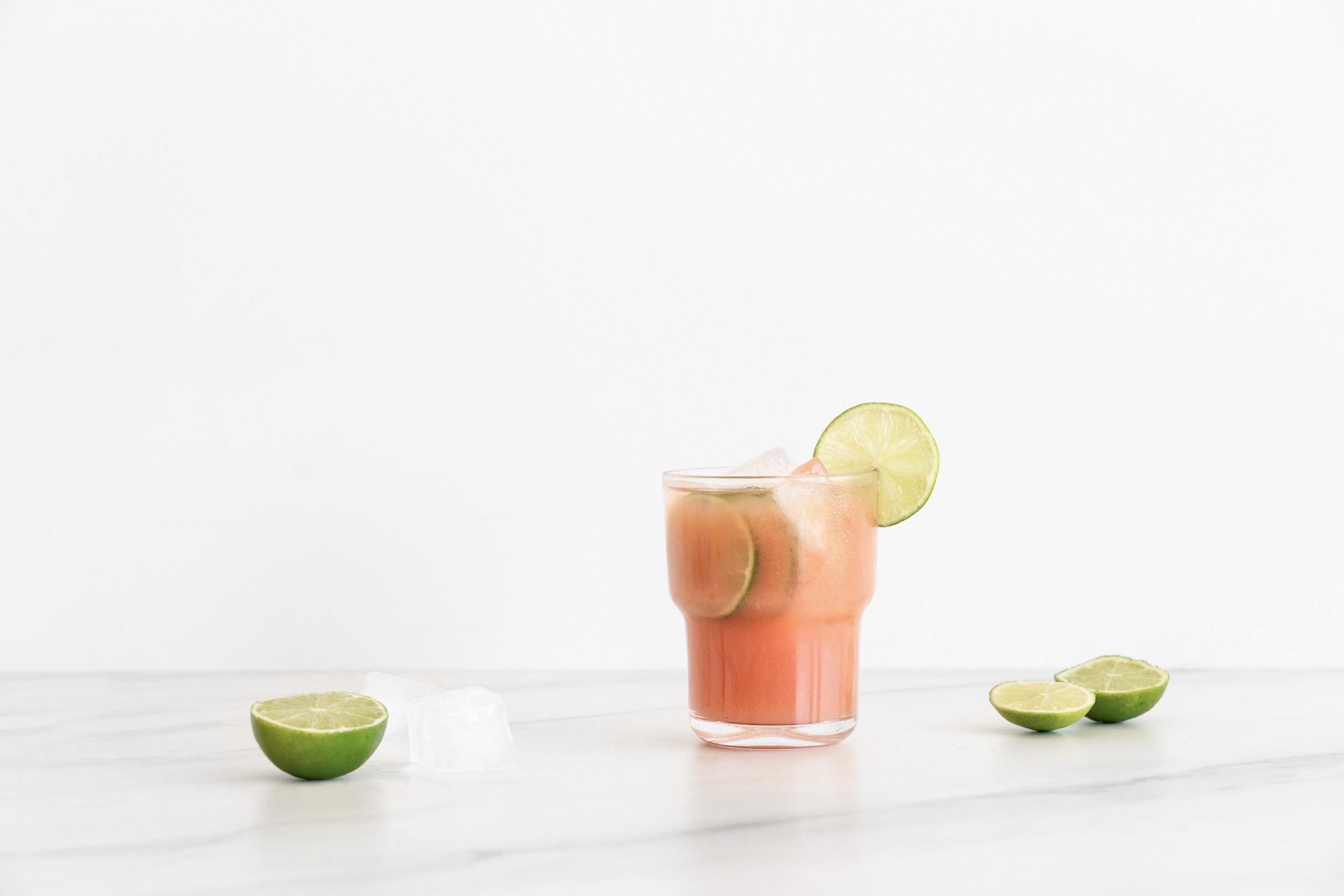 Mezcal Sour
Ingredients:
2 parts mezcal
1 part lemon juice
1 part sugar syrup
1 egg white
2 dashes orange bitters
ice cubes
Instructions: Combine mezcal, lemon juice, and sugar syrup in a cocktail shaker. Fill shaker with ice, cover, and shake vigorously until outside of shaker is cold. Strain cocktail into glass filled with ice. Add dashes of orange bitters and serve.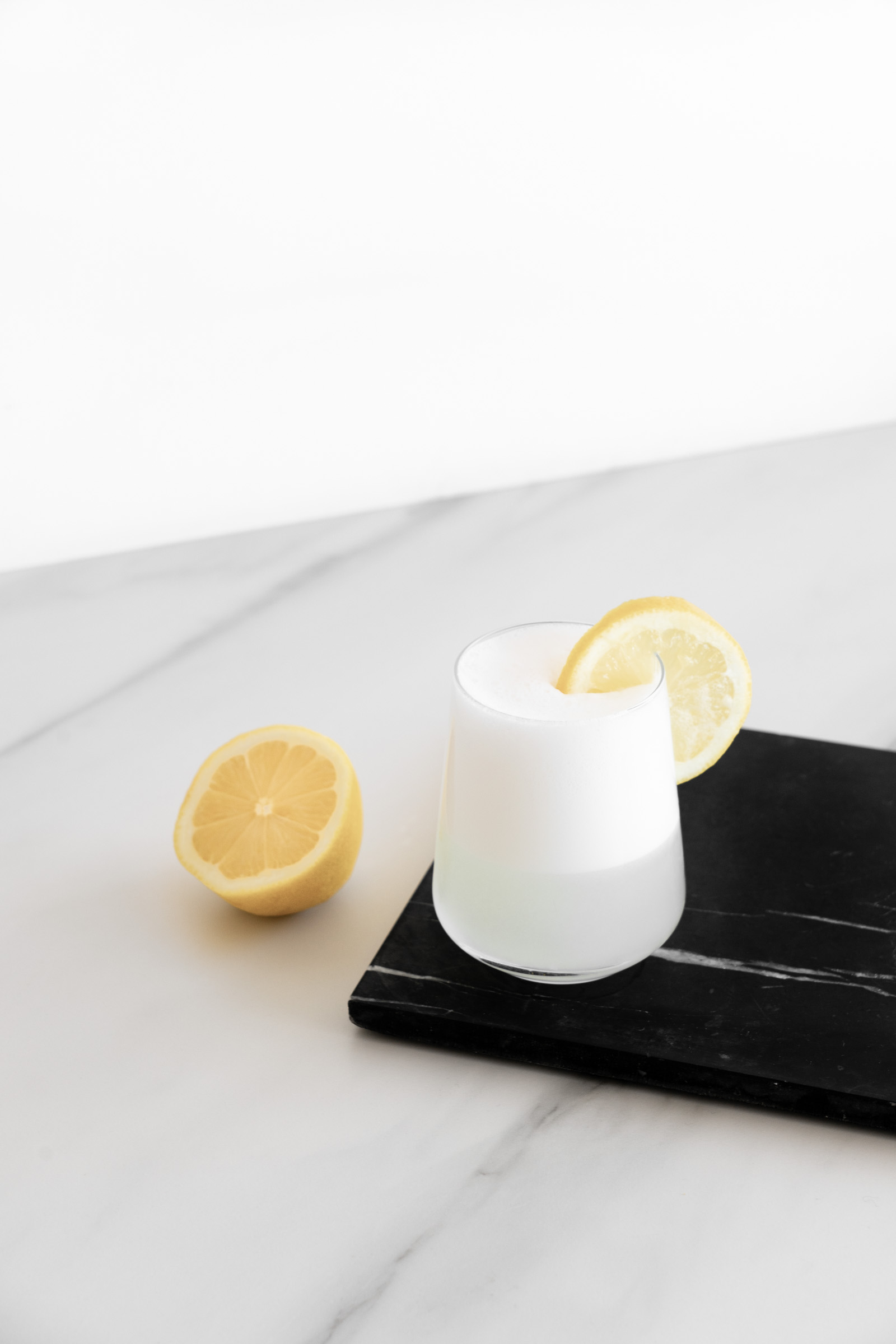 Avocado Mezcal Margarita
Ingredients:
3 parts mezcal
2 parts lime juice
1 part cointreau
1/4 avocado
5 basil leaves
lime
chilli salt
ice cubes
Instructions: Wipe rim of glass with lime wedge then roll in chilli salt. Combine mezcal, lime juice, cointreau, avocado, and basil leaves in blender and blend until fully incorporated. Pour into glass rimmed with chilli salt, then garnish with lime and serve.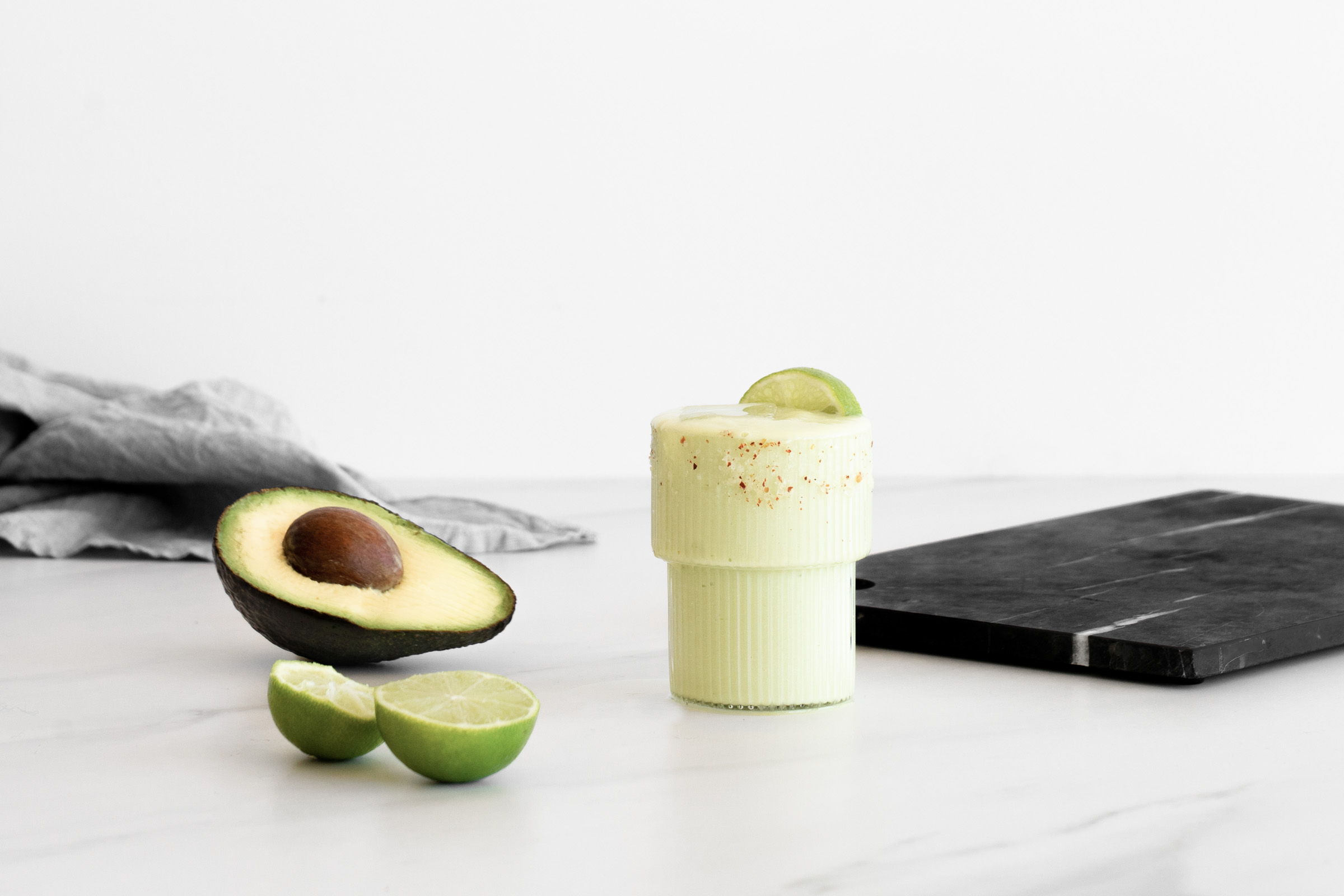 Mezcal Paloma
Ingredients:
2 parts mezcal
2 parts grapefruit juice
1 part lime juice
1 part sugar syrup
sparkling water
grapefruit
lime
sea salt
ice cubes
Instructions: Wipe rim of glass with lime wedge then roll in salt. Combine mezcal, grapefruit juice, lime juice, and sugar syrup in glass and stir. Top off with sparkling water and a few ice cubes. Garnish with grapefruit wheel and serve.