As soon as my travel partner and I check into Changi Airport's iconic SilverKris Lounge, the hustle of Singapore's transport hub fades, and our Business Class experience begins. Ahead of our long haul to Sydney, we give ourselves over to the perennially award-winning Singapore Airlines' world-class curation, slipping into an impeccably planned world of comfy booths and a vast food selection.
Once locked into our own private world, the jaunt from lounge to cabin is seamless and exciting. With priority boarding, we're gently ushered onto the A380, making our way to our cocoon-shaped Business Class seats. Upholstered by stalwart Italian furniture makers Poltrona Frau, these full-grain leather seats are designed for five-star comfort, aided by sleek sculpted wings made to support each passenger. I feel the difference immediately.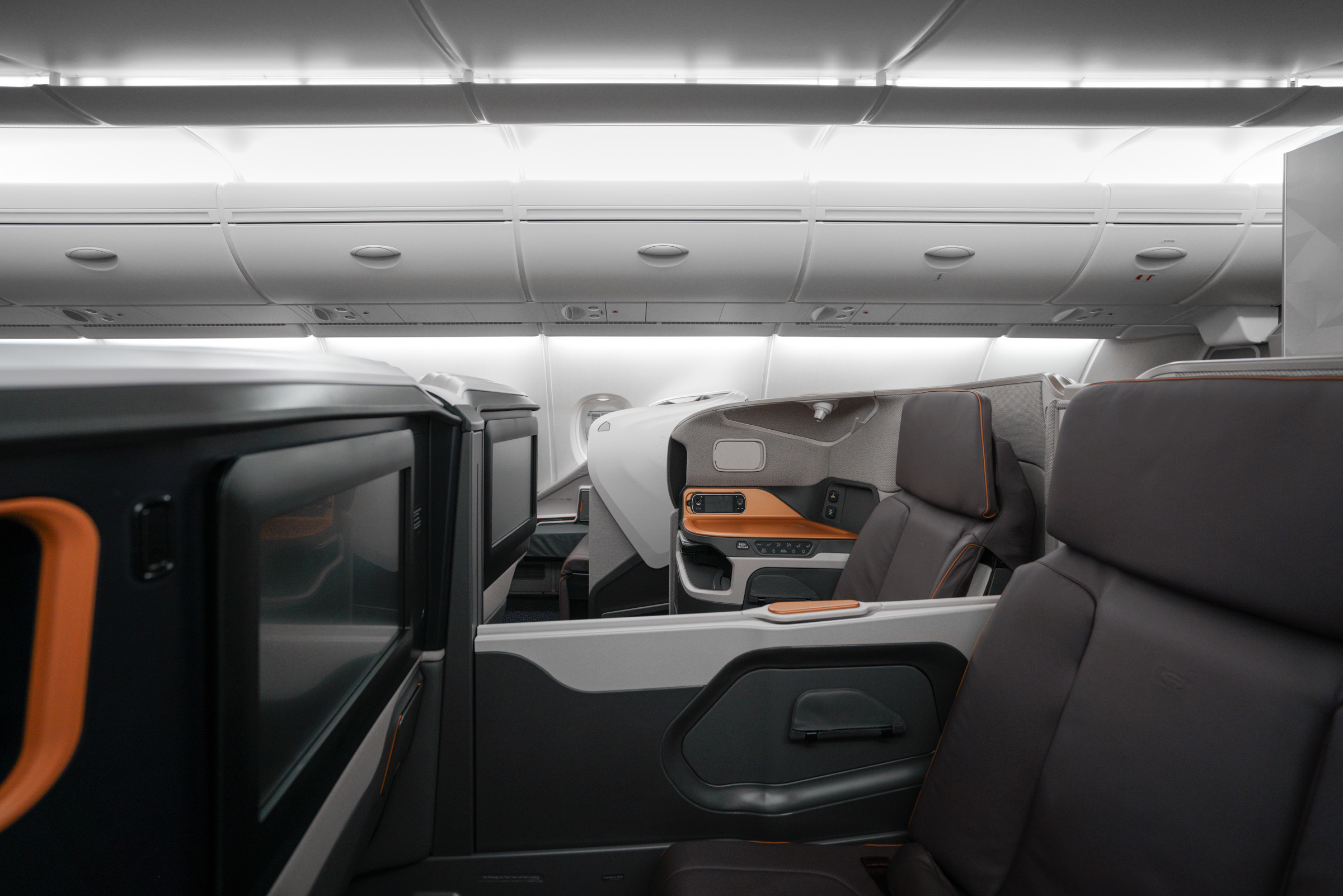 Sinking back into the seat, I eagerly look forward to the dreamlike hospitality that awaits, previewed while still grounded by a welcome drink of choice — I opt for the Charles Heidsieck Champagne.
During taxi, I take the time to familiarise myself with the thoughtfully designed seatback. A small stowage cabinet welcomes my pocket essentials and gives me easy, direct access to any belongings during the flight. I also notice a small pocket with a personal power outlet and NFC reader — a reassuring sight, given my tendency to get uninterrupted work done on long hauls — and another stowage unit next to the footwell.
After take off, I fall into the perfect resting pattern with the seat's smooth lie-flat recline. The privacy provided by the divider can be easily removed for those travelling together, making it more like flying through the air on a double bed with your flight companion. Notably, even the aisle sides have a divider, so I put it in place to create a bit of buffer with the adjacent passenger.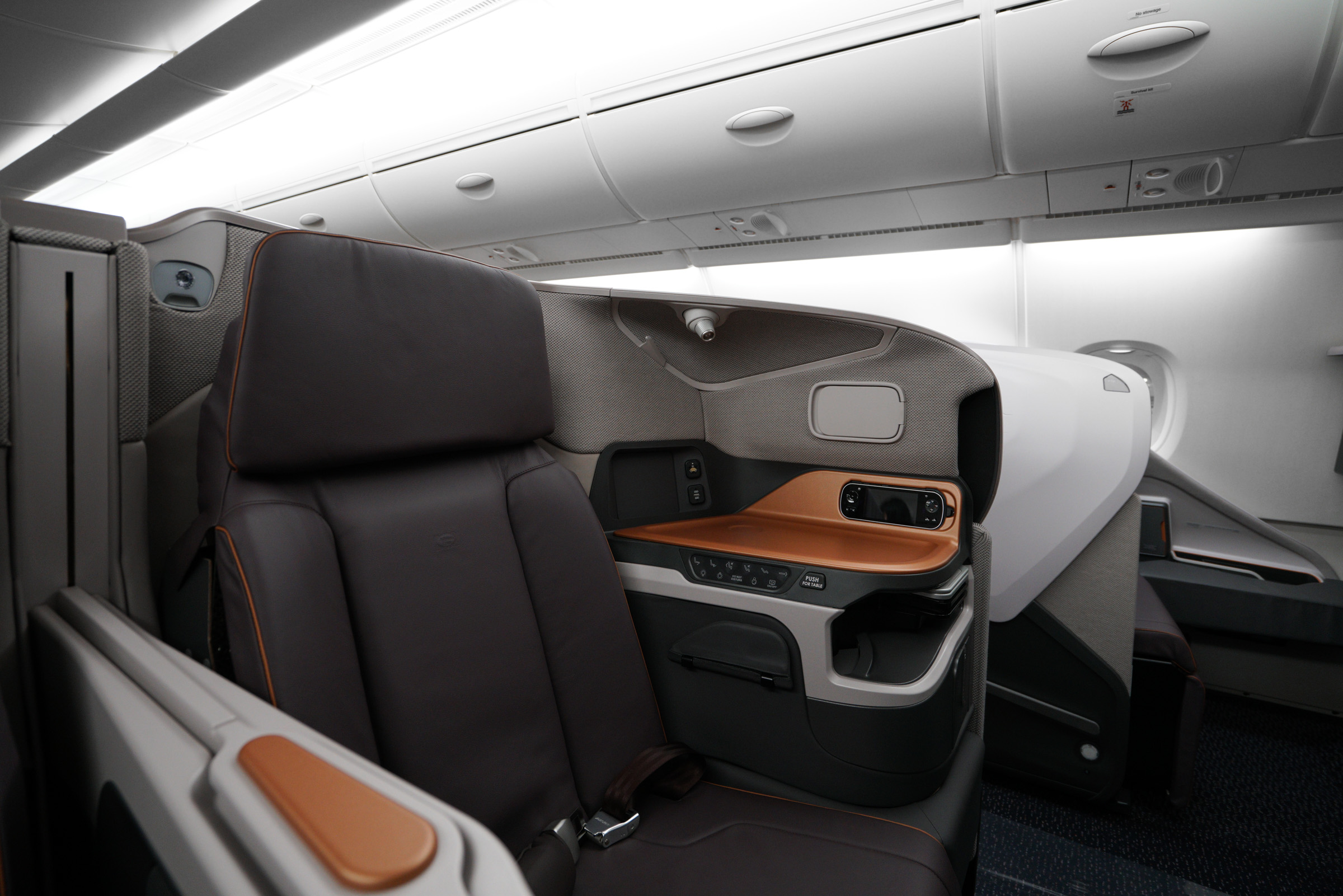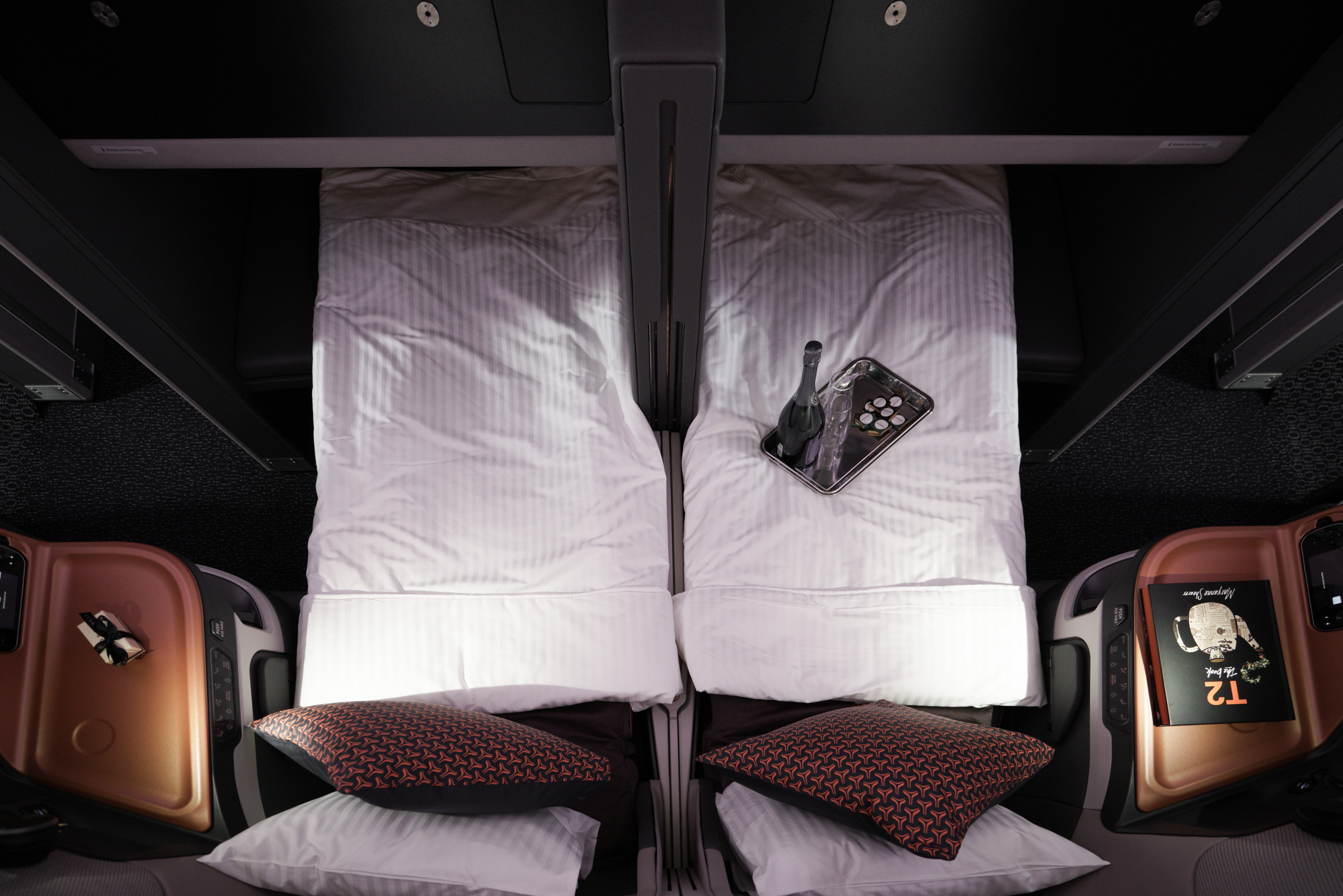 The cabin is well-spaced in a 1-2-1 configuration, with all seats providing direct aisle access, so getting up for the occasional stretch and bathroom break is easy. Although I made sure to be in my seat as soon as meal service began, given it was one of my most anticipated parts of this long journey from Singapore to Sydney.
I make sure my large 18-inch touch screen monitor is on, and my Bose noise-cancelling headphones are fitted before the first in-flight service starts. A quick push on a button and my tray table is ready for what comes next — a genuine five-star dining experience with starter, main, dessert and a strong selection of cocktails, wines and non-alcoholic beverages. I wanted the surprise, so I opted away from the otherwise handy "book the cook" function, where Business Class passengers can select gourmet meals in advance.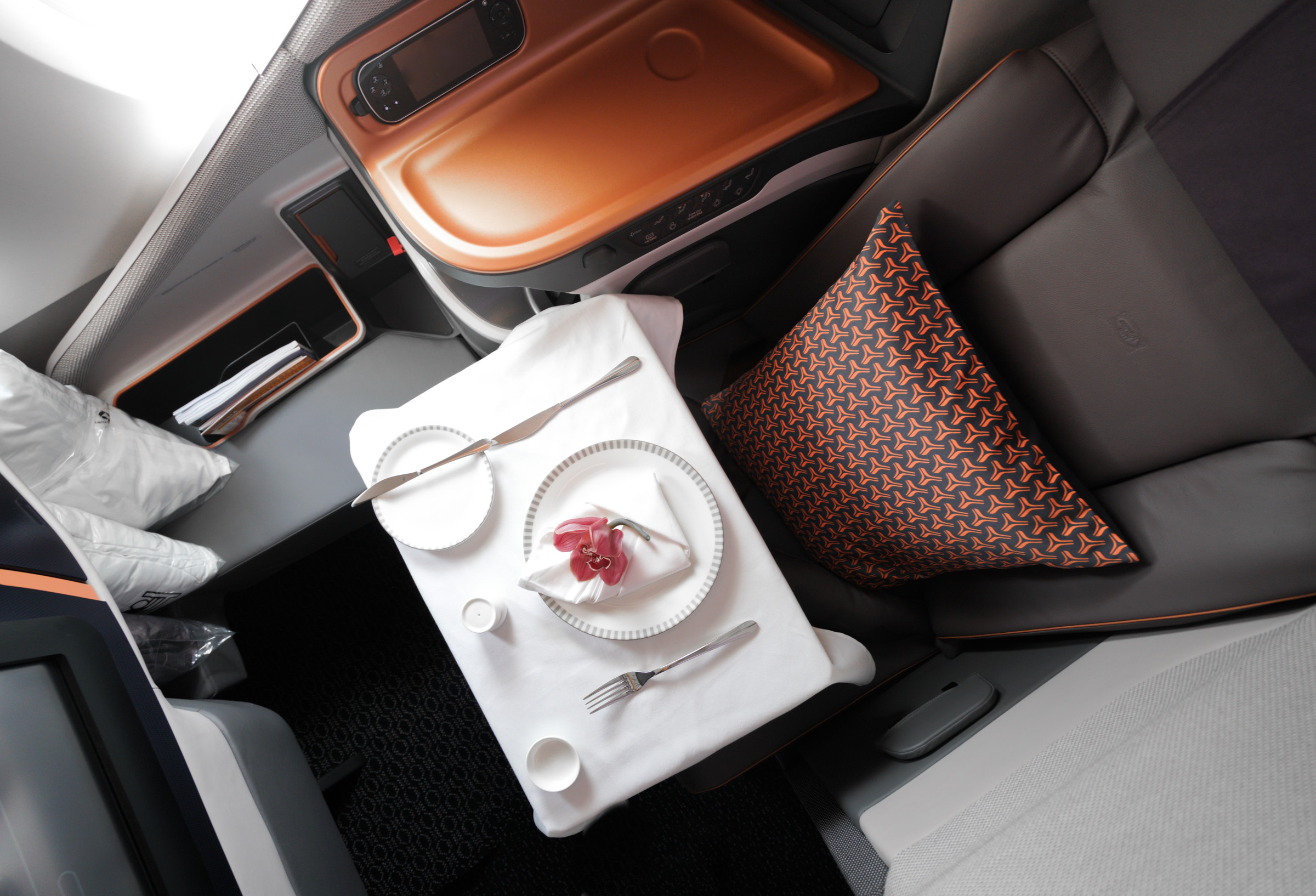 A quick glance to a secondary display, built into the touch screen so I don't have to switch from my main monitor, indicates plenty of time left for the flight. I pull out my laptop and take advantage of the complimentary Wi-Fi that's available on select A380 aircraft up to 100MB. A few hours fly by before I'm right back to enjoying the best entertainment system in the sky, KrisWorld.
Towards the end of the flight, I look around and take note of the remarkable interior colour scheme of purple, copper and light grey. The warmth and nostalgia has undoubtedly helped me relax throughout the flight, and remind me of our adventures in the Lion City before we touch down in Sydney.